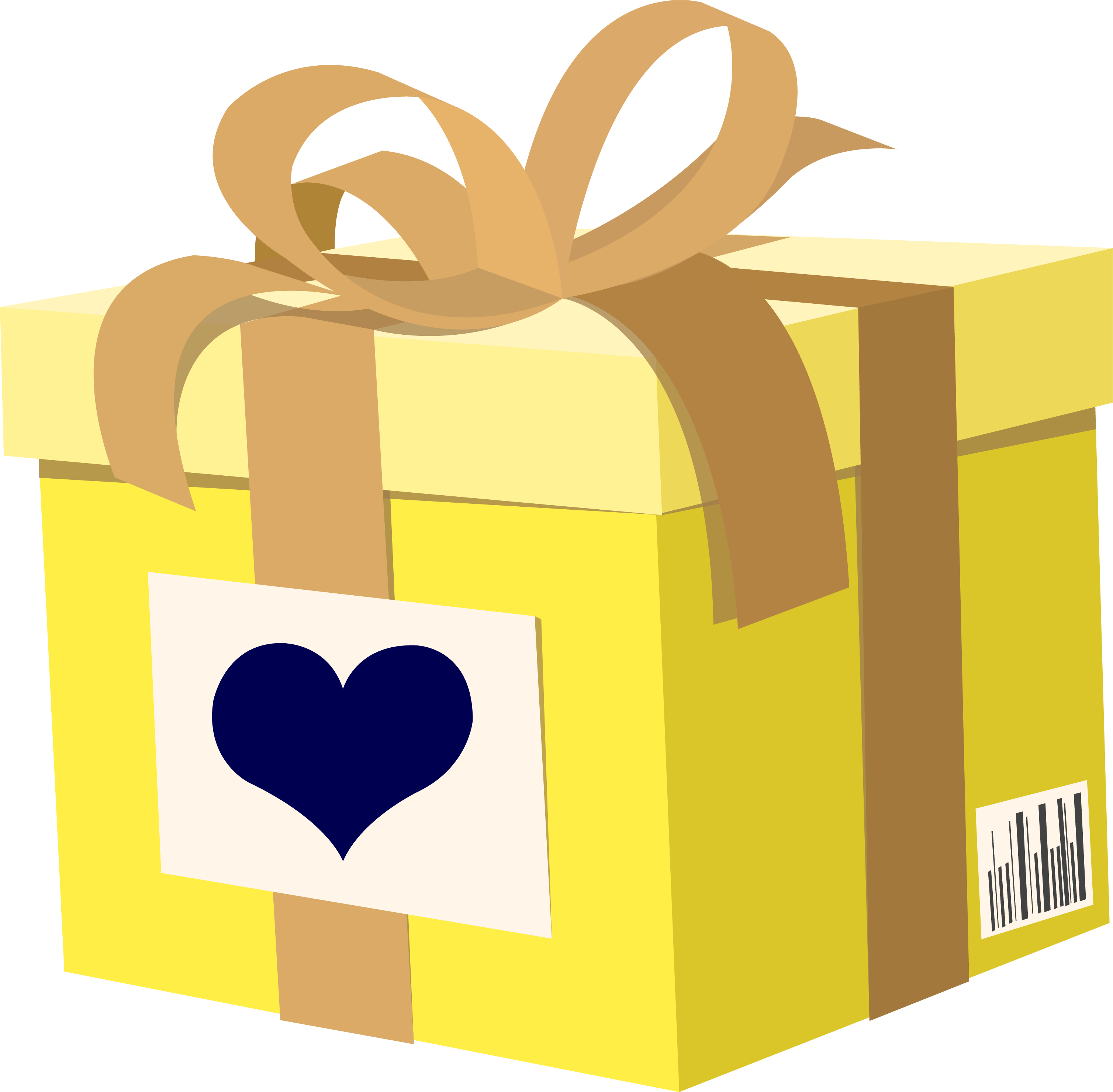 Send

this as a gift

When placing your order, you can use a different delivery address to send a gift to friends or family. After your order is placed, you can email a gift message to let your friends and family know your gift is on the way.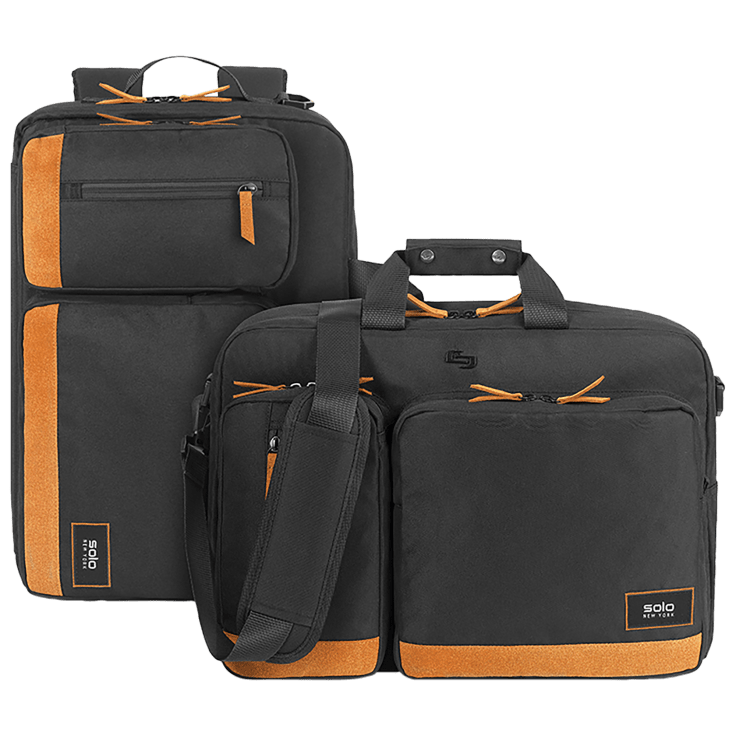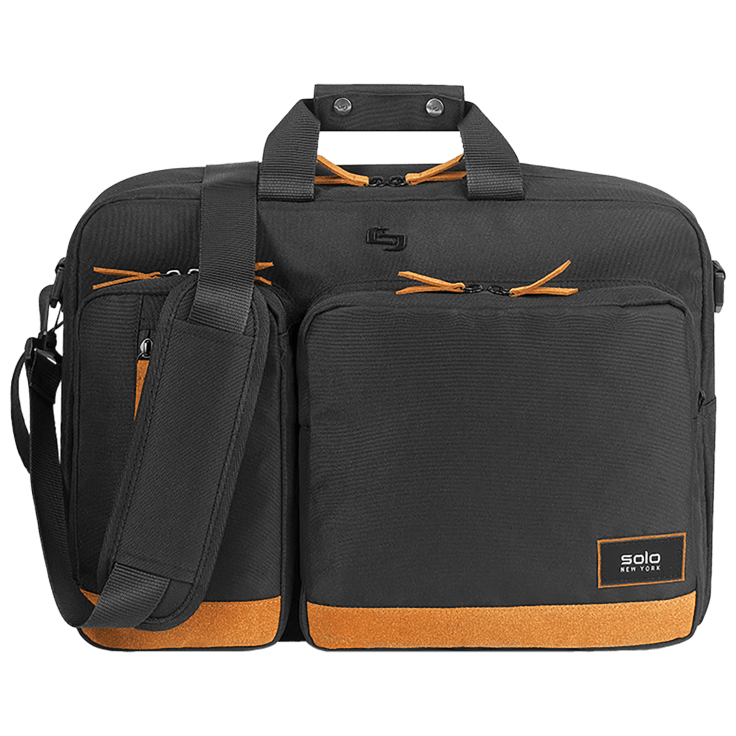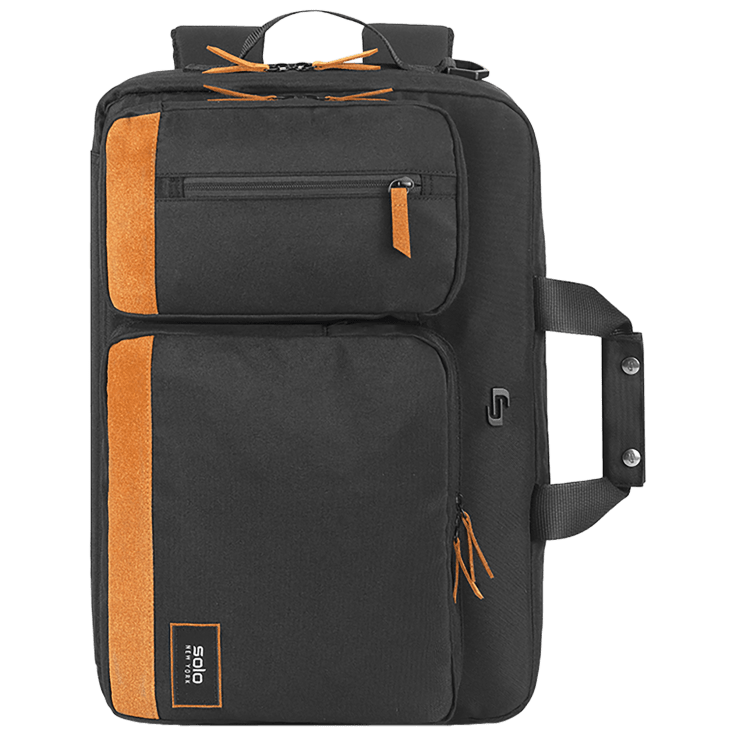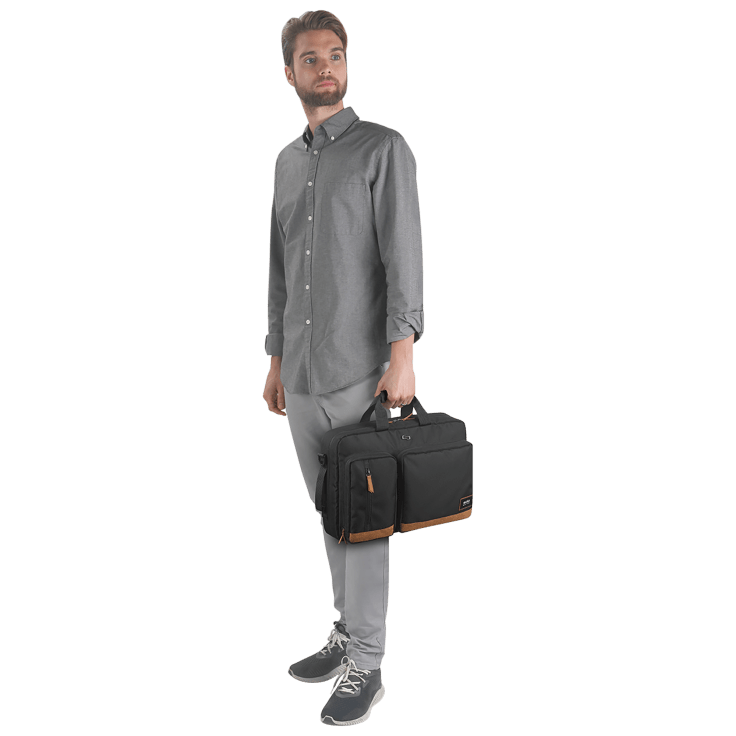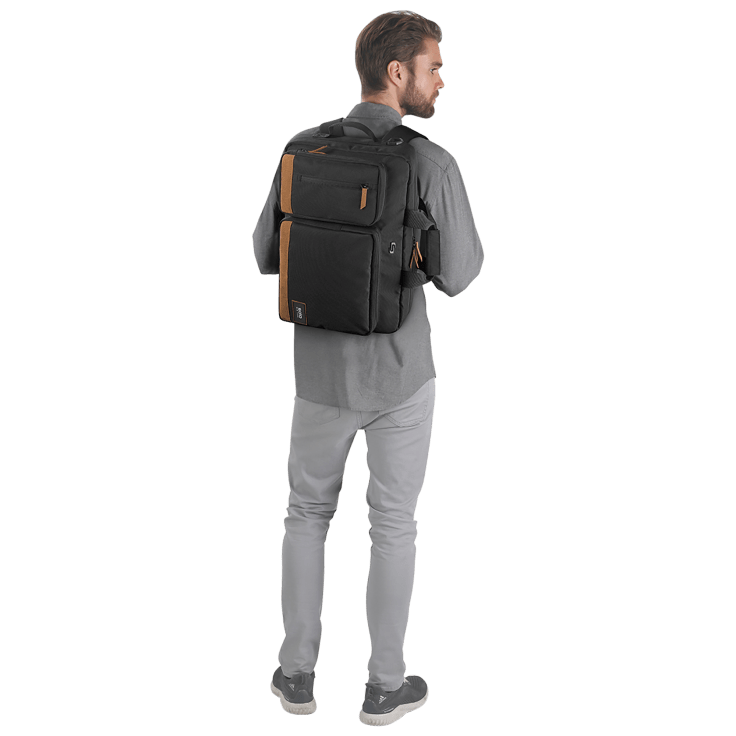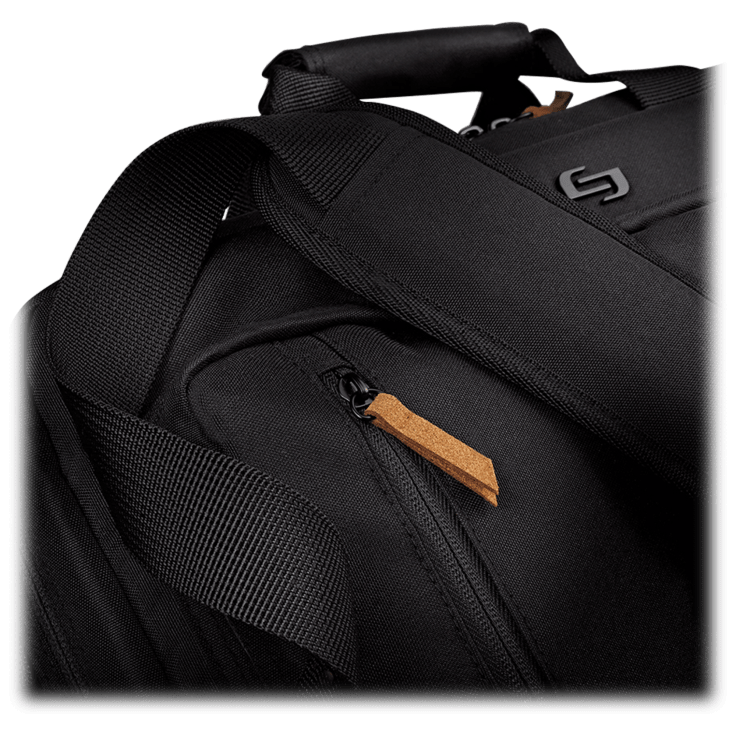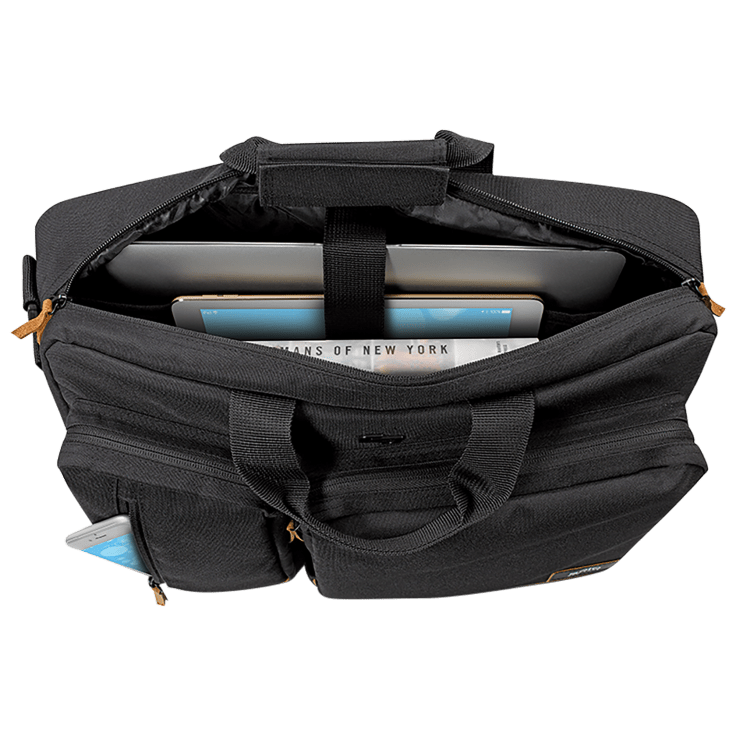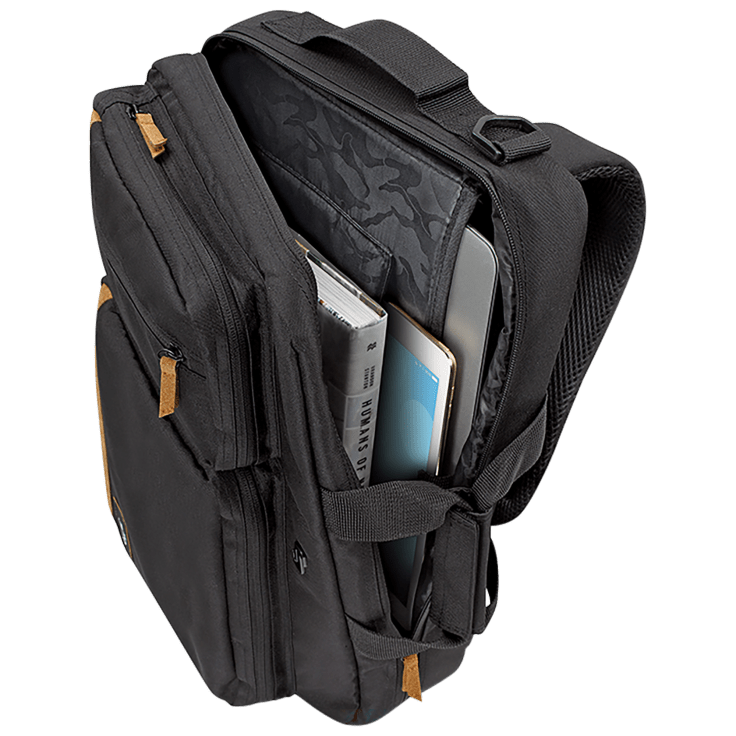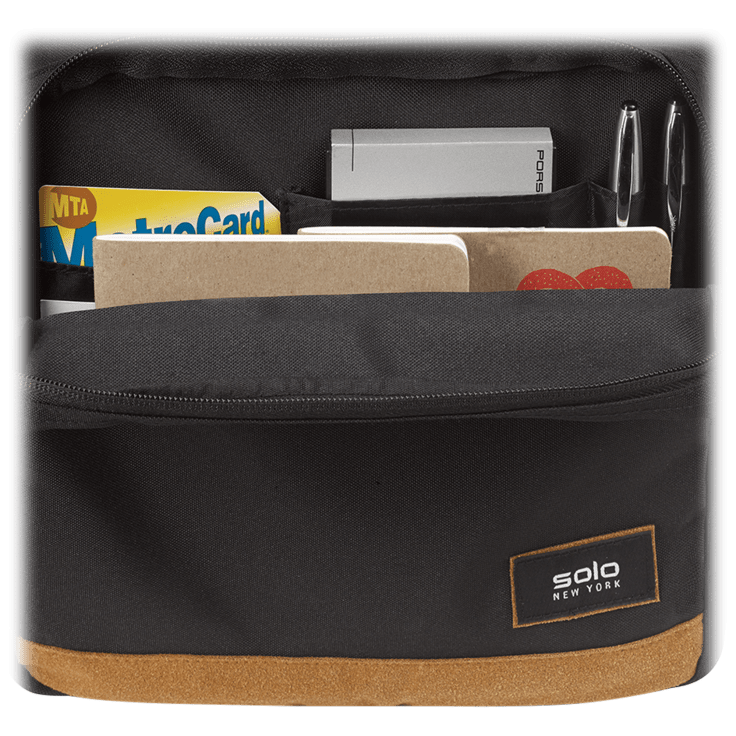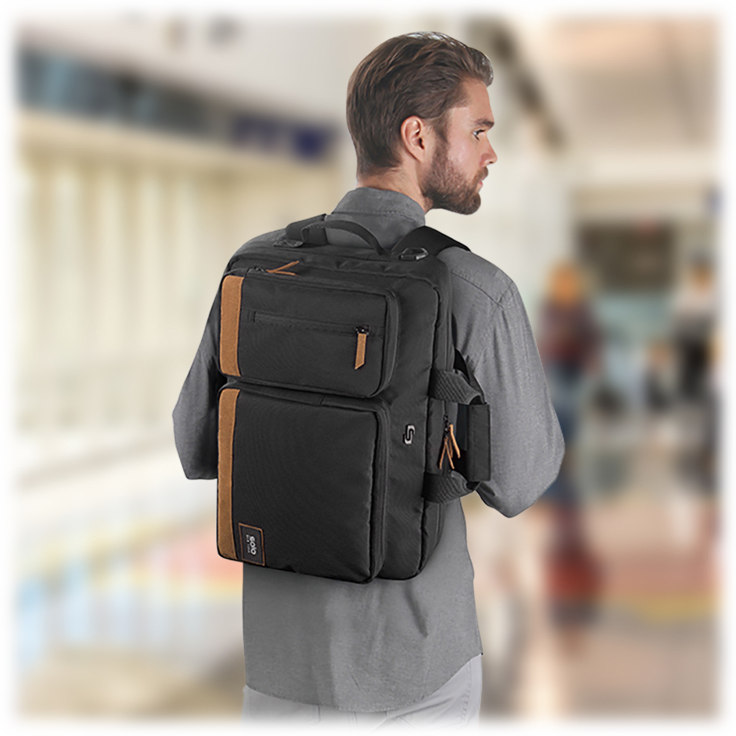 Solo NY Hybrid Convertible Briefcase Backpack
Features
This bag can be carried like a briefcase, or worn like a backpack
Fully padded 15.6" laptop compartment
Internal iPad®/tablet pocket
Large front pocket with organizer section
Two front quick access pockets
Padded carry handles with magnetic snaps
Removable/adjustable shoulder strap
Hideaway padded backpack straps for added comfort
Specifications
Body size: 12.5" x 17" x 5"
Weight: 2.1 lbs
Material: Polyester
What's included?
1x Solo NY Hybrid Convertible Briefcase Backpack
Warranty