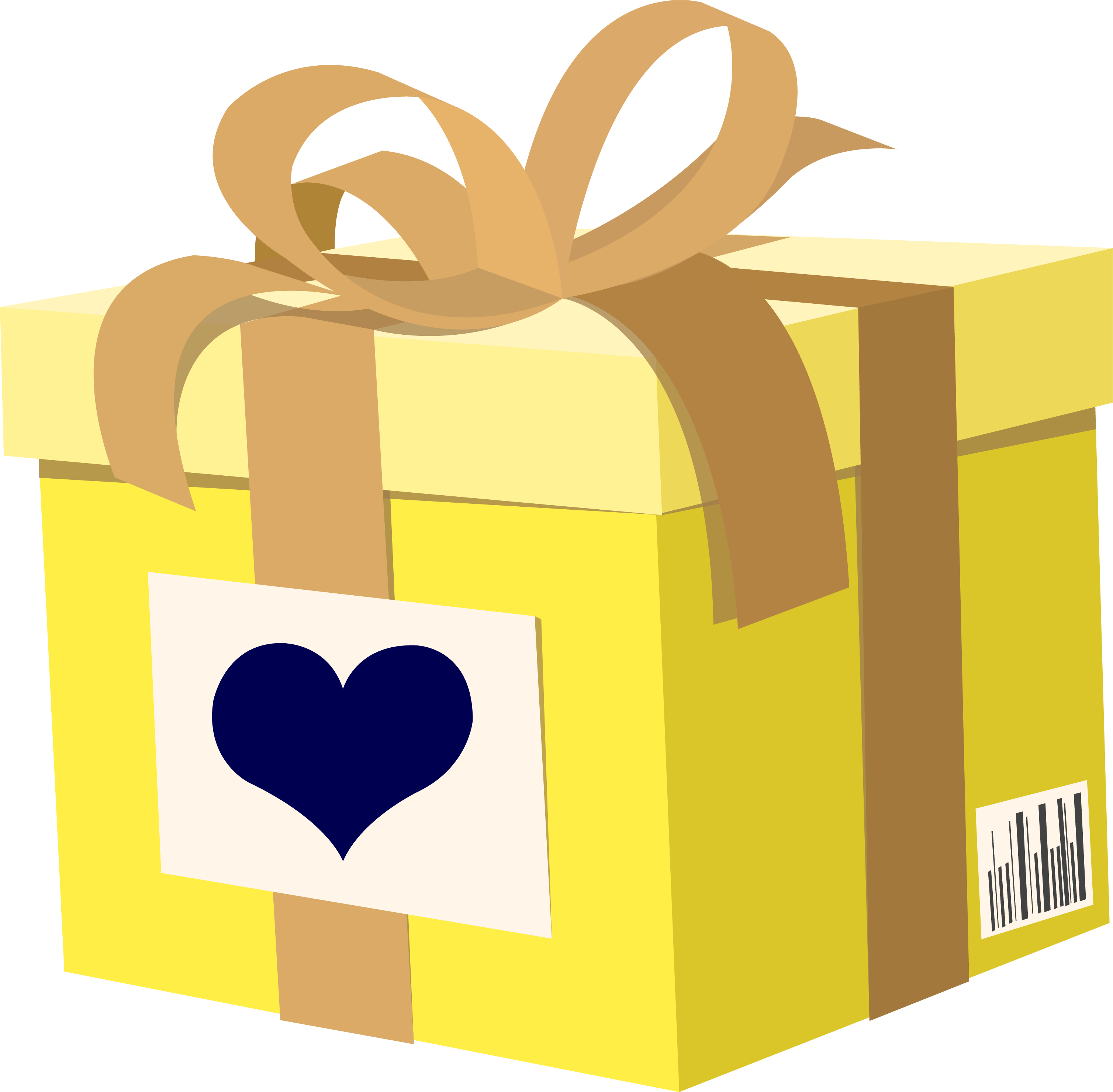 Send

this as a gift

When placing your order, you can use a different delivery address to send a gift to friends or family. After your order is placed, you can email a gift message to let your friends and family know your gift is on the way.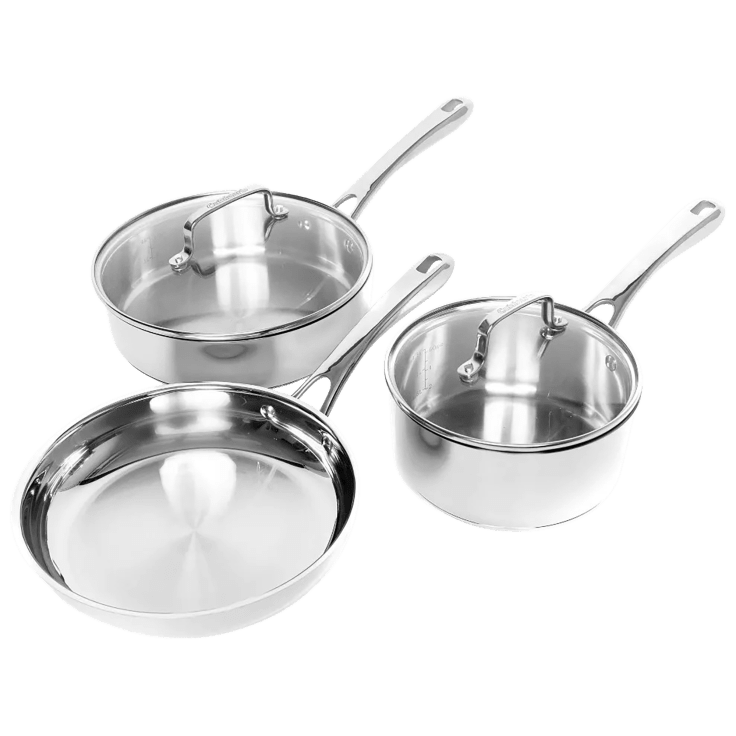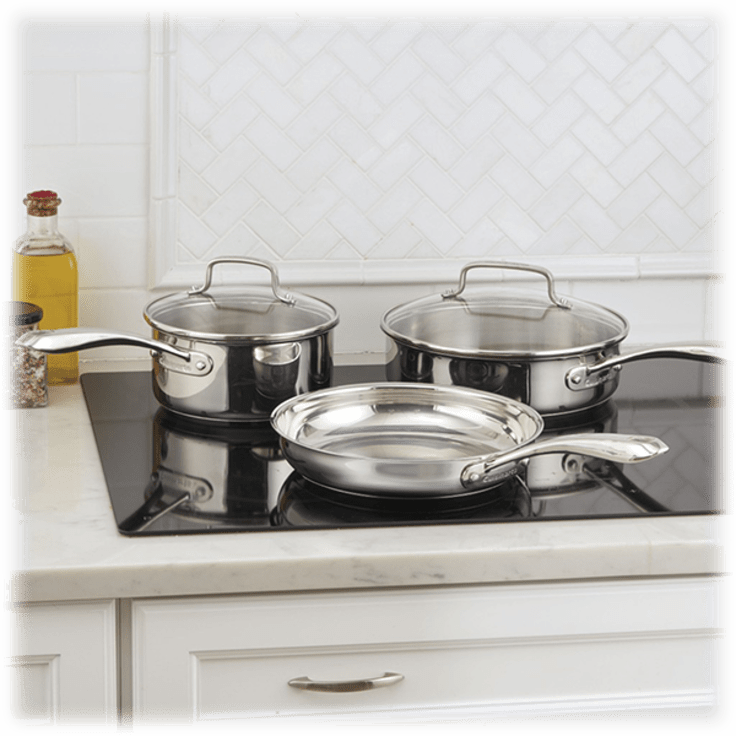 Cuisinart 5-Piece Stainless Steel Chef's Classic Essential Cookware Set
Features
Tempered glass covers fit tight to lock in flavor, texture, and nutrients
Tapered rims for drip-free pouring
Safe to use on all stovetops, including induction
Dishwasher safe
Induction compatible
Specifications
Baking cooking surface: Stainless steel
Handle material: Stainless steel
Lid material: Tempered glass
Cooktop compatibility:

Smooth surface induction
Gas
Electric coil

Care and cleaning:

Induction cooktop safe
Broiler Safe
Do not microwave
Clean with water
What's included?
1x 2qt. Saucepan with lid
1x 3qt. Saute pan with lid
1x 10" Stainless steel skillet
Warranty
Reviews
Verified Purchase
One of the Best
This cookware is one of the Best out there and to purchase it for the price I paid was AWESOME!
Written by @Brelyn11 - March 7th 2021
Verified Purchase
Great! Cookware
This is a really excellent set, at a great price for this product.
Written by @neelywilliams - March 5th 2021
Verified Purchase
Beautiful
It's a very attractive shiny set. Love them
Written by @Deebosch - May 8th 2021
Verified Purchase
Totally happy
Im so happy with the order. Thanks
Written by @marienmarc - March 6th 2021
Verified Purchase
Awesomeness
Thank You, Thank You, & Thank You…
Written by @c6028 - March 4th 2021
Verified Purchase
It's a good quality pot set. It can stand up to everyday use and still look good at the end of the day.
Written by @Bucky1972 - May 25th 2021
Verified Purchase
Perfect. Delivery date was accurate. Good purchase price.
Written by @kiknbutt123 - June 15th 2021