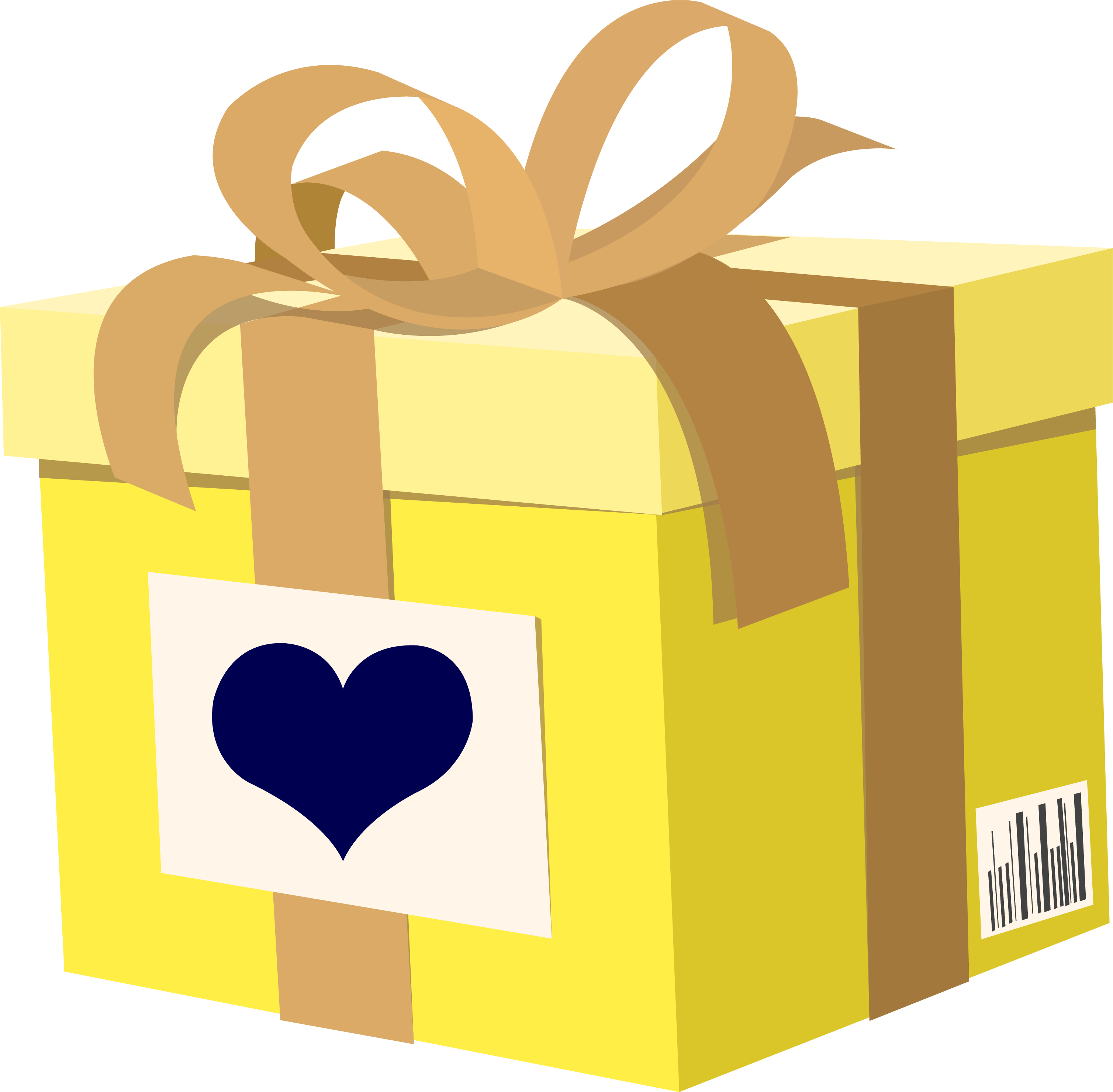 Send

this as a gift

When placing your order, you can use a different delivery address to send a gift to friends or family. After your order is placed, you can email a gift message to let your friends and family know your gift is on the way.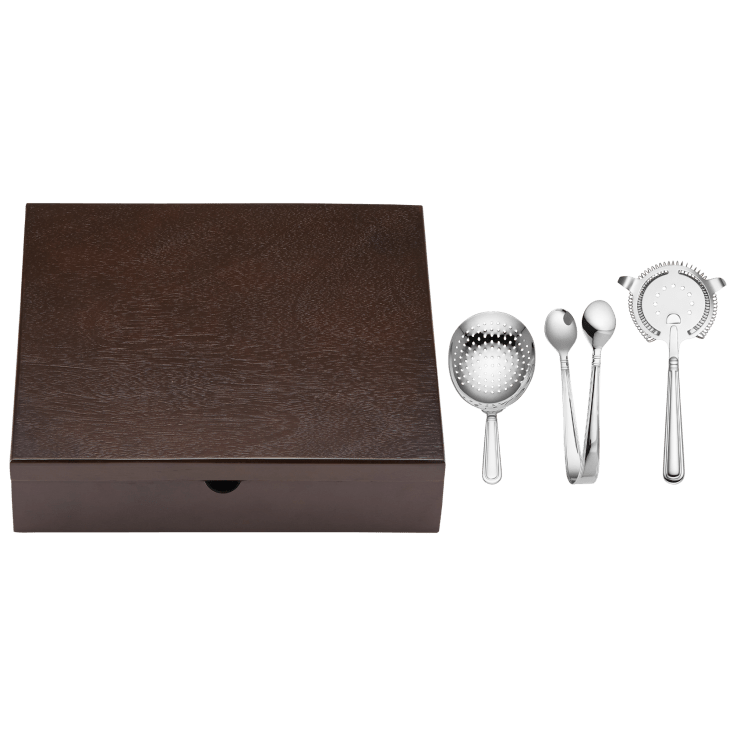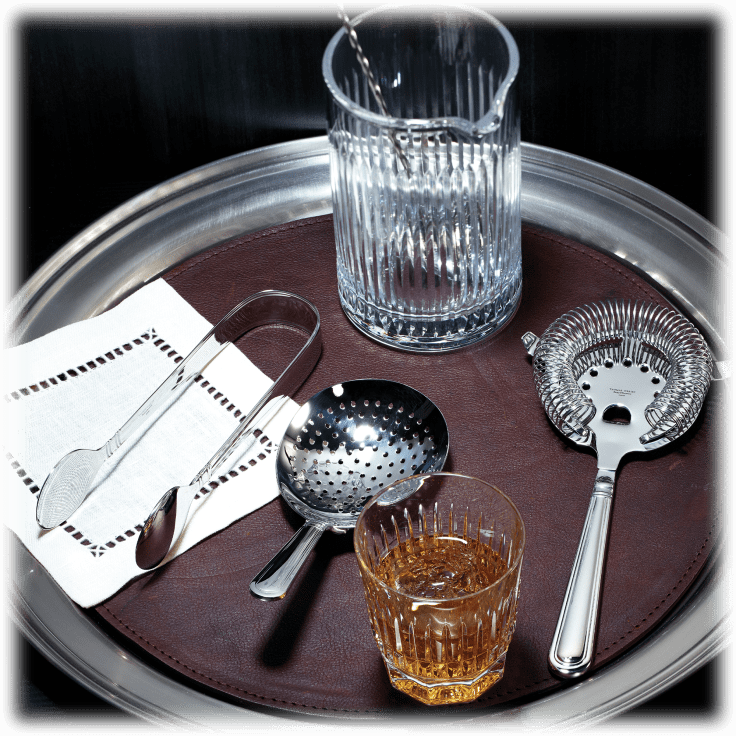 Reed & Barton 3-Piece August Bar Tool Set
Designed in collaboration with Thomas O'Brien, the 3-Piece August Bar Tool Set draws on vintage elements.
Features
This set would make a great gift for the bar enthusiast at home!
This elegant set would also make a distinctive statement on any home bar
Crafted in shimmering 18/10 stainless steel
Dishwasher Safe
what's included?
1x Stately walnut box
1x Julep strainer
1x Hawthorn strainer
1x Ice tongs
Warranty