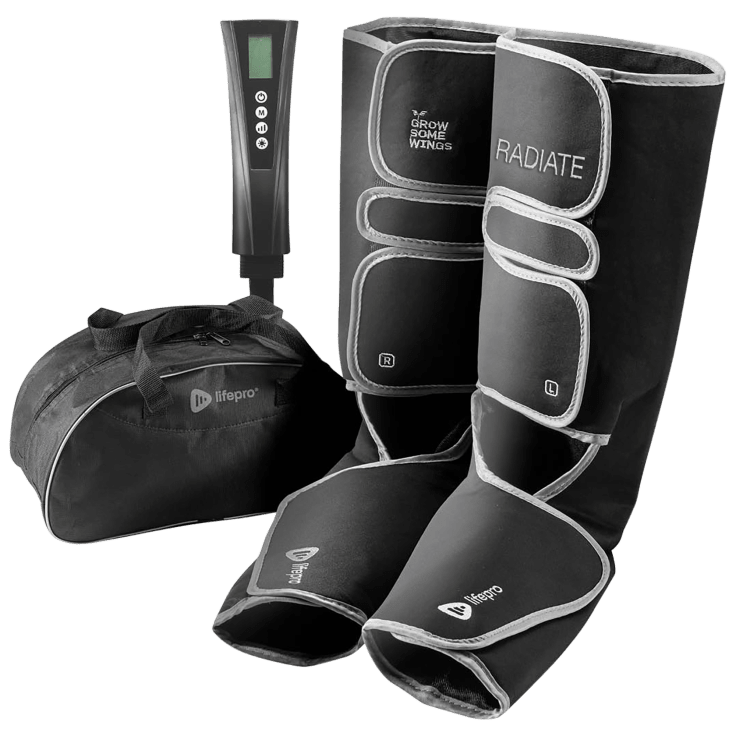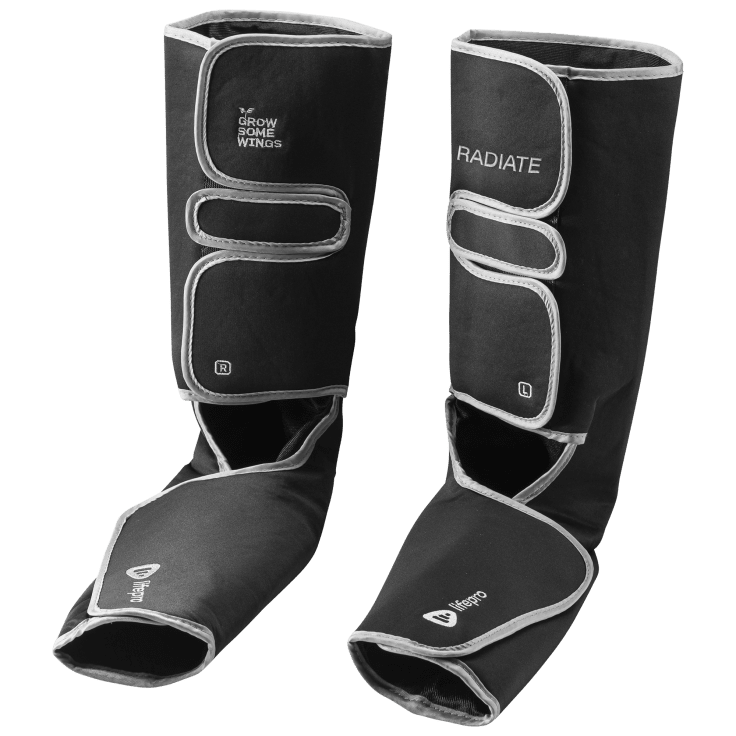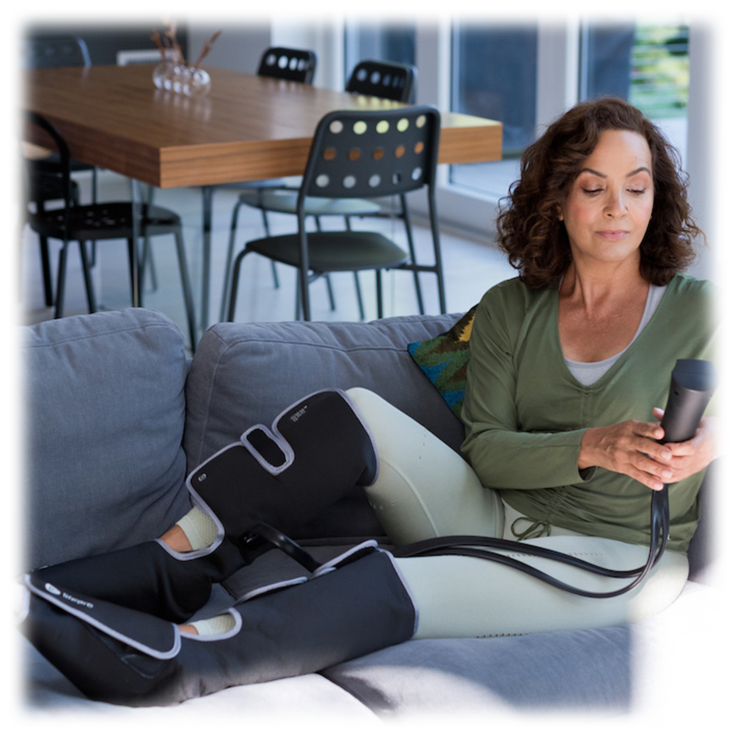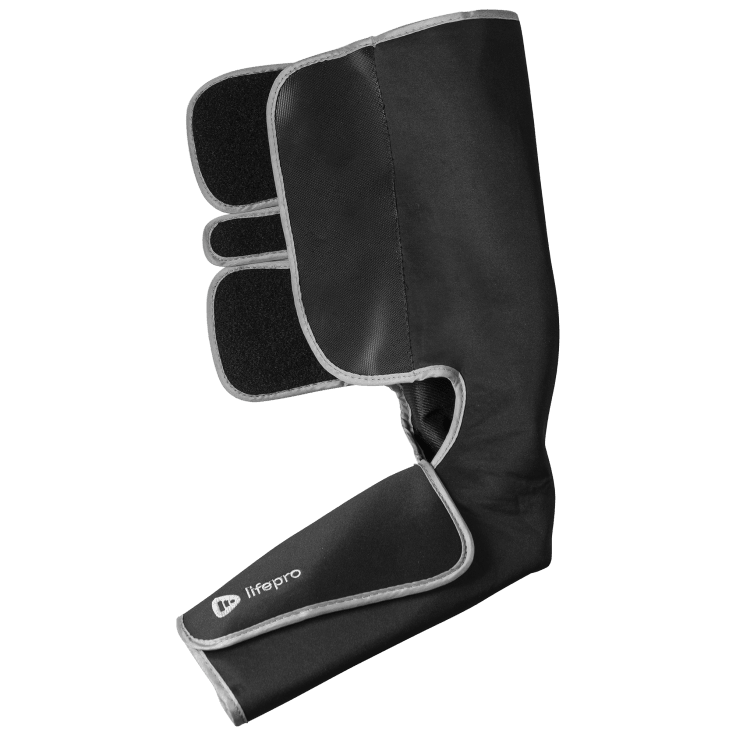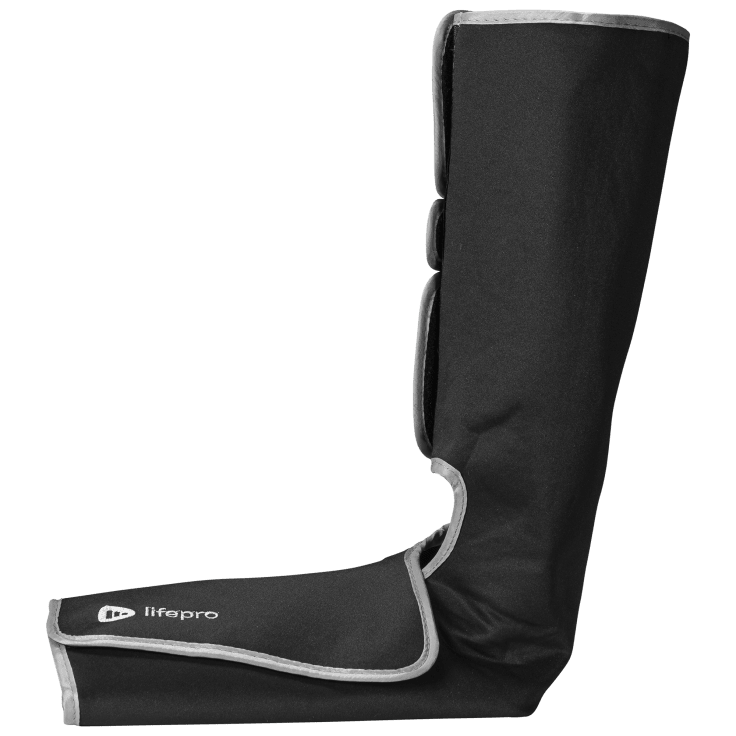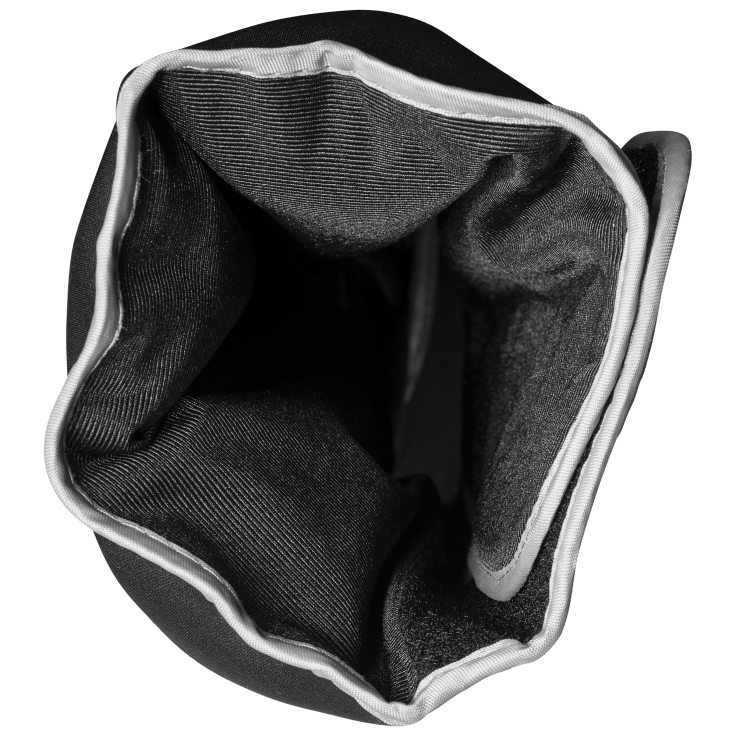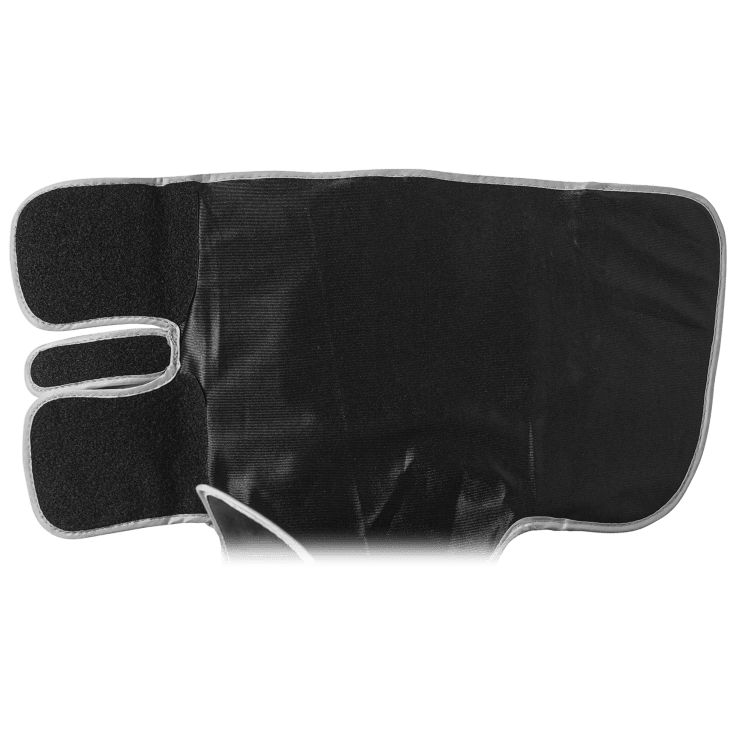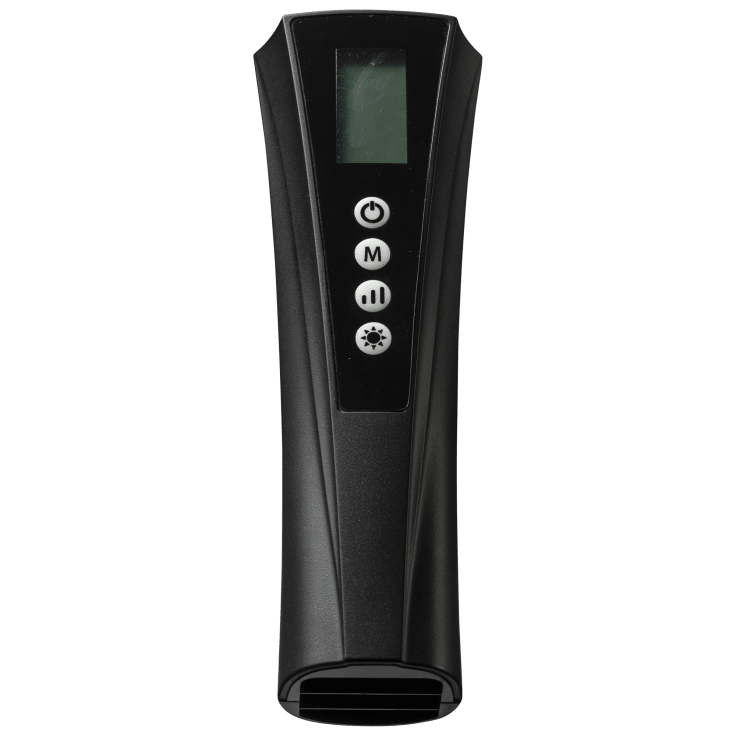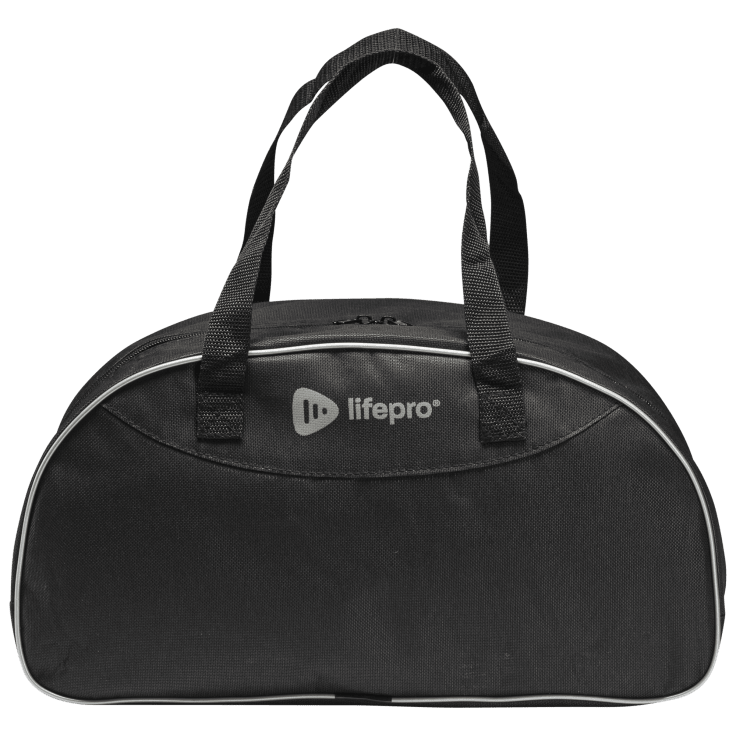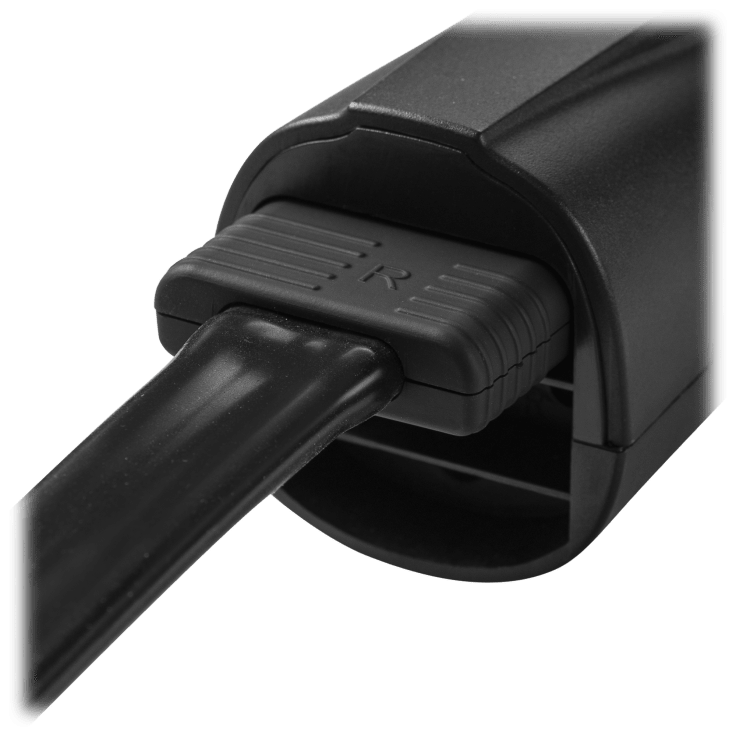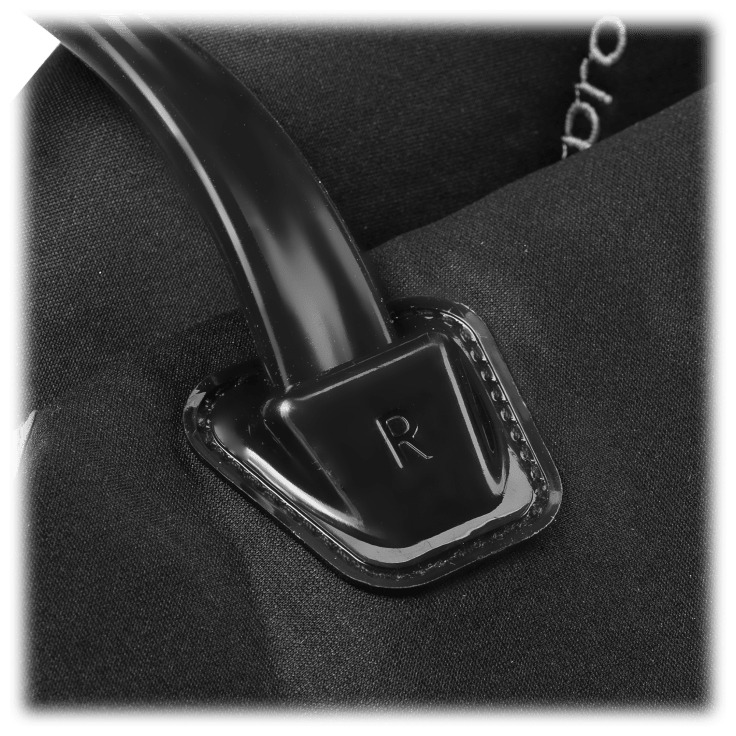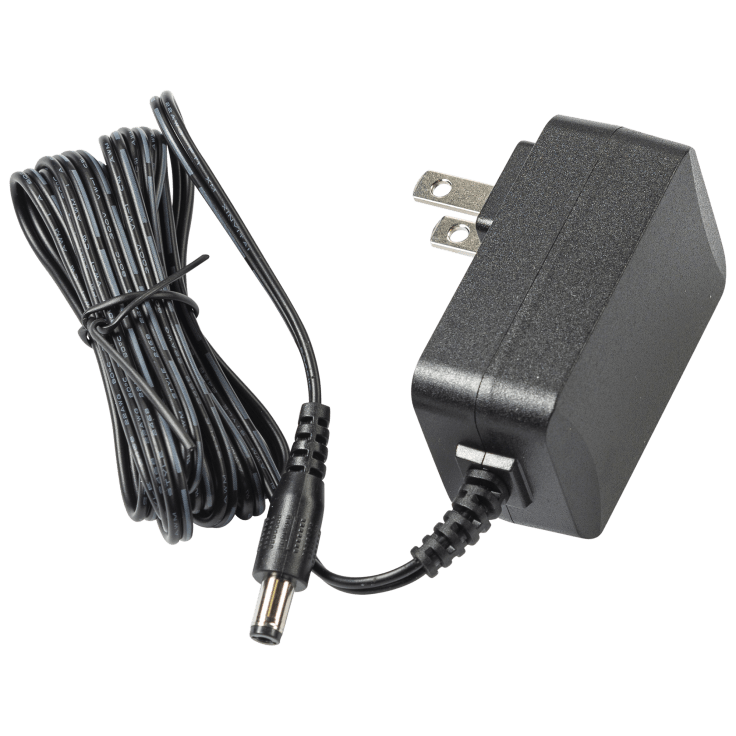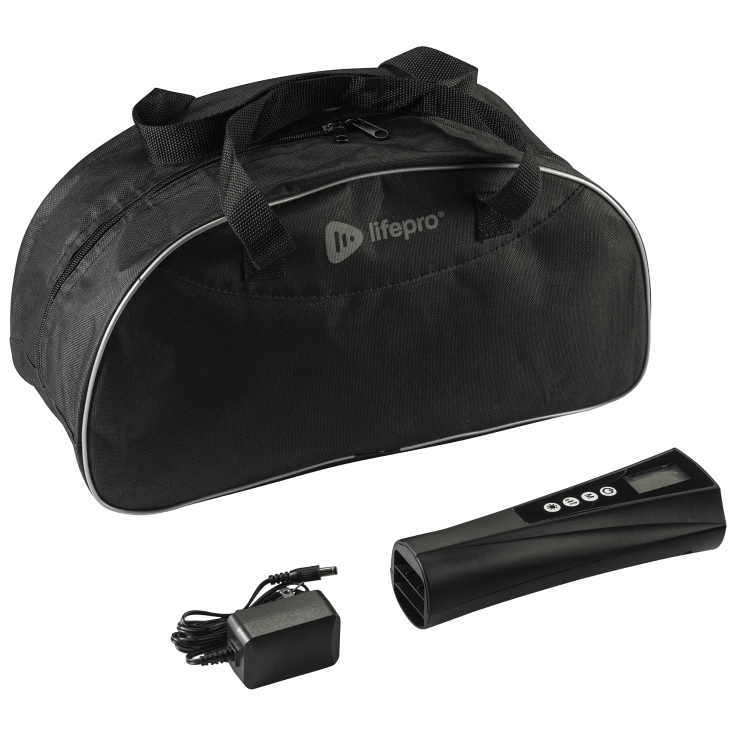 Lifepro Radiate Compression Sleeve Foot & Calf
Features
IMPROVE CIRCULATION:
Our calf and foot massager with compression includes 6 massage modes and 3 intensity levels for customized support and relief
Leg circulation massager uses air compression therapy to improve poor circulation
Provides circulation and vein support for healthy legs
LEG MASSAGER WITH HEAT:
Our sequential compression device for legs is a heated foot massager, calf massager, and leg massager for edema and swelling
Choose from 3 heat levels to soothe aching feet
REMOTE CONTROL MASSAGE:
Instant relief is at your fingertips with remote control buttons to select massage mode, intensity, and heat level clearly displayed on the backlit LCD screen
Weighs just 2.7 lbs and folds to a compact size, so you can slip it into your gym bag for immediate, on-the-go relief
IMPROVE ATHLETIC PERFORMANCE:
Use this leg compression massager for a pre-workout warm-up and post-workout recovery - to improve blood flow and lymphatic drainage, reduce inflammation, and promote faster healing
Specifications
Dimensions: 26.4"x 9.8" x 7.1"
Power Consumption: 7W
Decibel Rating: <60 dB
Auto Shut-off Time: 20 minutes
Size Range (Foot and Calf):

Foot: 7.9" - 11.8"
Calf Circumference: 15.7" - 20.5"

Foot Temperature:

Low: 95°F
Med: 113°F
High: 131°F

Massage Intensity:

FOOT: Low: 30kPa, Med: 35kPa, High: 40kPA
CALF: Low: 25kPa, Med: 30kPa, High: 35kPA

Rated Input: AC 100-240V ~50/60 Hz
Rated Output: 5V 2A
BATTERY

Rated Voltage: 5V DC Type: Lithium-ion
Capacity: 2500 mAh
Usage Time: 1.5-2 hours (varies by settings)
Charging Time: 2-3 hours
What's Included?
1x Pair of Lifepro Thrive Air Compression Leg Massager (Left and Right Legs)
1x Remote Control
1x DC Charging Adapter
1x Carrying Bag
1x User Manual
Available States
AL, AZ, AR, CA, CO, CT, DE, DC, FL, GA, ID, IL, IN, IA, KS, KY, LA, ME, MD, MA, MI, MN, MS, MO, MT, NE, NV, NH, NJ, NM, NY, NC, ND, OH, OK, OR, PA, RI, SC, SD, TN, TX, UT, VT, VA, WA, WV, WI, WY
Reviews
Verified Purchase
It Feels So Good & Relaxing To Me.
I so enjoy this after standing on my feet all day. Thank You


…
Written by @c6028 - July 30th 2021
Verified Purchase
Lifepro Radiate Compression sleeve foot and calf
I got them today have used 4 times for 20 minutes each and my legs feels so much better
Written by @Malibu1959 - October 14th 2021
Verified Purchase
Received and cannot wait to charge, and use!
Written by @tinatitus - August 5th 2021
Verified Purchase
Thank you…gonna love using this!
Written by @hmarie20 - September 1st 2021
Verified Purchase
I am going to try it now it is still charging
Written by @BarbaraPolsinel - October 13th 2021
Verified Purchase
There is more pressure on the foot area then in the leg area.
Written by @potatoesalad - July 18th 2021
Verified Purchase
Written by @abmolmod - August 13th 2021
Verified Purchase
It doesn't vibrate, it increases and decreases air pressure
Written by @DGK1956 - August 4th 2021