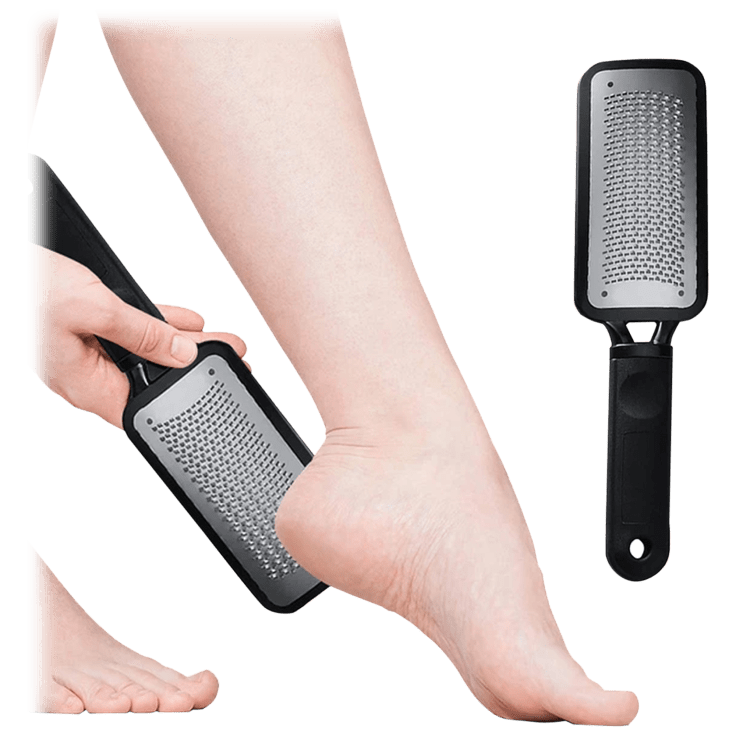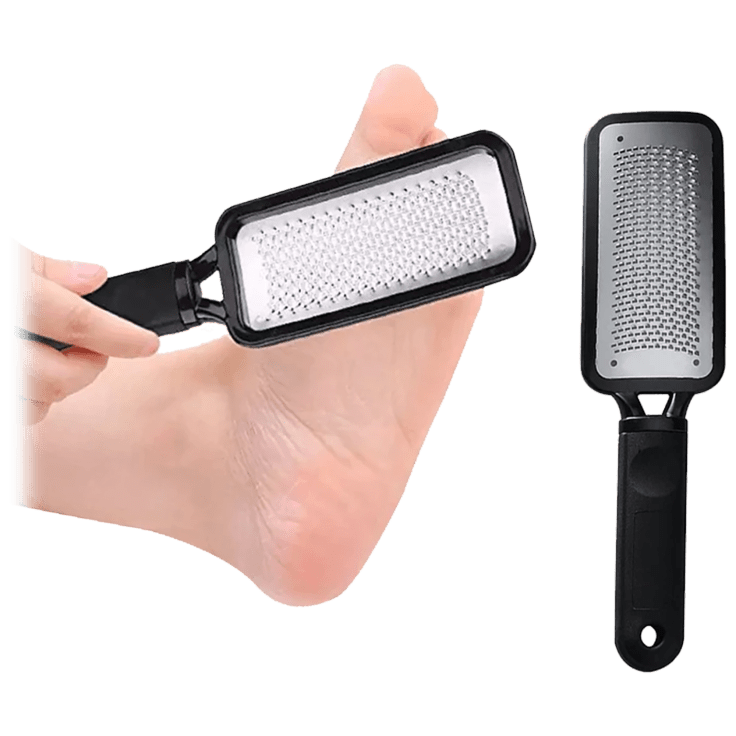 Colossal Foot File and Callus Remover by Two Elephants
Features
The perfect solution for dry, calloused, and cracked heels which gives soft fancy feet with little effort
Large yet lightweight design allows you to work with ease and gives quick amazing smoothness
Gives equally good results on both dry and wet foot surfaces that allows the user to work according to their own preference and satisfaction
Made of Surgical grade stainless steel file that instantly eliminates thick callused skin
Can be used on both wet and dry feet
Specifications
Material - Stainless Steel
Product dimension - 10.6" x 2.7''
What's Included?
1x Colossal Foot File and Callus Remover by Two Elephants
Warranty
Available States
AL, AZ, AR, CA, CO, CT, DE, DC, FL, GA, ID, IL, IN, IA, KS, KY, LA, ME, MD, MA, MI, MN, MS, MO, MT, NE, NV, NH, NJ, NM, NY, NC, ND, OH, OK, OR, PA, RI, SC, SD, TN, TX, UT, VT, VA, WA, WV, WI, WY
Reviews
Verified Purchase
Unbelievable
Very large and sturdy it will get the job done
Thank you
Written by @VeronicaMotton - August 27th 2021
Verified Purchase
Very nice foot tool for taking care of your feet. I love it. It's the same one they use at the Salon when you go for your pedicure.
Written by @aliceann60 - February 12th 2022
Verified Purchase
Very must prove about that product
Written by @zyrea123 - November 23rd 2021
Verified Purchase
It's more like a cheese grater than something for your feet. It's hard to tell from the picture that the holes are big and sharp.
Written by @Betty0520 - January 16th 2022