Meet the ultimate kitchen prep center – this innovative multitasker is Cuisinart's most versatile machine yet. In addition to attachments for chopping, slicing, shredding, kneading, blending and pureeing, it comes with both a dicer and spiralizer kit that let you create all sorts of intricate cuts – from perfect little squares to gorgeous ribbons and spirals.
CAESAR DRESSING RECIPE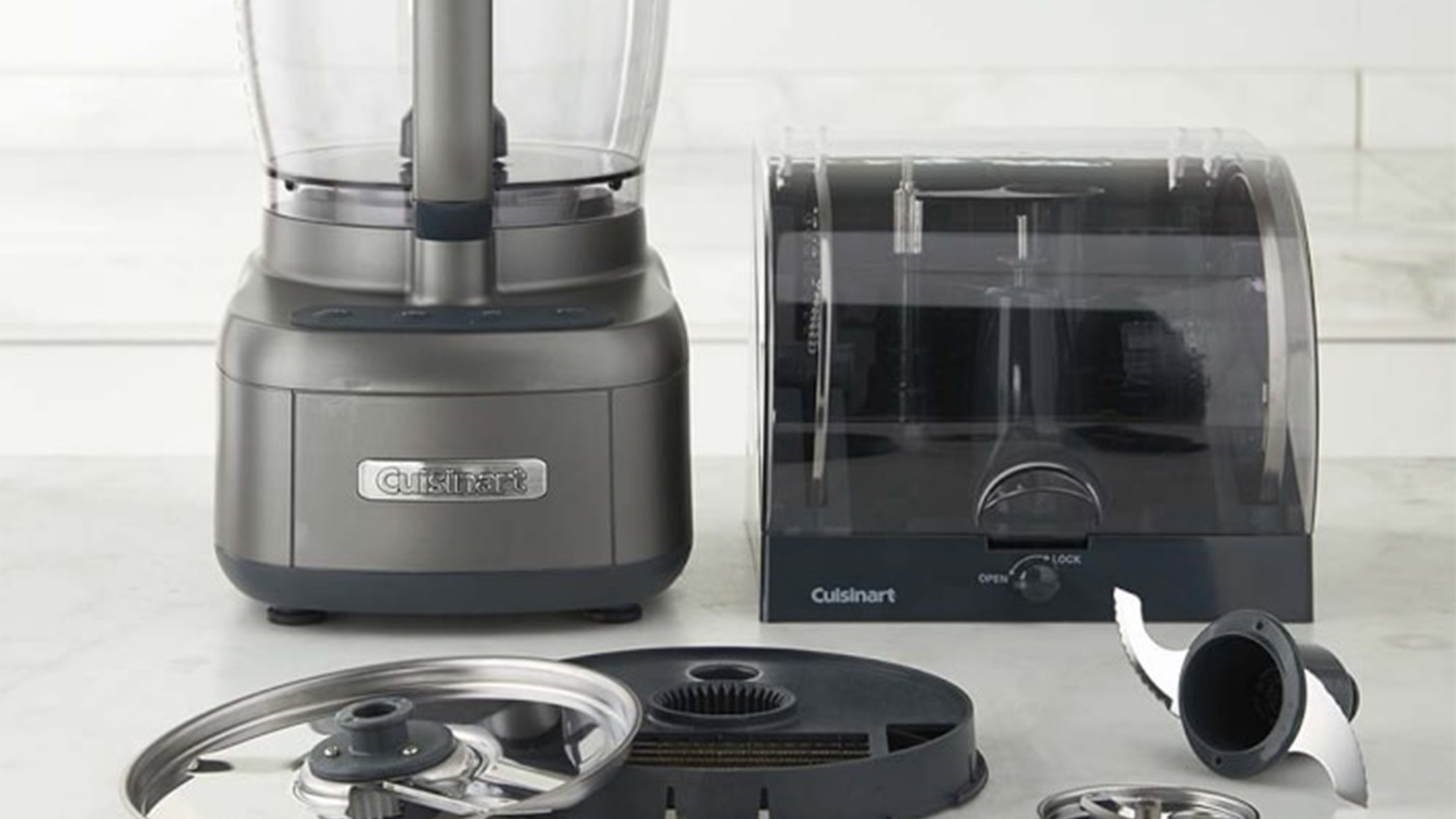 Recipe Booklet
There are many versions of this recipe, but ours is pretty close to the classic. If you would prefer not to use raw egg yolks, use an egg substitute.
2 Garlic Cloves, Peeled
6 Anchovy Fillets
2 Large Egg Yolks
2 Teaspoons Dijon Mustard
4 Teaspoons Fresh Lemon Juice
4 Teaspoons Red Wine Vinegar
2 Teaspoons Worcestershire Sauce
½ Teaspoon Freshly Ground Black Pepper
2⁄3 Cup Extra Virgin Olive Oil
(1.) Insert the chopping blade into the work bowl of the food processor. With the machine running on High, drop the garlic down the feed tube and process until finely chopped. Add the anchovies, egg yolks, mustard, lemon juice, vinegar, Worcestershire sauce and pepper to the work bowl. Process on High until well blended.
(2.) With the machine running on Low, slowly pour the olive oil through the drizzle hole in the pusher until the dressing is emulsified, about 30 seconds.