With the Cuisinart® 7-Quart Cook Central® Multicooker, you can do it all without firing up the stovetop. Brown ingredients in the Cook Central® and then Roast or Slow Cook with one button for effortless one pot combination cooking. Presets, time, and temperature controls make it simple to Slow Cook, Roast, Brown/Sauté, or Steam alone, or in combination! The Cook Central® makes dinnertime easy and programmed ahead of time so your meal is done exactly when you want it, with the Keep Warm feature making sure heavy commuter traffic doesn't mean your meal will be cold! The cast aluminum pot is also removable and nonstick for easy clean up, no matter how slowly you roast sticky pulled pork.
ROASTED HERB & GARLIC PORK RECIPE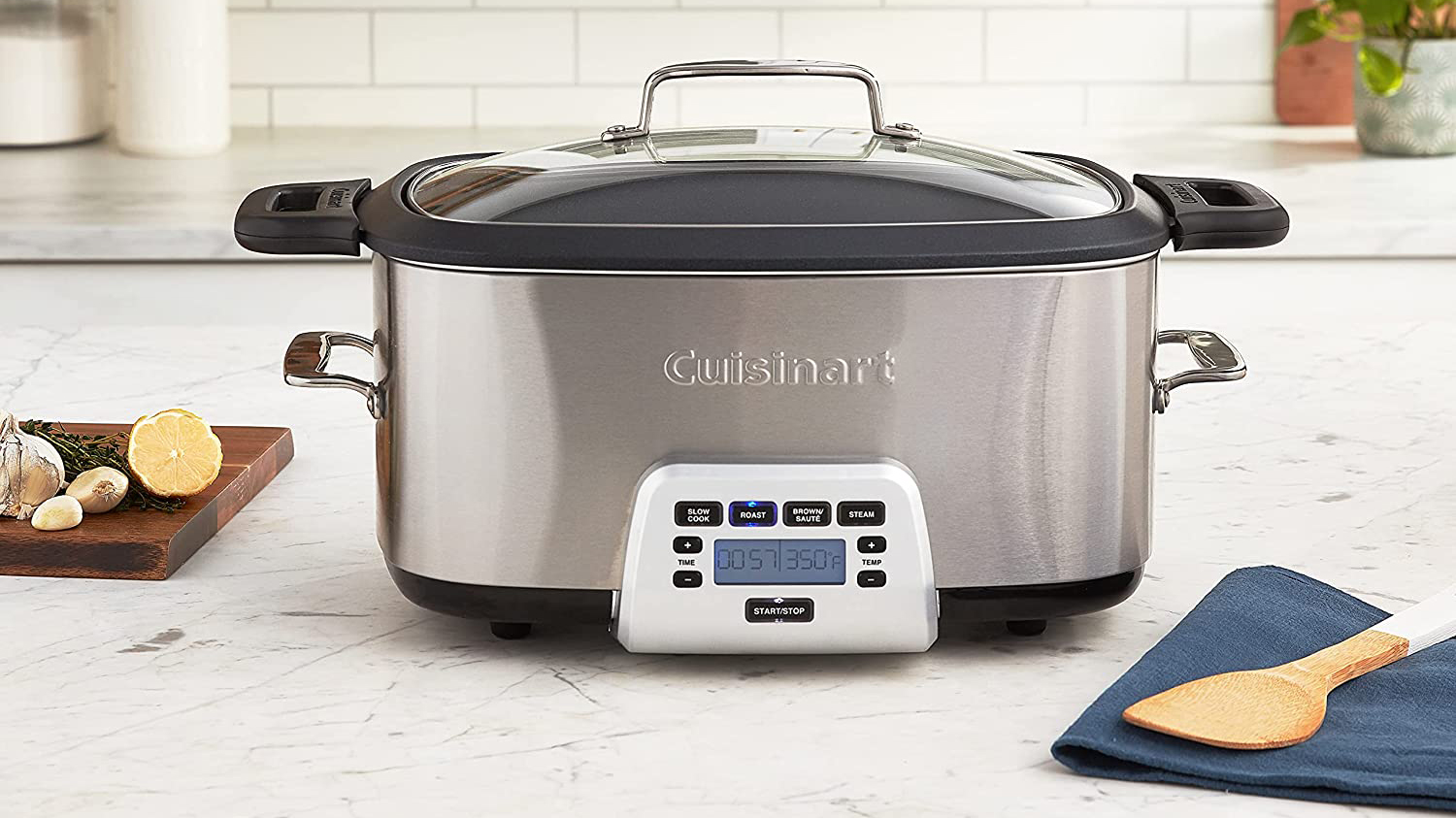 The longer the pork is marinated, the more flavorful the end result will be.
Setting: Roast
Makes 6 servings
1 pork loin roast (approximately 2½ pounds [1.1 Kg])
3 garlic cloves, chopped
6 sage leaves
2 fresh rosemary sprigs, leaves only
4 tablespoons (60 ml) extra virgin olive oil
¾ teaspoon (3.75 ml) kosher salt
¼ teaspoon (1 ml) freshly ground black pepper
(1.) Put the pork in a bowl with the garlic, sage, rosemary and olive oil and toss together well. Let marinate in the refrigerator for at least 2 hours and up to overnight.
(2.) Remove pork from refrigerator about 30 minutes before roasting. Season the roast all over with the salt and pepper. Put the roasting rack into the cooking pot of the Cuisinart® Multicooker and set to Roast at 400°F (200C). Put the marinated pork on the rack, cover, and set time for 1 hour.
(3.) Check the roast after 45 minutes; the internal temperature should read 140°F (60°C) at the thickest part.
(4.) Allow to rest 5 to 10 minutes before slicing.