Food preparation is fast and easy with the Prep 9™ 9 Cup Food Processor. The compact build fits any countertop while the large work bowl makes it easy to create an entire meal for your family and friends from scratch - shredding, slicing, and chopping ingredients with the push of a button. The Cuisinart® 9 Cup Food Processor is the ideal prep tool for any task and the beautiful brushed stainless steel finish compliments any kitchen. All removable parts are dishwasher safe, making cleanup a breeze!
GAZPACHO RECIPE as featured in product video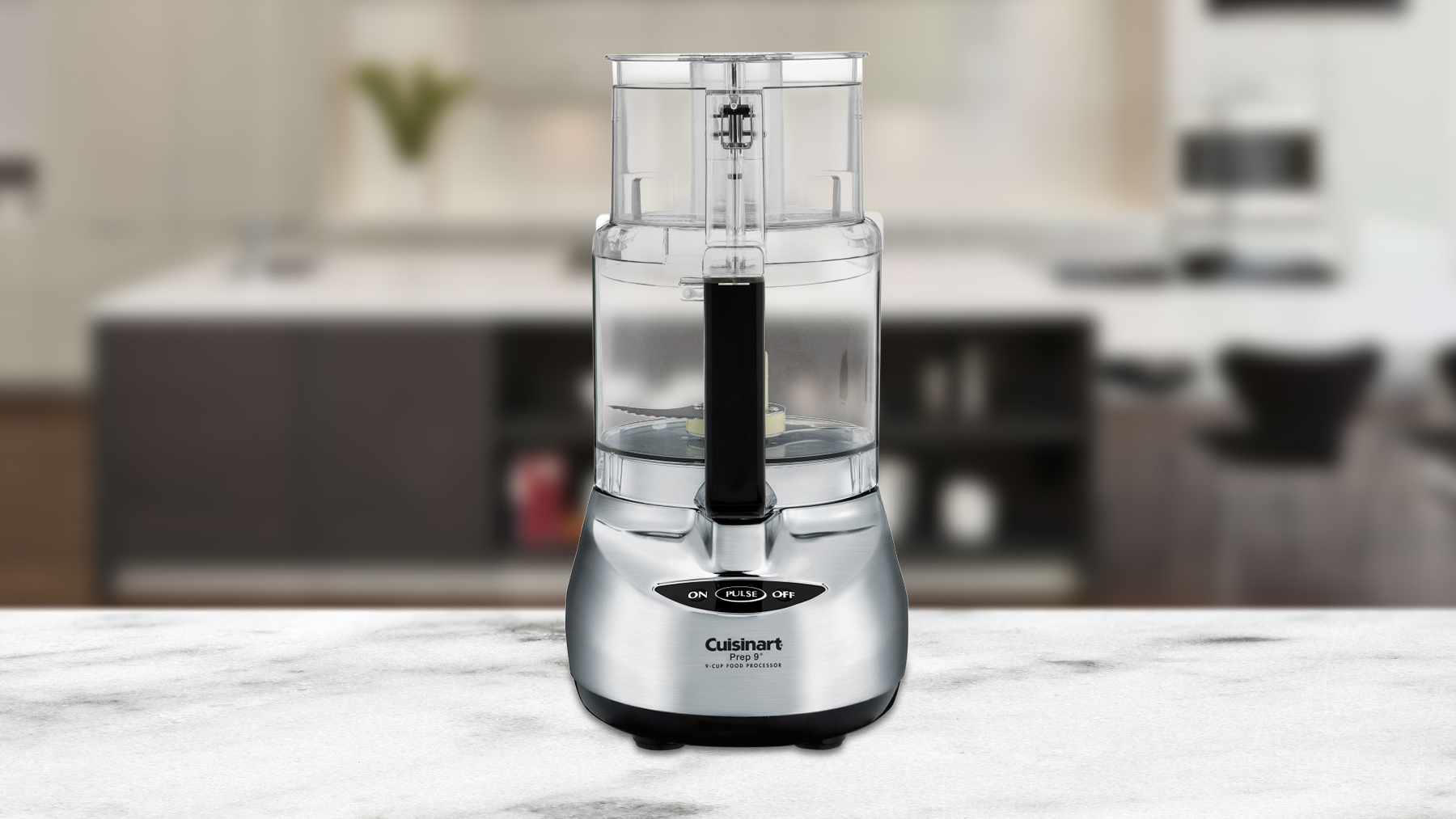 Recipe Booklet
Always served well chilled, this summertime favorite has its origins in the Andalusian region of Spain.
Makes 4 servings, 8 ounces each
1 garlic clove
1 small jalapeño pepper, seeded, cut into 1-inch pieces
3 small scallions, trimmed, cut into 1-inch pieces
1 small green bell pepper, about 6 ounces, cored, seeded, cut into 1-inch pieces
1 small cucumber, about 6 ounces, peeled, cut in half lengthwise, seeds removed
¼ cup fresh parsley
2 medium tomatoes, about 10 ounces, cored, cut into 1-inch pieces
2 teaspoons fresh lime juice
¾ teaspoon kosher salt
¼ teaspoon freshly ground black pepper
¼ teaspoon hot sauce
1¼ cups low sodium tomato or vegetable juice
(1.) Insert metal blade and turn machine on. Drop garlic and jalapeño down feed tube and process until fi nely chopped. Scrape bowl. Add scallions to the work bowl and pulse to chop roughly.
(2.) Add peppers, cucumber and parsley and pulse again to chop roughly, about 6 pulses.
(3.) Add tomatoes, lime juice, salt, pepper, and hot sauce and pulse 8 to 10 times so that vegetables are evenly chopped.
(4.) Transfer vegetables to a large mixing bowl and mix in tomato juice. Taste and adjust seasoning accordingly.