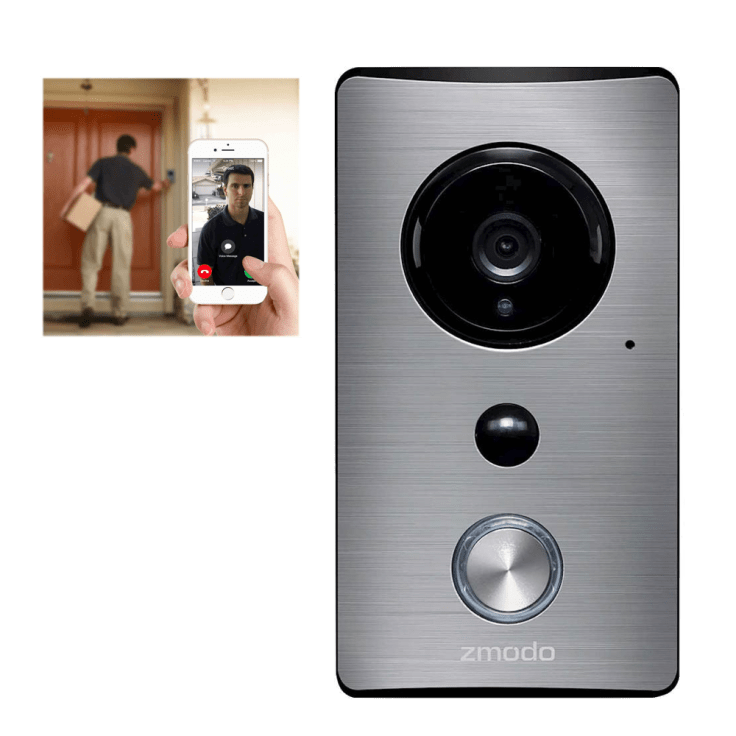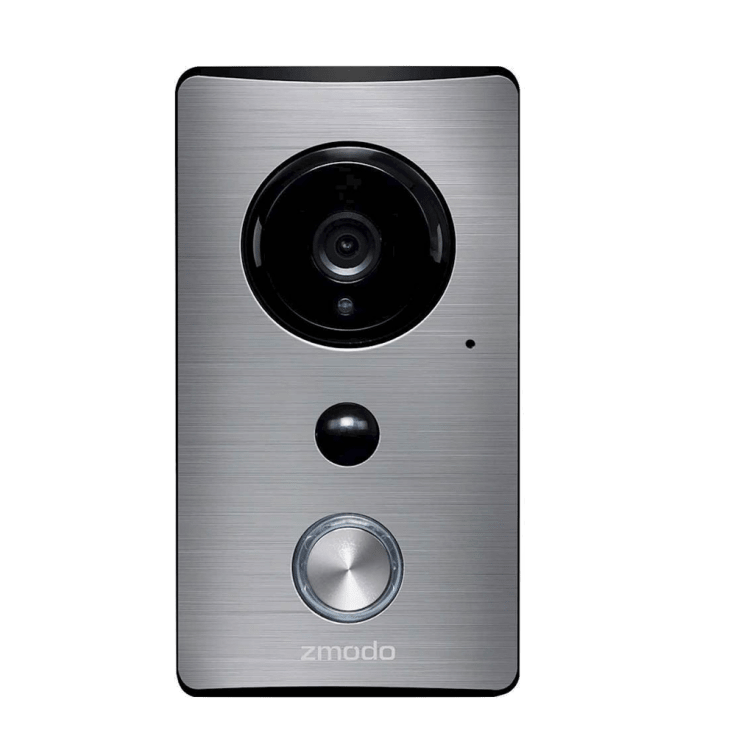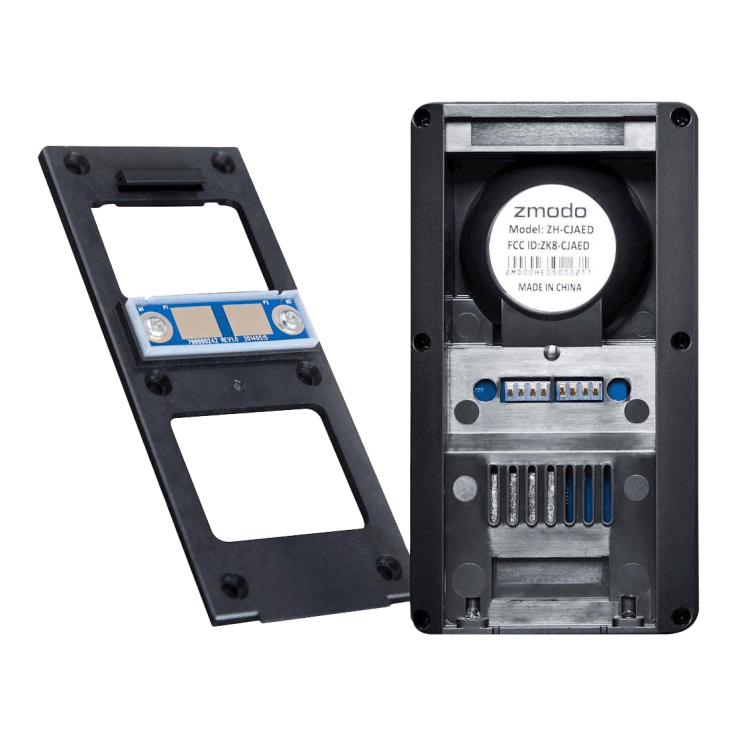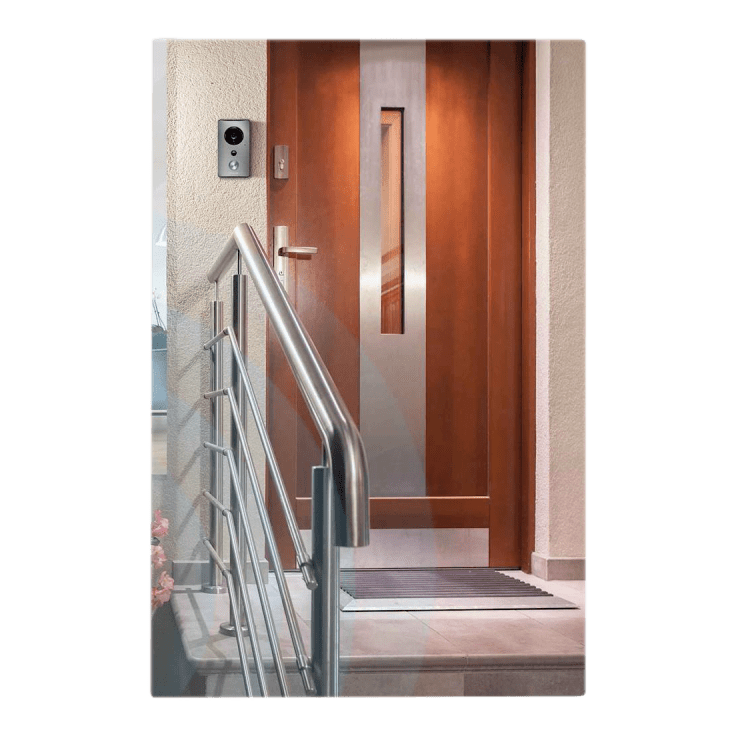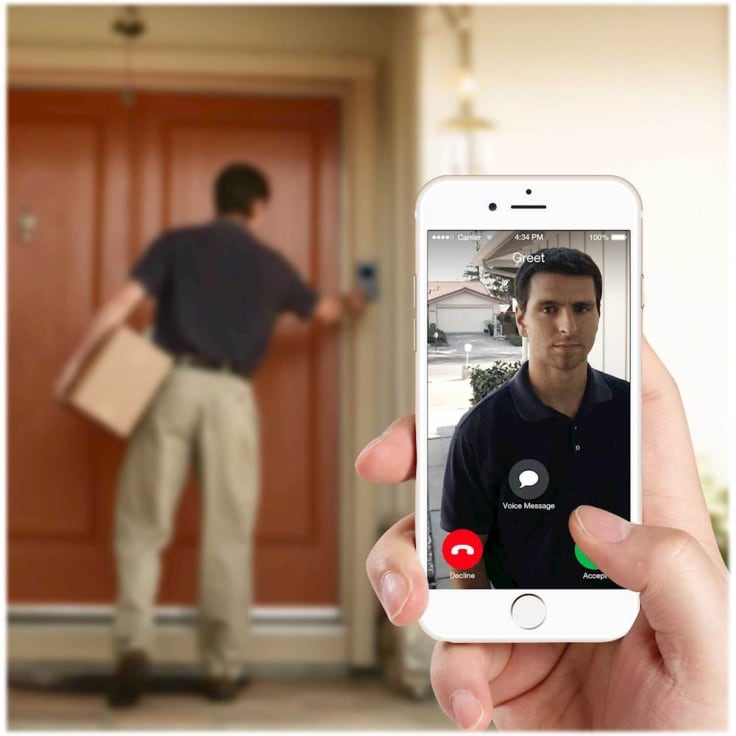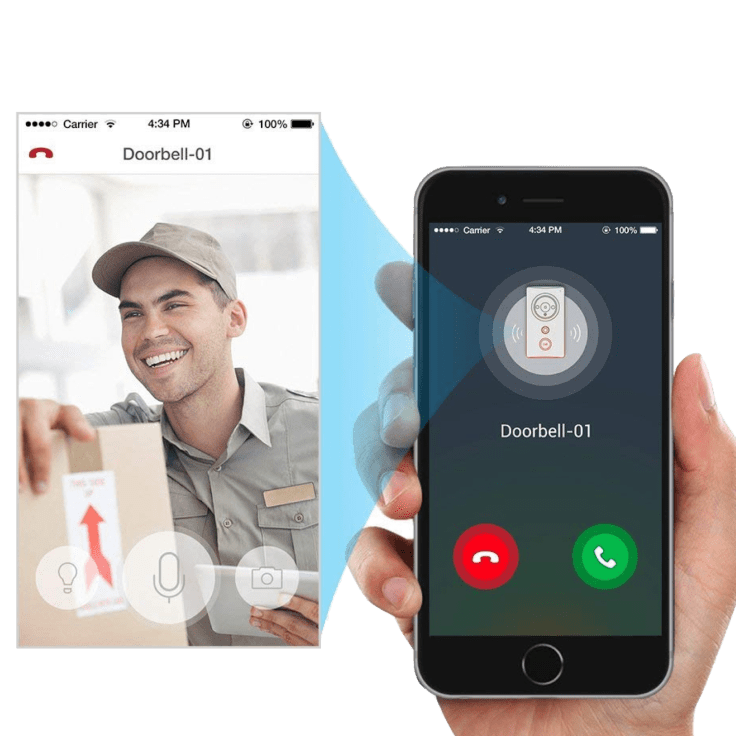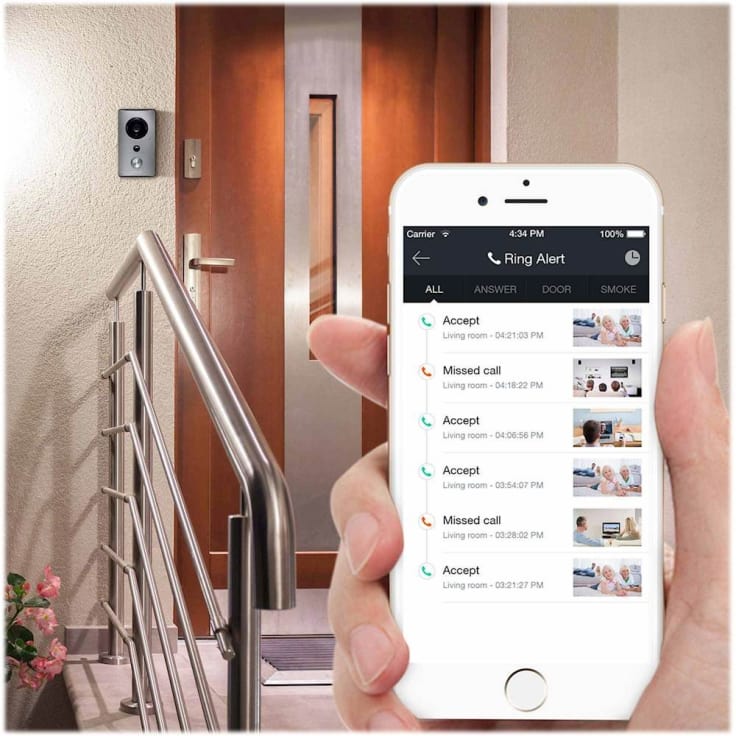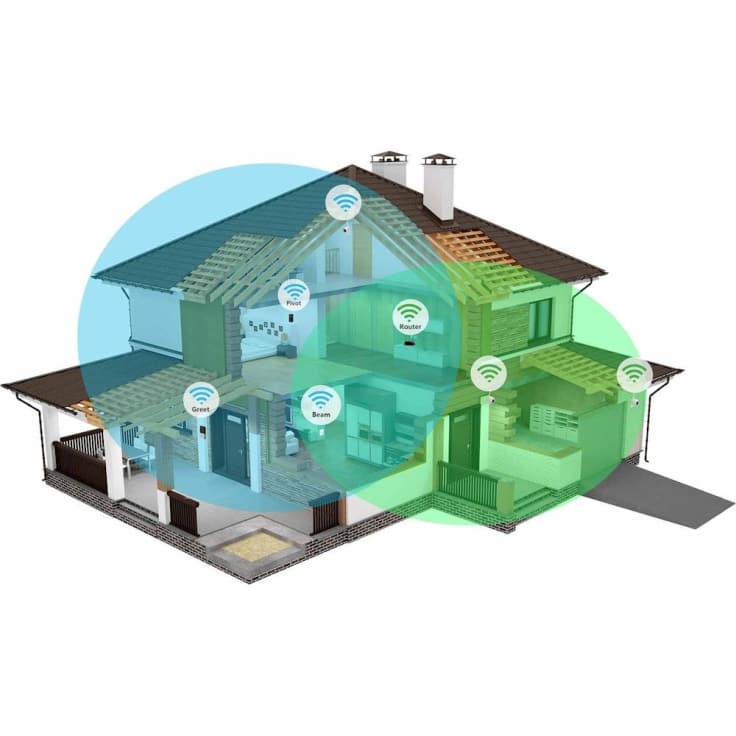 Zmodo Greet WiFi Video Doorbell
Features
Simply be home wherever you are: With Zmodo's smart WiFi doorbell, you'll never miss a visitor. Whether when you're expecting a package at your door, or worried about an unkown or unwelcome person stopping by while your kids are alone at the house, you can have peace of mind now. Zmodo Smart Doorbell lets you control it in real time.
Always stay connected: Our free mobile app gives you control over answering your door. Supports both Android and iOS.
Communicate with anyone at your door: The two-way talk enables you to talk to your visitor through your smartphone from anywhere. You can even pre-record messages for them.
Other cool features: Zmodo's smart WiFi doorbell provides real-time motion detection, two-way talk, night vision, pre-record messages, live recording, mobile alerts and more features. Setup is simpler than ever!Scan the QR code and be connected in seconds. With Zmodo Smart Doorbell, you're never too far away from your home.
Specifications
Image sensor: 720p color sensor
Night vision distance: up to 3m
2-way audio with built-in mic and speaker
Lens: 2.1mm
Angle of view: 105 degree
Frame rate: 25fps
Alarm trigger: Intelligent motion detection
Alarm action: 30 second video record, snapshot
Wireless: WIFI, 802.11 b/g/n
Supported mobile phone OS: iOS 7.0 up, Android 4.0 up
Built-in storage: 8GB Nand flash memory
PIR Senor: Angle 120°,Distance 3M
Chime: Support Open/off, and setting by schedule
Voice Message: Support 60 second record and uploading
Operating temperature: -10 - 50°C, designed for outdoor use
Power supply: AC,10~36V
Battery capacity: Built in 7.4V 300mAh
Water proof: IP51
Power consumption: 3W~5W
Dimensions: 128mm x 70mm x 36mm
Weight: 167g
Warranty
Reviews
Verified Purchase
Great video Door Bell
Connect to Wifi then answer your door with video, sound, picture, and live video. Store to the cloud. Motion sensor also.
Written by @slick34 - July 31st 2019
Verified Purchase
Zmodo Greet WiFi Video Doorbell
It was delivered in a timely and it looks to be easy to install.
Written by @Ronie - July 13th 2019
Verified Purchase
Written by @dam560 - October 22nd 2019
Verified Purchase
Zmodo greet doorbell
The doorbell works well, 720Pis OK but it would've been better if it was at 1080P
Written by @debbiegale59 - November 3rd 2019
Verified Purchase
Works as expected. Would purchase again.
Written by @jenkinsfam - September 6th 2019
Verified Purchase
You get what you pay for...
I was at Costco and saw this similar item for $149.00 and decided to hold off. Saw this one advertised for $49.00 and thought this is too good to be true. I was right. Piece of crap! Spent over 2 hours trying to get it mounted to my house and never could get a solid connection and then couldn't get my phone to connect to the network. They said I would have to pay for the return which was over $10.00. Total waste of time and money. Next time I'll pay the $150.00 and get a quality product that I know if it doesn't work I'm not out anything.
Written by @TroyWoodley - July 27th 2019
Verified Purchase
Defective Unit
Installed unit and tried to link up via it's wi-fi and my wi-fi. Would never connect up. Called Zmodo. They requested it to be returned. Useless, waste of money and time. Get a Ring.
Written by @Gramps09 - June 19th 2019
Verified Purchase
Piece of shit
Morningsave my ass just a big rip off



Written by @a54tloc - November 8th 2019
Verified Purchase
Don't bother
Written by @Kenyettavon - July 29th 2019