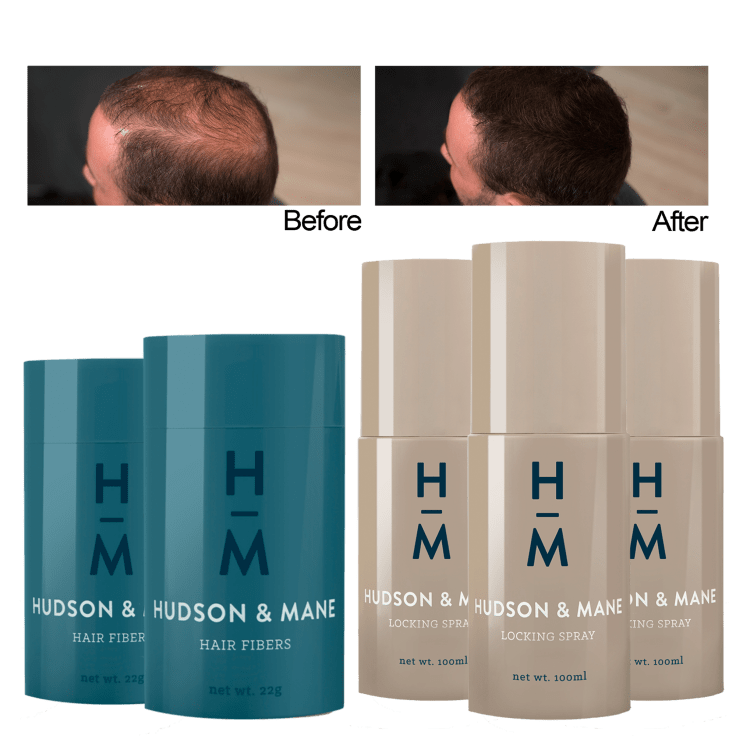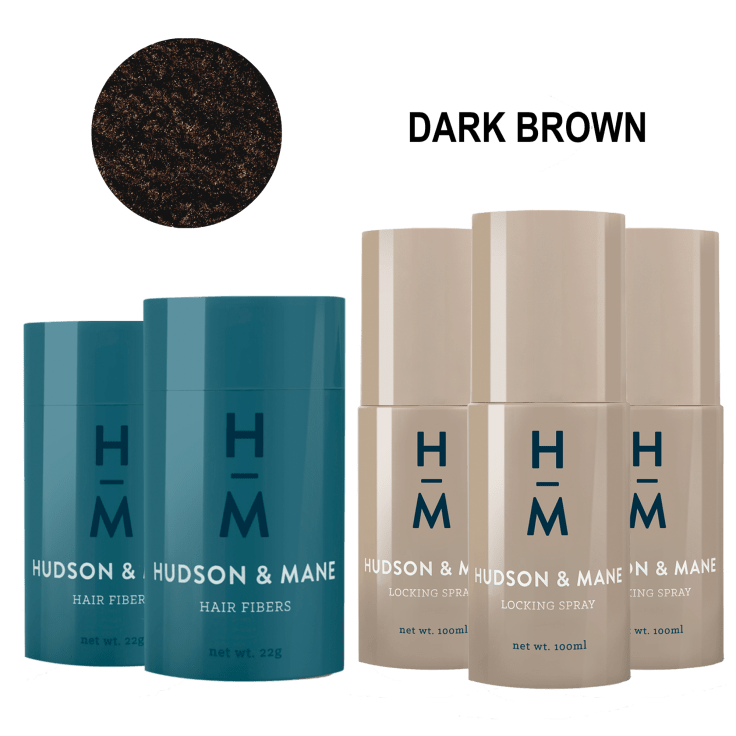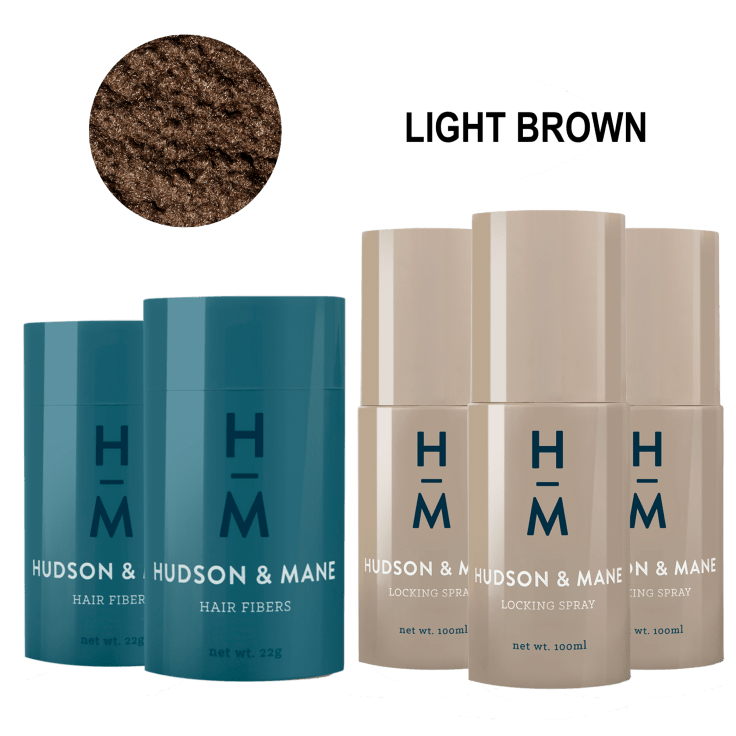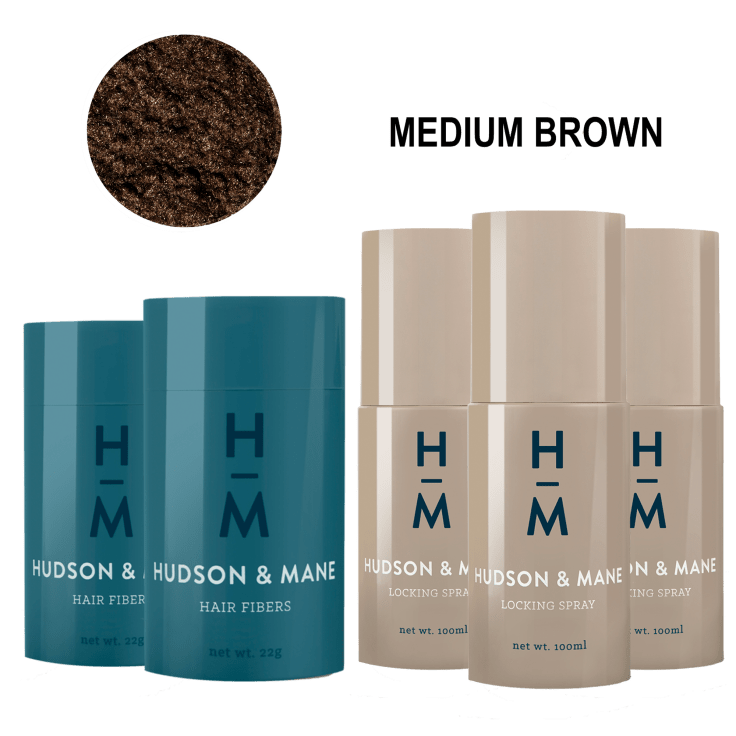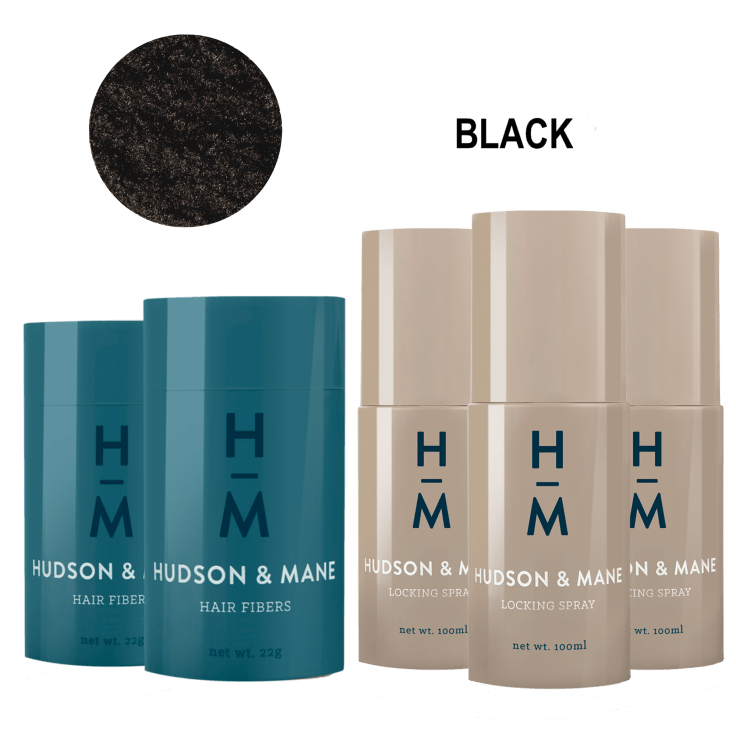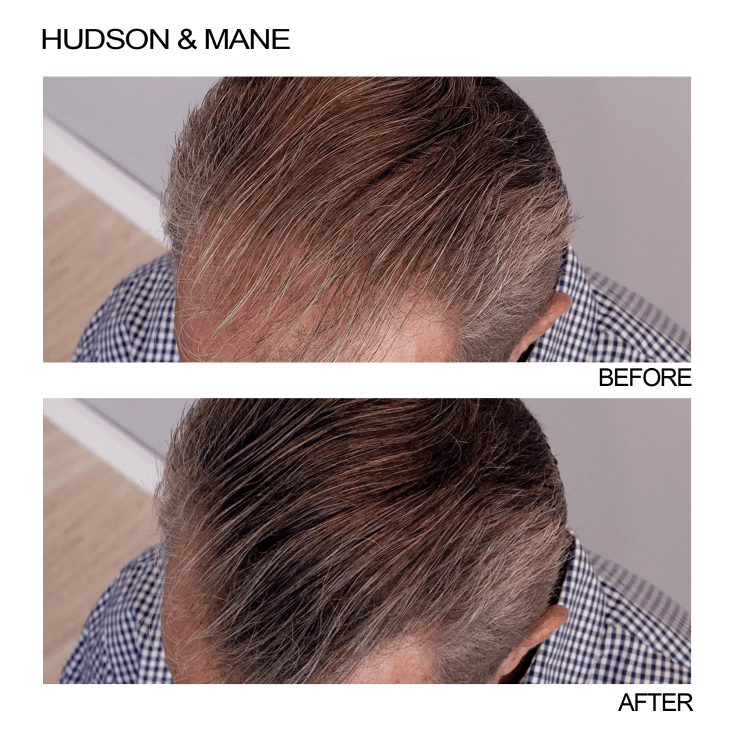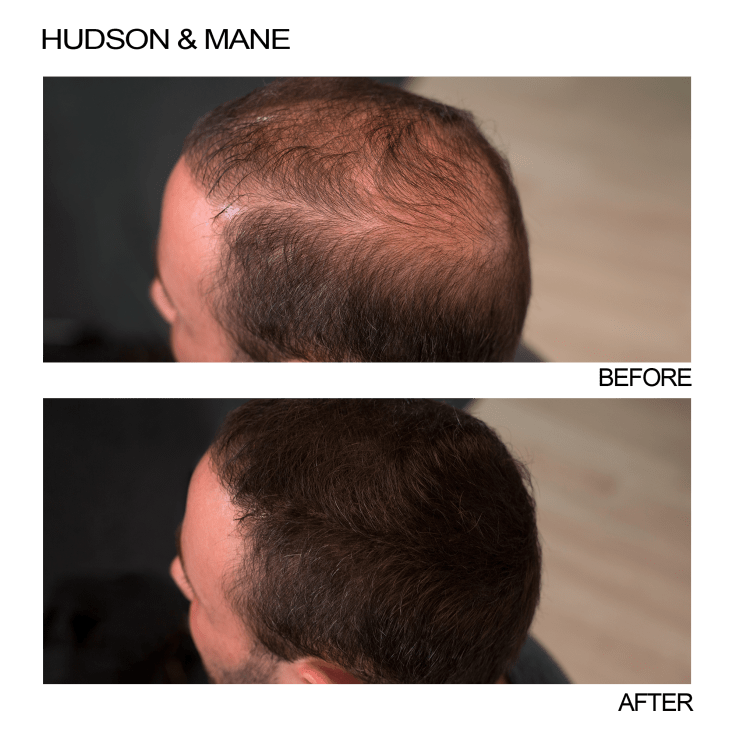 2-Pack: Hudson & Mane Hair Fiber Bundles
Features
You get 2 matching color fibers and 3 locking sprays.
Each bottle of the fibers lasts about 1-2 months.
No rain, no wind, no sweat can knock this stuff off.
How does it work? "Negatively-charged Moroccan cotton fibers adhere to positively charged individual strands of natural human hair."
These won't work on totally bare spots.
Specifications
Model: HM76216, HM76217
Condition: New
Made of 100% Natural Cotton
Hypoallergenic
Colors are "Mix-Friendly" for color matching
How to Use:

Style and dry hair
Apply the hair fibers on the areas of your head that need a boost, then gently work them into place
Spray the Locking Spray to keep them secure and situated
Included In The Box
2x 22g Bottles of Hair Fibers
3x 100Ml Bottles of Locking Spray
Warranty