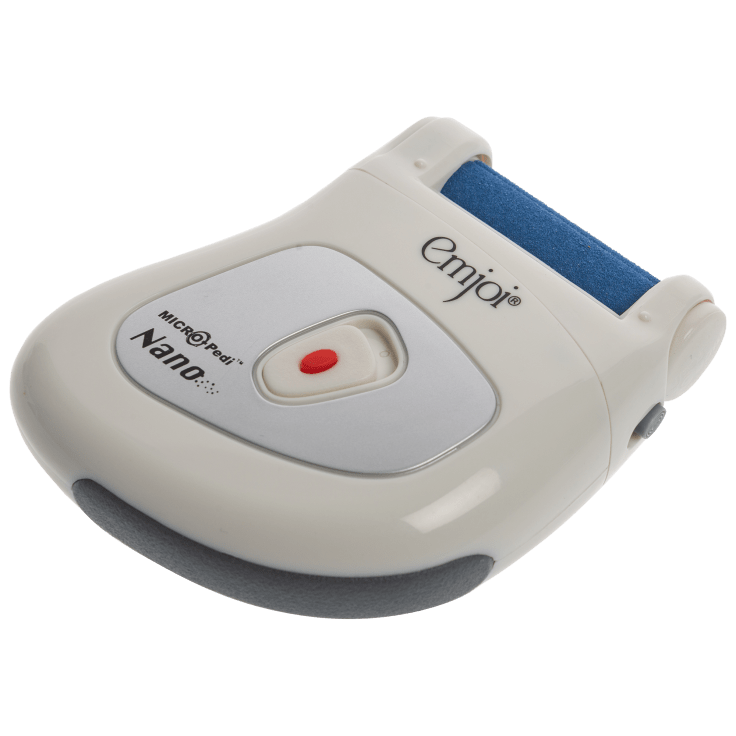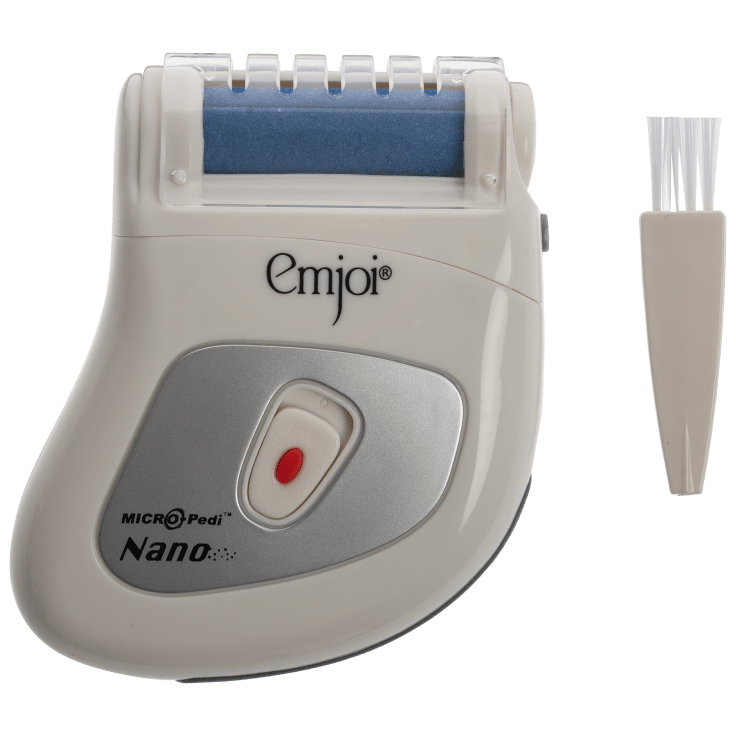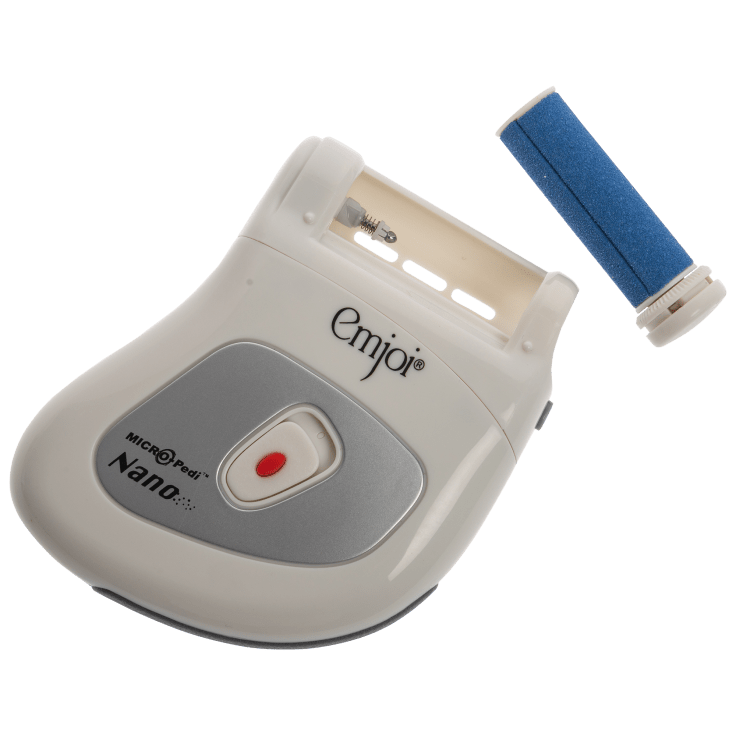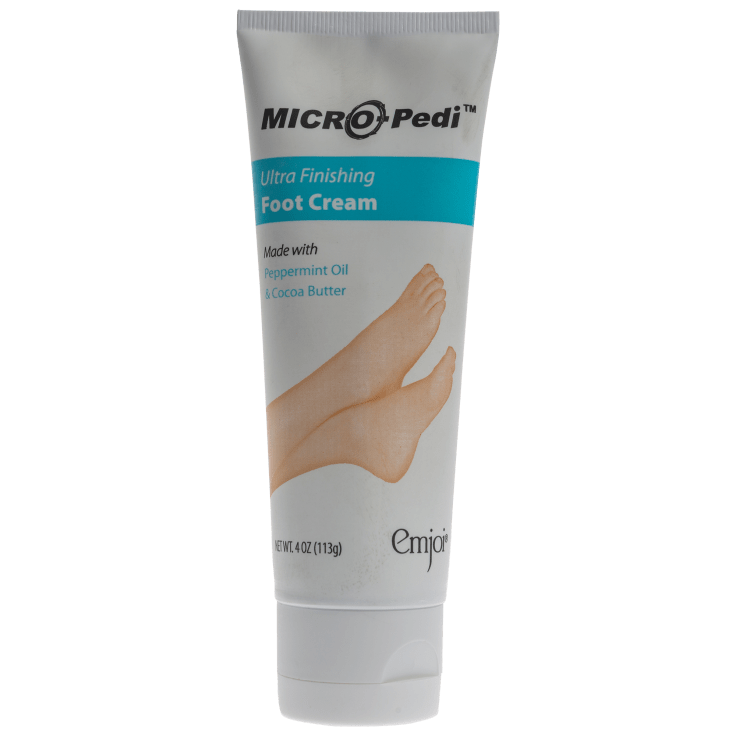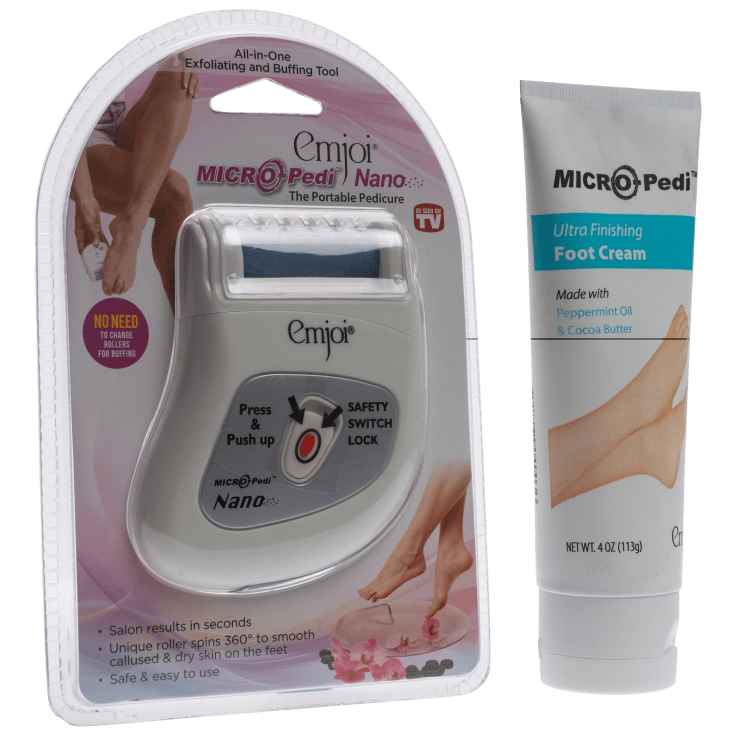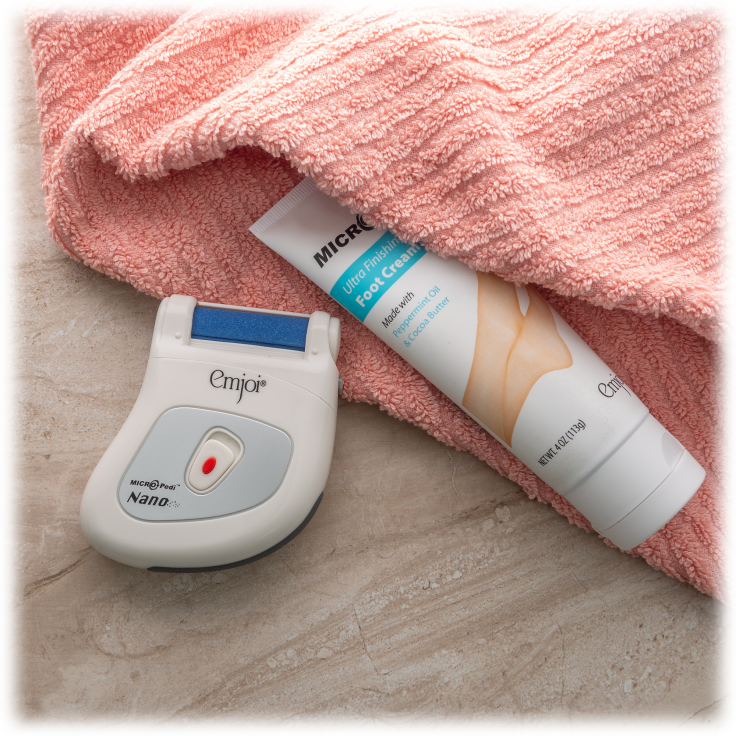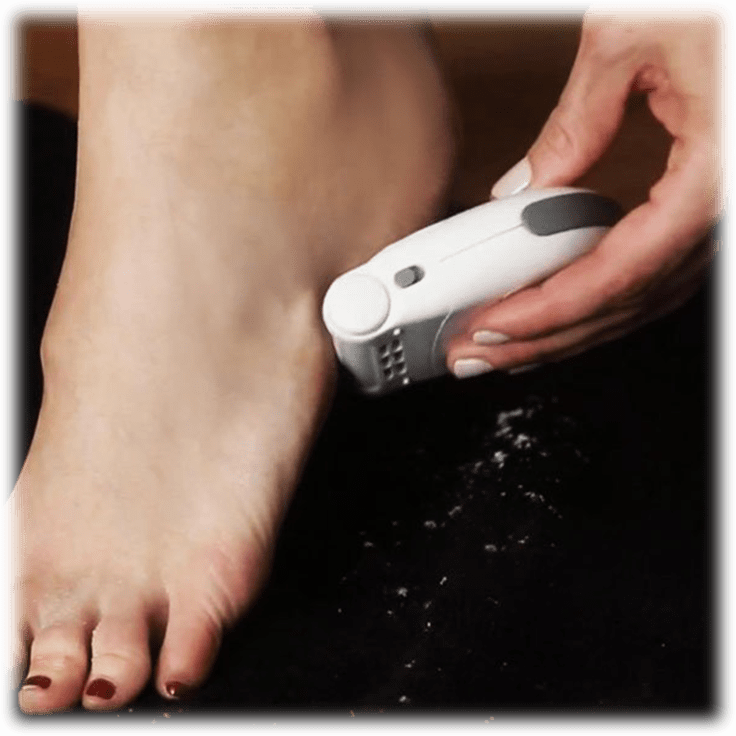 Emjoi Micro-Pedi Callus Remover and Finishing Foot Cream
Features
Each set includes an Emjoi Electric Callus Remover and Finishing Foot Cream
The Micro-Pedi Nano is a compact and powerful device to buff away hard skin on the feet and heels in seconds. Easier and safer than blades and gives better results.
Ground-breaking device takes the chore out of smoothing skin on the feet
Gently and effectively buffs away dead, calloused, hard and dry skin in seconds
Unique roller with micro-mineral particles pulverizes dead skin in an instant
Safer and more effective than metal scrapers, which uses blades to cut the skin
Easier to use than the other methods, that require constant rubbing
Accepted by the American Podiatric Medical Association
Compact and powerful
Battery operated (requires 2 x AA batteries - not included)
Emjoi Finishing Foot Cream specially formulated with Peppermint Oil to keep your feet cool, and Cocoa Butter to keep your feet soft.
Designed to leave your feet super soft and invigorated
Made with peppermint oil and cocoa butter
Perfect finishing touch after using your Micro-Pedi
4 oz tube
INCLUDED IN THE BOX
1x Emjoi Micro-Pedi Callus Remover and Finishing Foot Cream
Warranty
Reviews
Verified Purchase
I'm a Happy customer !
Just got it an hour ago. Used it , and my feet are so soft and not a callus in sight. Worked wonders !! I'm always barefoot here in Texas … Hot

rough pavement … And now soft BEAUTIFUL feet .
Written by @regina911 - August 8th 2019
Verified Purchase
You will be pleased
My new Emjoi works great, much better than I thought it would. Wonderful product.
Written by @donadreams - November 19th 2019
Verified Purchase
Does a good job so we ordered another one for our daughter.
Written by @joannsaunders - September 6th 2019