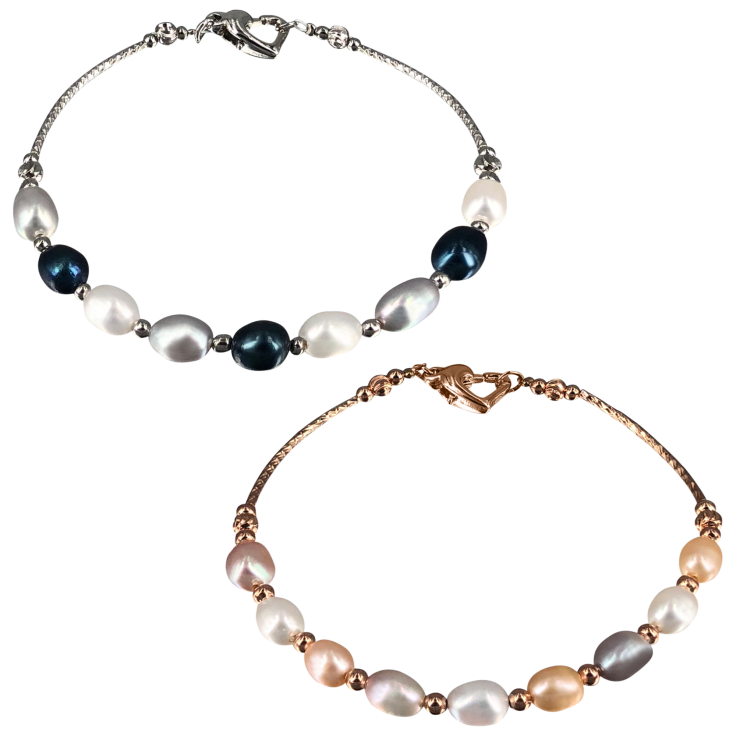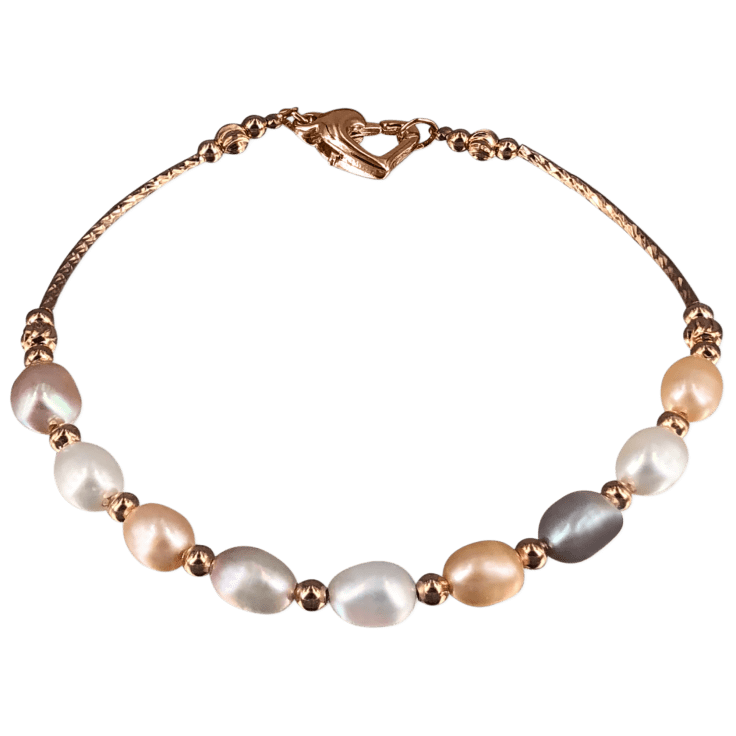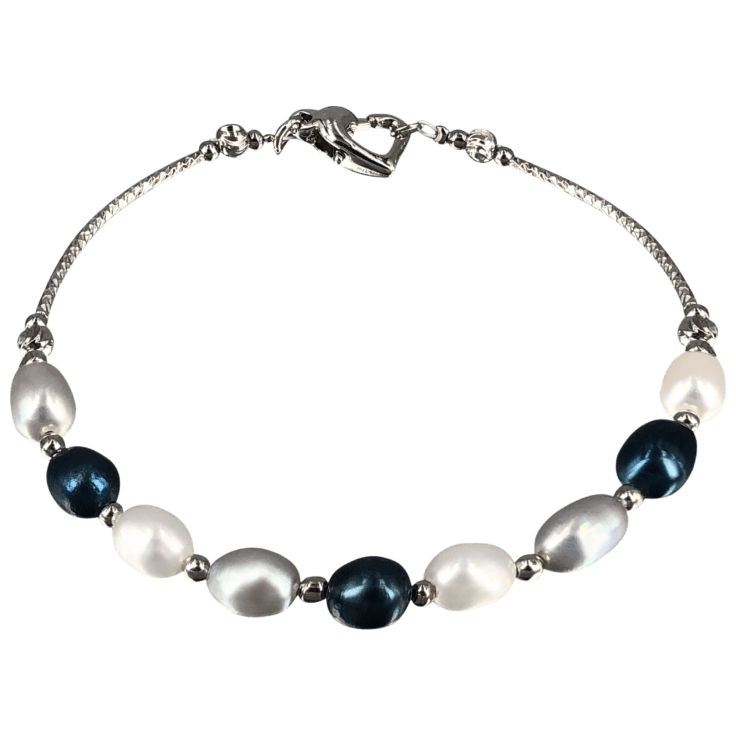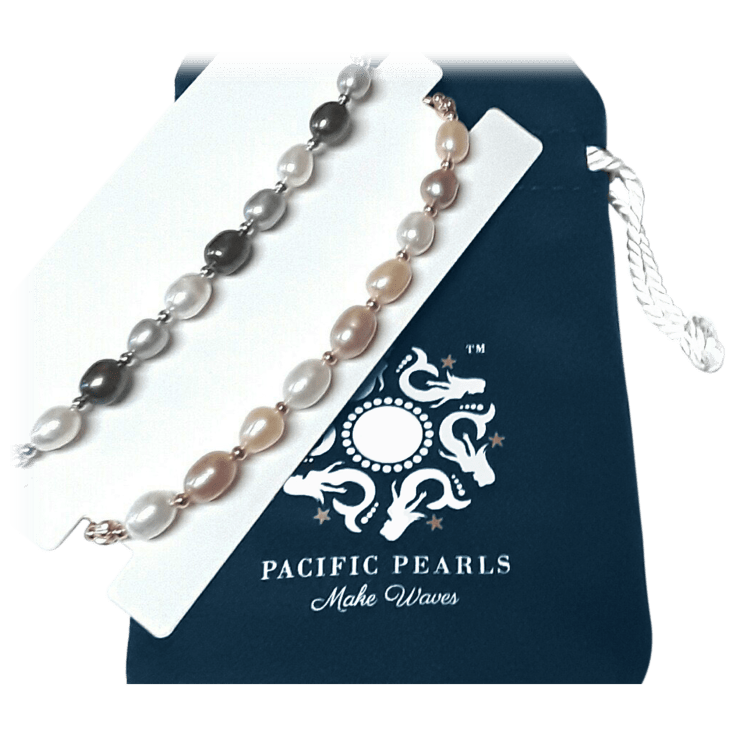 Pacific Pearls SULU SEA COLLECTION Centre Court Pearl Tennis Bracelet Gift Set
Features
Certified Valuation: $600
Pearl Colors: White, Silver-Gray, & Black | White, Lavender, & Peach
Pearl Size: 7-8mm
Grade: Premium Quality AA+
Luster: Excellent
Nacre: Very Thick
Surface: Excellent
Pearl Shape: Drop
Matching: Very Good
Number of Pearls Per Bracelet: 9
Species: Freshwater
Design: Classic, Elegant, Timeless
Occasion: Weekend, Business, Evening,
Rarity: Popular & Exclusive
Setting & Clasp: 18K White Gold Filled & 18K Rose Gold Filled Setting
Bracelet Length: 7.5 Inches"
What's Included?
1x Freshwater Pearls in 18K White and Rose Gold-Filled Setting
1x Bracelet card
1x Storage pouch
1x Certificate of Authenticity
1x Pearl care card
1x Microfiber polishing cloth
Warranty
Available States
AL, AZ, AR, CA, CO, CT, DE, DC, FL, GA, ID, IL, IN, IA, KS, KY, LA, ME, MD, MA, MI, MN, MS, MO, MT, NE, NV, NH, NJ, NM, NY, NC, ND, OH, OK, OR, PA, RI, SC, SD, TN, TX, UT, VT, VA, WA, WV, WI, WY
Reviews
Verified Purchase
Beautiful gift.
Both my mother in law and my fathers girlfriend loved their Christmas gift. I even got a coupon for my next order
Written by @evansronni1113 - January 13th 2022
Verified Purchase
Stunning
Both bracelets are stunning in person

Written by @ANTIQUE - June 14th 2021
Verified Purchase
Beautiful
Written by @dorastow - November 5th 2021
Verified Purchase
Dainty beautiful just right for my grand daughter.
Written by @inabpatterson - October 2nd 2021
Verified Purchase
Pearl bracelets
They are just ok for something that has a 600 value looks cheap but get it was 20 bucks
Written by @SAGE3933 - October 2nd 2021