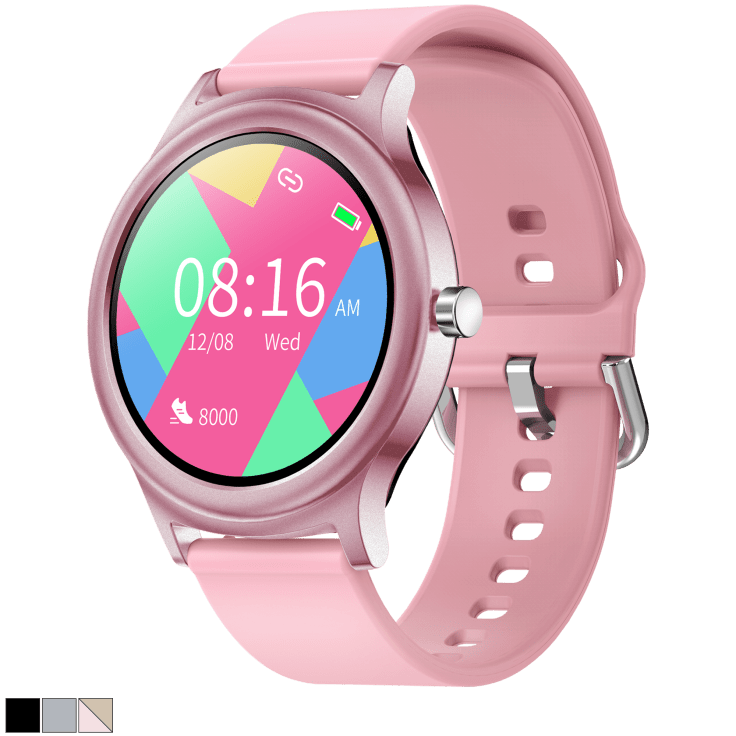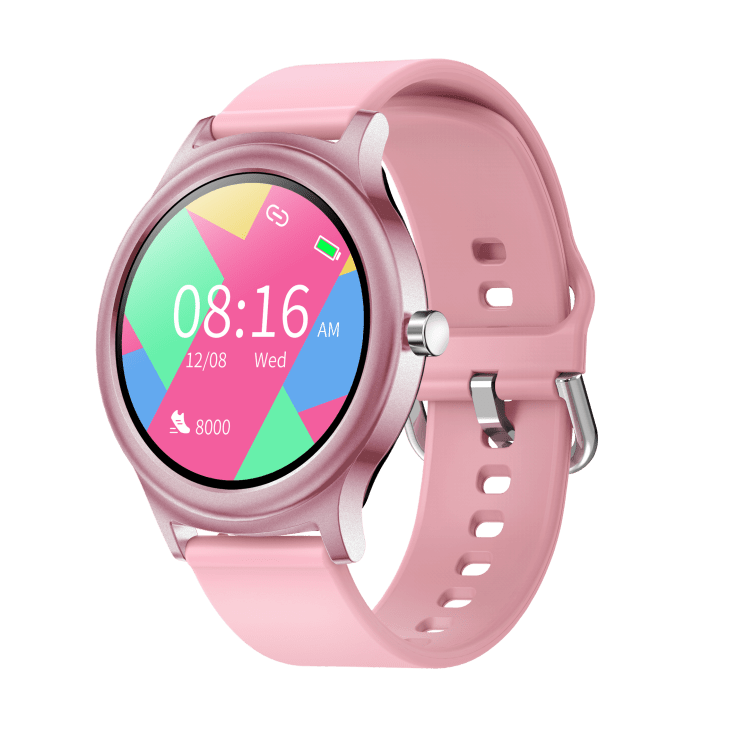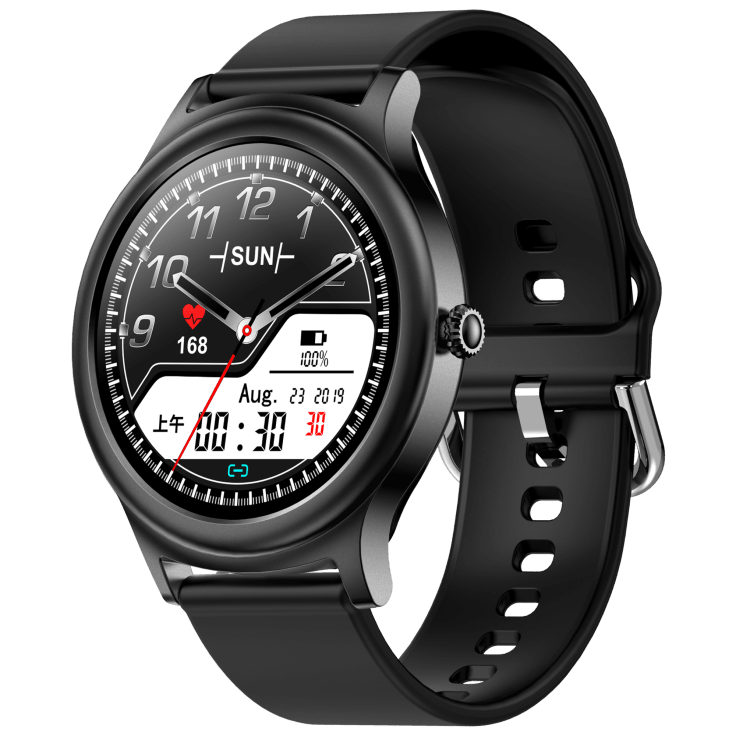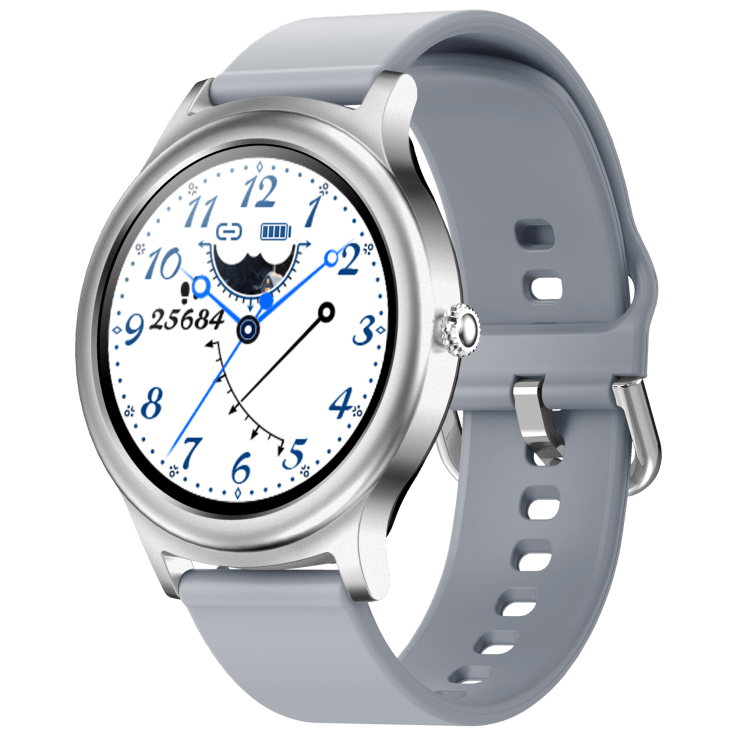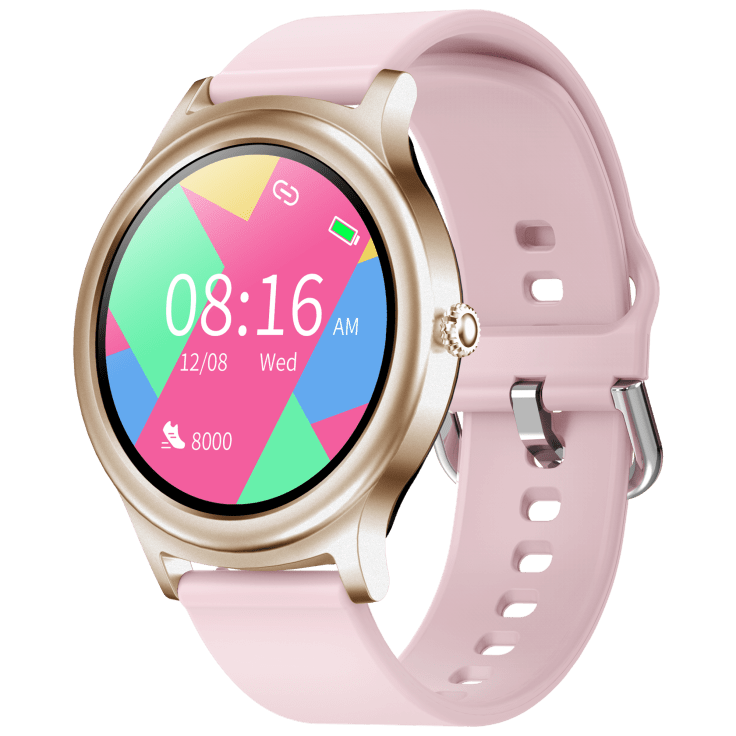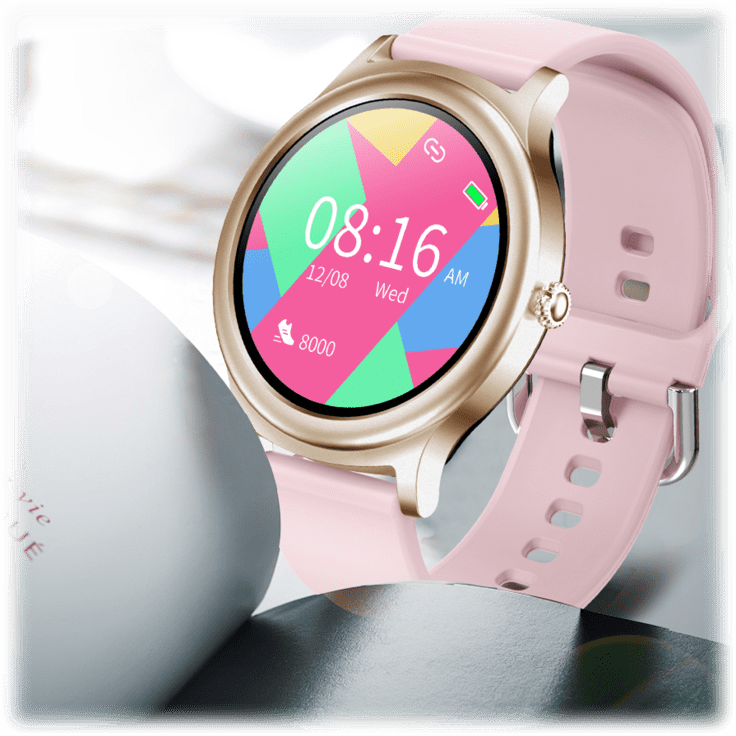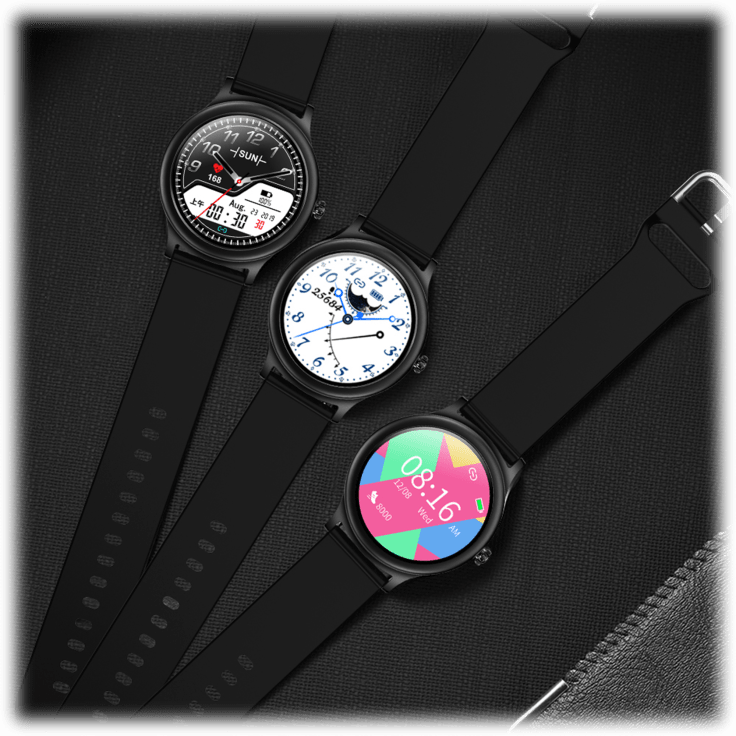 3P Experts TouchTime Round Watch
Introducing TouchTime Round, the new generation smartwatch with all the features you love and need.
Features
Available Colors: Black, Pink, Rose Gold, Gray-Silver
Ultra-thin Design: Equipped with a metal frame of 0.36" thickness and convex design
Comfortable: Lightweight, soft, silicone band making it durable and comfortable to wear
Smooth, fast touch response: 1.3" 240 x 240 full touch round colorful TFT LCD screen
Numerous Watch Face Options: Choose from a selection of different watch faces to reflect your personal style
Heart Rate/Sleep Monitor: Monitors your heart rate and records your sleep status to optimize your routine and track health trends
All-day Activity Tracking: Record data from your daily activities such as steps, calories burned, walking mileage, activity duration
9 Sports: Record data from 9 different sport activities
Find Device: Locate your watch or your phone via the other device
Sedentary Reminder: Set a reminder to get up and move
Alarm: Wake or reminder alarms can be scheduled
Shutter/Music Controller: Remote control the shutter on your camera and the playback on your phone's music/audio apps
Call/Message Notification: Get notifications for phone calls, calendar appointments, email, and many communication apps
Long Battery Life: 180mAh, Normal use: 5-7 days; Stand-by use: 25 days
IP67 Waterproof: Totally protected against dust; protected for up to 1m of immersion for up to 30 minutes, including splashing from a shower or an accidental (and brief) dunking
System Requirement: Android 4.4 and above, IOS 9.0 and above
App: F fit
NOTE: This watch does NOT replace any medical device and is not advertised as such. Official medical equipment used by trained personnel should be used in the process of diagnosis and treatment. Please consult a physician with any blood pressure issues and confirm readings with a certified medical device.
What's Included?
1x 3P Experts TouchTime Round Watch
Warranty
Available States
AL, AZ, AR, CA, CO, CT, DE, DC, FL, GA, ID, IL, IN, IA, KS, KY, LA, ME, MD, MA, MI, MN, MS, MO, MT, NE, NV, NH, NJ, NM, NY, NC, ND, OH, OK, OR, PA, RI, SC, SD, TN, TX, UT, VT, VA, WA, WV, WI, WY
Reviews
Verified Purchase
Amazing!!!
Who knew it would offer so many amazing features!
Thank you morning save!
Written by @MSLew - October 20th 2021
Verified Purchase
Quality and price
Love the look of my watch, very user friendly! Shipping was fast!
Written by @yellowstonefan - March 13th 2022
Verified Purchase
Excellent Product
Written by @6318303866 - October 18th 2021
Verified Purchase
I love my watch thank you
Written by @dorilowees - October 20th 2021
Verified Purchase
great price for this watch
Written by @TerryFitzie - December 2nd 2021
Verified Purchase
Hard to get all functions
Can't figure out how to use blood pressure monitoring
Written by @missyxena - October 24th 2021
Verified Purchase
Hard to connect
I vv tried everything to connect this watch and nothing is working, disappointed fully
Written by @Mrslipford - January 19th 2022
Verified Purchase
Do not waste your money on this trash.
I would rate a ZERO STAR if you had one. This watch looks nothing like the picture. Very cheap and toy like and it is not compatible with Samsung phones. At least not mine and I am disappointed that I paid $39.99 plus $8.99 for shipping and $2.99 for tax.
Written by @rosettamerritt - September 30th 2021
Verified Purchase
Non-usable
I've tried to sync this watch. It won't. Therefore, I can't adjust the time settings. I'd like a refund. I can't take a pic of this situation and the watch is not physically broken.
Written by @Yeahricky - March 16th 2022
Verified Purchase
The silicone band.
I was excited to get the watch. When I went to go put the watch on, I noticed that instead of the band getting tucked at the top of the watch you had to tuck it under the band. Silicone rubbing up against skin and trying to adjust the band is impossible unless you have the time and the patients. Trying to pull the band to adjust it is difficult. I chipped a no chip nail polish. Trying to pull the band to get the watch off my wrist I broke the same nail.
How can I have 59 steps when I just woke up and took the watch off my nightstand to put it on my wrist? I didn't even put it on yet. The way that they hyped this product up is nothing but a lie. The face is too big for a female's wrist it literally covers the whole wrist from the wrist bone to the other side.
If I could return it, I would and get my money back. Unless I sell it on an auction website, I'm stuck with it. Maybe in the description they should say it's tucked in and not outside of the band and it's hard to put on and take off. And maybe they should have a picture of a woman's wrist with the watch on.
This is poorly designed. I would not recommend anyone getting this silicone nail polish chipper/breaker, time taker, patients grabbing watch.
Written by @Kelly0413 - November 3rd 2021
Verified Purchase
Disappointed 😞 waste of money
Requires download of poorly designed app from China that you install on your phone. This app wants way too many permissions; camera, microphone, contacts, location, just to register! Then a user syncs the app to the watch via Bluetooth and drops continuously.
Junk, do not buy!!! No returns, no RMA, no money back bc of buyers remorse.
Written by @StoneCrabSteve - October 21st 2021