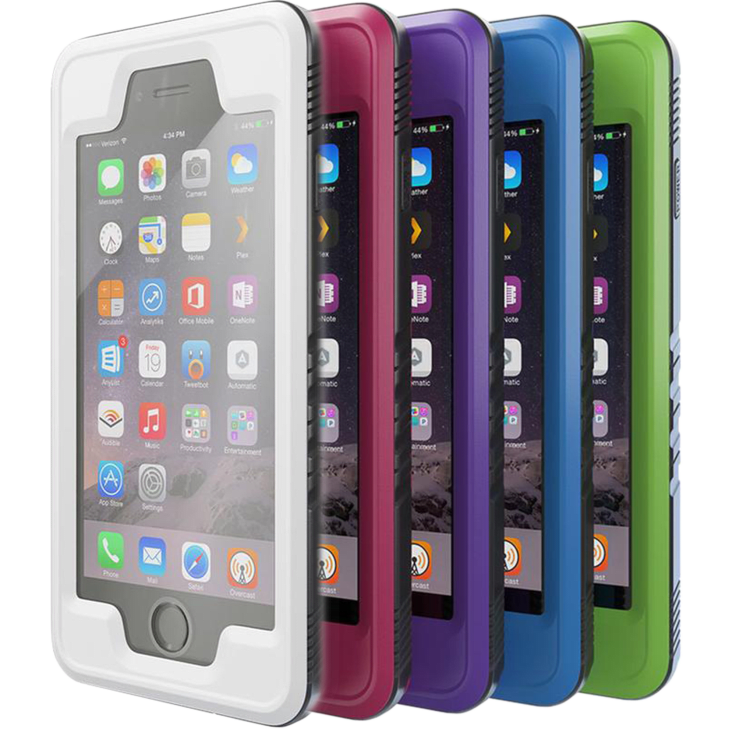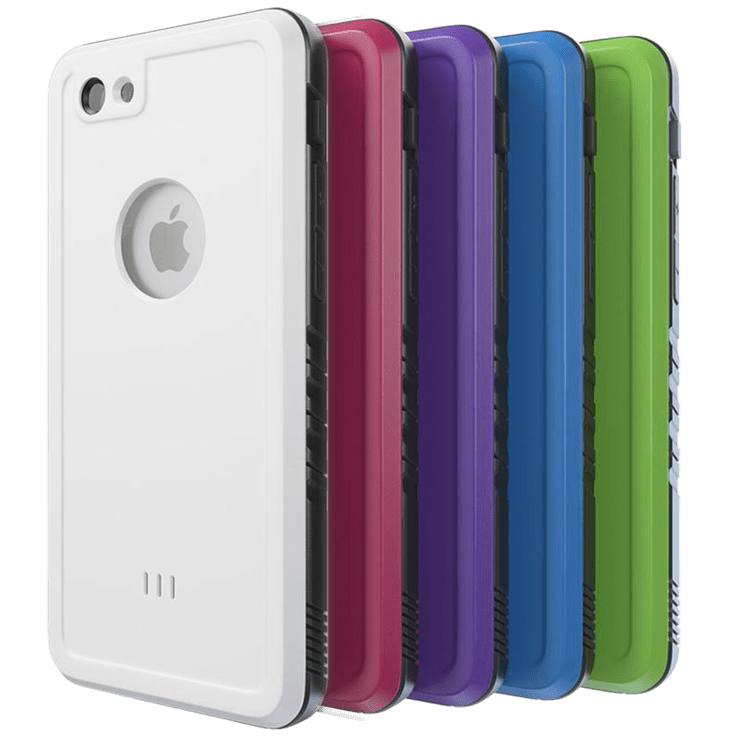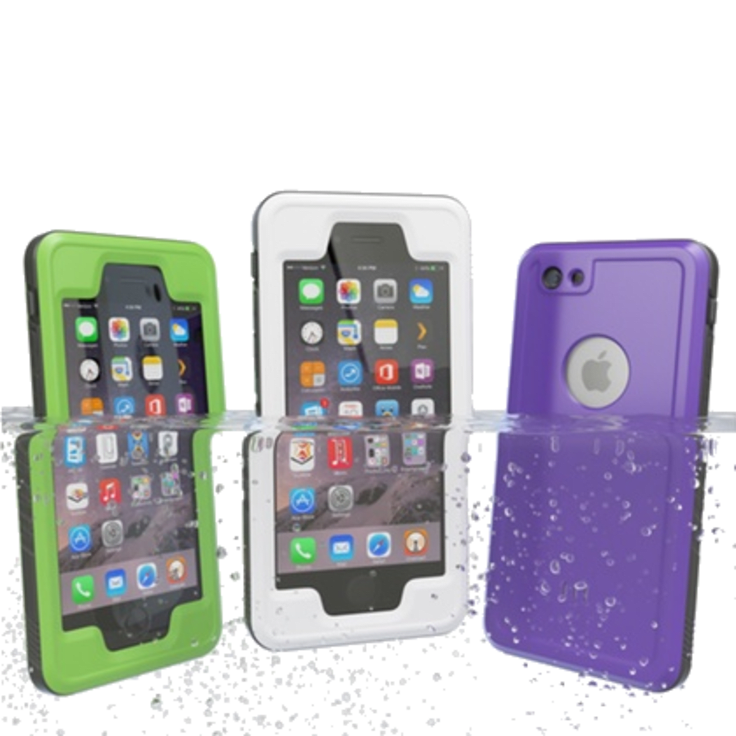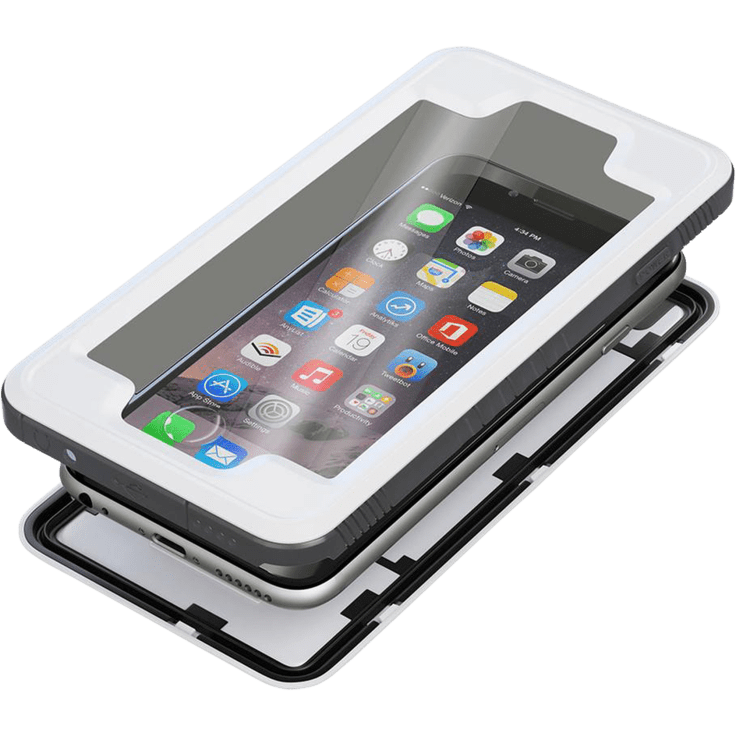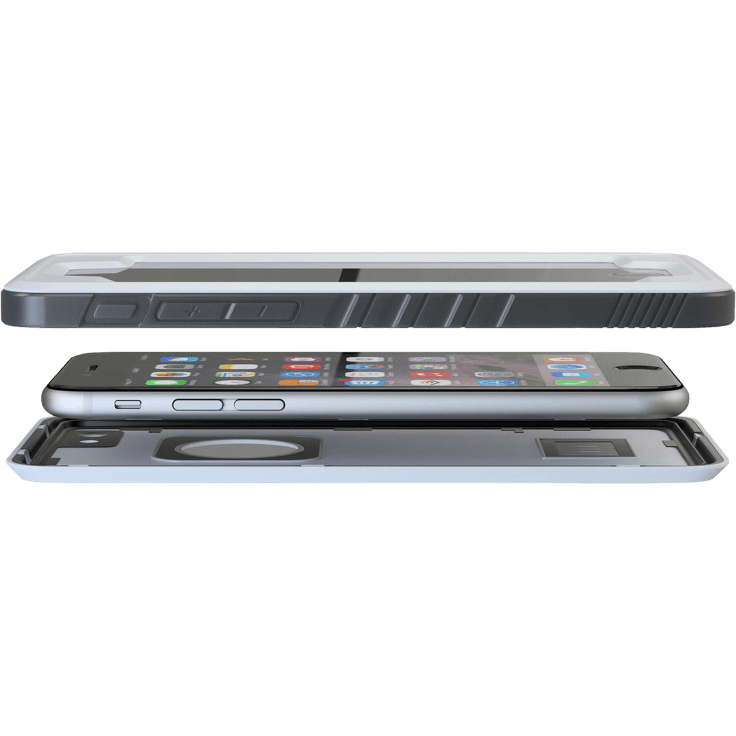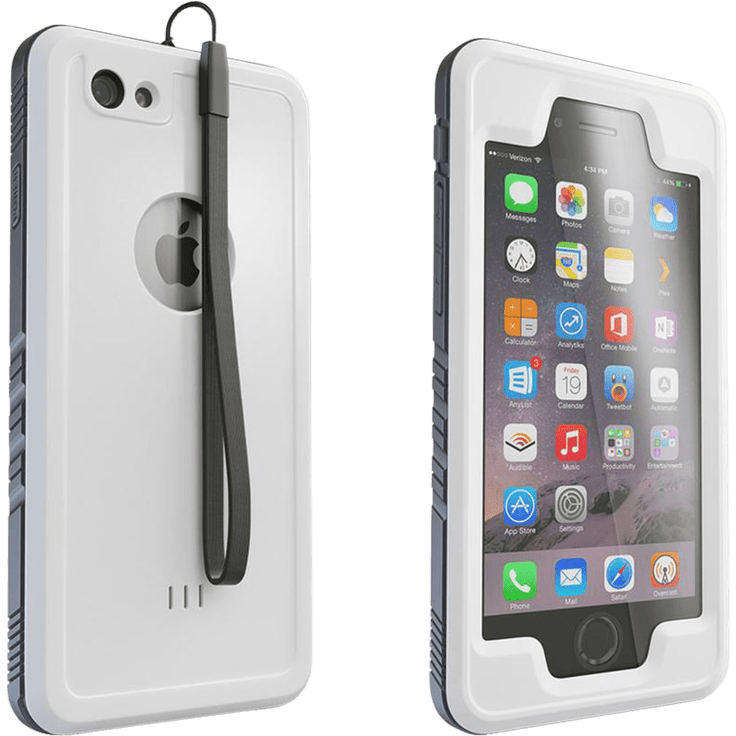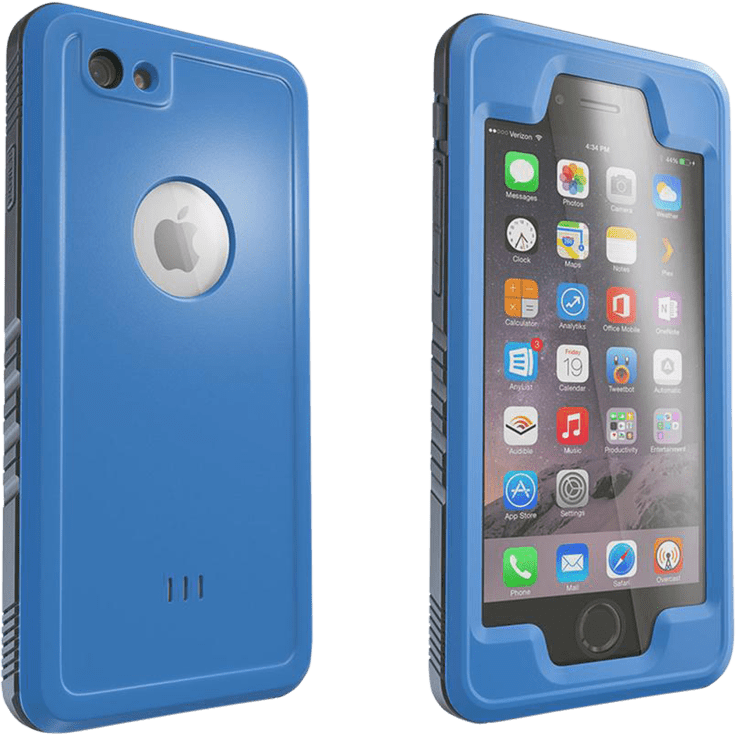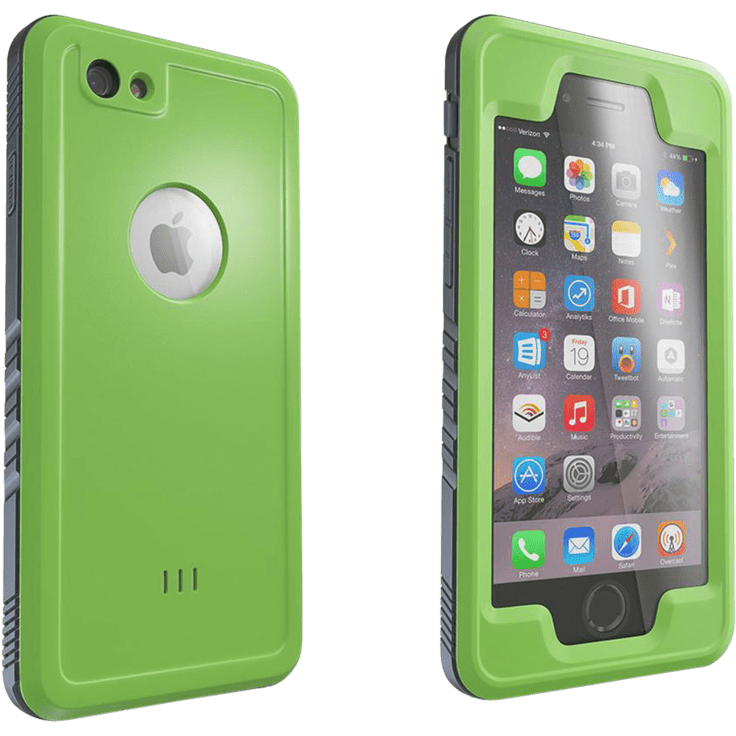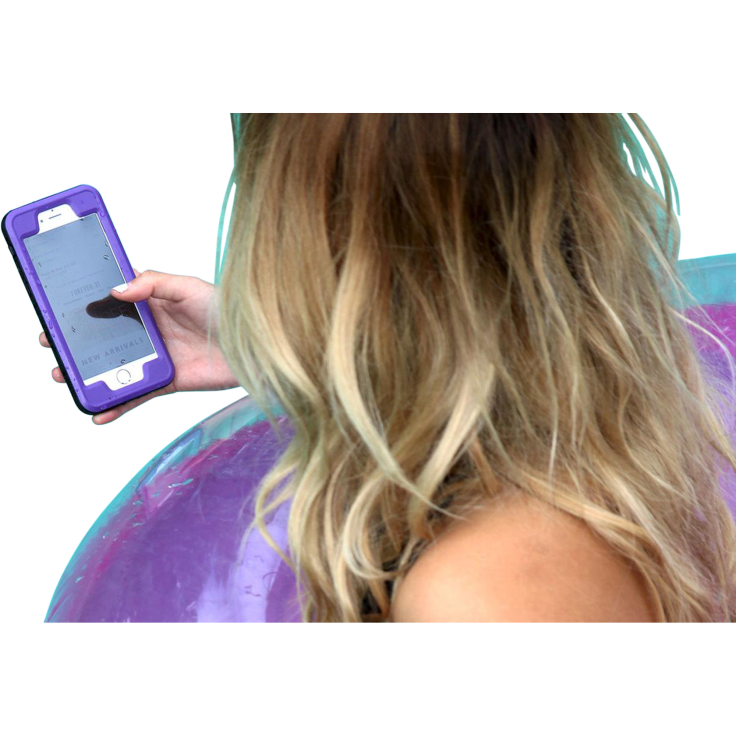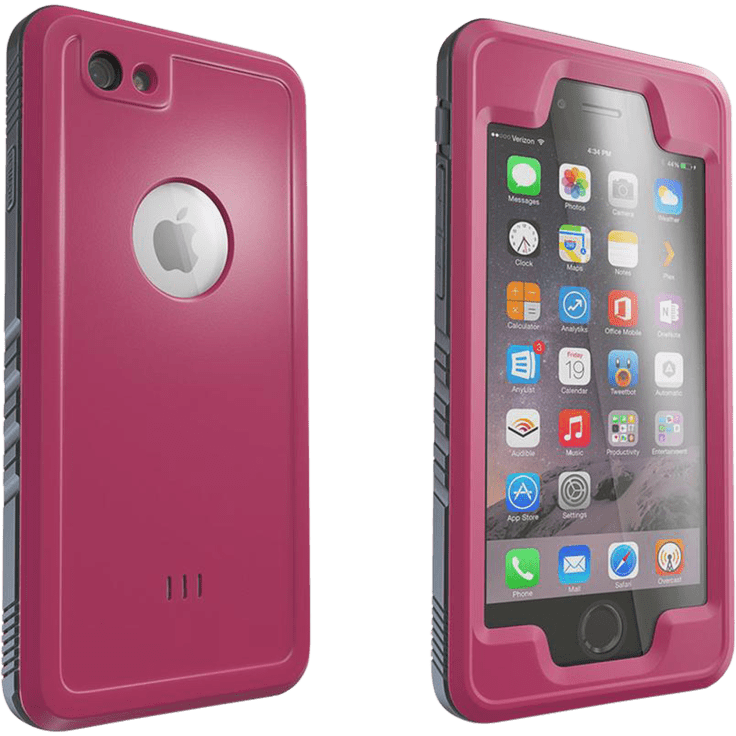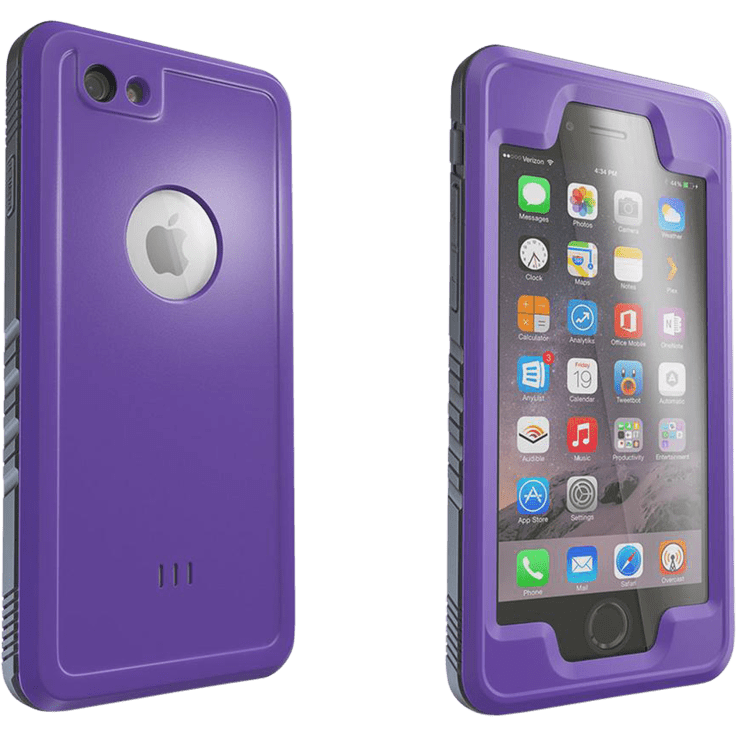 TAMO ForeverProof Waterproof Case for iPhone 6 / 6+
Features
Maximum Protection Against Weather and Impact
Maximum Protection for Maximum Productivity You live life on your phone: emails, phone calls, texts, news, directions, weather, traffic, and a whole lot more. You need maximum protection from everything life throws at you and your phone. Keep your phone safe with the Forever Proof Water Phone case.
Complete Usability
A phone case should provide no-excuses protection. With our Forever Proof Water Phone Case you won't have muffled sound during music playback, and you don't sacrifice clarity for video playback. You still have the same access to all your ports and buttons, and you can even use your phone's fingerprint recognition! No signal interference, no functionality issues, you'll feel no difference other than peace of mind at having maximum protection.
Don't Lose Your Memories
The Forever Proof Water Phone Case is precision-engineered with our exclusive PermaSeal technology to make sure your phone and its electronics stay clean and dry even underwater. Keep your old memories safe and make new ones when swimming or snorkeling. Stay in touch when walking or and biking in the rain, leave your phone out in your backyard or on your balcony, wherever you are, the Forever Proof Water Phone Case gives your phone anywhere, anytime protection. Available in 6 beautiful colors, assembles in a snap. Your phone is built around your life, so your case should be comfortably fit around your phone.
Warranty
Reviews
Verified Purchase
Watch that silent switch on the left side of your phone.
I loved how it went on, but was baffled as to why it would no longer ring. I checked my sounds in settings and had the sound all the way up, but it wouldn't ring. Be careful when you insert your phone. It automatically pushes the silent button.
Written by @rfritzinger - June 19th 2019
Verified Purchase
Awesome
Written by @twwtkf - July 14th 2020
Verified Purchase
Great, excellent.I love it
Written by @kessarra - May 29th 2020
Verified Purchase
Great customer service!!!
Written by @memocha - July 20th 2020
Verified Purchase
Does not line up exactly with the IPhone 6
I cannot charge my phone up with the case on the IPhone 6 the hole to input the charger is too small. I have to remove the case to charge it. This is a little sad!
Written by @Dlavet - April 23rd 2020
Verified Purchase
Unable to charge my phone with the case on, the port on the case is too small for the charging cord. It is very inconvenient to take the case off every time my phone needs charged.
Written by @tregedanz - May 30th 2020
Verified Purchase
Doesn't allow the charger cord to fit inside my iPhone 6 for charging. I'm really disappointed
.
Written by @abj1946 - August 1st 2020
Verified Purchase
Phone case
Phone case is the correct size. It has some downfalls definitely. You have no way of pushing ringer off or on by the side of phone.
It is very hard to open to put phone in case. The phone made it hard to use FaceTime and audio calls. It crackles when trying to speak. WiFi had hard time staying connected. I also couldn't charge my phone. The cable couldn't fit in.
Besides, all of that. It will protect your phone! I couldn't get my phone in in or out of case.
Written by @dadelitlegl - September 18th 2019
Verified Purchase
Wrong product
Wrong product I ordered for an iPhone 6 smaller 4 1/2 inch screen not a 6+ which is what you sent me And took almost 3 weeks
Written by @guyjones - August 6th 2020
Verified Purchase
covers the camera lens
The back portion covers 3/4 of the camera lens of the iPhone 6.
Written by @rpnritt - February 9th 2020
Verified Purchase
Ugh
The holes don't line up so you can't take a picture! $80 original price? $8 was too much!
Written by @mrscarr22 - August 13th 2019
Verified Purchase
Wrong Case
Description says iPhone 6, received wrong sized case
Written by @okiegirl13 - February 8th 2020