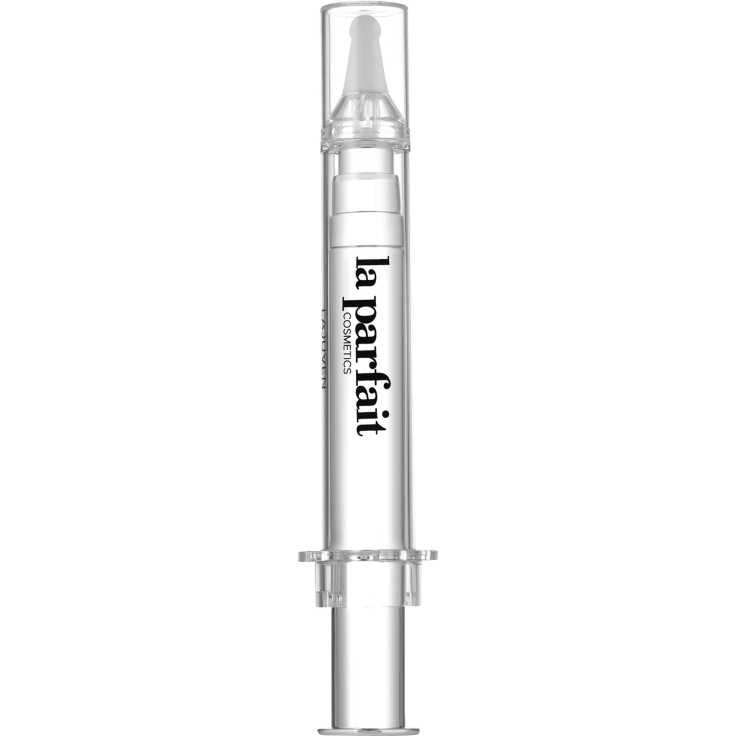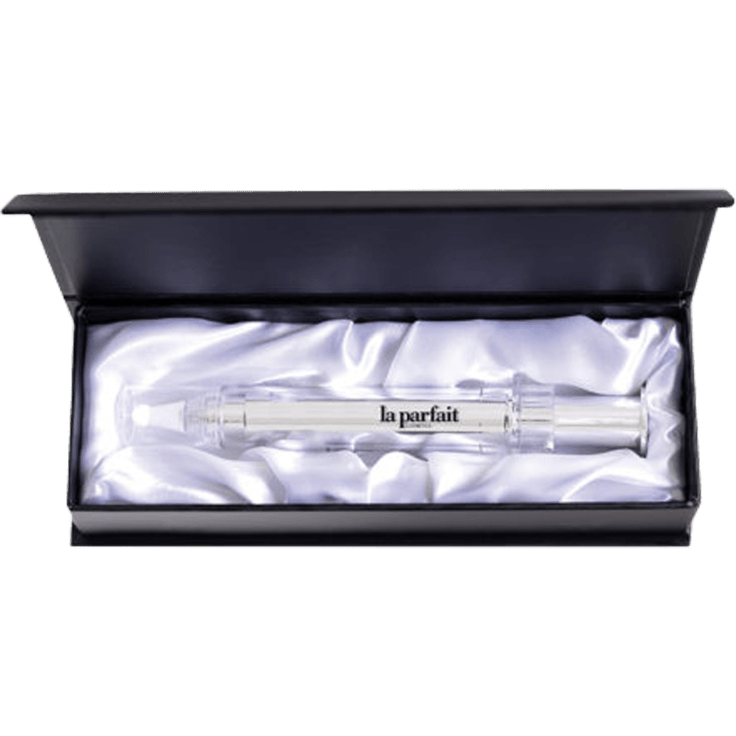 Lajuven (Instant Face Lift) by La Parfait Cosmetics
Features
Perfect for everyday use or special occasions, with equivalent, if not worthier effects as Botox for but without any invasive procedures or needles
Just apply and enjoy, witness the magic
This product lasts 8 hours excluding the use of invasive procedures or needles
Paraben-free. La parfait Lajuven Instant Face Lift "Plastic Surgery in a Syringe" is a remarkable skin solution that tightens droopy skin to noticeably lift as it smooths lines and wrinkles.
Leuven boosts, elevates, and hydrates skin in just a few minutes, creating a natural alternative to cosmetic surgery.
The combination of suitable ingredients, when applied daily, will result in a radiant and younger appearance.
This is an instant product, not a long term treatment
Perfect for reducing the depth of wrinkles around the eyes, making the skin appear smoother and more uniform.
Instantly tightens and lifts the skin.
It lasts up to 8 hours.
INGREDIENTS
purified water, sodium silicate, magnesium, aluminum silicate, iron oxide, phenoxyethanol, ethylhexylglycerin.
Included In The Box
1x Lajuven (Instant Face Lift) by La Parfait Cosmetics
Warranty
Available States
AL, AZ, AR, CA, CO, CT, DE, DC, FL, GA, ID, IL, IN, IA, KS, KY, LA, ME, MD, MA, MI, MN, MS, MO, MT, NE, NV, NH, NJ, NM, NY, NC, ND, OH, OK, OR, PA, RI, SC, SD, TN, TX, UT, VT, VA, WA, WV, WI, WY