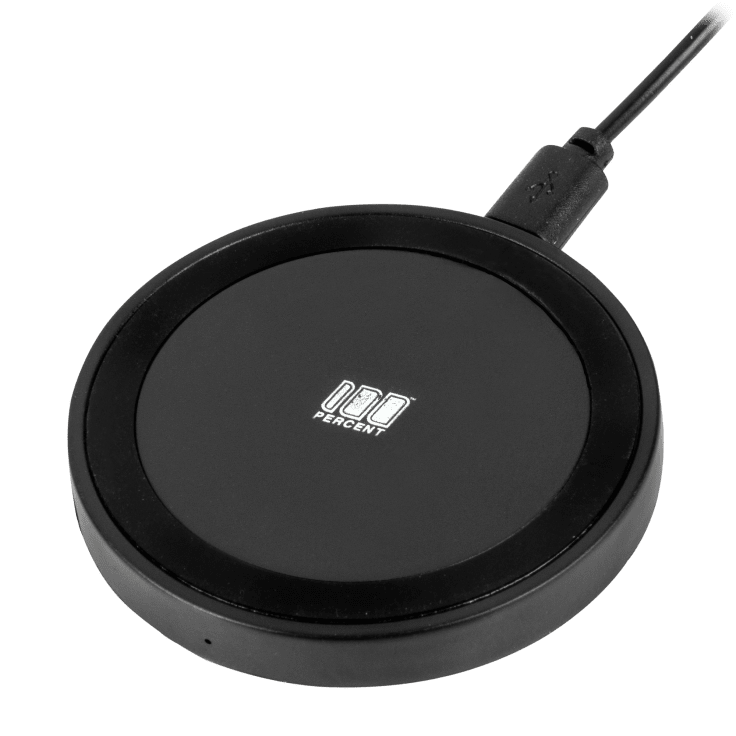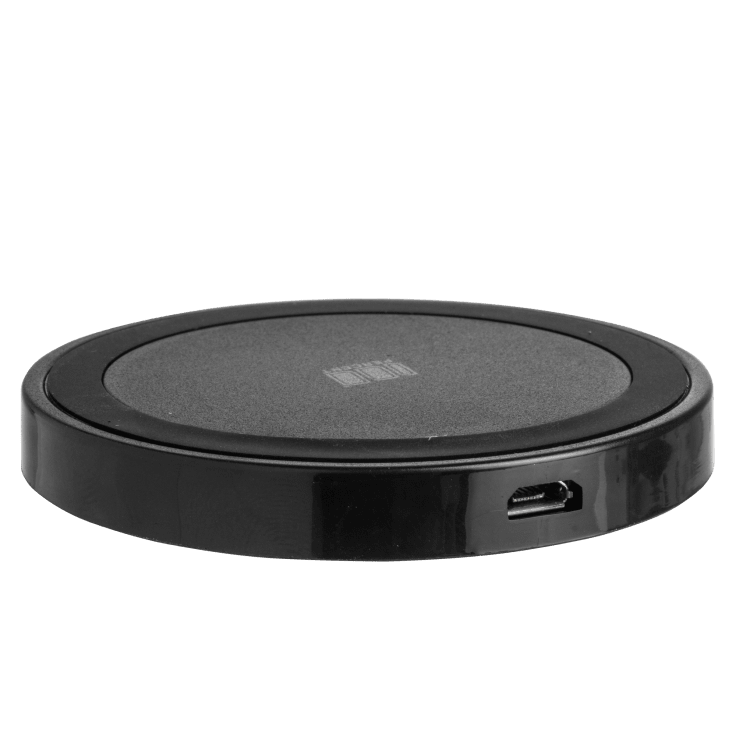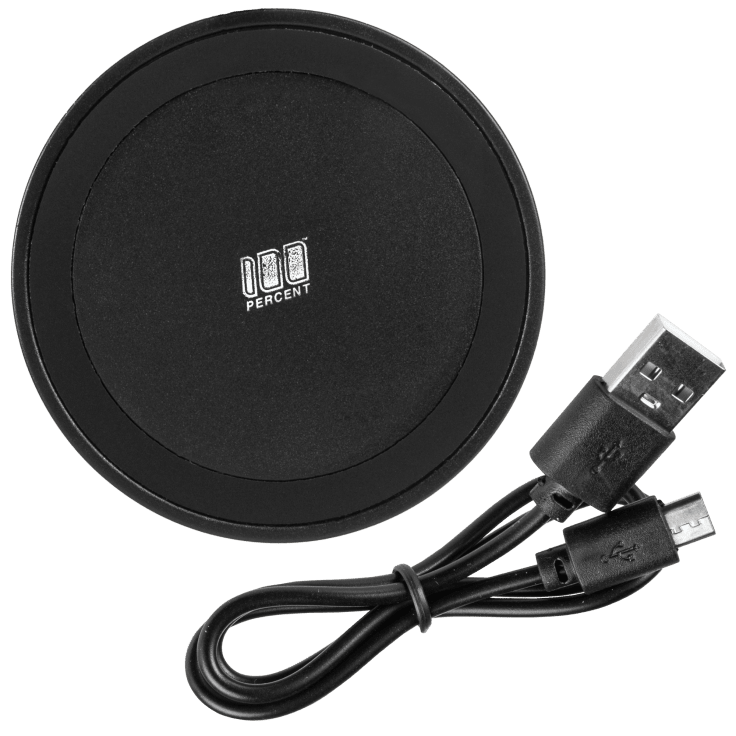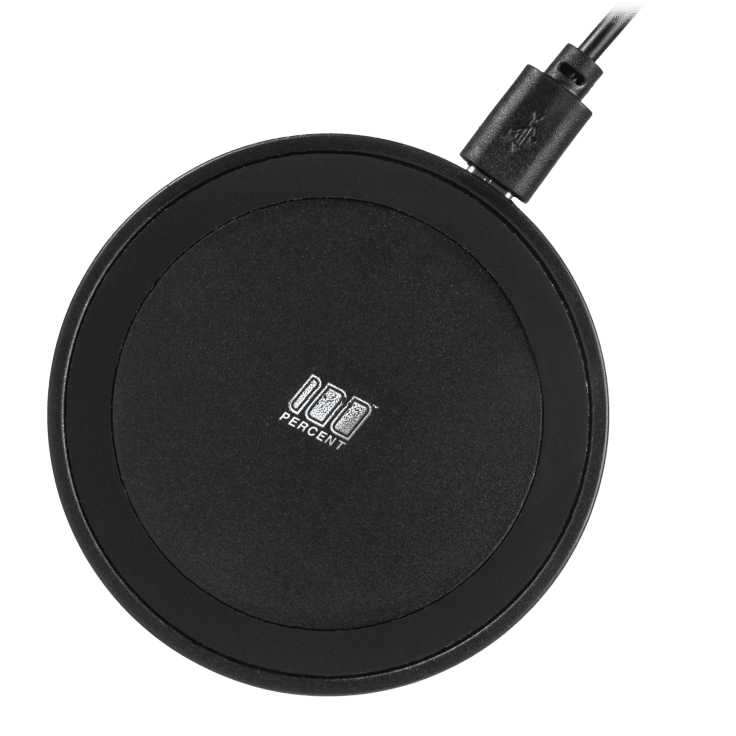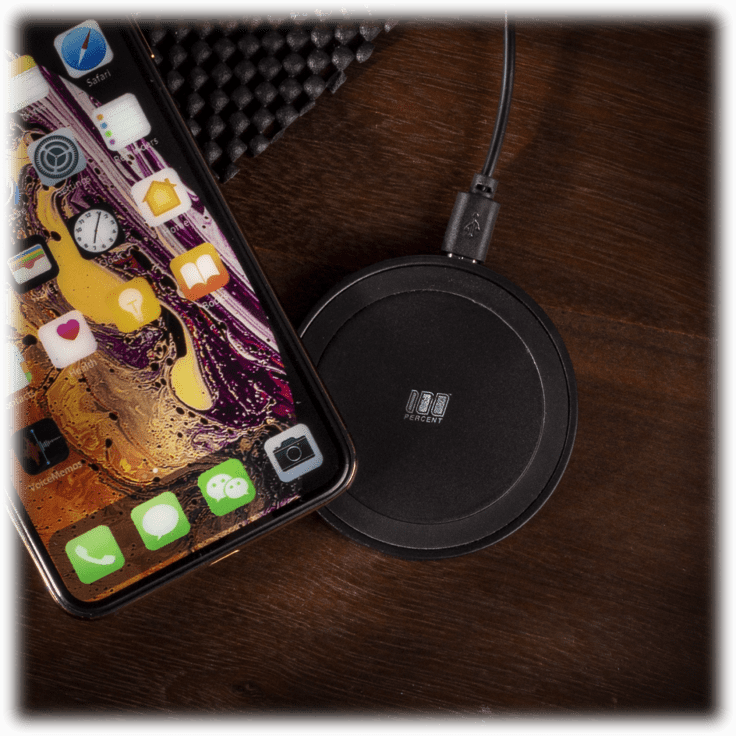 Rapid-Charge Wireless Power Station
Features
Works with any wireless charging compatible phone including Apple, Google, Samsung, and more
Simply rest your device on the power station and watch as the battery recharges
Rapid-charge technology allows you to charge your devices faster than conventional charging
Travel-friendly design is perfect for use at the airport or on the go
Specifications
Input: DC5V/1.5-2A
Output: DC5V/1A
Working Wattage: 5W
Charging Type: Wireless, one-to-one
Conversion Rate: >75%
Charging Distance: <=6MM
Size: 70*10.2MM
Weight: 33G
Charging Standard: QI of WPC
what's included?
Rapid-Charge Wireless Power Station

1x Charging pad
1x Charging cord
User manual
Warranty
Reviews
Verified Purchase
It's compact and easy to use and a priced right gift!
Written by @Rmaye - December 21st 2022
Verified Purchase
Broken
I tried connected it to the outlet left it on the lights never went on the red light supposed to be on to show me it's charging no matter where I put it it didn't want to turn on there's no switch or anything so apparently it's broken I'd like a replacement ASAP and you can send me a label to return this one return label thank you
Written by @deleon1949 - January 1st 2023
Verified Purchase
Don't work.
They don't work won't even light up when plugged in. Also they are much smaller than the appeared. Please send me a return label.
Written by @Pampam222 - February 14th 2023
Verified Purchase
Defeat
The plug in is dislocated so the usb is not lined up to charge
Written by @Lisamilliken - November 4th 2022
Verified Purchase
Garbage from China!
After a few months it failed to charge my phone.
Written by @RdgK44 - January 16th 2023
Verified Purchase
Junk
Does not work. Do not waste your money
Written by @slwilkins - November 26th 2022
Verified Purchase
Charger
It does not fit my I phone
Written by @phylliscarter - January 11th 2023
Verified Purchase
Shows blue as if charging but iphone still at same percentage 15 minutes later. Tried multiple times
Written by @MoSavin1 - February 13th 2023