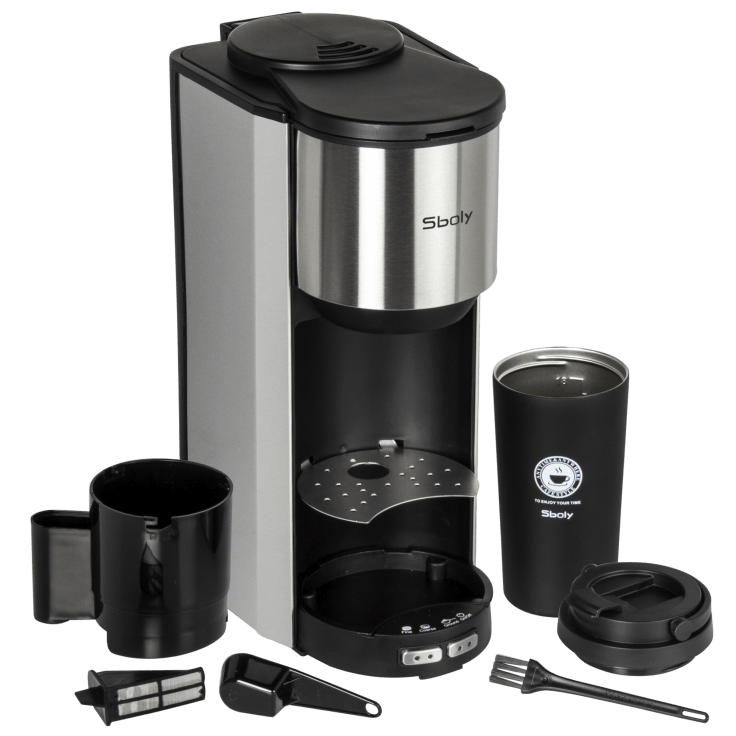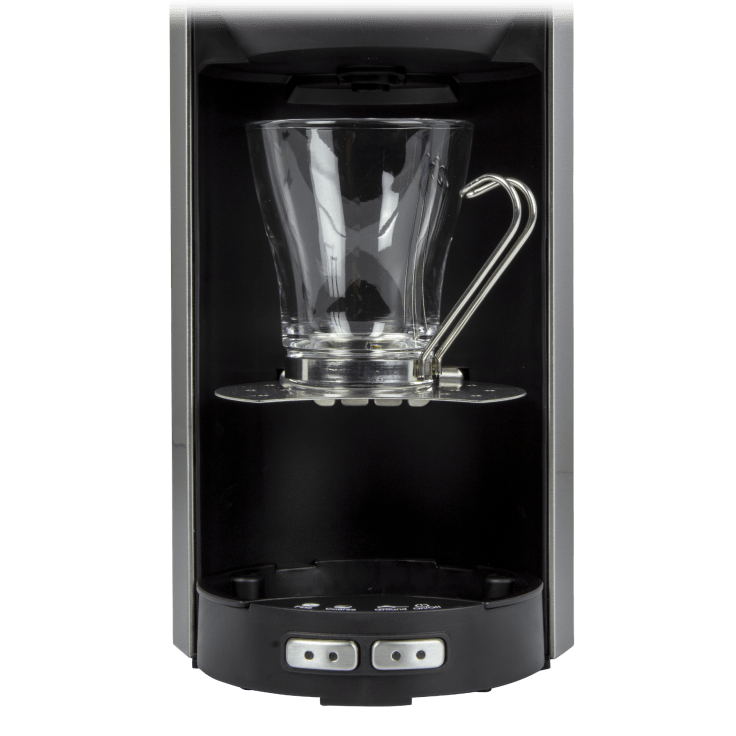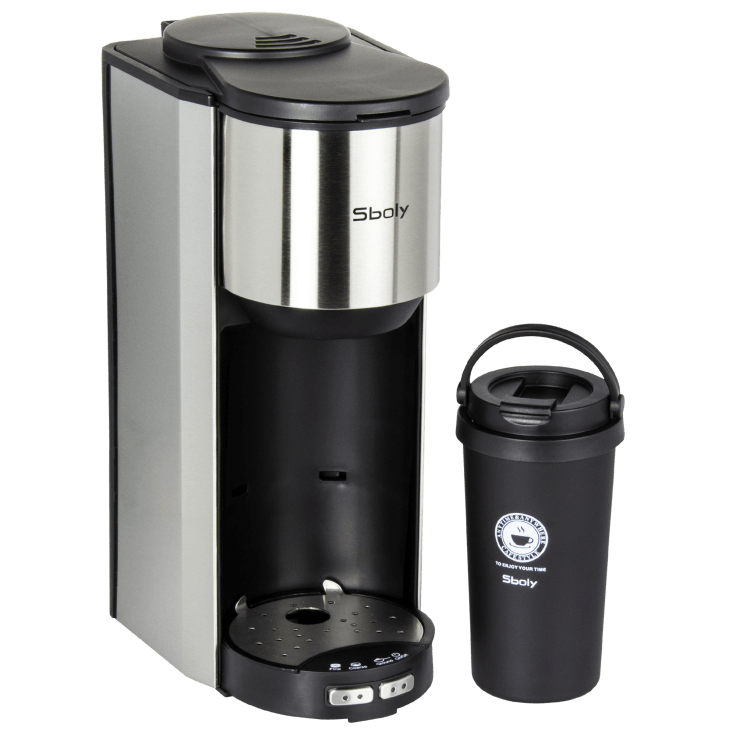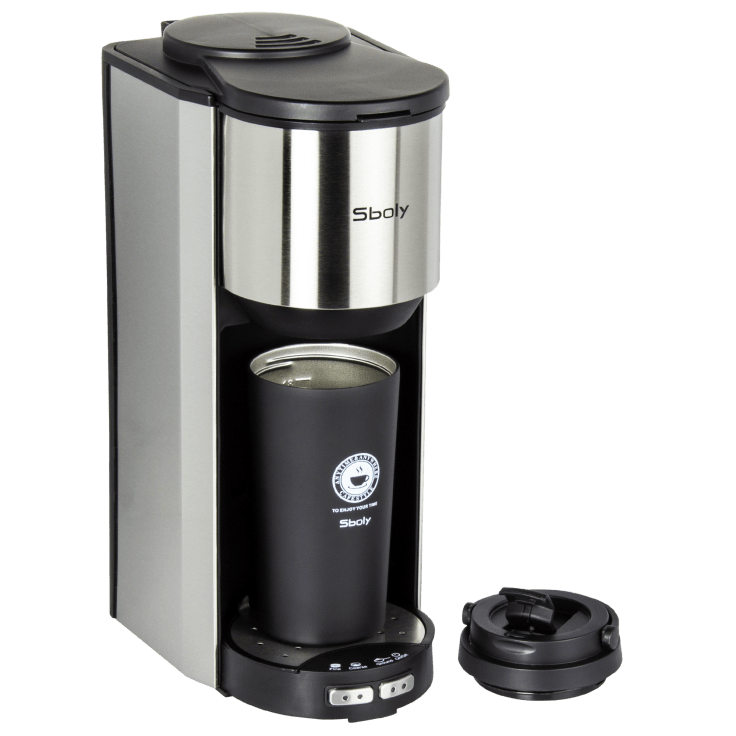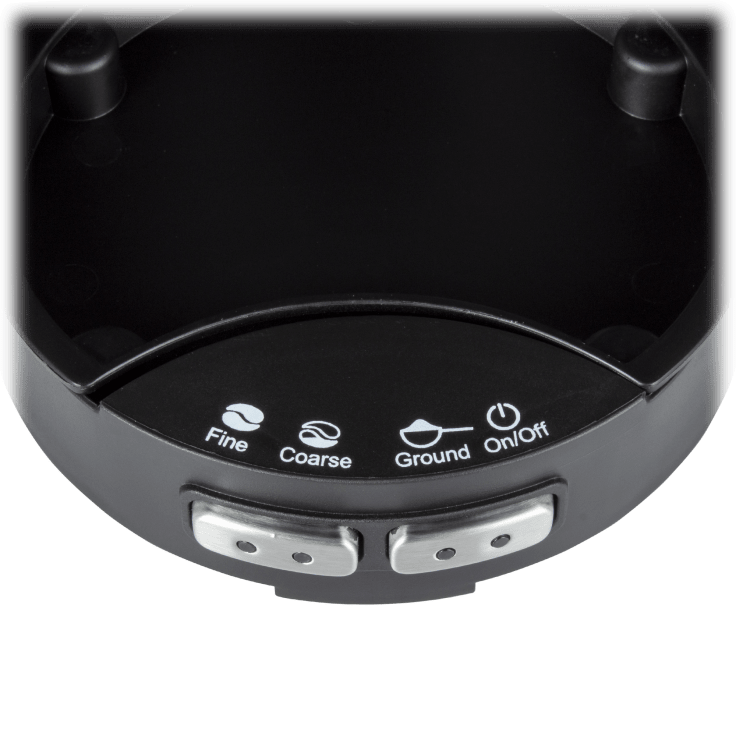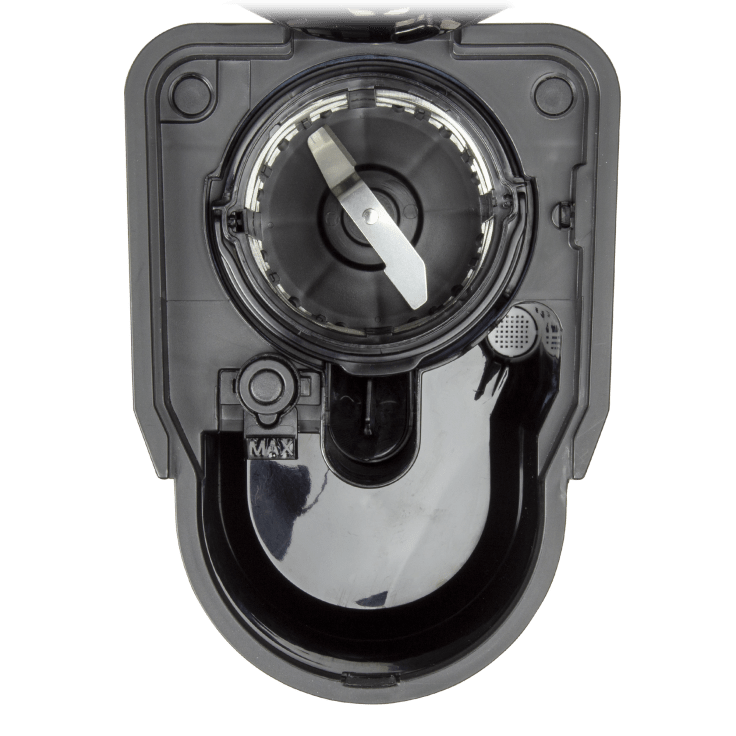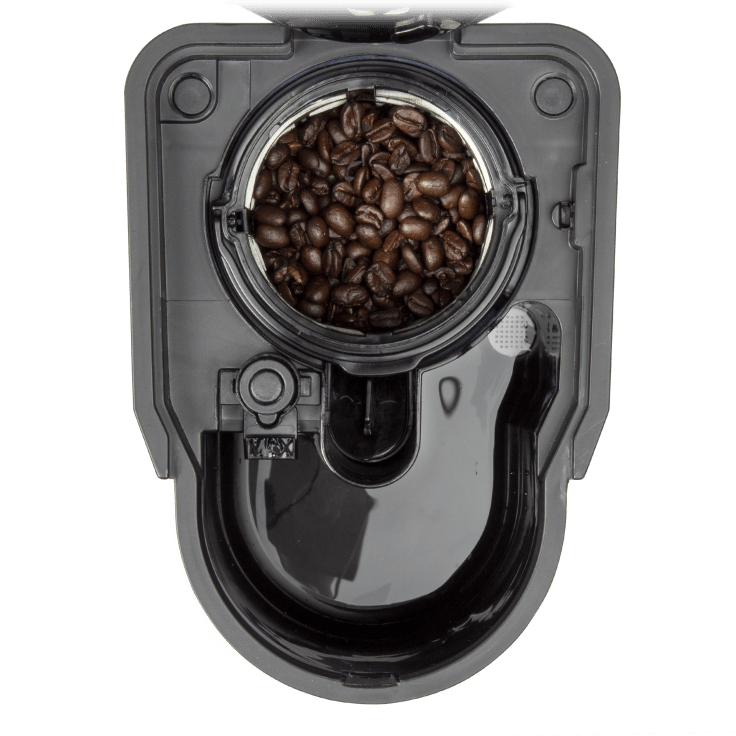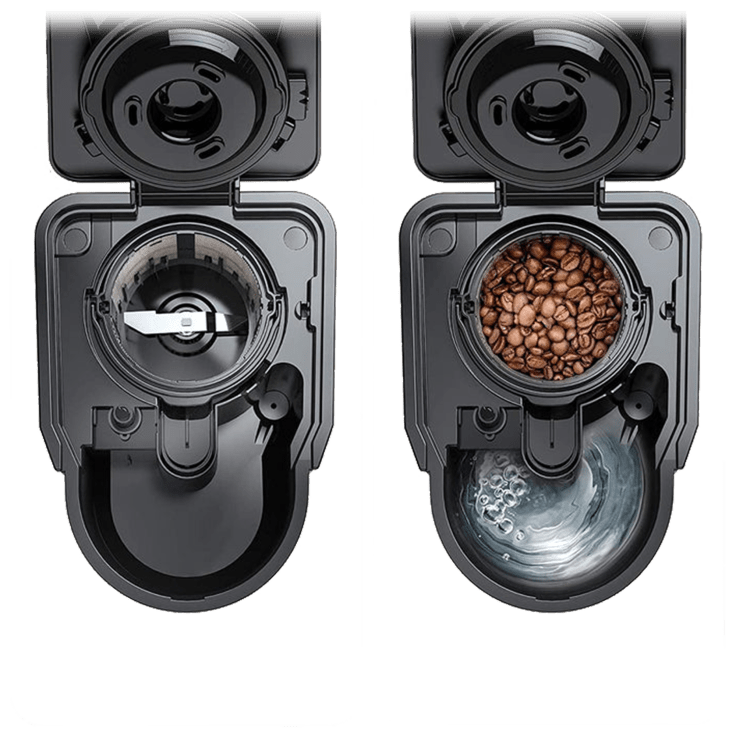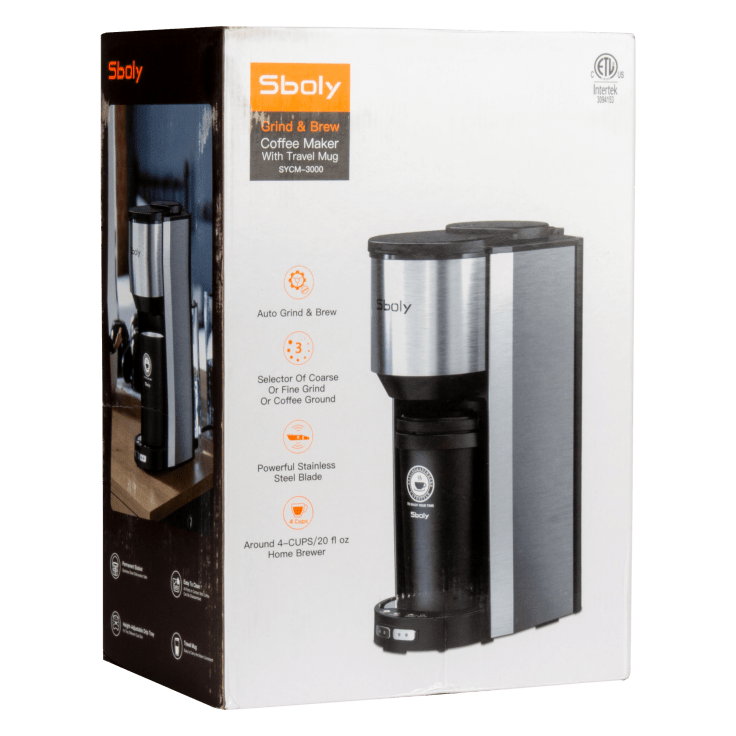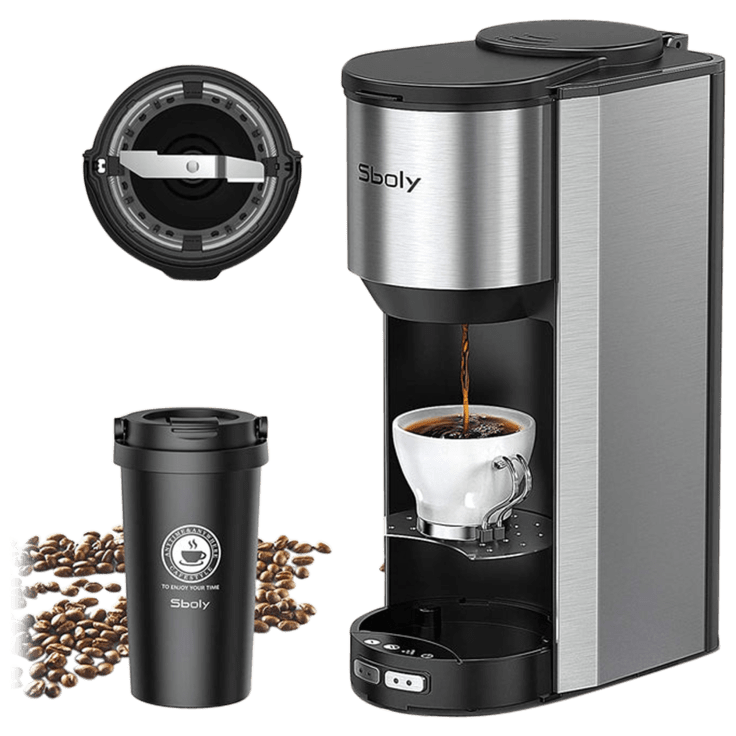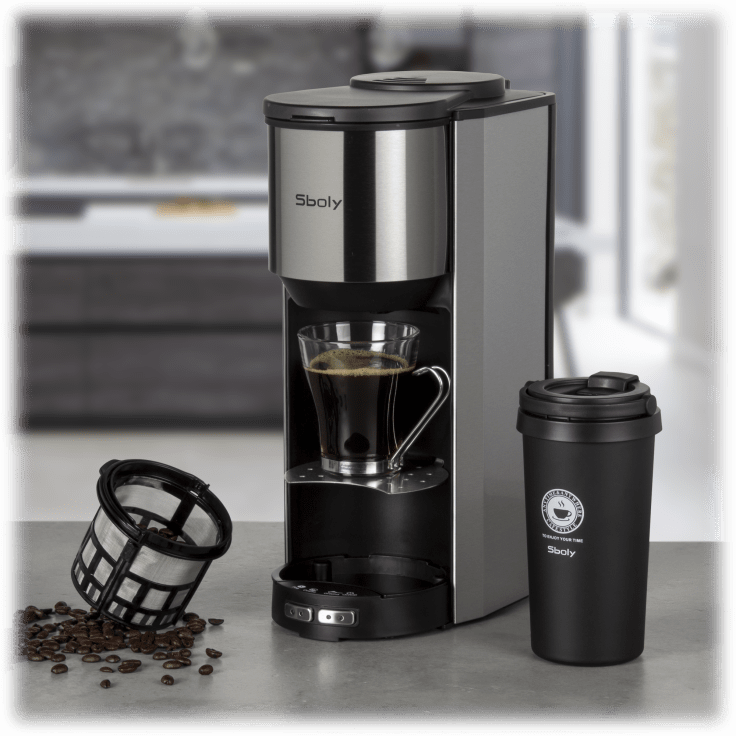 Sboly 3000 2-in-1 Grind and Brew Automatic Single Serve Coffee Maker & 16oz Mug
Features
Grind & Brew: Sboly's single-serve drip coffee maker with a built-in grinder. Instantly grinds whole coffee beans for the freshest cup of coffee. After grinding brewing automatically commences. Now you can wake up every morning to the freshest tasting coffee
Programmable With Dual Brewing Options: Whether you want to use whole coffee beans or pre-ground coffee, this innovative machine will allow you to do both! Use it to grind fresh coffee beans and enjoy absolutely every drop of their delicious flavor and aroma. Pre-ground coffee lovers can also enjoy their favorite pre-ground coffee with this machine anytime they like
Fine And Coarse Grinding Options: This coffee machine is equipped with fine and coarse grinding options for coffee grounds any way you like them
One-Touch Pausing: If you ever need to remove the coffee pot, halt the brewing prior to brewing completion, or halt grinding coffee beans, just use the one-touch pause function.
Level Adjustment: The removable drip tray has two adjustable levels to set the proper height to prevent coffee spillage, which can accommodate a container that is up to 7.2'' such as travel mugs or cup
What's Included?
1x Sboly 3000 2-in-1 Grind and Brew Automatic Single Serve Coffee Maker and 16oz Mug

1x Basket Lid
1x Travel Mug
1x Coffee Bean Basket
1x Filter Net
1x Basket Holder
Warranty
Reviews
Verified Purchase
Grab it
Works great I have bought 3 . 2 for me and one as a birthday gift the enjoyed the one I had.
Written by @23changoS - September 3rd 2022
Verified Purchase
great single serve if you like fresh ground coffee
Written by @alanbudinger - August 20th 2022
Verified Purchase
Written by @JimmyGuidry - July 16th 2022
Verified Purchase
Convenient
This coffee maker makes coffee fast! I like that you can use bagged coffee which is much cheaper than pods. Also, having a grinder in it saves clean-up and time. The travel cup is great! However, when the buzzer goes off to indicate that the coffee is finished, it continues to drain. When you think it's finished, it still drains some. It's good that it has a little reservoir under the cup area to catch the drips. It needs to be emptied afterward. I suggest that you put a regular cup under the spout after you remove the travel cup to catch the drips.
Written by @Moonmorning - July 21st 2022
Verified Purchase
Not done until it is done
The coffee maker signals it is done but you have to give it another 30 second or so for it to finish brewing after the finished beep. Other than that it starts fast and finishes hot.
Written by @Scott9604 - June 30th 2022
Verified Purchase
Nice product
Received on time, have not tried it yet. Hence not not sure of how the product will work or for how long.
Written by @SisimiB - August 19th 2022
Verified Purchase
Damage box very bent up..
My package came very bent up I am so upset this is a Christmas gift…I'm not please at this moment I order all the time thinking about delete myself. I'm a Very unpleased customer. WHY (5)five stars what happened with a zero, this order do not deserve one star at all…
Written by @CasandraMoon - August 20th 2022