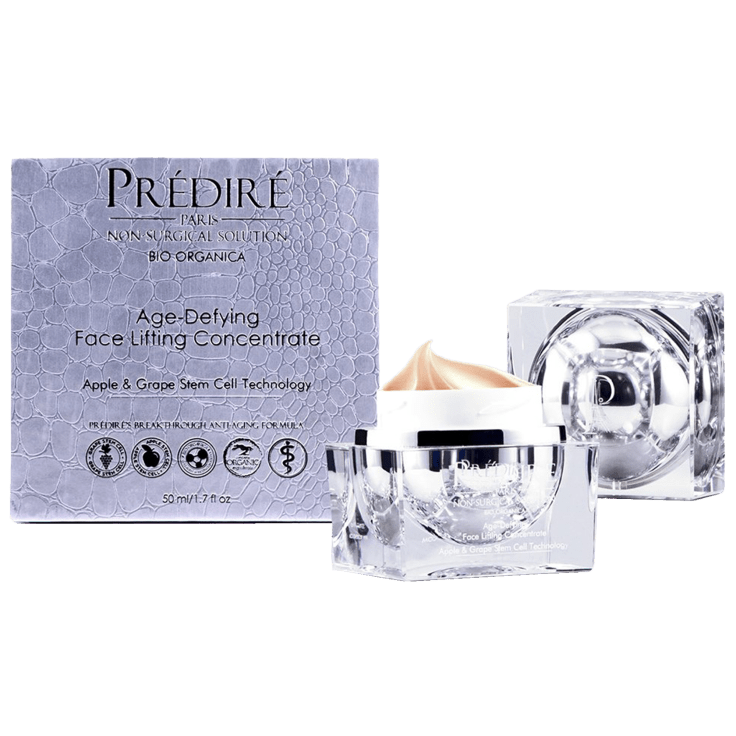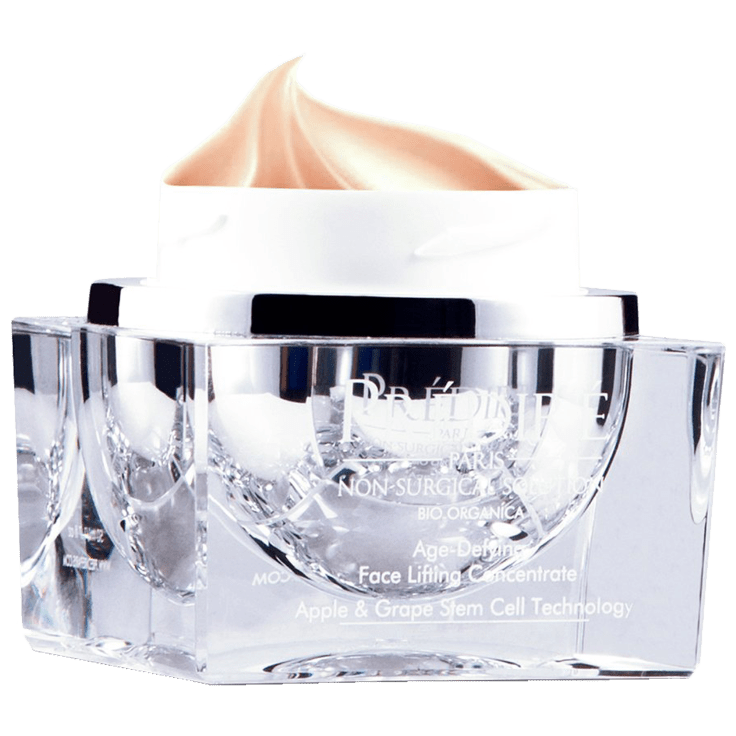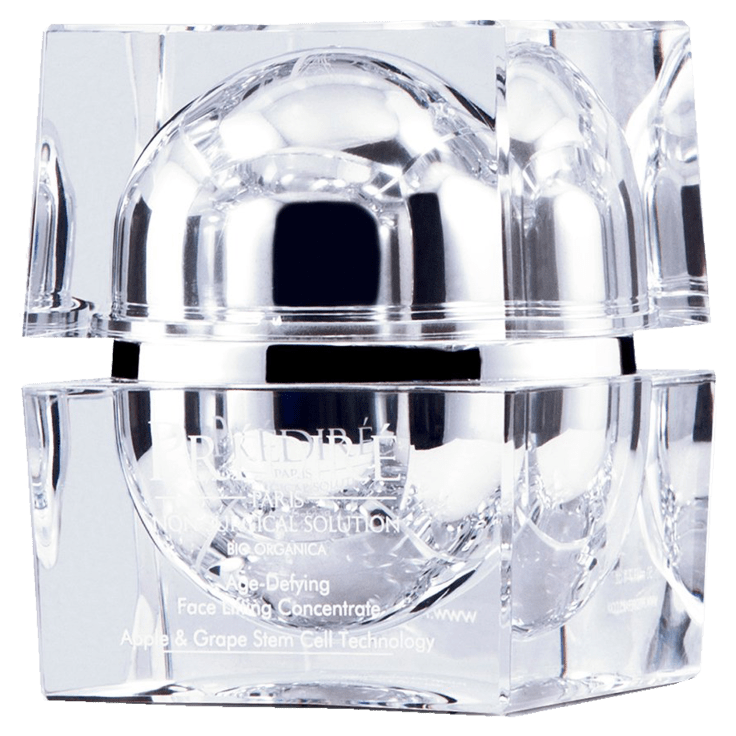 Predire Paris Age-Defying Non-Surgical Face Lifting Concentrate, 30ml
Features
Luxury Skincare formulated with the restoring powers of Argan Oil & Retinol
Argan Oil contains multiple benefits to the skin, not only nourishing and protecting but reversing environmental damage, wrinkles and premature aging. The active substances in organic Argan Oil called Triterpenoids offer amazing anti-inflammatory and anti-bacterial protection while promoting tissue and scar repair.
Retinol is an essential part of a skin care regime to boost collagen-depleted skin. In addition to boosting collagen production reducing wrinkles and fine lines it also stimulates new blood vessels, giving the skin a rosy appearance and fading age spots.
Formula Properties & Benefits Include:
Natural Source of Vitamin E & Oxygen
Rich in Vitamin D, helping to promote skin cell growth, repair sun damaged skin, and assist in protecting your skin from ultraviolet rays.
Contains Anti-Bacterial and Antiseptic properties that help the treatment of chronic skin diseases such as psoriasis, hidradenitis suppurativa, and eczema of a sub-acute character.
Protect cells against injury due to oxidation to shield the skins surface, creating a protective defense barrier against oxidative stress and premature skin aging.
Helps to demolish acne and eczema, as well as improving discolorations and wrinkles from sun damage.
This is a highly concentrated cream, a little goes a long way, and your wrinkles will cease to exist more and more with every use. Not intended for sensitive skin.
Warranty
Estimated Delivery Date
Monday, July 20th - Monday, July 27th. Due to a high volume of orders, delivery times are longer than usual.