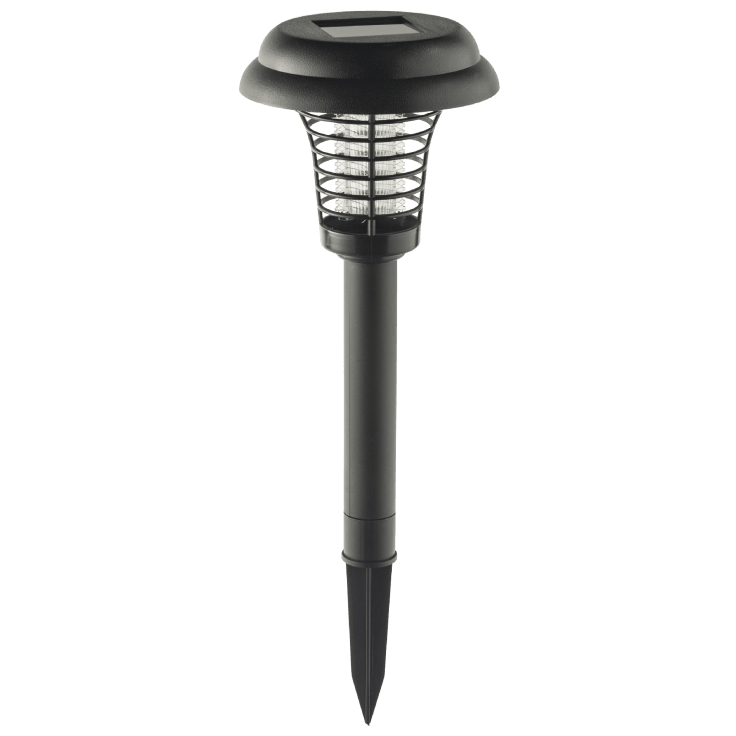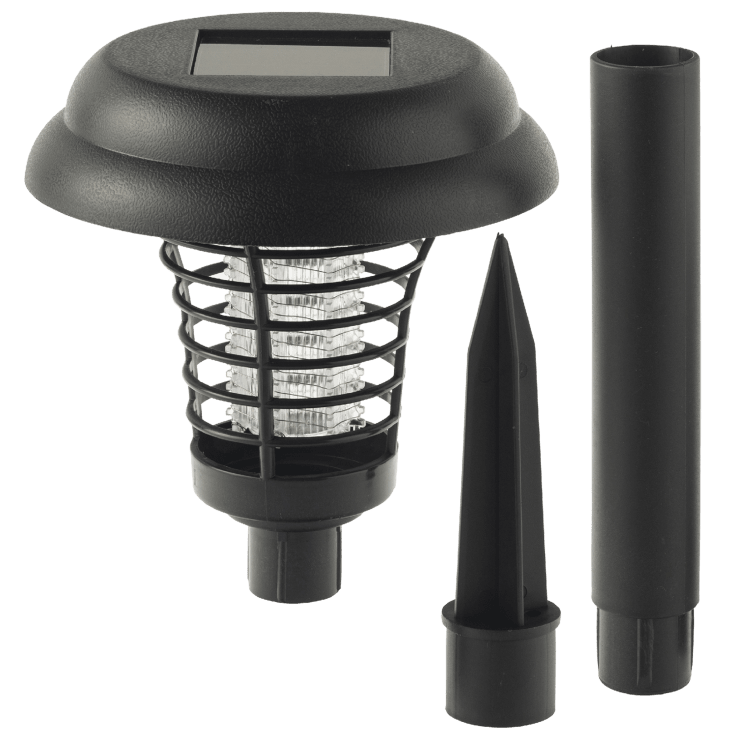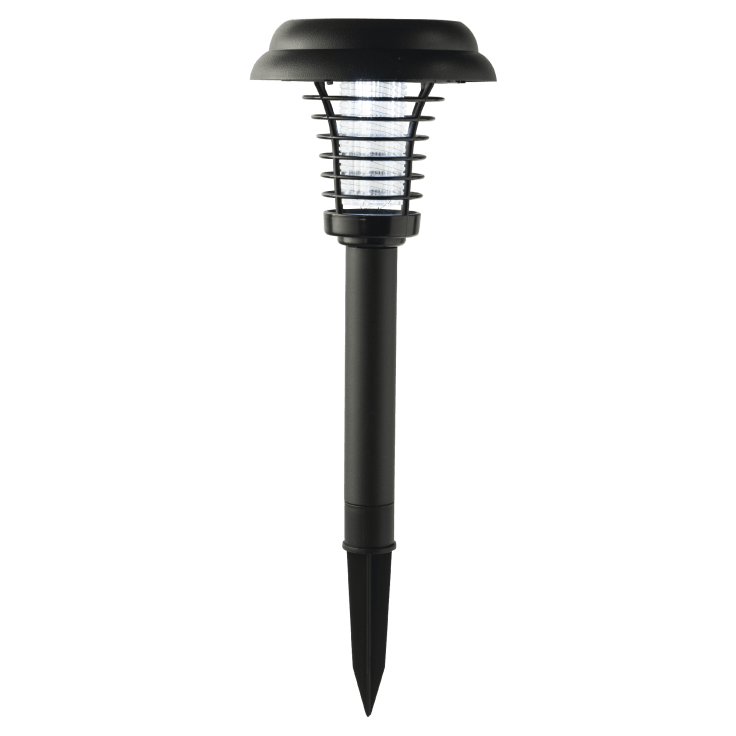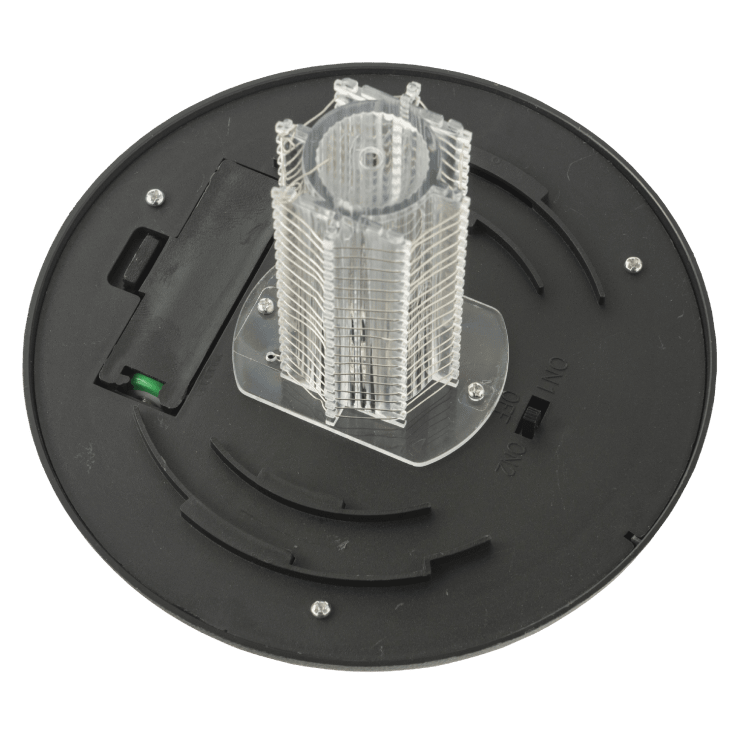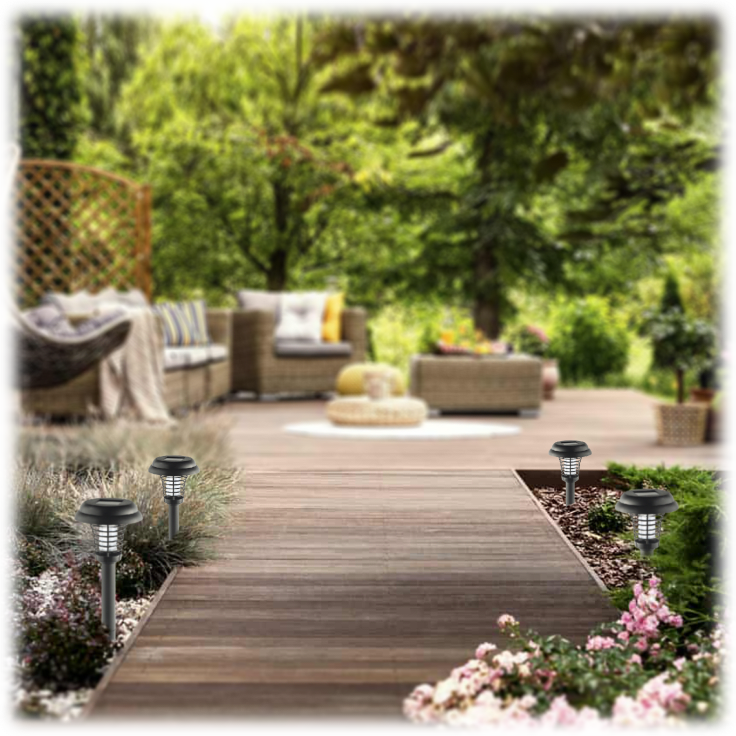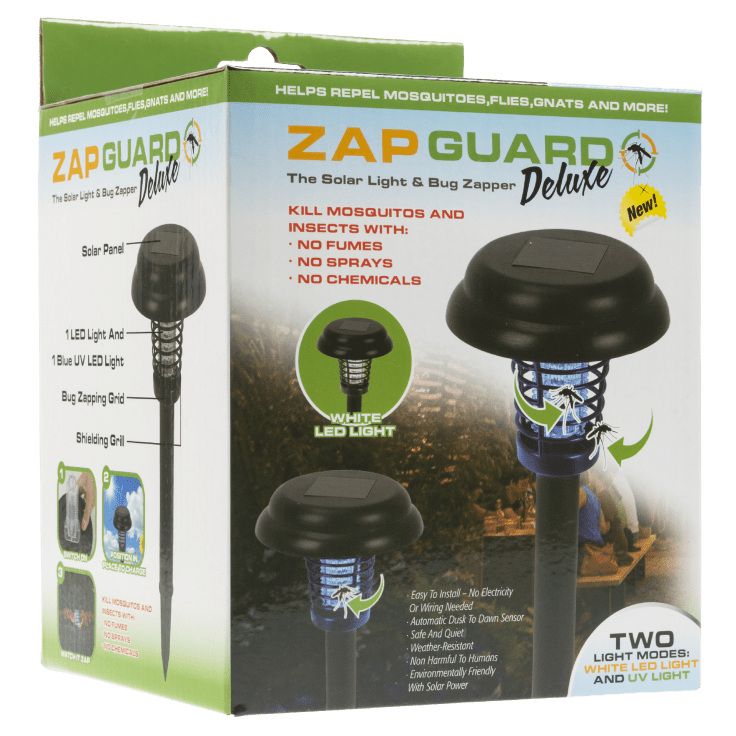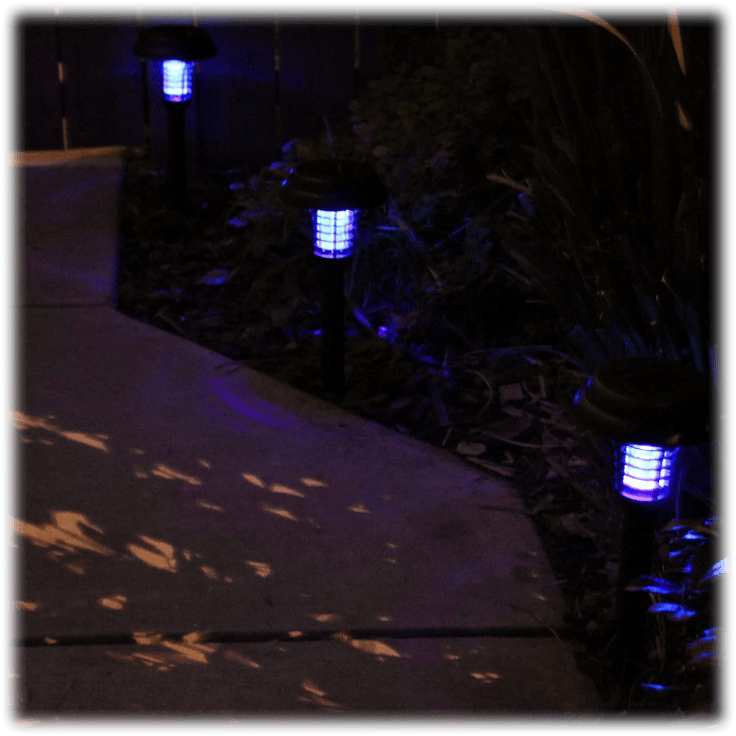 Zapguard Deluxe Solar Powered LED Bug Zapper Pathway Light for Lawn
Features
Kills mosquitoes and insects with:

No fumes
No sprays
No chemicals

Two light modes: White LED or UV (must turn switch to desired selection)
No electricity required - powered by solar panel on top of unit
Auto dusk to dawn sensor
Safe and quiet
Weather-resistant
Not harmful to humans
Environmentally friendly
15" tall
what's INCLUDED?
1x Zapguard Deluxe Solar Powered LED Bug Zapper for Lawn
Warranty
Reviews
Verified Purchase
Zap Bug lights
Just got my order today…Already outside iny backyard…Thanks I'll be ordering more soon.
Written by @JCBLOUNT - May 10th 2021
Verified Purchase
Very quick delivery very nice product

Written by @irispez - May 10th 2021
Verified Purchase
Can you notify me of future supply.
Written by @Ad23115 - May 28th 2020
Verified Purchase
haven't had sun yet but attractive
Written by @kathymoran - May 11th 2021
Verified Purchase
SMH NEVER HAD SO MUCH TROUBLE
Why can I not receive what I paid for? I ordered this but I first received the regular non zap pathway lights. Upon informing you y'all sent or was supposed to send a replacement. However my replacement still only contains half of my original order. Which I ordered 12 but only received 6. Please correct this matter as I have an event that I ordered these for. Thank you in advance for understanding and correcting this matter.
Written by @sajadabey19 - May 22nd 2021
Verified Purchase
Defective
I received my package today, put them together, charged them up and they worked fine. Then it rained. Now only 2 work. These are supposed to be all weather bug zappers. I am in a quandary now with defective bug zappers and I feel ripped off. They took for ever to get here.
Written by @jackrabbitslim1 - July 19th 2020
Verified Purchase
Bugs me
So how good is a solar powered bug zapper that is mainly for mosquitoes but it says it's not for outdoor use???
Written by @myj8875 - July 12th 2021
Verified Purchase
Wrong product shipped.
Received incorrect product. Did not receive a response from my last email. Would like information to return this less expensive product and get a credit.
Written by @lfurrow - May 13th 2021