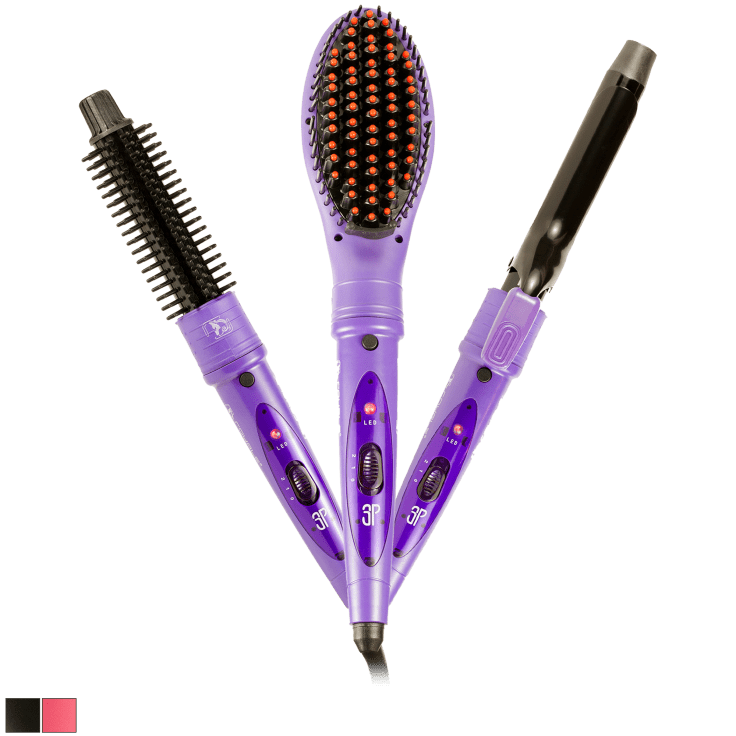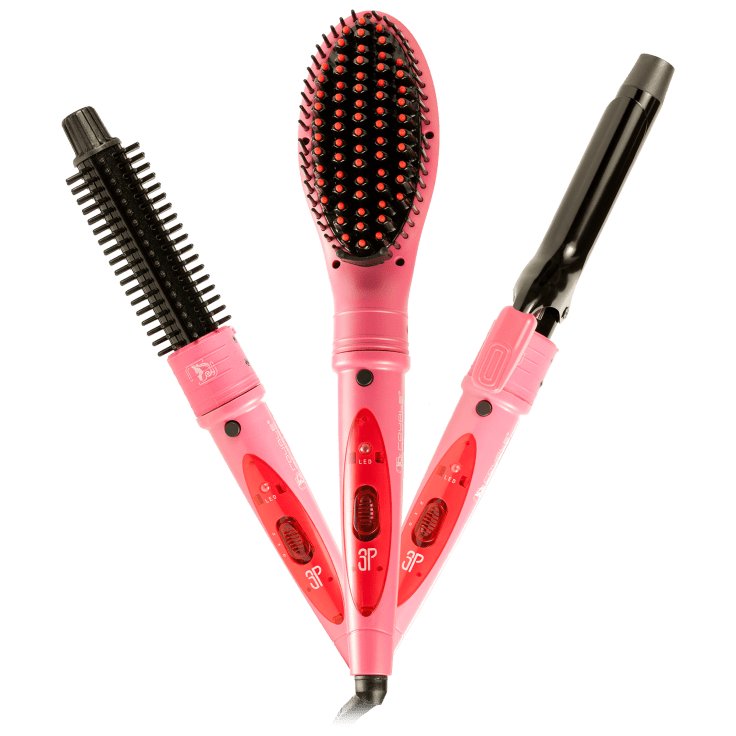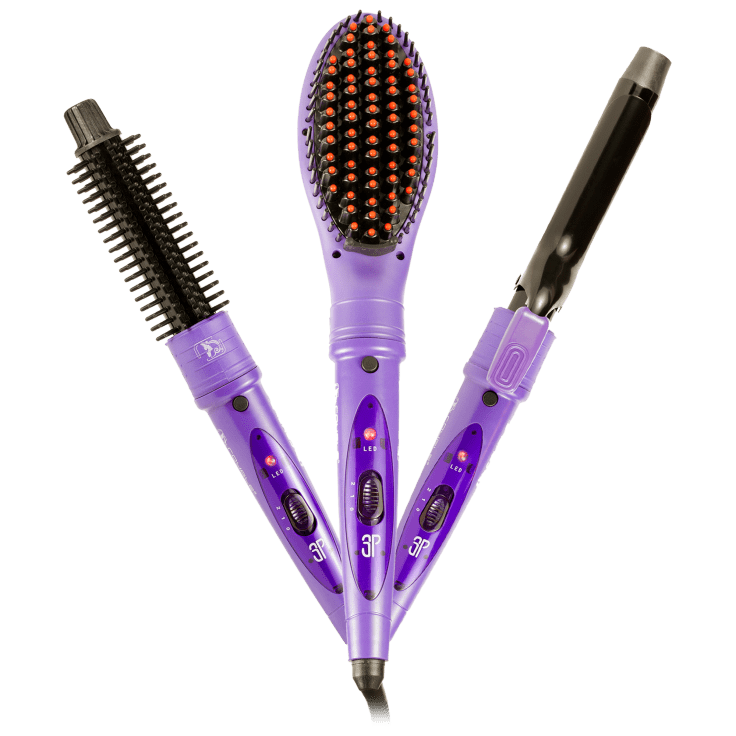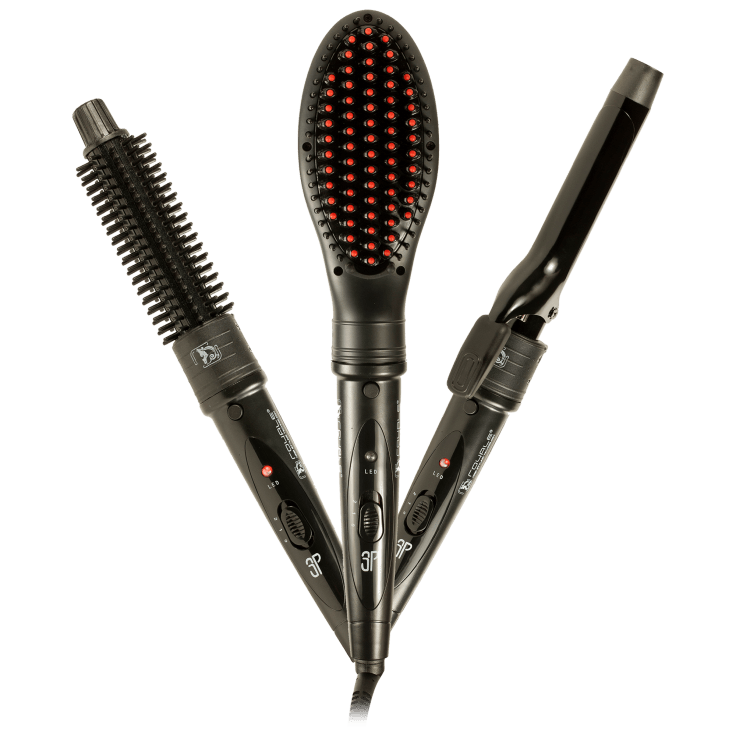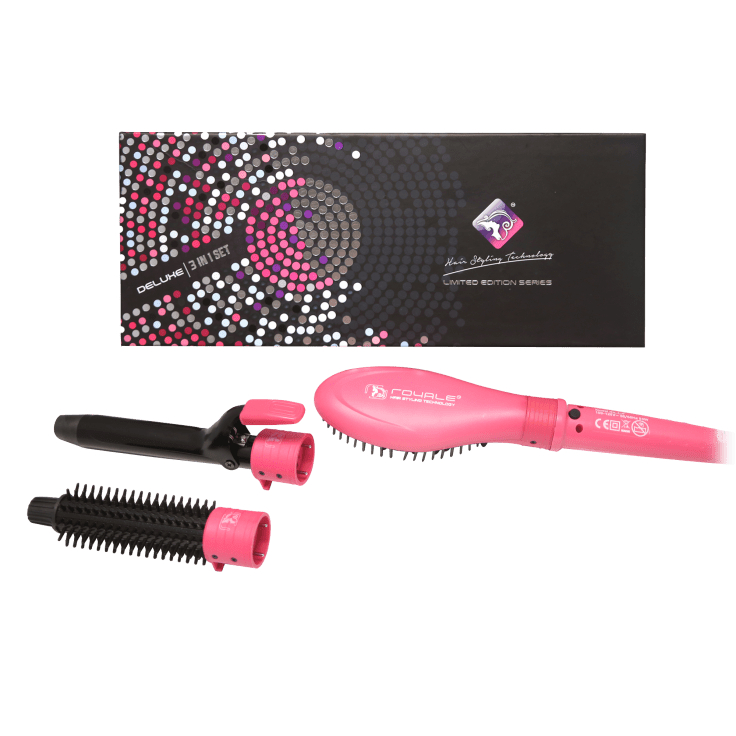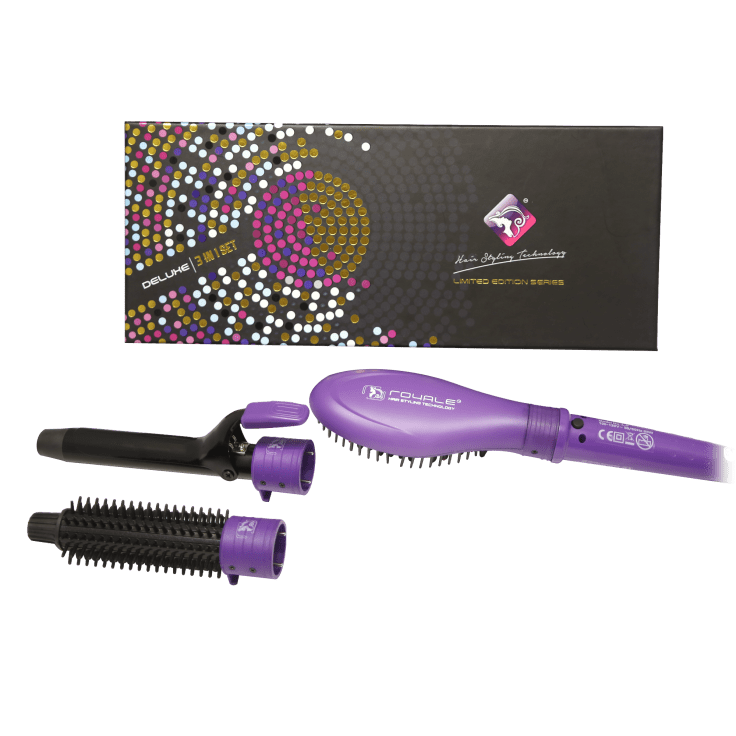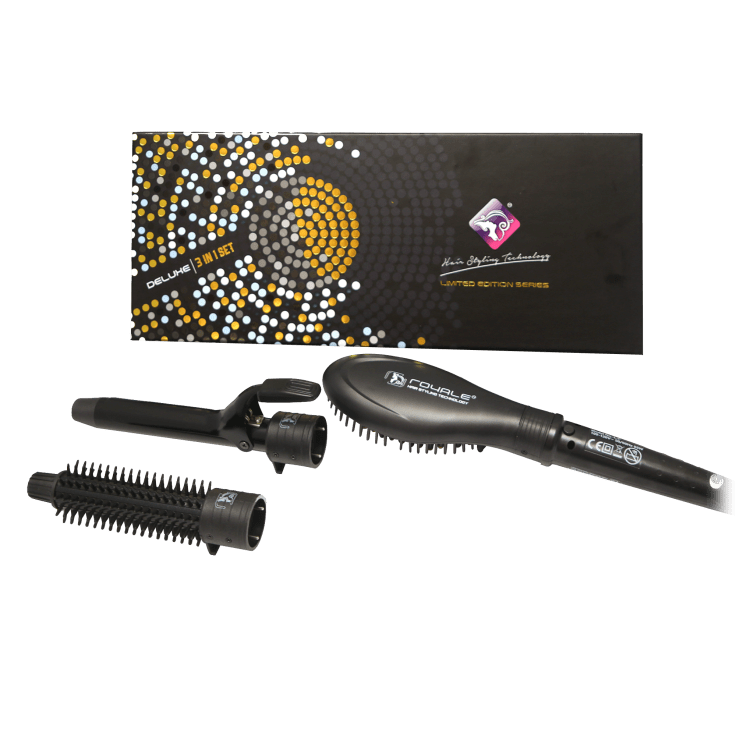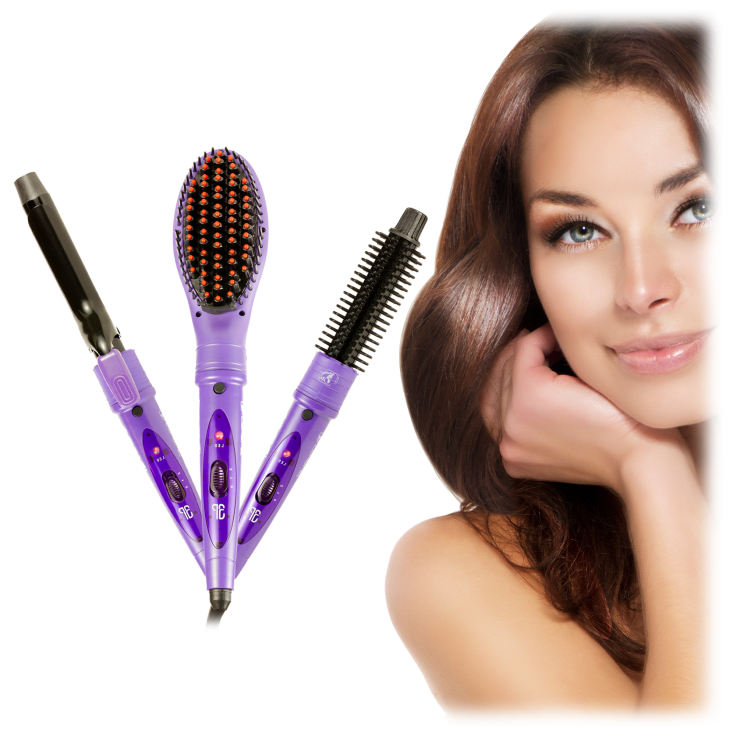 Royale USA Deluxe 3-in-1 Heated Styling Brush, Comb, & Curler
Straighten, Curl, and add Volume for unlimited styling options and transform your hair with this 3-in-1 Styler from Royale.
Features
25mm Volume Comb
A thermal blowout brush that creates a "just blown-out" look, complete with big, bouncy volume—without a blow dryer or hot air
Soft and fine tangle-free bristles to protect your hair strands from damage and breakage
Multifunctional for curling, straightening and styling
Tourmaline, negative ion, & far-infared technology
Straightening Brush
The Royale Straightening Brush will detangle, straighten, and increase natural shine. Utilizing Tourmaline Technology, while emitting negative ions to seal the hair cuticle, reduce frizz, and increase hair manageability, your hair will straighten in 8-10 seconds per section.
Rapid heats up to 451F/230C
Ceramic Tourmaline Heaters
25mm Cool Tip Curler With Clip
Slim, lightweight, stylish and ergonomically designed Royale Cool Tip Curling Iron will help you create silky smooth glamorous curls effortlessly. Developed and built with breakthrough technology to keep your hair shiny, healthy, frizz free, and moisturized with a glow and extra volume that will last all day long while producing salon quality results that your friends will envy.
Tourmaline Infused Ceramic Barrel
Ultra lightweight design using high-strength materials used in aerospace applications
Tourmaline, Negative Ion, & Far-Infared Technology
What's included?
1x Royale 3-in-1 Styling Device Handle
1x 25mm Volume Comb Detachable Head
1x Heated Straightening Brush Detachable Head
1x 25mm Cool Tip Curler With Clip Detachable Head
Warranty
Reviews
Verified Purchase
I need a smaller curling Iron too
Written by @morganesther - October 2nd 2021
Verified Purchase
Hair
Just received today, but I like the quality & how sturdy they seem to be.
Written by @pattyler1 - September 30th 2021
Verified Purchase
I just received it and I haven't used the hot bush are curling irons, but I'm excited to see how they work.
Written by @gailbaker - September 26th 2021
Verified Purchase
The Styler
Awesome everything needed in 3 attachments
Written by @lowie12 - August 22nd 2021
Verified Purchase
I love my curly hair when I use the curing iron
Written by @RomeliaYamat - August 8th 2021
Verified Purchase
Great as a Gift
This set is beautiful and comes in a beautiful box perfect for gifting. It is so easy to use and heats up fast. You cannot beat the price for 3 tools in one, a brush, comb and curler that all can be heated up.
Written by @spl4016 - July 26th 2021
Verified Purchase
Great service.
An early Christmas shop. When I saw this I knew it was a great gift idea for my bff.
Written by @lindalepore - June 28th 2021
Verified Purchase
Great product!!!
I didn't know what to expect from this set but I was pleasantly surprised. I love the quality of the product and it delivers.
Written by @Deenayoung - April 26th 2021
Verified Purchase
Written by @tracey142 - May 21st 2021
Verified Purchase
cheaply made
Written by @megcrosier - October 12th 2021
Verified Purchase
Did not receive the product I purchased. Claims delivered but again nothing.
Your delivery provider is horrible. This is the second time in not receiving my purchase from morningsave.
Written by @cheersforus - September 26th 2021
Verified Purchase
Unsatisfied
The box it came in was torn and smashed, and the inside box that held the products was also crushed in. The brushes have no way of being cleaned. They do not detached from the electrical parts. It says to clean with a soapy wet cloth, but you wouldn't be able to rinse it as the direction also state to "Do not get wet or use with or near water". I'm very disappointed and will be returning the merchandise. Not a pleasant experience.
Written by @Jerseygirl769 - May 8th 2021