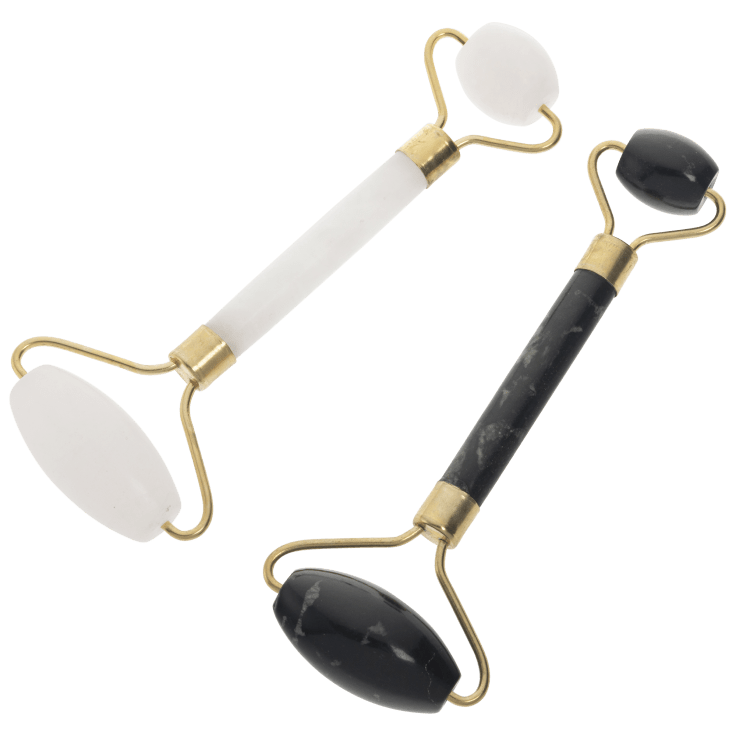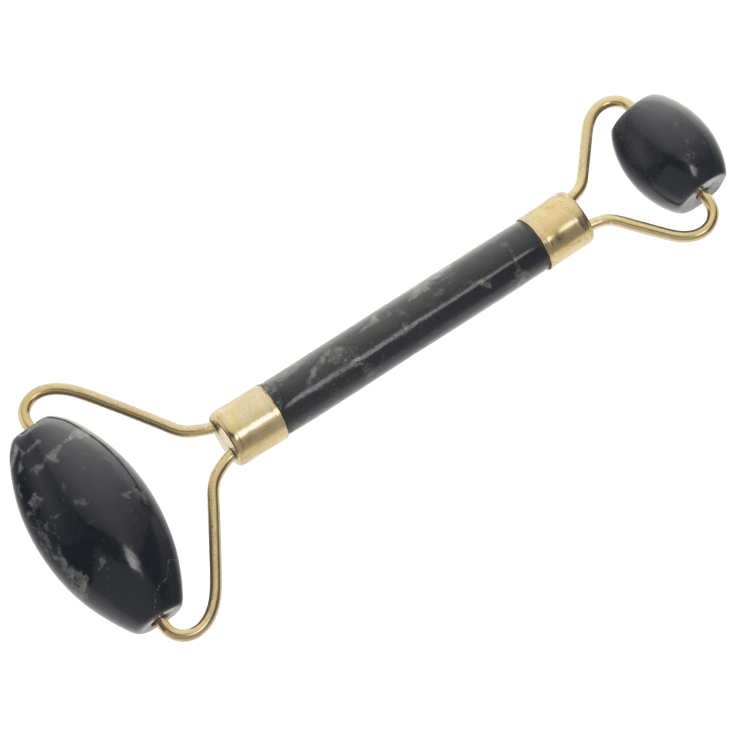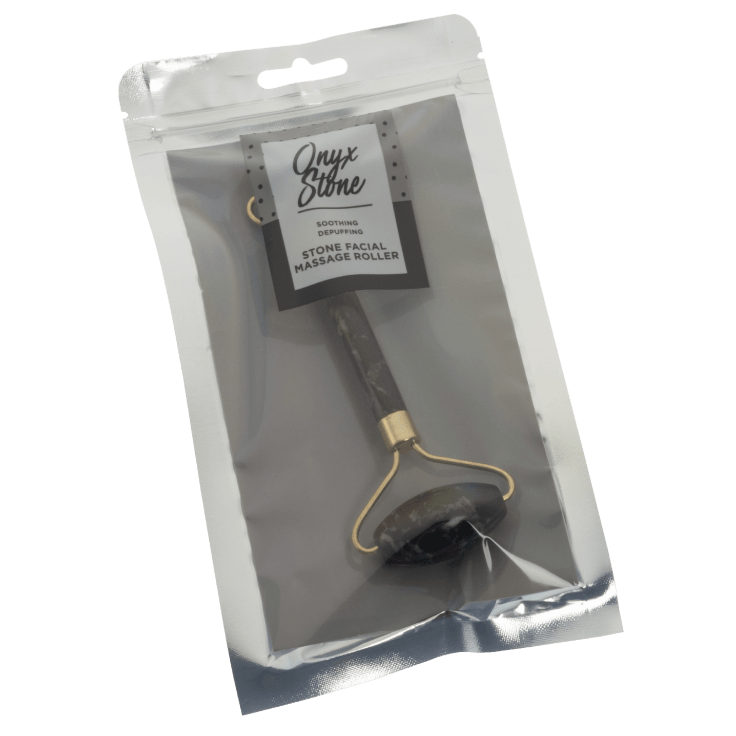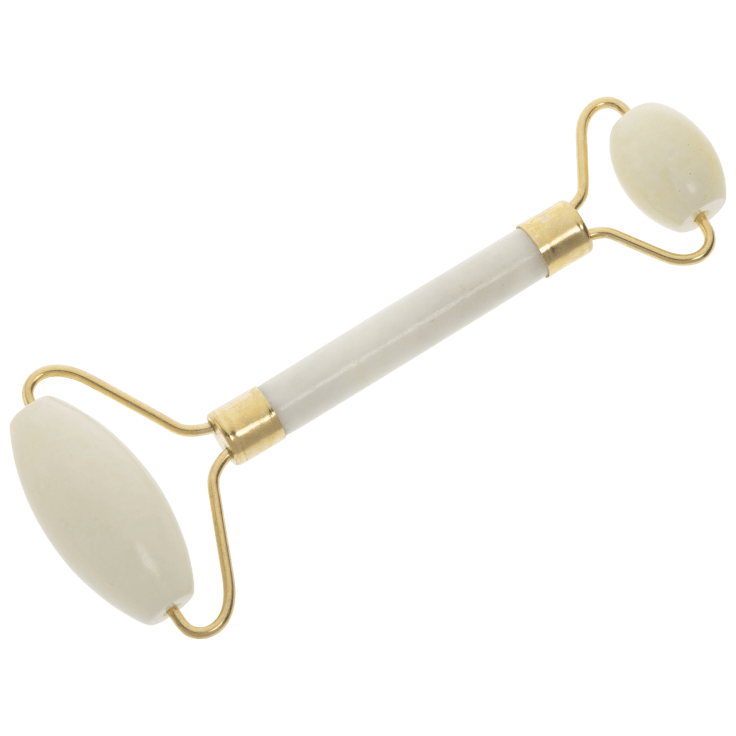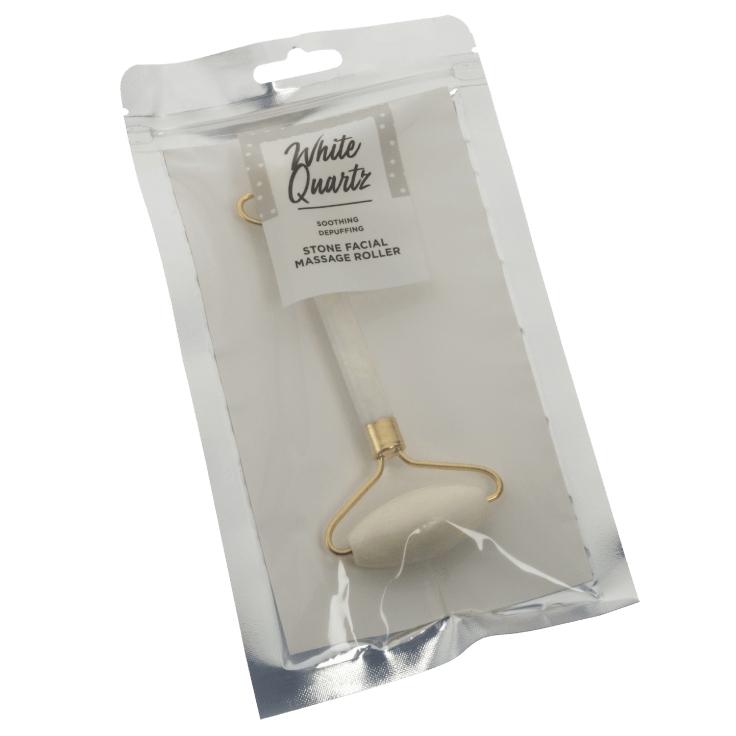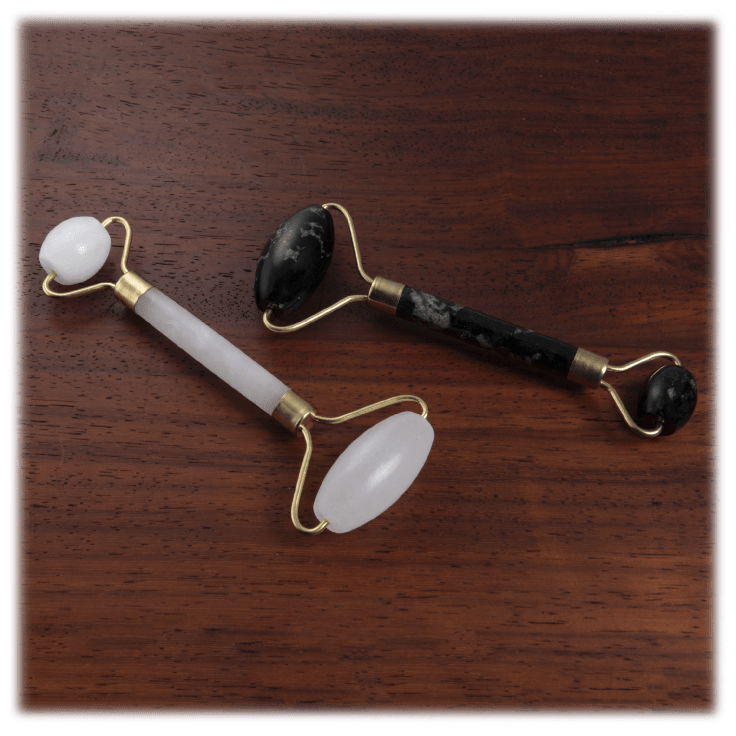 Stone Facial Massage Roller
Features
Available in White Quartz or Onyx
Stone color can vary naturally
Using stone rollers as part of your beauty routine helps reduce wrinkles and improve elasticity
The easy-to-use roller can be used in conjunction with your favorite cream or serum as it massages the skin to speed absorption
Use the wider portion for allover the face and neck, and the smaller roller for around the eyes
Use of the roller is thought to reduce puffiness and help achieve a more refreshed appearance
Directions
Gently use the facial roller over freshly cleansed skin 2-4 times daily for about 5-10 minutes. Clean after each use and wipe dry.
Specifications
Dimensions: 5.5''H x 2.25''W x 0.75''D
Included in the box
Warranty
Reviews
Verified Purchase
Great for Face & Neck Pre-shave
This Product provides a closer shave; since I have first washed my face for 60 years before shaving. Every maturing male with loose, thin or sensitive skin should buy one when next available. Whiny Trump can't be the only man with thin skin and overly reactive sensitive brain needing only praise for his orange skin and hair.
Written by @ThomZZZC - December 18th 2020
Verified Purchase
Gadgets lover
love this product I have the rose quartz and love it, so I wanted more and the black was the only one available, so I bought it.
Written by @littlegal - September 30th 2020
Verified Purchase
Massage Roller
Like the one I have so purchased 2 more for my daughters. & reasonably priced.
Written by @charlotte52 - October 28th 2020
Verified Purchase
Nice...
Written by @stricklinbill - October 10th 2020
Verified Purchase
Came in 2 pieces
I just got it and it's broken in 2 pieces the stem was broken in half with ruff edged can u send next one in box.ty dot sexton
Written by @Bones10 - November 5th 2020