Estimated Delivery Date
Wednesday, Dec 23 - Monday, Dec 28
Orders for this deal might arrive by Christmas. Don't worry if it doesn't make it in time. You can print a gift tag to let your friends and family know your gift is on the way.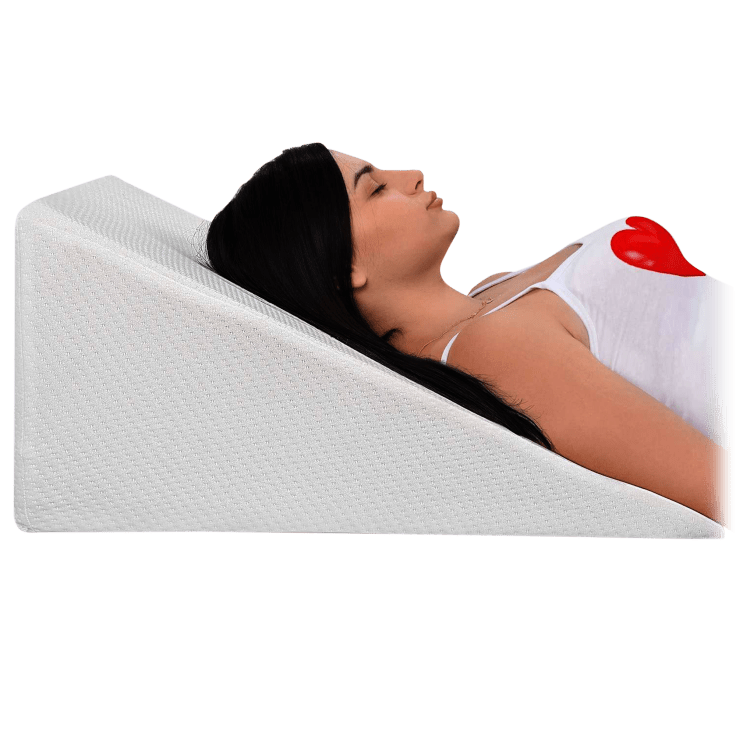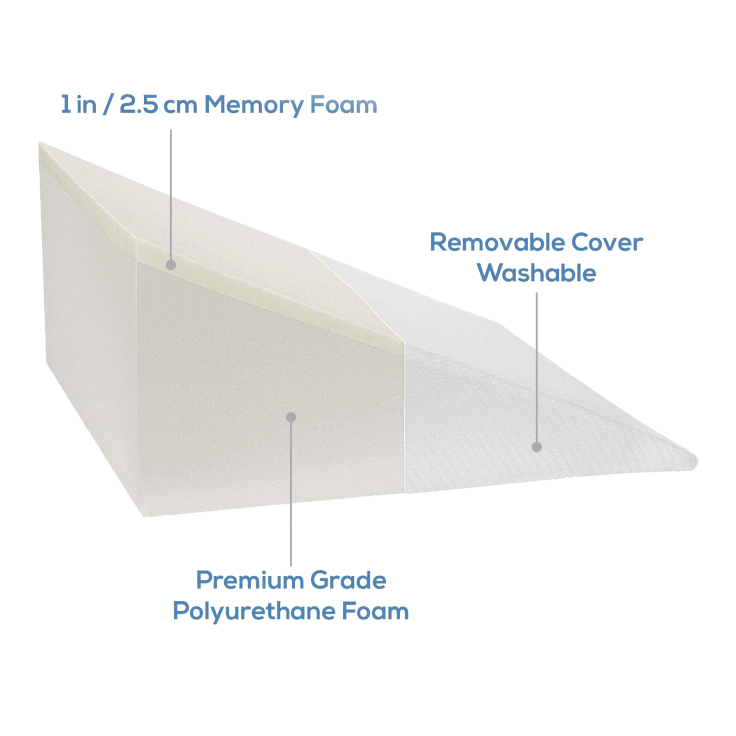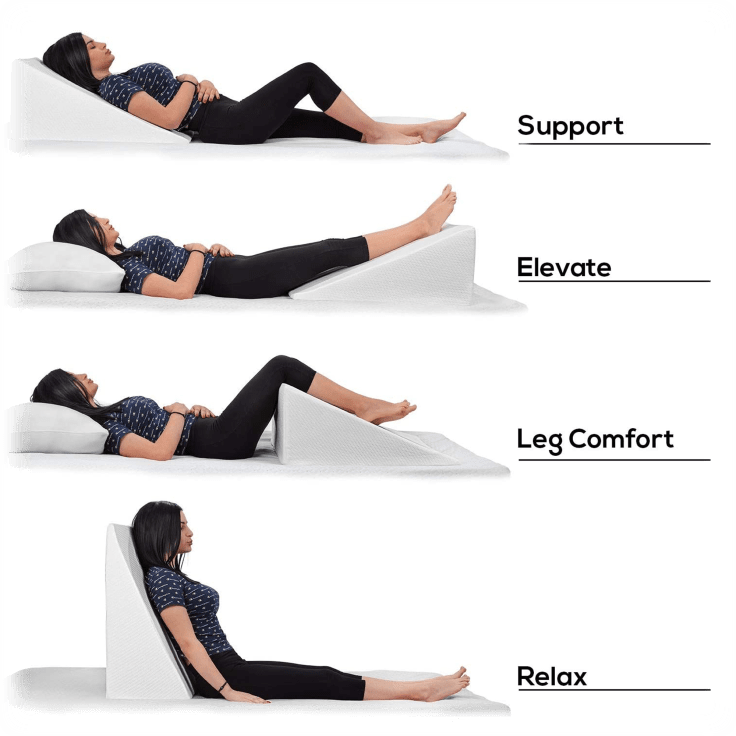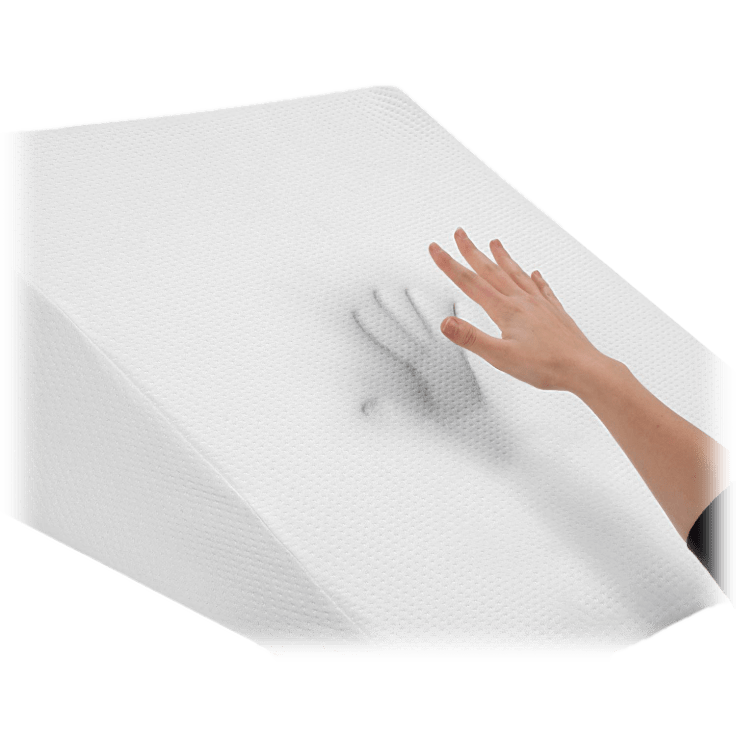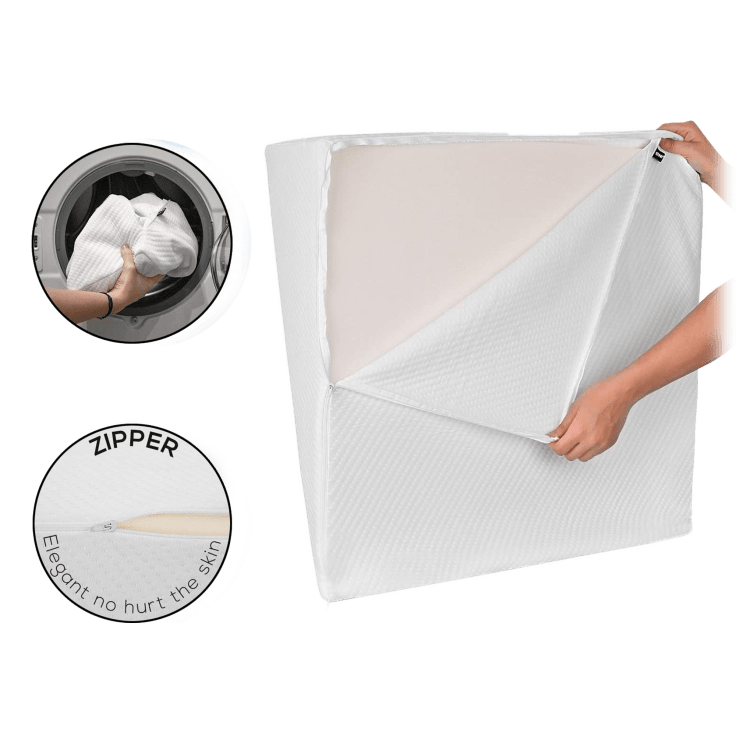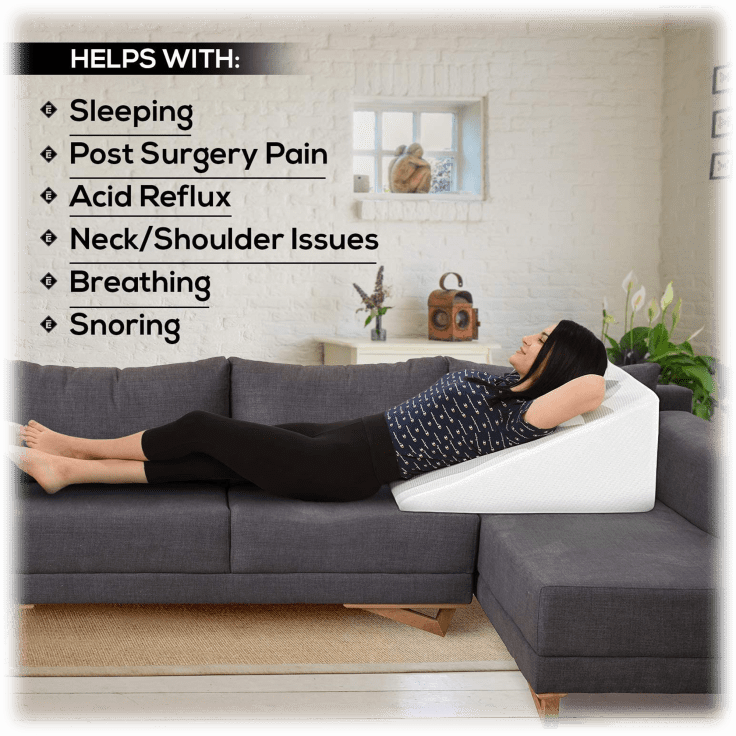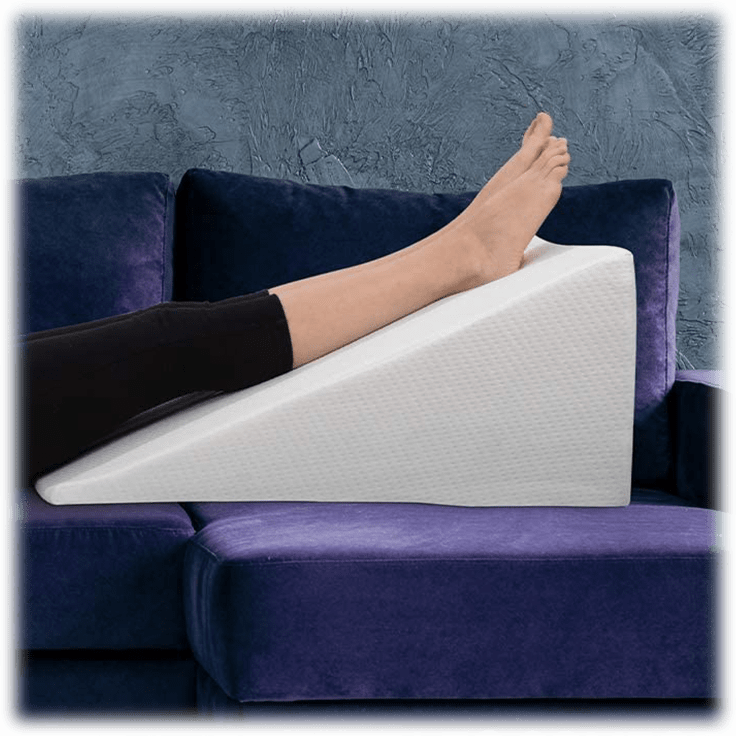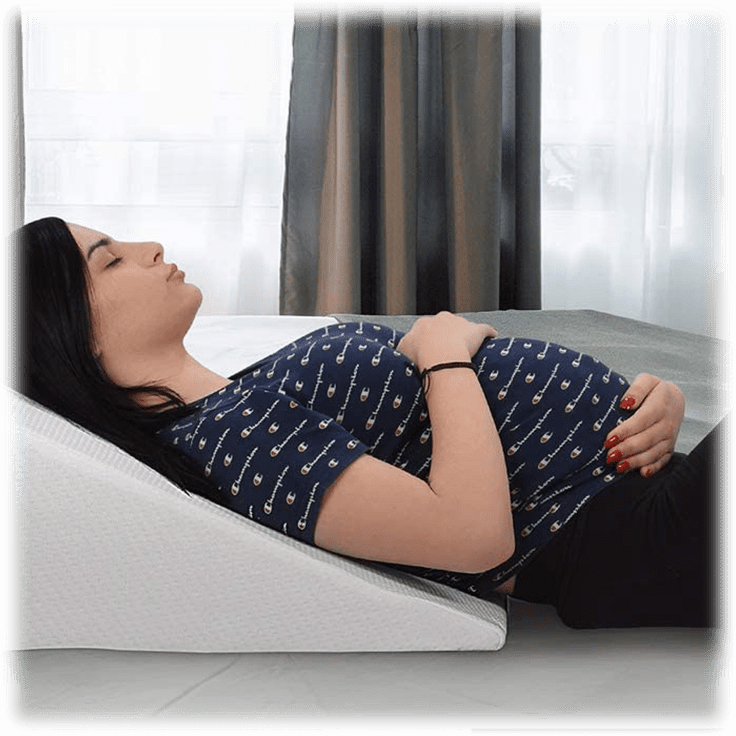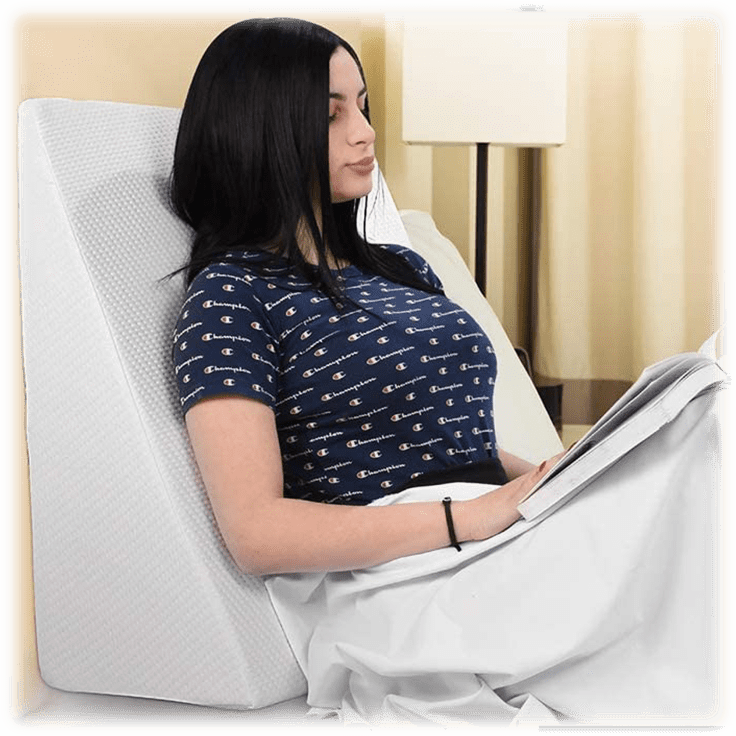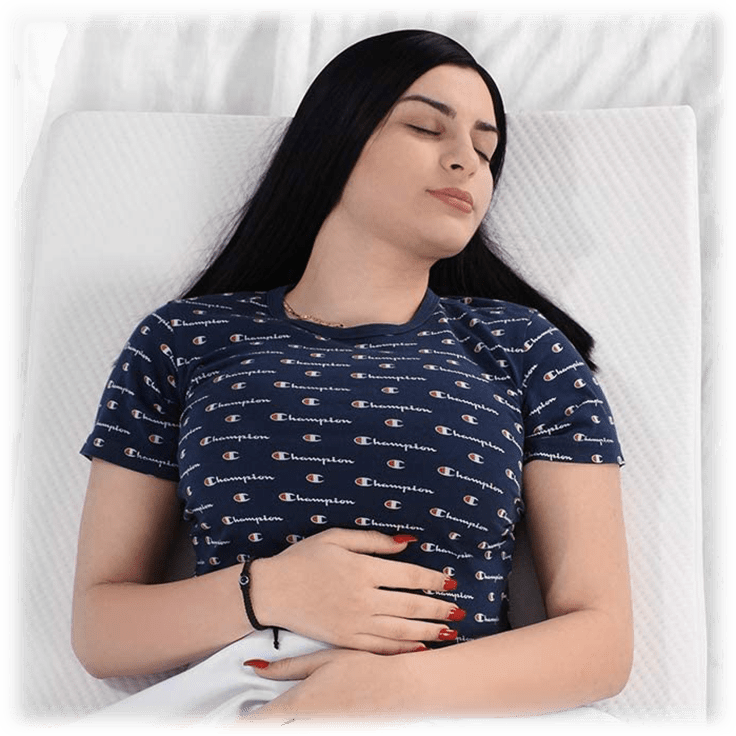 Abco Tech Bed Wedge Pillow with Memory Foam Top
Features
REST UP IN COMFORT

Bed wedge pillow specifically designed for ultimate relaxation and recreation
Use to elevate your head or recline comfortably for instant relief
To maximize comfort and fit your body's shape

FEATURES A LAYER OF HIGH-DENSITY MEMORY FOAM

Enhanced sleep with this ultra-soft pillow you are guaranteed to have a good nights sleep
Ideal sleeping wedge for your well-being

IMPROVE YOUR HEALTH

Sleeping at an inclined angle with a mattress wedge is known to reduce:
Snoring
Relieve neck/back pain
Acid reflux
Allergies, breathing issues
Release pressure on the upper back muscles and more

OUTSTANDING QUALITY-EASY TO MAINTAIN

Made with premium-quality high-density foam
Our foam wedge for bed is free from toxic substances
Will is not harsh against your skin
Doesn't get heated unlike other memory foam pillows
Pillow is protected with a highly breathable, removable cover which can be washed and is sure to last for many years of use

MULTIPURPOSE INCLINE PILLOW

The bed wedge pillow does not just serve as an elevated pillow for sleeping
Can be used as reclining support while watching TV or reading your favorite book/magazines
Can be used as a supporting cushion during pregnancy/post-surgery pillow and event for raising your legs
Specifications
Made with premium-quality high-density foam
Measurement: 25" x 24" x 12" inches
Weigh: 4.74 pounds
Care Instructions for Washable Pillow Cover
To wash, simply remove the cover and put it in the machine
Included in the box
1x Abco Tech Bed Wedge Pillow with Memory Foam Top
1x Removable cover in a muted white color
Warranty
Available States
AL, AZ, AR, CA, CO, CT, DE, DC, FL, GA, ID, IL, IN, IA, KS, KY, LA, ME, MD, MA, MI, MN, MS, MO, MT, NE, NV, NH, NJ, NM, NY, NC, ND, OH, OK, OR, PA, RI, SC, SD, TN, TX, UT, VT, VA, WA, WV, WI, WY
Estimated Delivery Date
Wednesday, Dec 23 - Monday, Dec 28
Reviews
Verified Purchase
Soft
I finally can sleep at nite because it's so comfortable
Written by @beezzz3 - October 22nd 2020
Verified Purchase
Wedge Bed Pillow
Written by @bg55 - September 24th 2020
Verified Purchase
Hot
This pillow retains body heat
Written by @Laustin5 - September 30th 2020
Okay!
Not at all comfortable for me.
Written by @juswan11 - November 10th 2020
Verified Purchase
This is so hard I could not lay on it
It says it has memory foam so I was expecting it to be soft. Well it is not soft at all. I don't feel I can return it because it came vacuumed packed and there is no way to get it back in the box.
Written by @caroljolson - November 3rd 2020