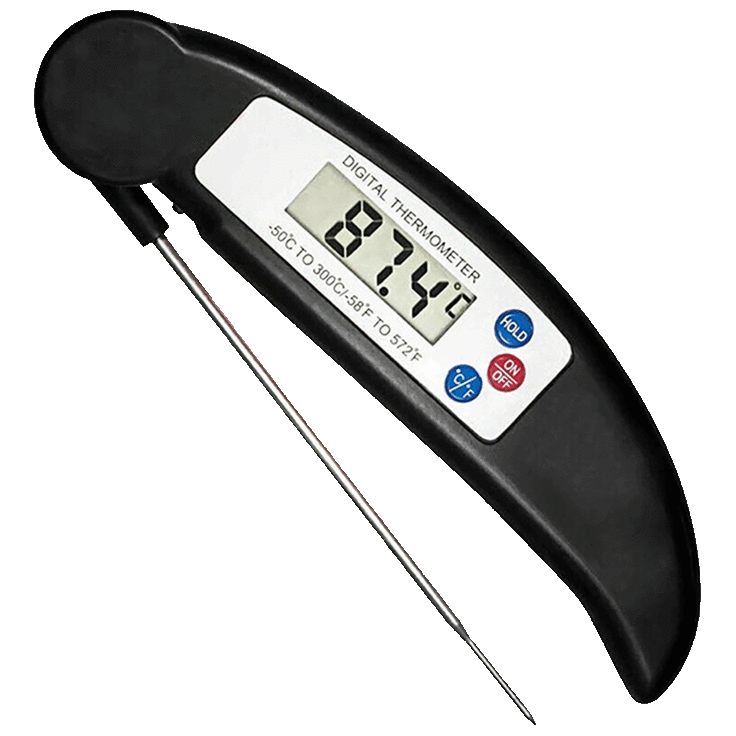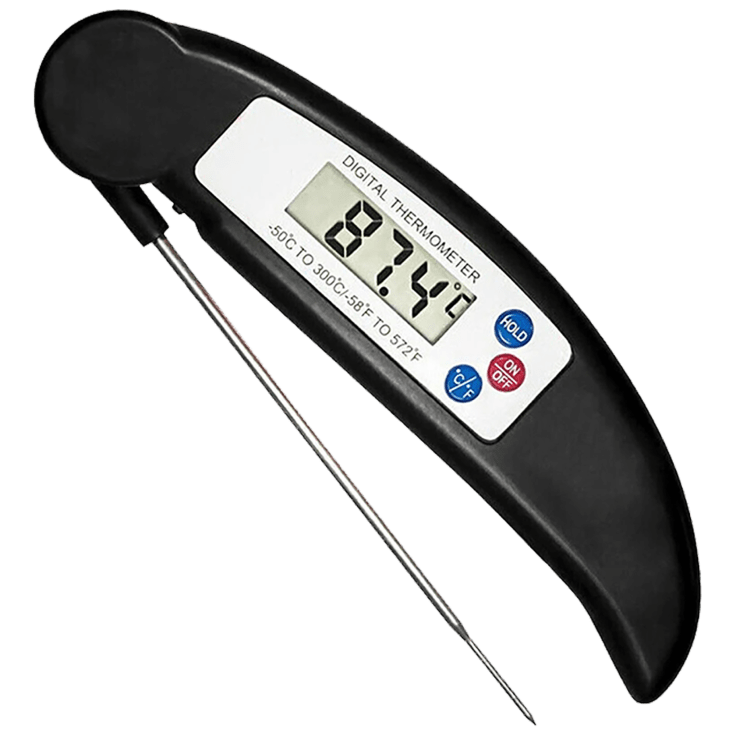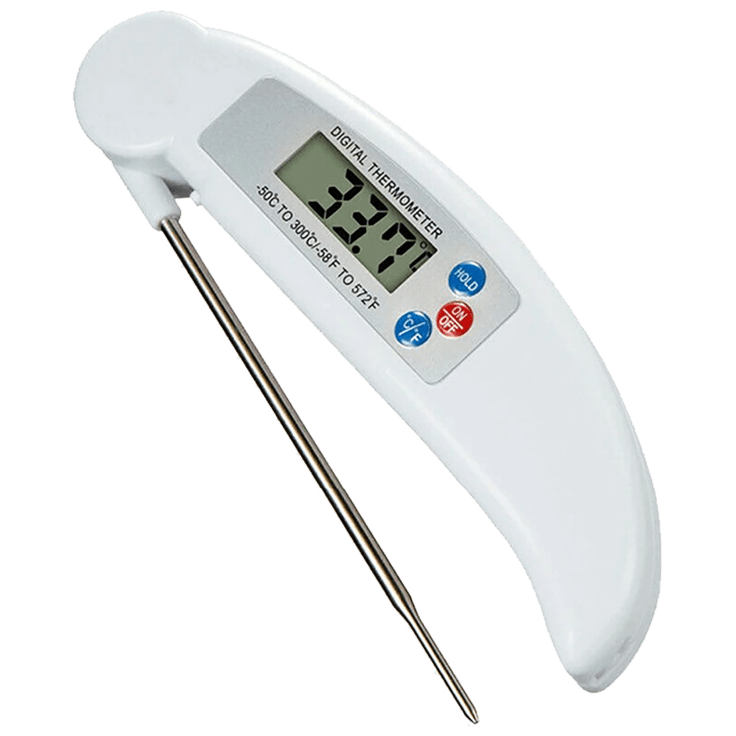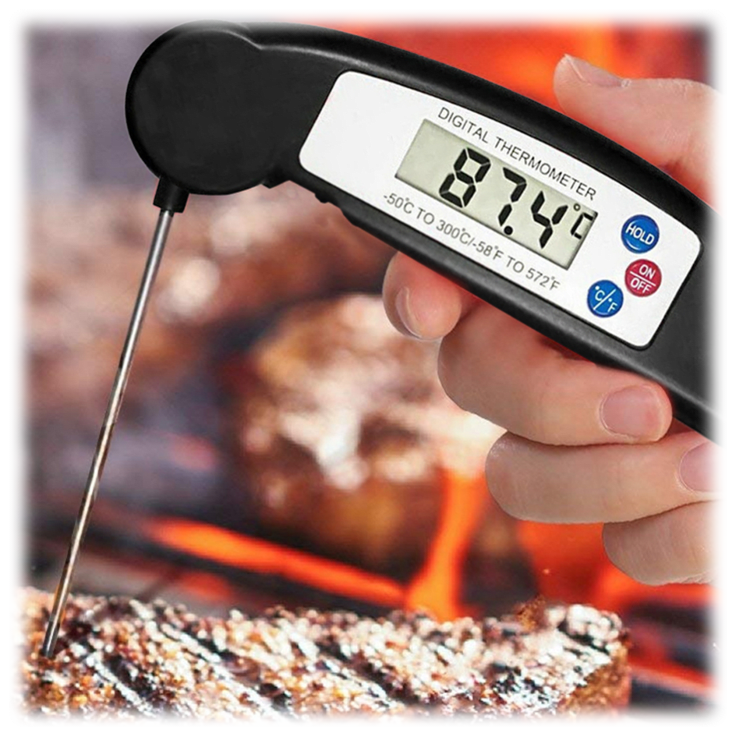 ProThermo Instant-Read Digital Meat and Poultry Thermometer by Two Elephants
Features
Available in black or white
The fast reading system achieves an accurate temperature reading within 4-7 seconds
3.9" food-grade stainless steel foldaway probe for safety and cleanliness
Step-down probe tip thermometer help get temperature more precisely and quickly
Battery power-saving design
Celsius/Fahrenheit selector
Can be used for BBQ, oven, smoker, candy, meat, food, liquid, and milk
Specifications
Temperature range: -58°F to 572°F (-50°C to 300°C)
Requires 1 AAA battery (not included)
Product dimensions: 6 x 1.3 x 0.8''
Probe length: 4.3''
LCD display dimensions: 1.3 x 0.4''
Material: ABS plastic + Electronic Component + 304 Stainless Steel Needle
Included in the box
1x ProThermo Instant-Read Digital Meat and Poultry Thermometer
Warranty
Available States
AL, AZ, AR, CA, CO, CT, DE, DC, FL, GA, ID, IL, IN, IA, KS, KY, LA, ME, MD, MA, MI, MN, MS, MO, MT, NE, NV, NH, NJ, NM, NY, NC, ND, OH, OK, OR, PA, RI, SC, SD, TN, TX, UT, VT, VA, WA, WV, WI, WY
Reviews
Verified Purchase
Really Happy to receive this product
I received my digital thermometer in the mail & was so excited to try it out! That night after preparing & cooking dinner! I used it in the meat dish I cooked & it was really accurate & so easy to use.! I just stood & smiled & thought…I why didn't buy this product before! Well worth the cost for me!
Written by @jkoegel2004 - June 15th 2021
Verified Purchase
Thermometer
Written by @cindy121121 - December 6th 2022
Verified Purchase
Thermometer is lagpp
Written by @flowers241 - September 22nd 2021
Verified Purchase
Love this tool
We've been using one that's at least 20 years old and it still works great but I decided with this deal I'd get my husband a digital one. I just wish it had a back light on it. Hard to see.
Written by @clippclan - September 1st 2021
Used Twice and Doesn't Work Properly
I'm still trying to figure it out before I decide to throw it out and go back to my manual thermometer.
Written by @dian1055 - December 26th 2021