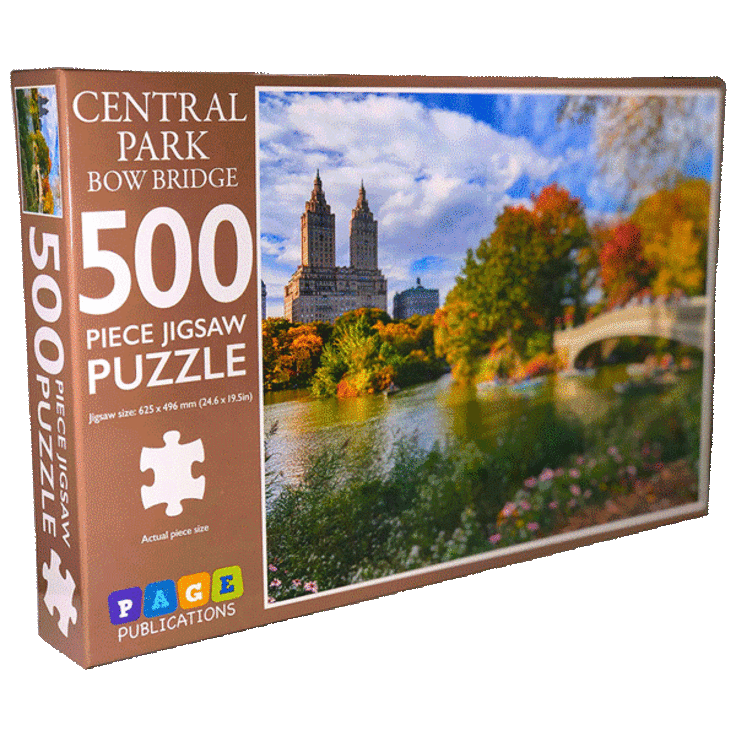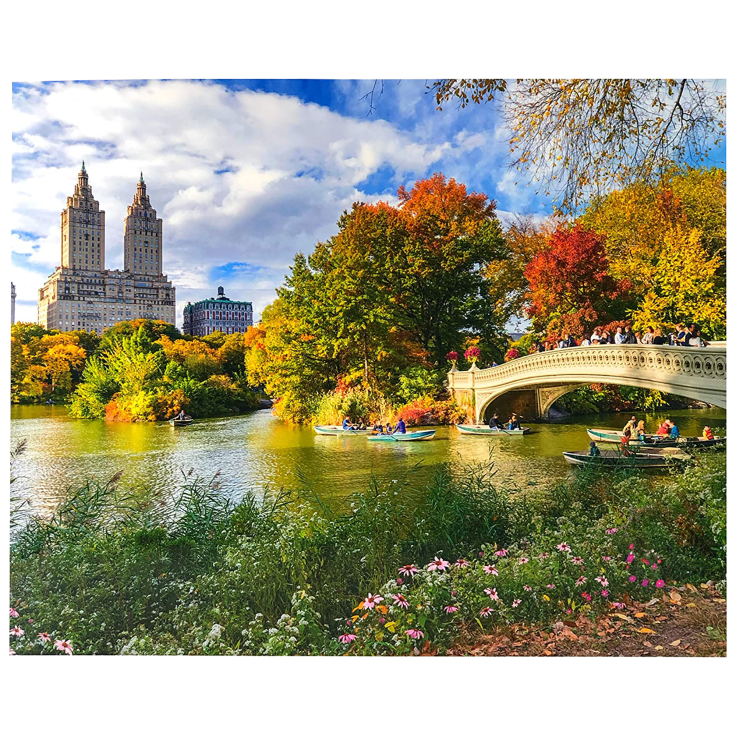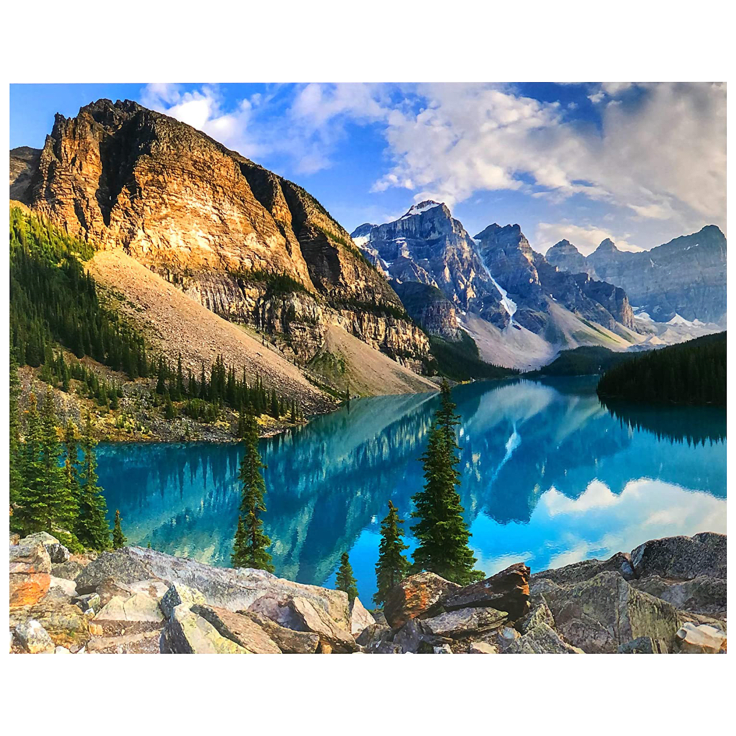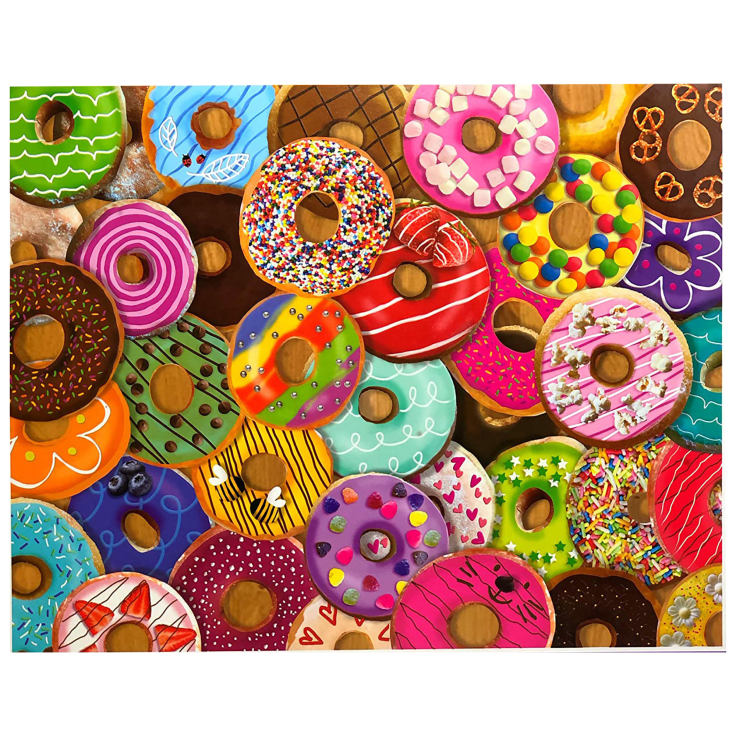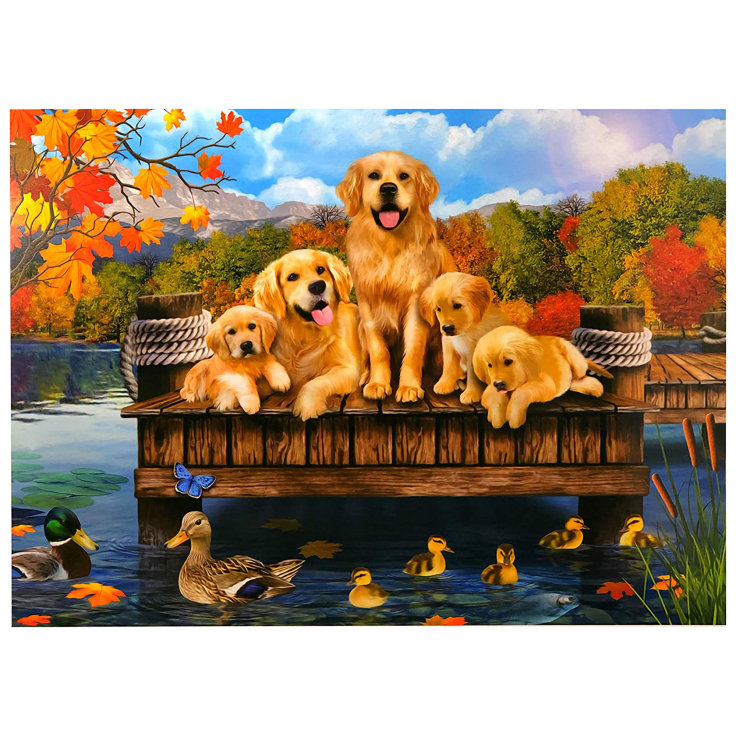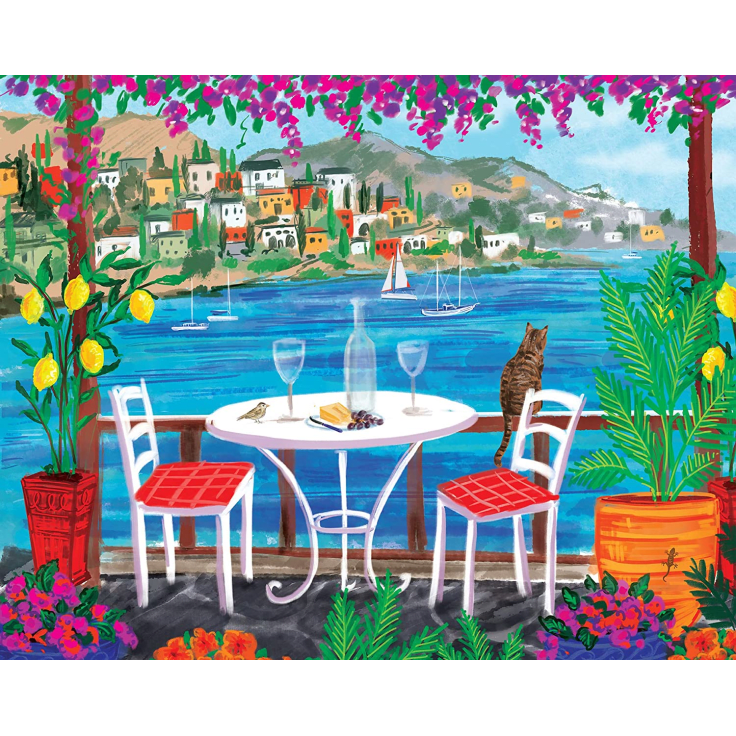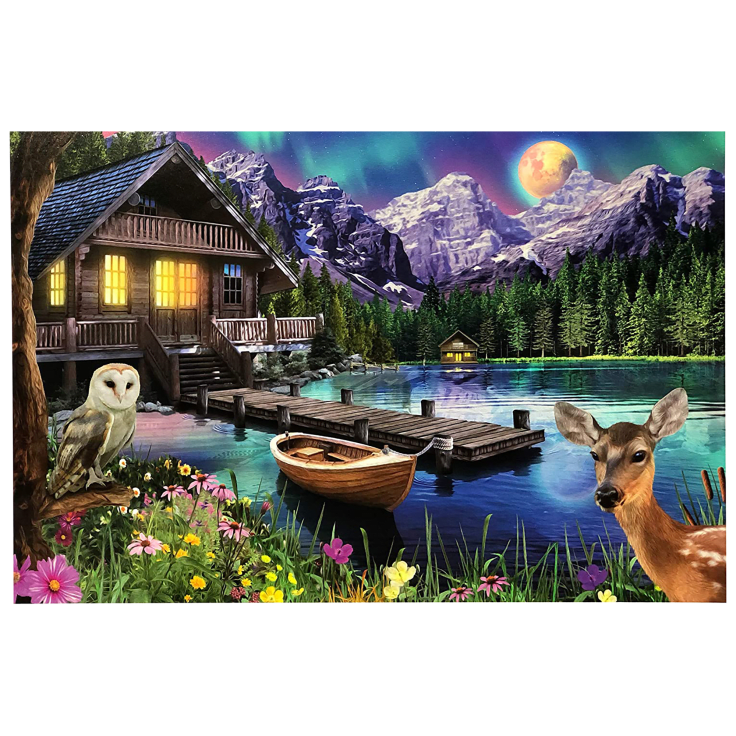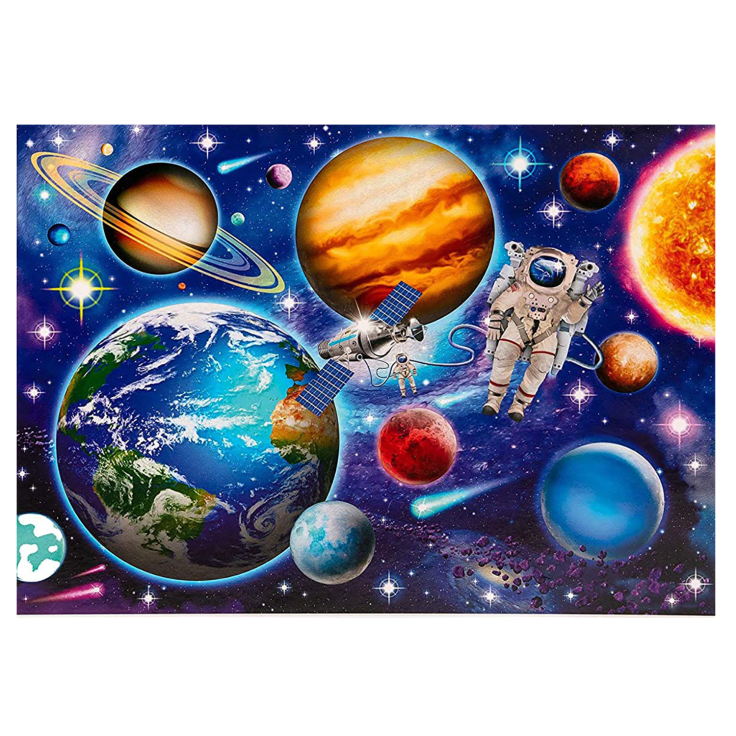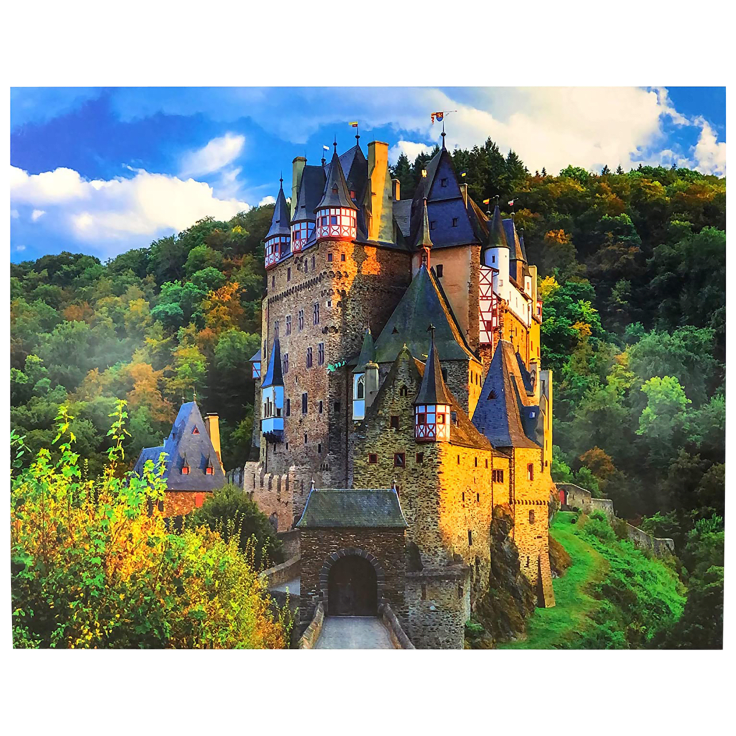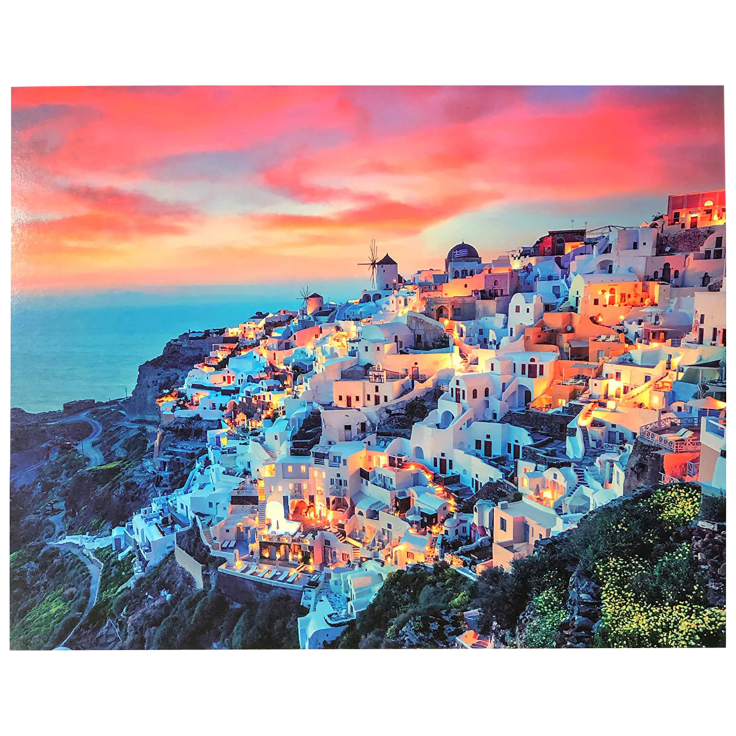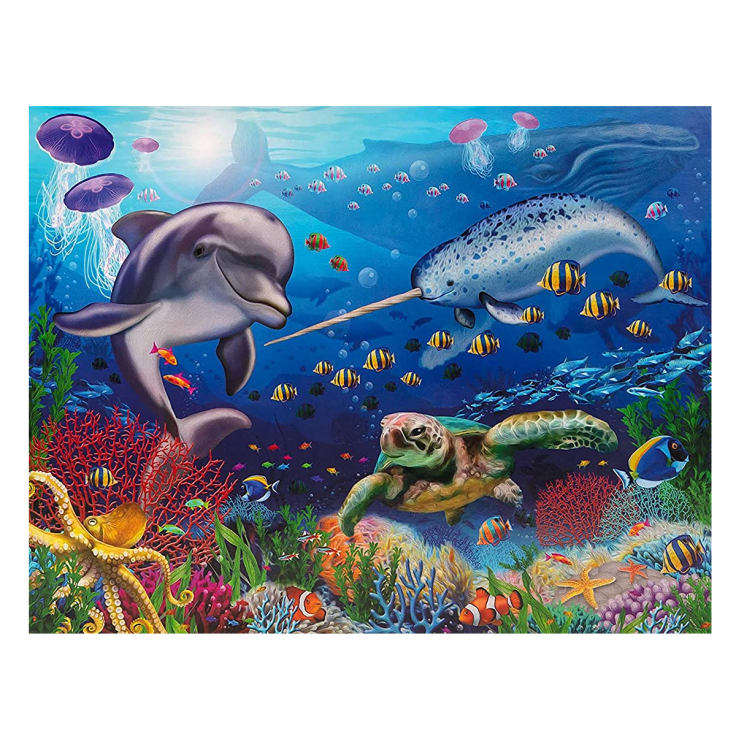 Pick-Your-2-Pack Page Publications 500 or 1000 Piece Jigsaw Puzzles
Pick two puzzles to complete your purchase!
Features
Educational & Fun Activity:
Challenging yet this jigsaw puzzle is an educational and truly a fun activity
Give hours of entertainment and enjoyment to adults, teens, and kids
Bring art into daily life
Perfect For Bonding:
Puzzles are an amusing activity to do alone but it is more enjoyable if you are making it in a group
Make a great activity to share with your family and friends
Noble Gifts & Collection:
An excellent added collection to all puzzle keeper and organizers
Can be a great present for all ages at birthdays and holidays or any special occasions
This portable puzzle will fill their day
Best Selling Toys, Books & Games Worldwide:
Page Publications' goal is to provide happiness not only to young kids but to all ages
The most recognizable, best-selling toys, books, and games at affordable prices
Puzzles Available:
Elegant Peacock (500 piece)
Nuts About Donuts (500 piece)
Santorini Sunset (500 piece)
Eltz Castle (500 piece)
Seaside Bistro (500 Piece)
Rocky Mountain Reflection (500 piece)
Bow Bridge at Central Park (500 piece)
Ocean View (1000 piece)
Spacewalk (1000 piece)
Dogs on the Dock (1000 piece)
Dog Day Afternoon (1000 piece)
Mountain Retreat (1000 piece)
What's Included
2x Puzzles of your choice
Warranty
Reviews
Verified Purchase
Best Prices Anywhere
The puzzles came in perfect shape and with super fast delivery. The prices offered by MorningSave are better than I have found anywhere.
Written by @eubie12 - April 22nd 2021
Verified Purchase
Double the fun
I sent these as a birthday gift for my daughter. She was excited to have a couple of new puzzles to work on.
Written by @CreepingDeath - March 16th 2021
Verified Purchase
Puzzled
I received my jigsaw puzzles in no time at all. I am ready for the winter months when I refuse to step outside. Thank you!
Written by @solb - October 8th 2021
Verified Purchase
Quarantine project
Something to pass the time, and focus on a project. Pieces are larger than expected.
Written by @kmary511 - January 27th 2021
Verified Purchase
Wonderful Colorful Quick Ship!
Quick shipping and very nice quality. So happy for this great deal!
Written by @midasmary - March 9th 2021
Verified Purchase
CoronaWhat????
Good "stranded" use of time. Quite vibrant colors
Written by @ozcoyote2 - January 10th 2021
Verified Purchase
Jigsaw Puzzles
Written by @japan50 - March 8th 2021
Verified Purchase
Puzzles
Written by @blancarrod - September 27th 2021
Verified Purchase
Thank you for Adding Puzzles
My Sister Love them. Wishes there were higher number than 1000 pieces. Hay… She Loves Puzzles
Written by @tarlamae57 - March 14th 2021
Verified Purchase
good price
good price for a fun activity
Written by @MBMMBM - January 13th 2021
Verified Purchase
Puzzle box was torn and crushed
Written by @ricklipset - January 14th 2021
Verified Purchase
puzzle complaint
What didn't like was that the pieces were not cut sufficiently. I had to pull off pieces of back paper.
Written by @karenathey - March 7th 2021
Verified Purchase
Arrived 10 days later than expected
Product is fine. Disappointed with delivery time.
Written by @b00sbh - February 11th 2021
Verified Purchase
Disappointed- puzzle for 8/ 9 year olds
All pieces are the same cut. Pieces are large: 1¼-1½" rectangulars.
Makes us leery of items offered.
Written by @booapeek - January 28th 2021
Verified Purchase
worst puzzle I have ever had..............
Puzzle pieces weren't truly interlocking, they fell apart at the slightest touch. If I touched a piece at the bottom of the puzzle, pieces fell apart at the top of the puzzle.
Written by @eeliram - March 12th 2021
Verified Purchase
Do not recommend
The pictures are pretty, but the puzzle pieces are not unique- and they don't stay in place well. These are not quality puzzles. One of the puzzle boxes arrived damaged.
Written by @michellemornin - March 4th 2021