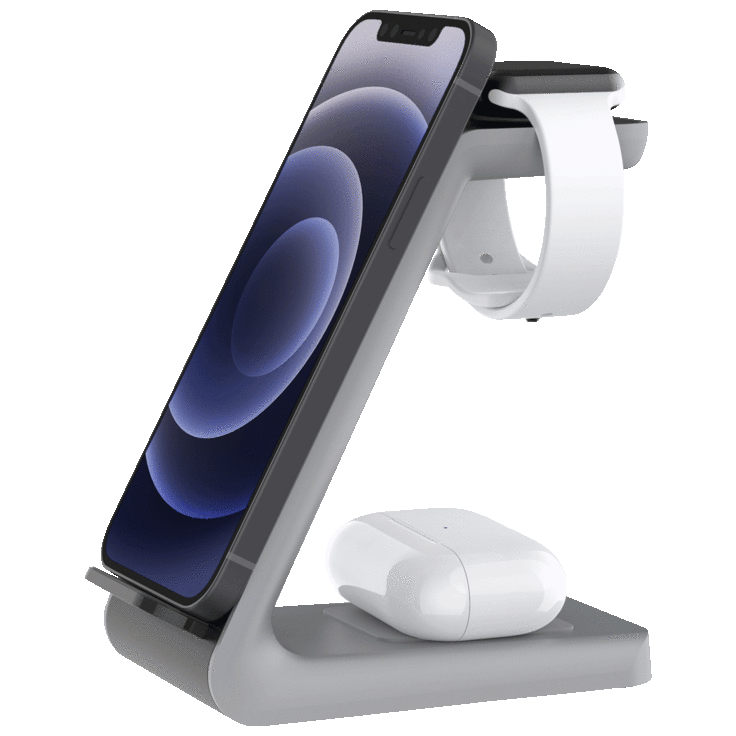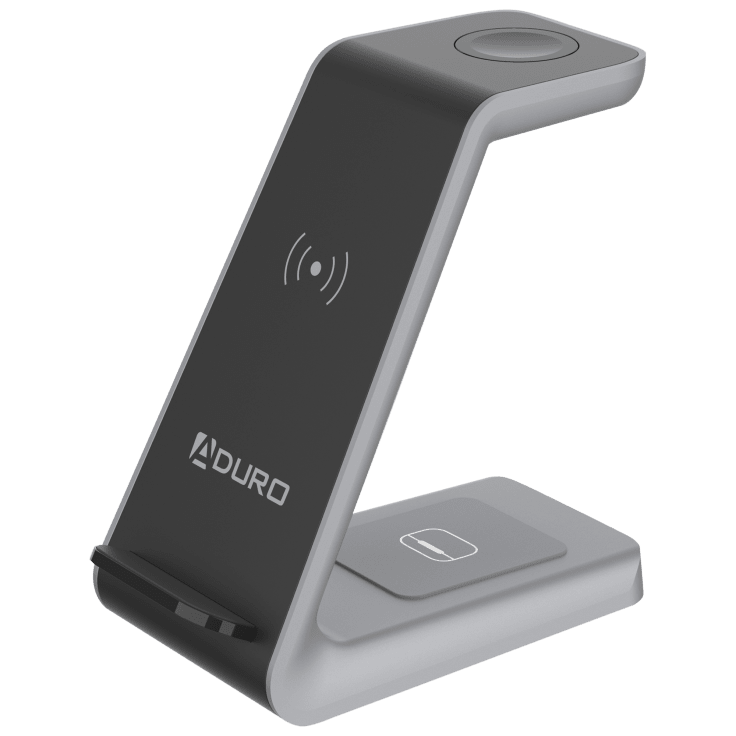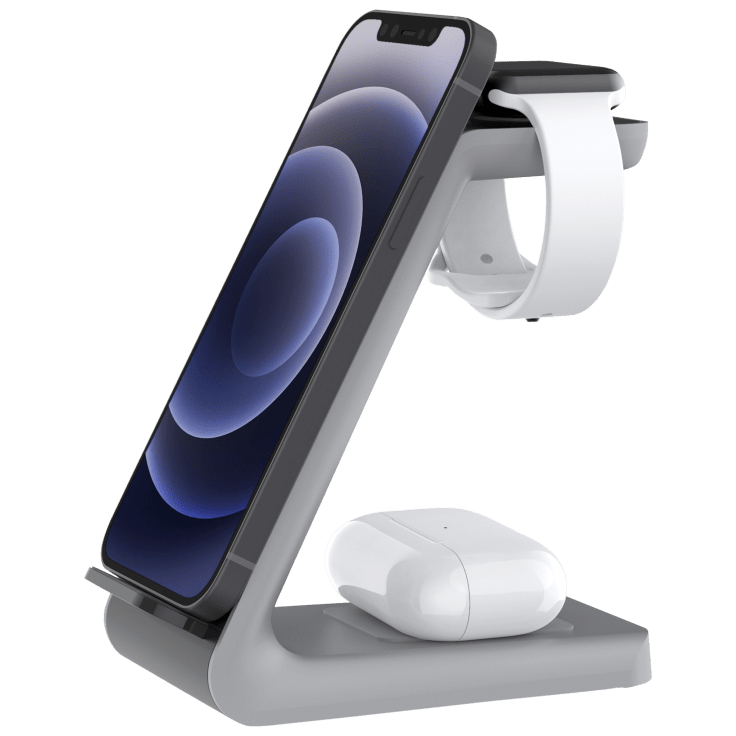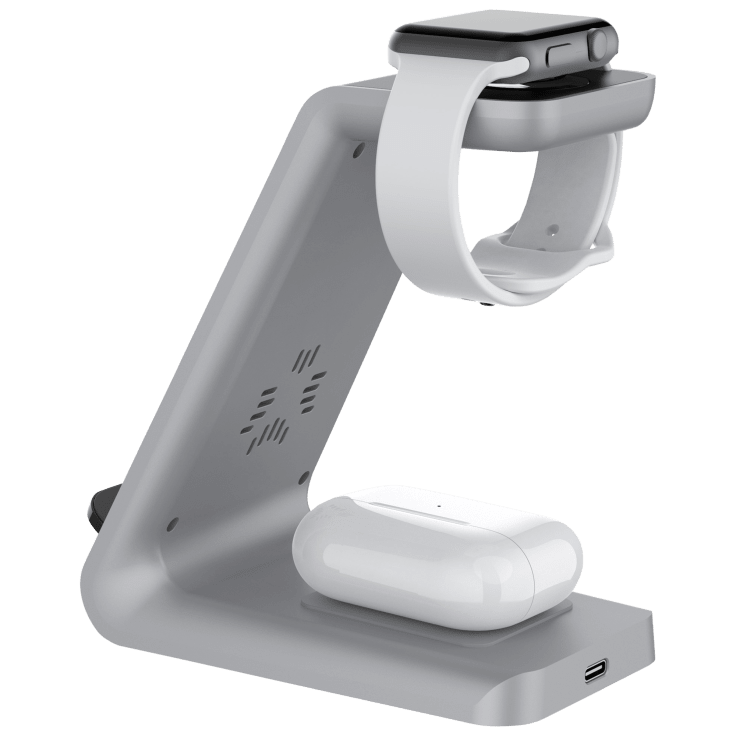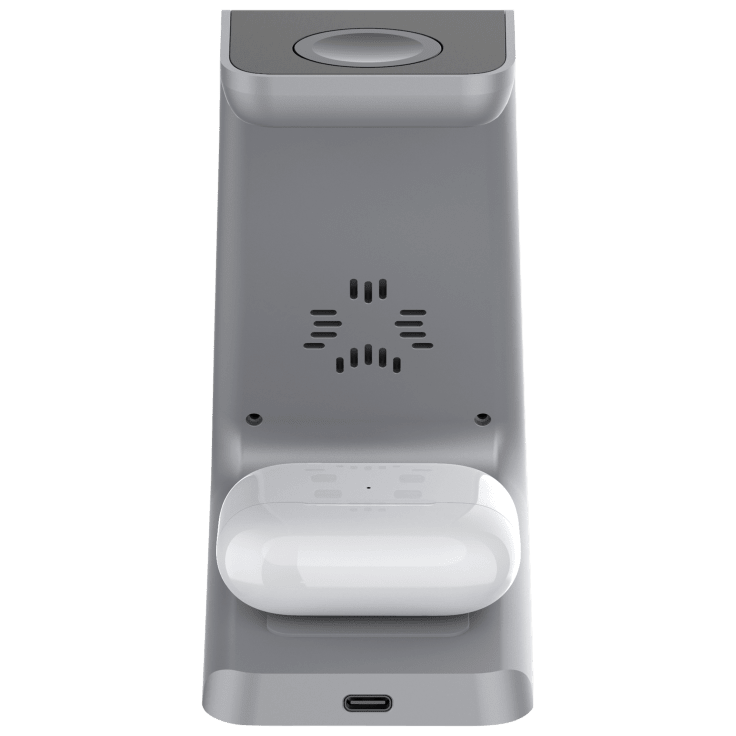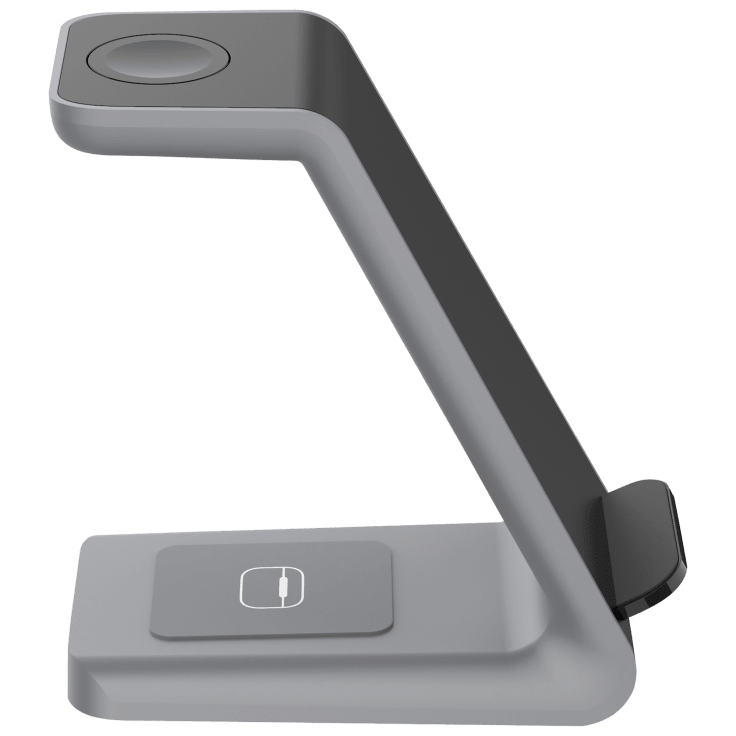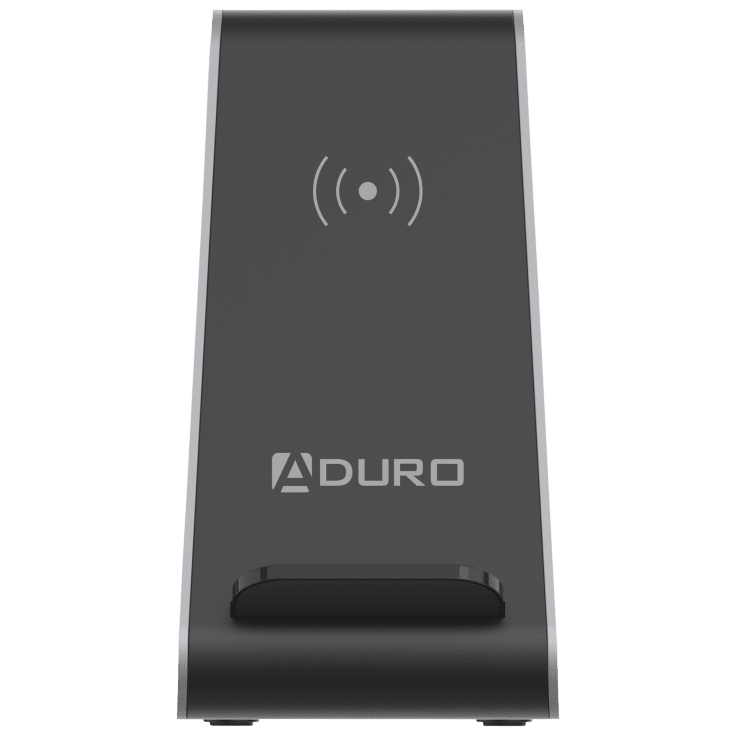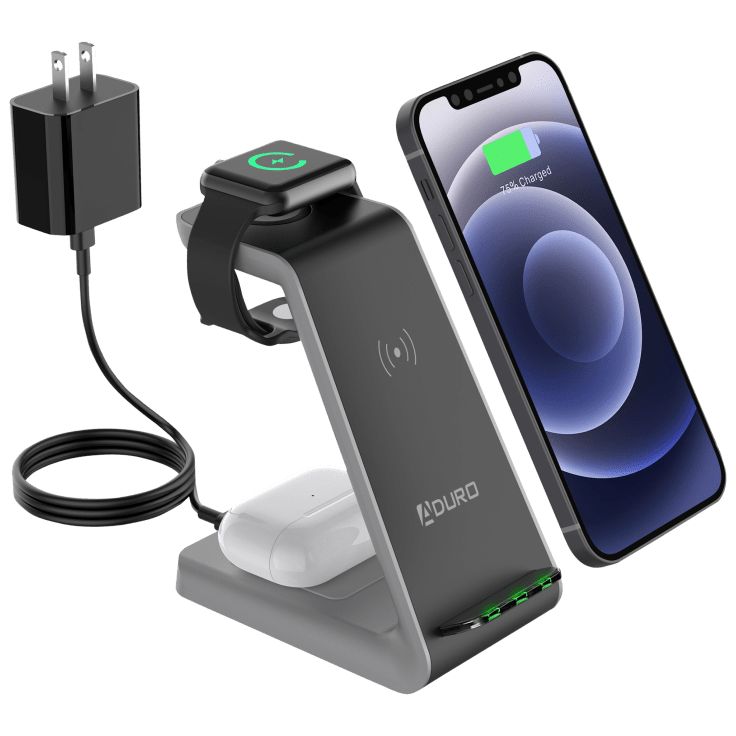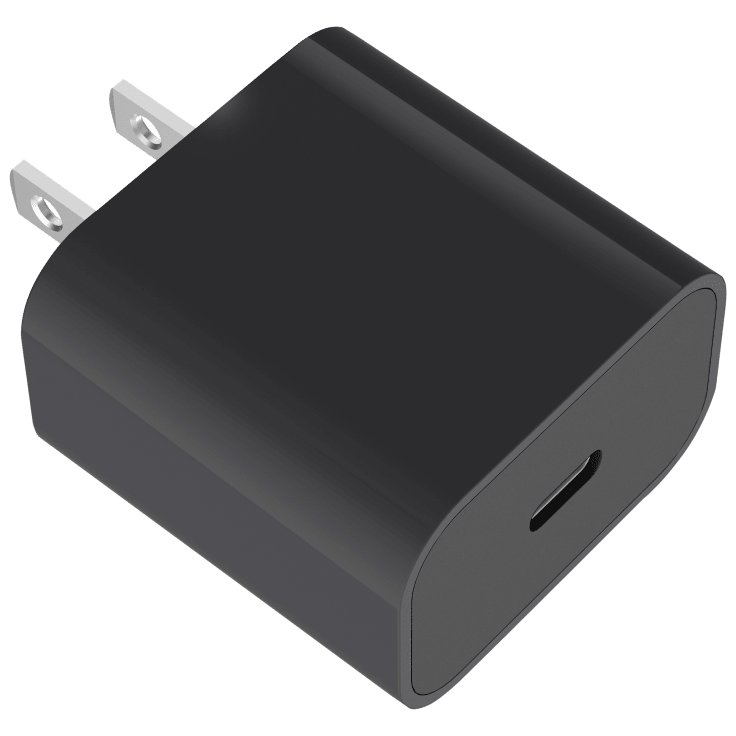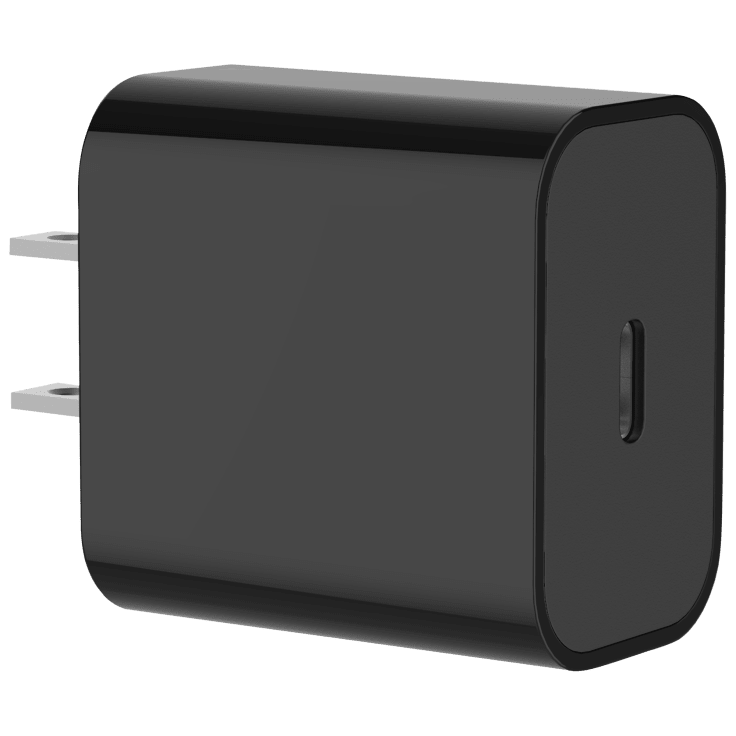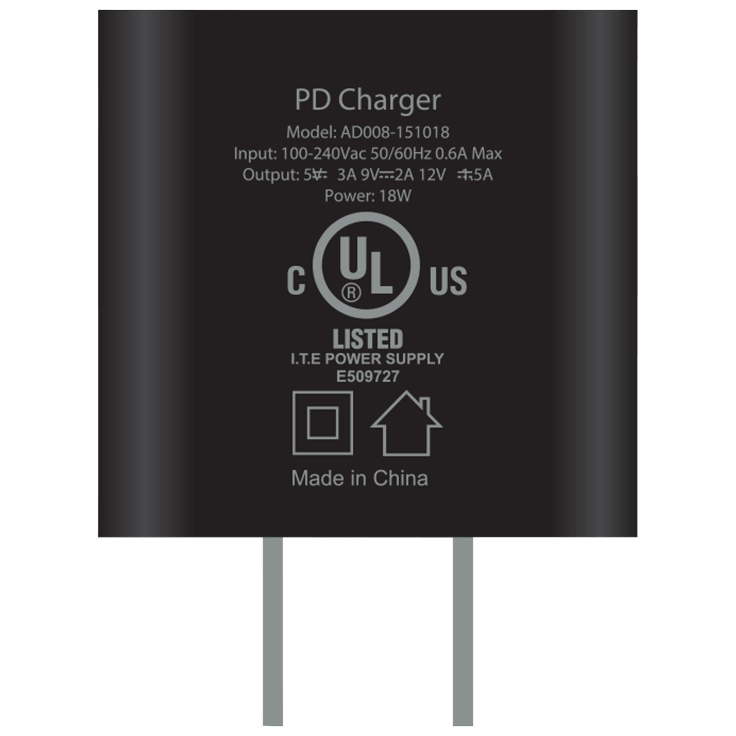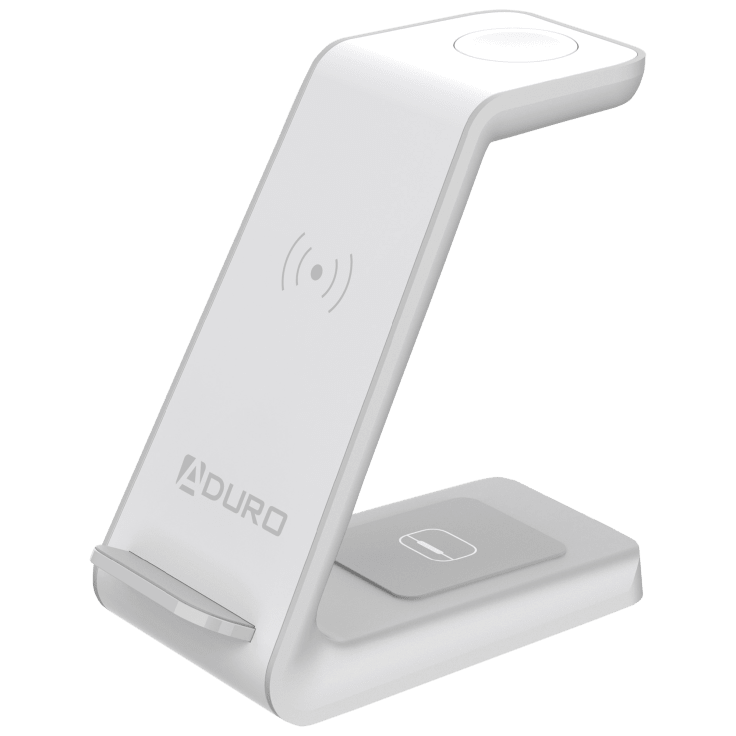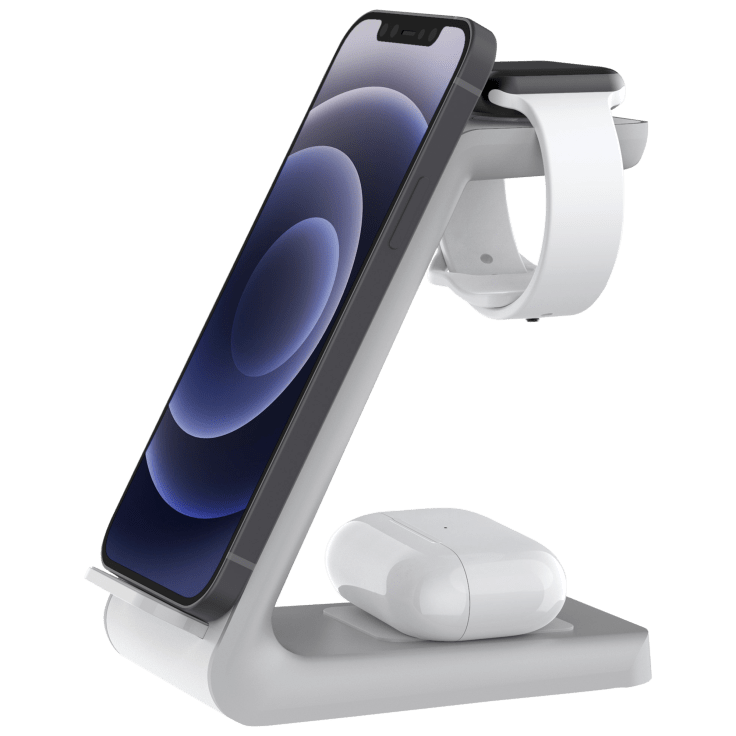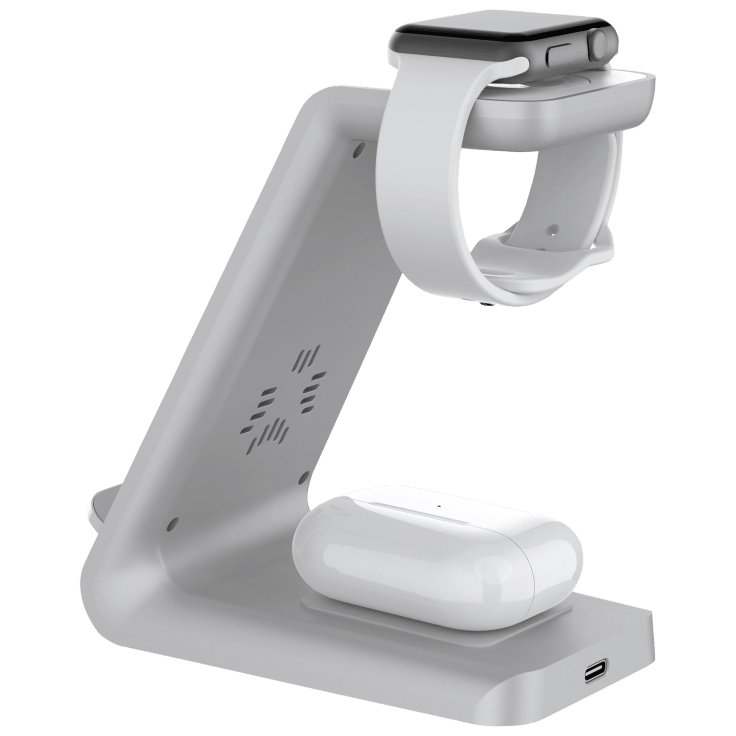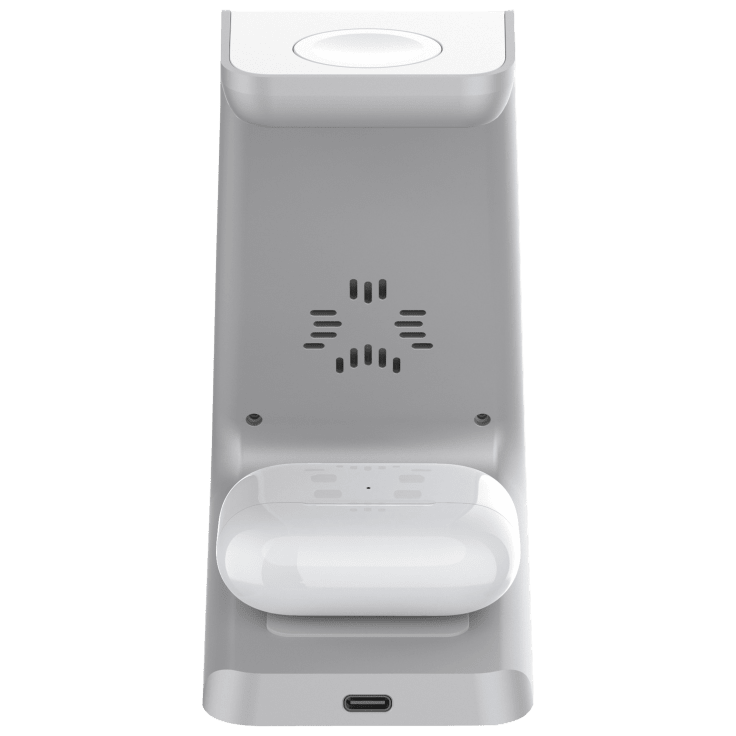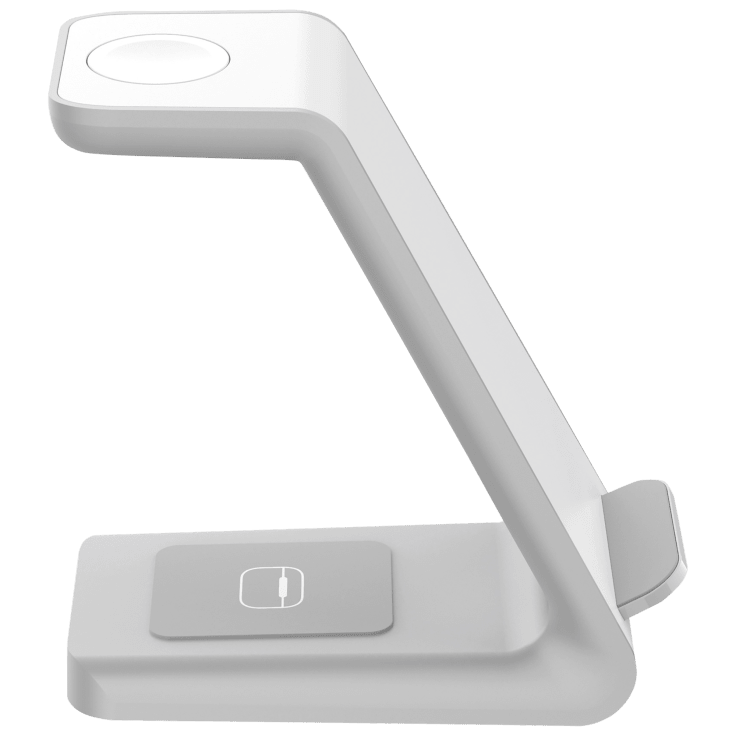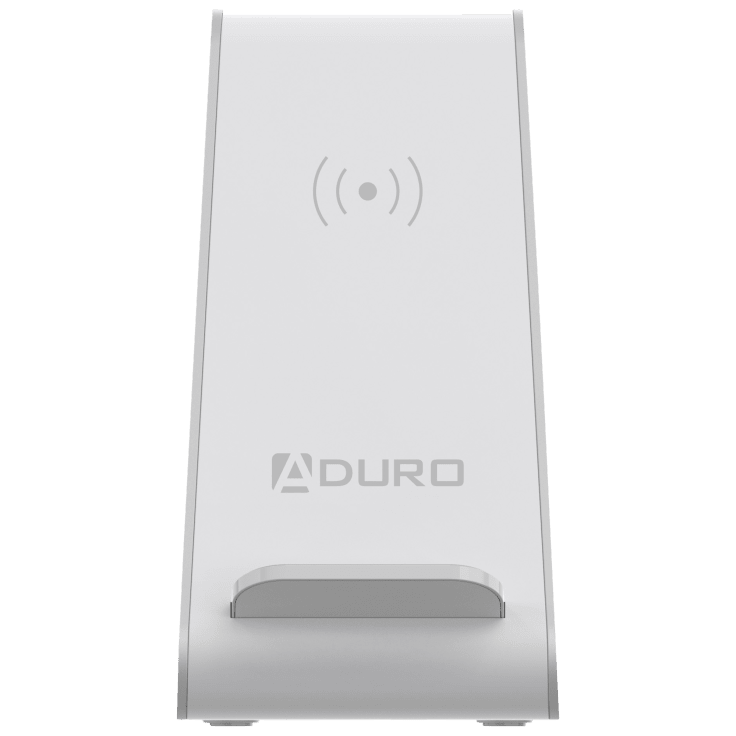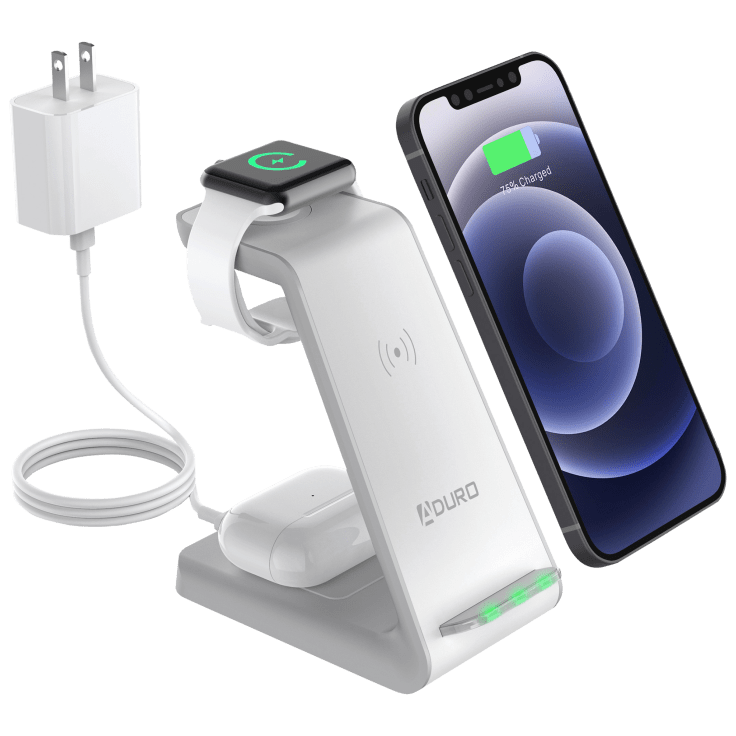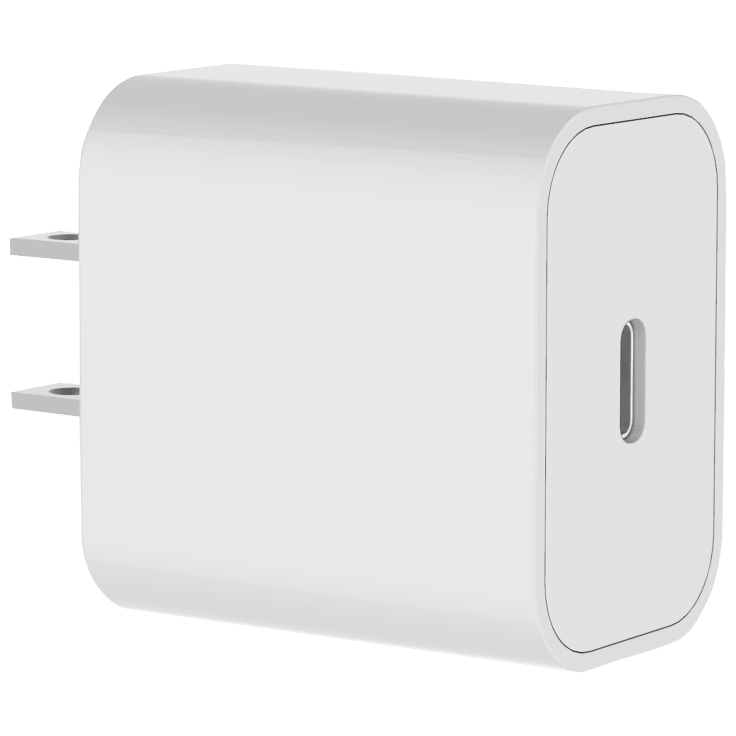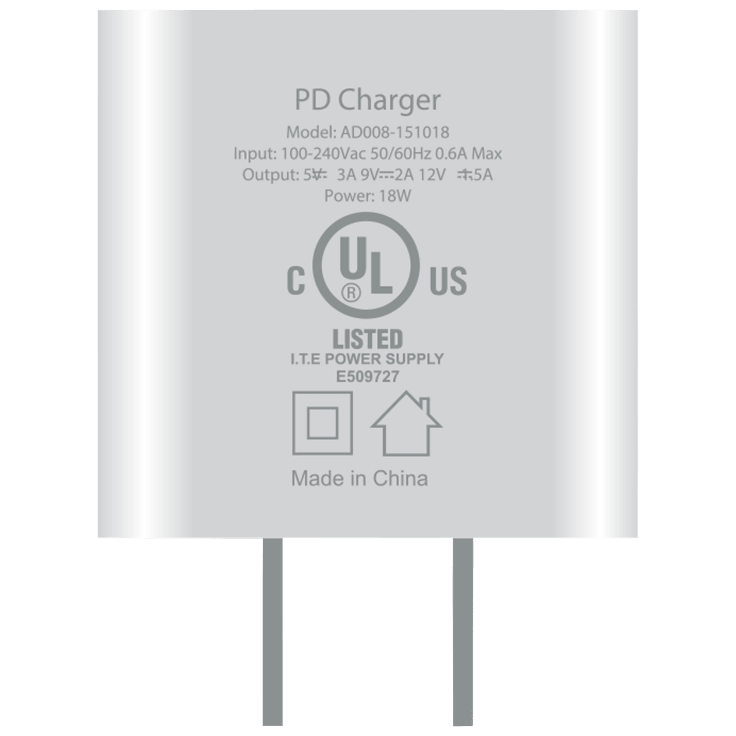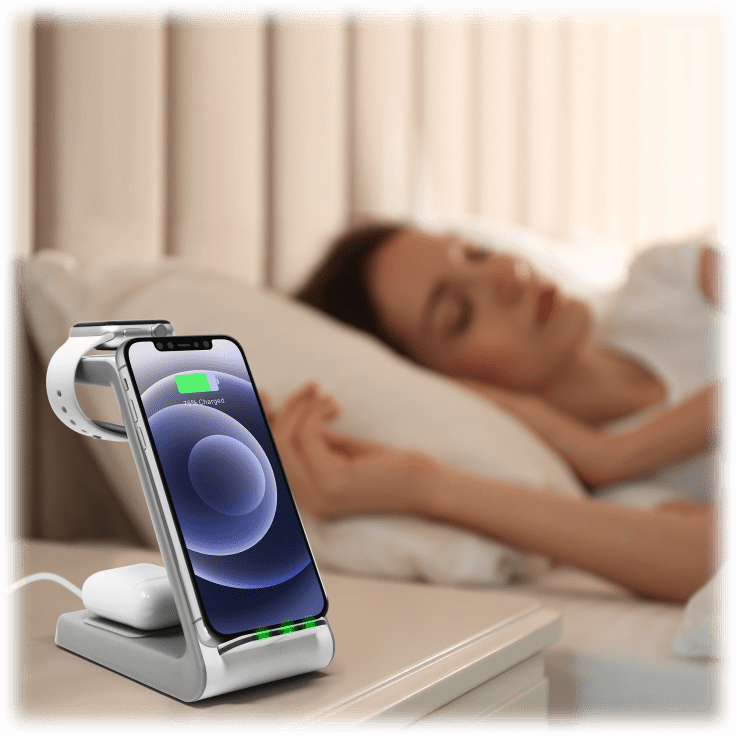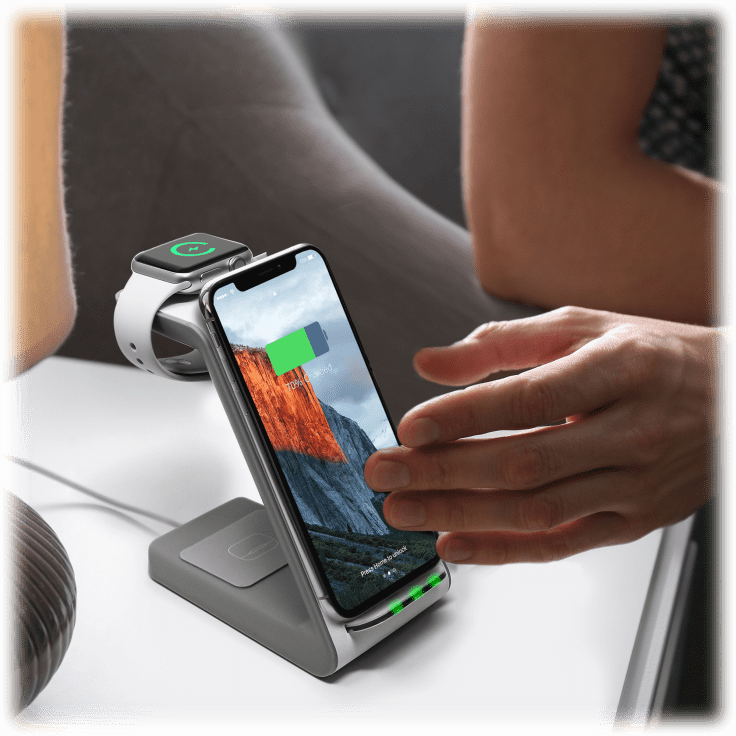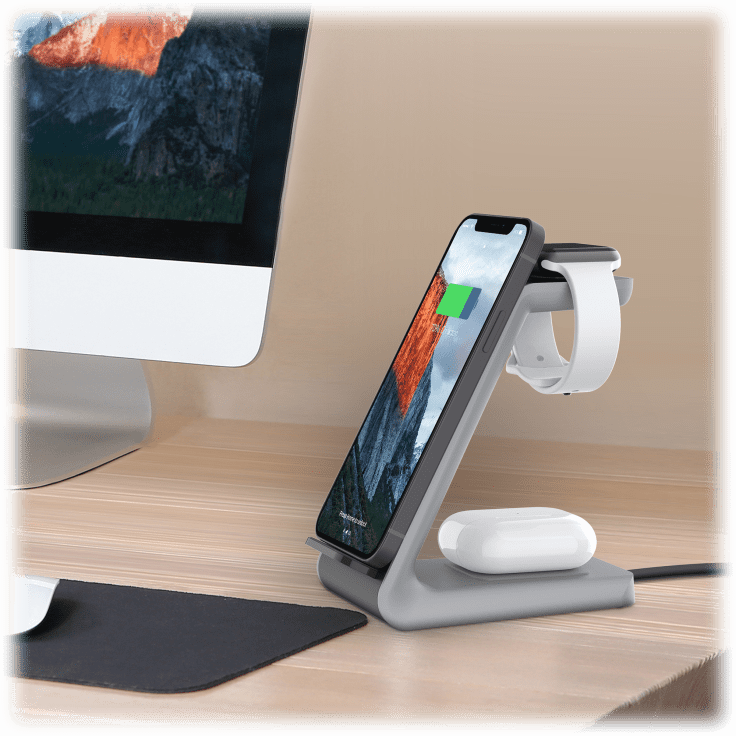 Aduro PowerUp Trinity Pro 3-in-1 Charging Station
Features
The wireless charger allows charging Apple AirPods, Apple Watch, and iPhone at the same time
Adopts the latest Qi wireless technology and supports the simultaneous charging of Qi-supported devices
Powerful magnetic fixed charging base has an anti-slip silicone design to ensure your devices are secured in place while charging
Safety Features:

Over-current protection, over-voltage protection, and over-temperature protection
Foreign object detection function

Supports vertical or horizontal wireless charging with a tilt angle design
Just set your device on the wireless phone charger and let the power flow
Forget about messing with cables and cases
Compact size is perfect for your nightstand, cubicle,
Specifications
Dimensions: 5.2" x 4.4" x 2.8"
Charging Stations:

10W fast-charging stand for your iPhone
5W AirPods
3W Apple Watch
What's Included?
1x Aduro PowerUp Trinity Pro 3-in-1 Charging Station
1x PD Wall Outlet Power Adapter
1x 3ft USB-C to USB-C Cable
Warranty
Available States
AL, AZ, AR, CA, CO, CT, DE, DC, FL, GA, ID, IL, IN, IA, KS, KY, LA, ME, MD, MA, MI, MN, MS, MO, MT, NE, NV, NH, NJ, NM, NY, NC, ND, OH, OK, OR, PA, RI, SC, SD, TN, TX, UT, VT, VA, WA, WV, WI, WY
Reviews
Verified Purchase
Wonderful
Love being able to charge my phone and watch at the same time! Works well, just wish it had better directions with it. Being unfamiliar with this type of charger, I would have appreciated more detail about the product.
Written by @Punzel89 - April 6th 2023
Verified Purchase
Updated review
After expressing my concern about this product, my comments were taken seriously and the matter was completely resolved to my satisfaction. Great customer service.
Written by @galestrickland - April 6th 2023
Verified Purchase
I've bought other products to charge my phone & watch they never worked as good sd this
I'm sorry I didn't get this Aduro Power Up sooner it works great saves space on my nightstand going on a cruise can take it with me and won't need as maybe chargers…
Written by @murphy18 - April 4th 2023
Verified Purchase
Adirondack power up 3- in - 1
This is fantastic! Great price and three for one charger. What more can you ask for .
Written by @Jenetmartinez - April 5th 2023
Verified Purchase
So far so good
Just got it today and it charges my iPhone Pro Max inside the Otterbox case and watch. Let's hope it continues to work
Written by @2muchmail - December 5th 2022
Verified Purchase
Charger of 3 things.
Excellent does a great job would like to buy one more
Written by @Survivor03ED - March 6th 2023
Verified Purchase
Power up
It came in a timely fashion for a gift.
Written by @tesfaye - April 4th 2023
Verified Purchase
Have not tried it yet but I'm sure that I would like it. One for my daughter and one for me. Thank you very much I'm sure I will enjoy and also my daughter. God bless
Written by @dan15gari - April 23rd 2023
Verified Purchase
Totally compact and most useful.
Written by @jdwhite01 - December 19th 2022
Verified Purchase
Charger station
Super efficient. Hoped it would charge other similar earbuds. Not crazy about the backlight.
Written by @Debraiott - February 24th 2023
Verified Purchase
Charger doesn't charge everything
I bought this charger to charge my Apple Watch, air pods and iPhone. It does charge my phone and AirPods. But not my Apple Watch. I reached out to customer support who were great about this. Actually the best customer service I've had lately! Hopefully the charger works better for others than it did for me. But rest assured you will be taken care of if not!
Written by @cajohann68 - April 16th 2023
Verified Purchase
Product not as advertised
It will not charge my Apple Watch. Does charge iPhone.
Written by @nanpop1 - April 19th 2023
Verified Purchase
Doesn't work
Bought two and both don't work very disappointed.
Written by @Dp8zxtay - April 8th 2023
Doesn't work
The product isn't charging my watch
Written by @Juliejetson1 - December 7th 2022
Verified Purchase
This product doesn't work. It does not charge my apple watch and airpods. It is completely useless. Please refund my money,
Written by @Yolanta - March 4th 2023
Verified Purchase
Does not completely charge devices.
Written by @nlpkline - February 28th 2023