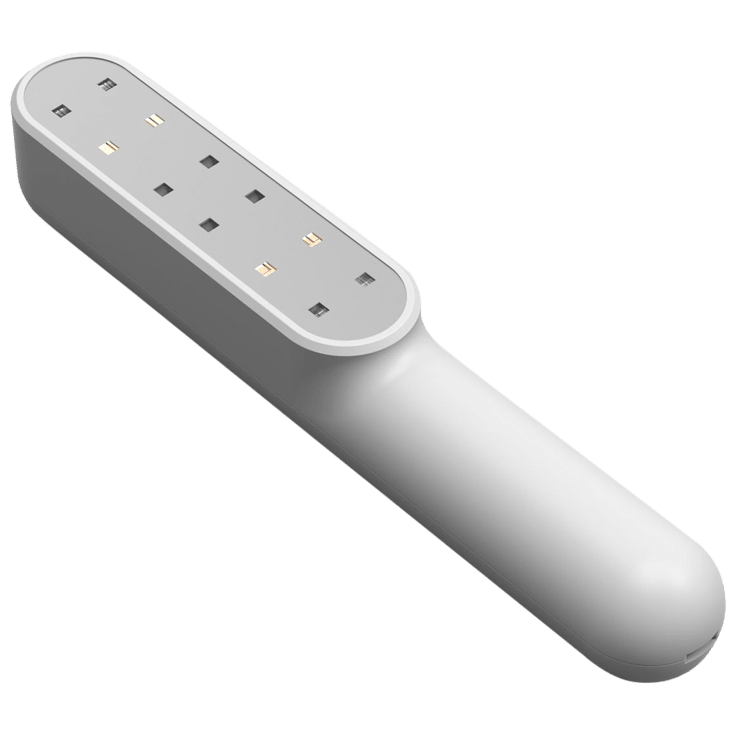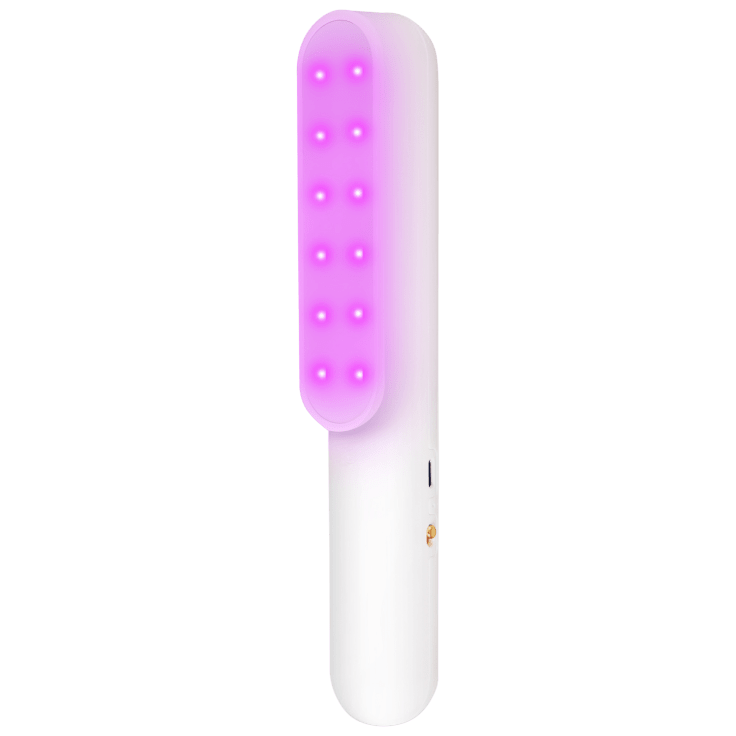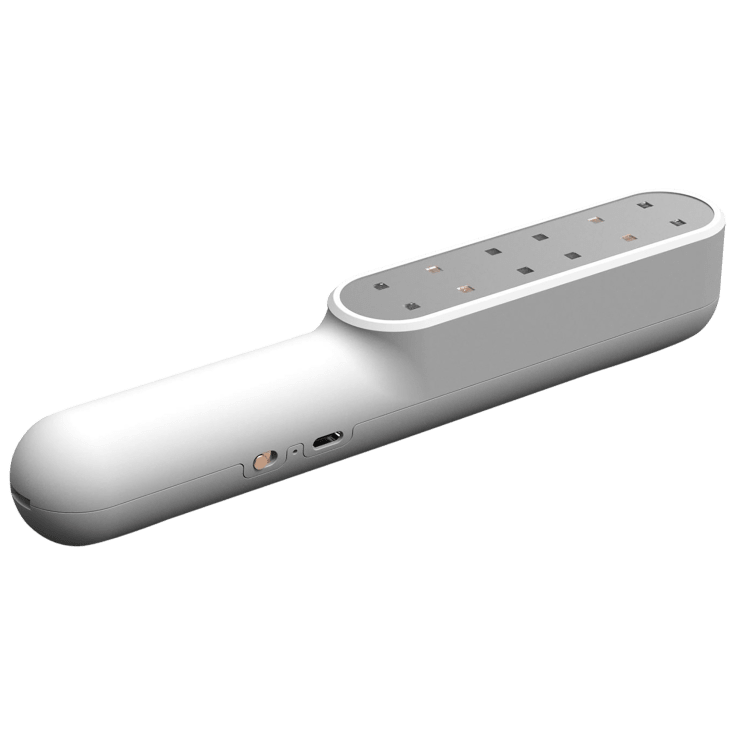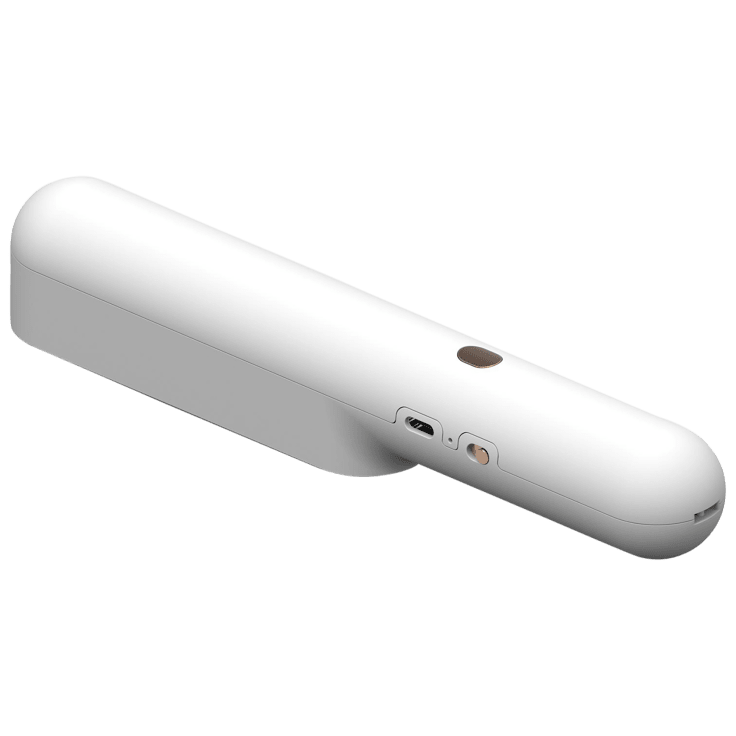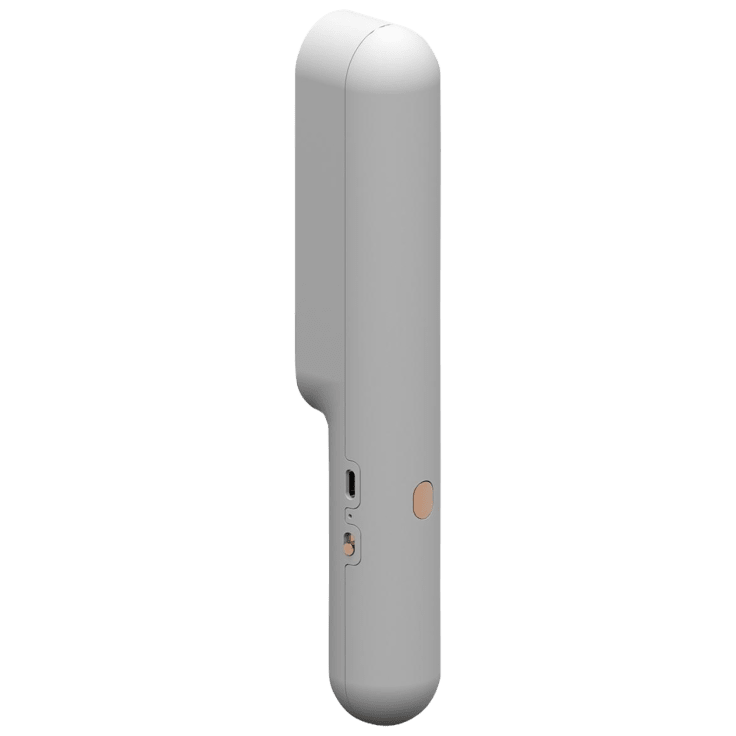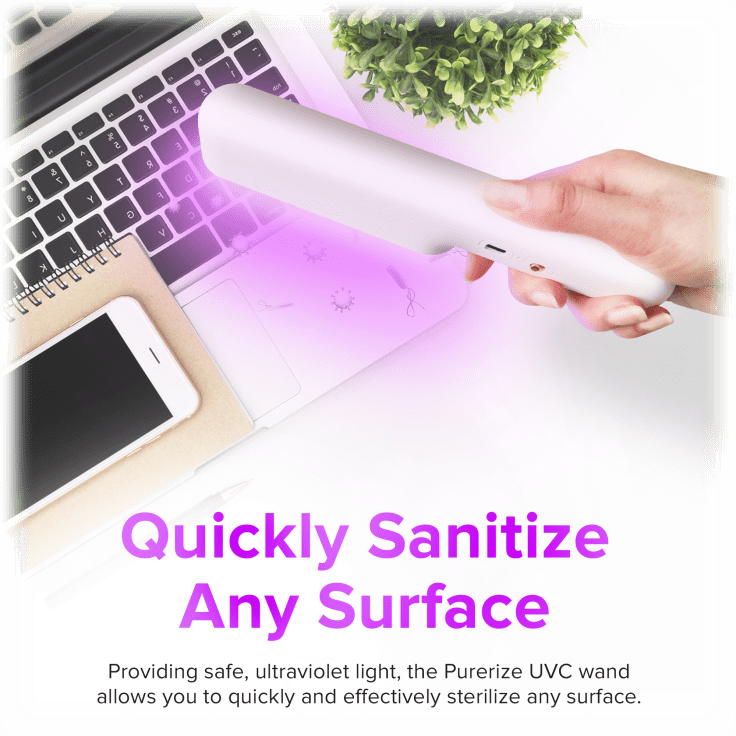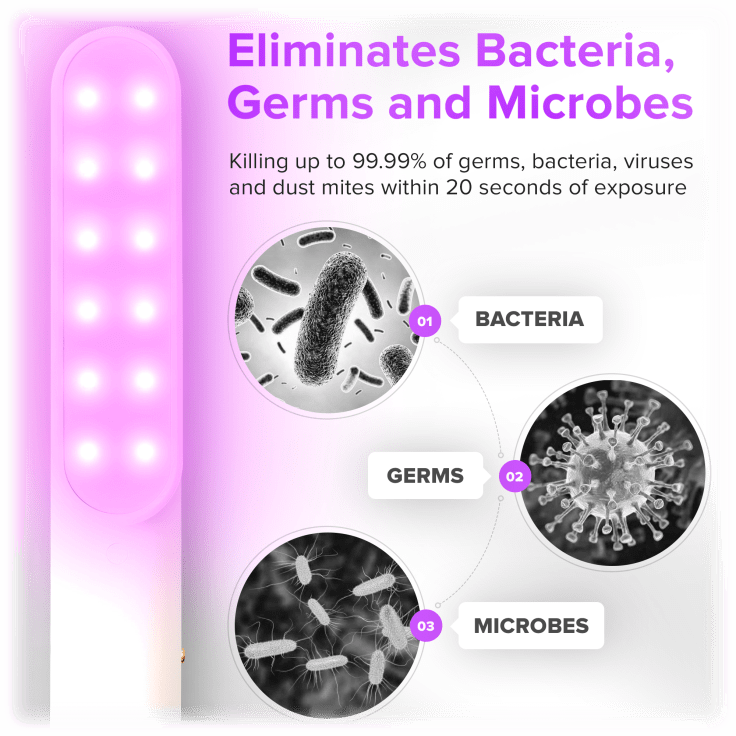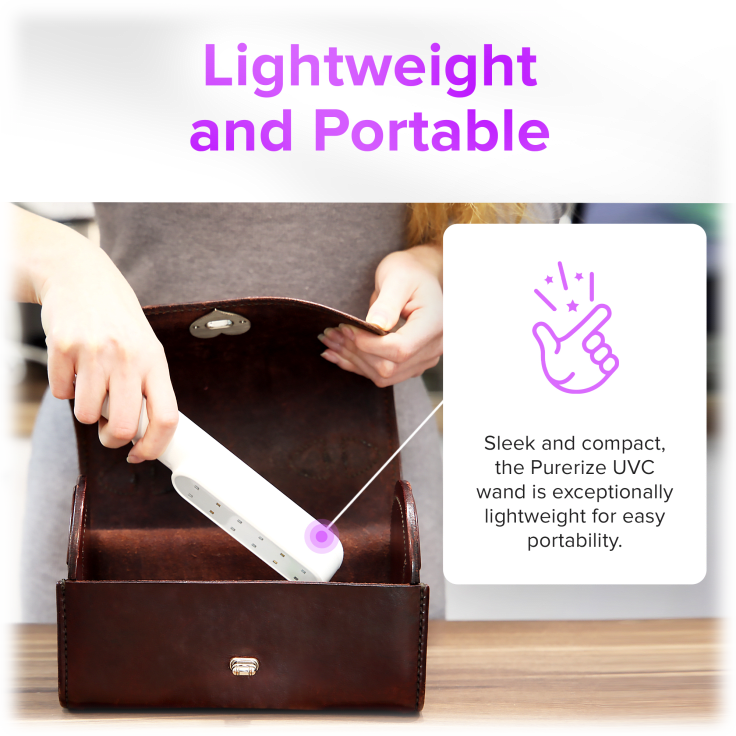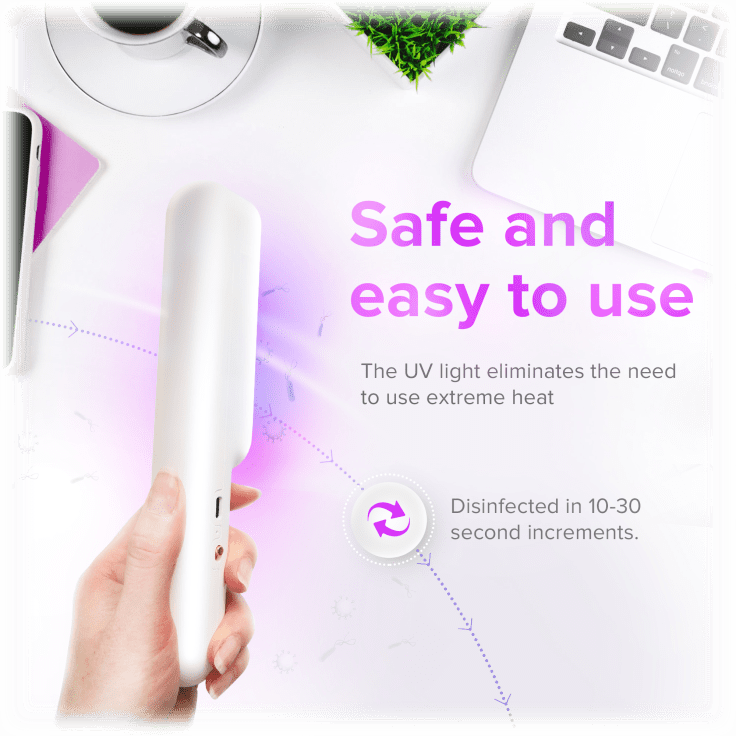 UV WandPro Sanitizer with Rechargeable Battery
Features
QUICKLY SANITIZE ANY SURFACE: Providing safe, ultraviolet light, the Purerize UVC wand allows you to quickly and effectively sterilize any surface. Perfect for disinfecting hard surfaces such as phones, keyboards, and light switches, the UVC wand can be used to sanitize countertops, toothbrushes, toilet seats. The disinfectant wand is also great for cleaning soft surfaces such as pillows, stuffed animals, and upholstered chairs.
ELIMINATES BACTERIA, GERMS, AND MICROBES: Advanced LED-chip technology creates safe UV light that is clinically proven to kill up to 99.99% of germs, bacteria, viruses, and dust mites within 20 seconds of exposure to reduce risks of infection and cross-contamination. The sterilizer lamp also refreshes the air, eliminating musty odors to promote easier breathing.

LIGHTWEIGHT AND PORTABLE: Sleek and compact, the Purerize UVC wand is exceptionally lightweight for easy portability. Suitable for use at home, at the office, or in the schoolroom, the UVC wand is also great for traveling. The slim sanitizing light can be used to disinfect shopping carts, surfaces at restaurants, airline seats, and more.

POWERFUL, RECHARGEABLE DESIGN: Perfect for on the go use, the cordless UVC wand is powered by a rechargeable battery for hours of use. The disinfectant light includes a USB charging cable, a lanyard to keep the wand close at hand, and a carry bag for safe storage.

SAFE AND EASY TO USE: The UV light eliminates the need to use extreme heat, liquids or harmful chemicals to effectively sanitizing hard to clean areas. Simple to use, hold the Purerize UV wand close to the surface and move the wand slowly across the area to be disinfected in 10-30 second increments.
Specifications
Power: 7 watts
UV Lightsource: UVC 270-285nm
Battery: 18650-2000mAh
Dimensions: 8.62" by 1.34" by 1.57"
Weight: 9.5 ounces
Included in the box
1x UV WandPro Sanitizer with Rechargeable Battery
1x Storage Bag
Warranty
Available States
AL, AZ, AR, CA, CO, CT, DE, DC, FL, GA, ID, IL, IN, IA, KS, KY, LA, ME, MD, MA, MI, MN, MS, MO, MT, NE, NV, NH, NJ, NM, NY, NC, ND, OH, OK, OR, PA, RI, SC, SD, TN, TX, UT, VT, VA, WA, WV, WI, WY
Reviews
Verified Purchase
Puritise Blue Light Wand
Easy to set up with Home and vehicle power chords - Works fine as far as I can tell

Written by @dste2556 - December 9th 2020
Verified Purchase
EXCELLENT Product!
Easy to ma age; excellent results and piece of mind…
Written by @VALANI02 - December 30th 2020
Verified Purchase
The 2nd Wand was the Charm
This will be very useful for quick sanitizing jobs. Looking forward to using this along with other products to stop the spread.
Written by @JBMoses4p - January 22nd 2021
Verified Purchase
I received my wand earlier, I love it
Written by @trinatharp - December 16th 2020
Verified Purchase
Written by @mskelly1 - February 16th 2021
Verified Purchase
Horrible
Written by @tammykerr91366 - January 3rd 2021
Verified Purchase
It took 2 1/2 months to deliver this item. I needed it for a trip I was taking in January. Now I don't need it
Written by @nforst - February 12th 2021