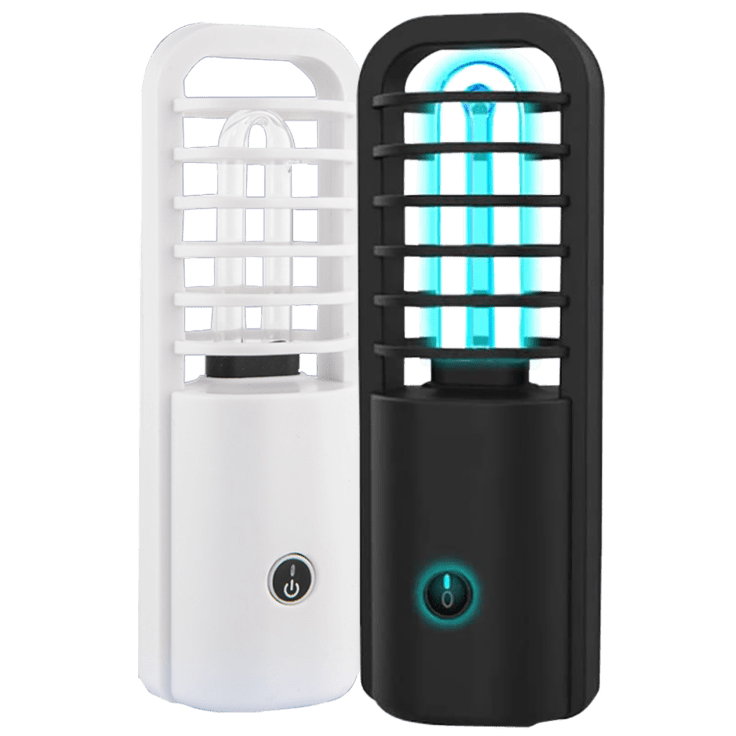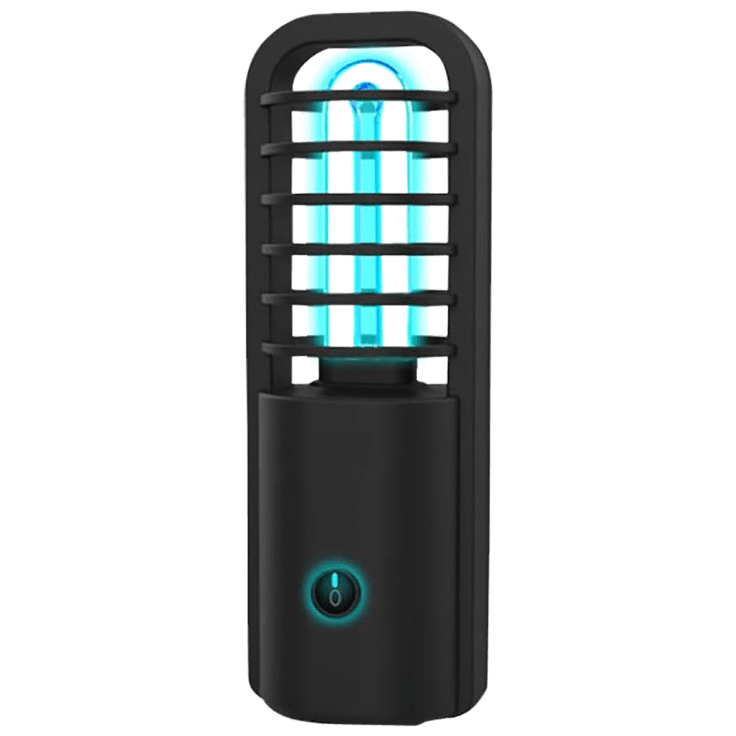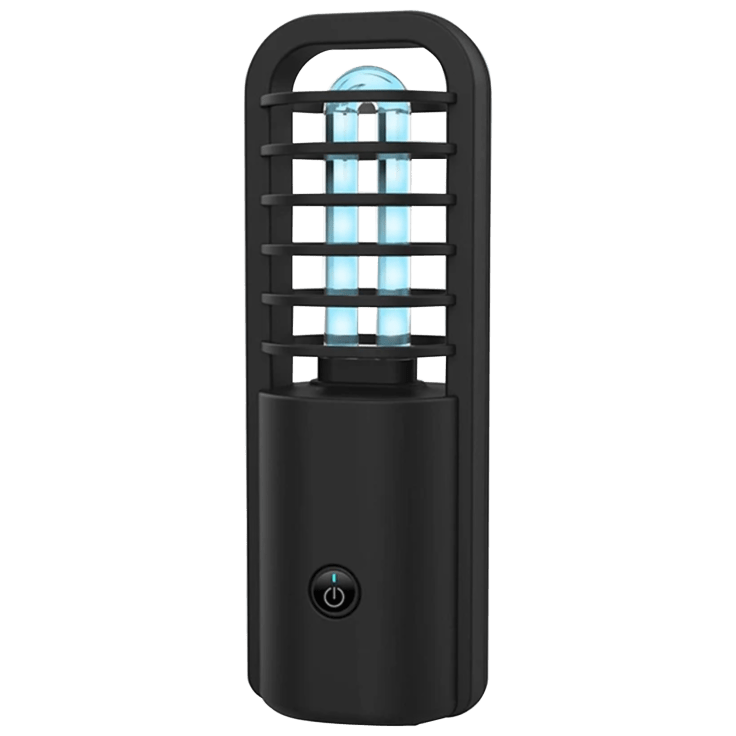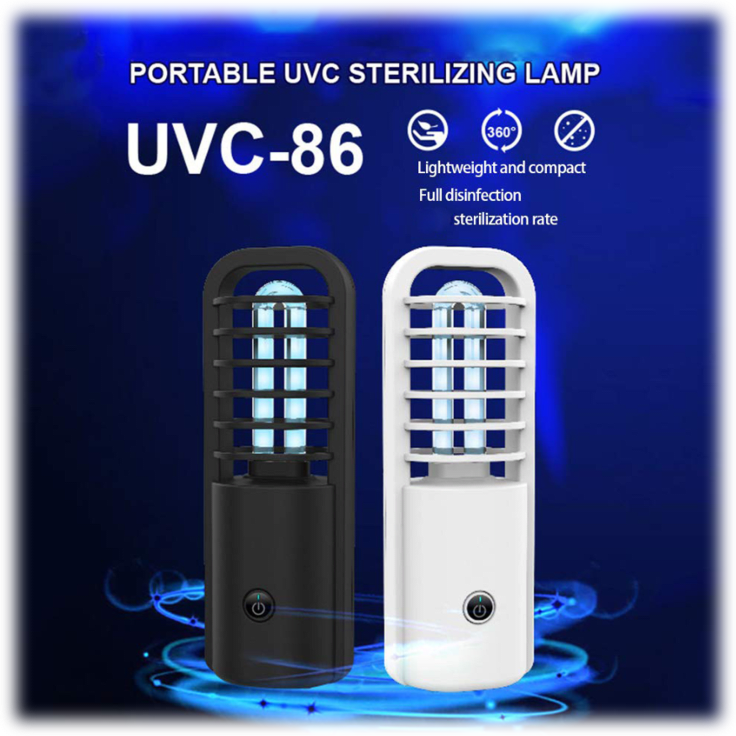 Puretize Portable UV-C Mini Sterilization Lamp
Features
SAFELY CLEAN AND DISINFECTION YOUR SPACE: Combining ultraviolet light and sterilization, the Purerize sterilization light cleans your immediate area including the air, as well as hard and soft surfaces. Eliminating contaminants such as bacteria, viruses, dust, and pollen, the sanitizing light reduces the risk of infection and cross-contamination to promote better health.

360 DEGREES OF CLEAN: Clinically proven to destroy 99.9% of the surface and airborne bacteria, viruses, and mites, the mini sanitizing light effectively cleans and disinfects the space without the use of harsh chemicals, toxic liquids, or extreme heat. The UV-C lamp provides 360° of sterilizing light to remove unpleasant odors from pets, cooking and garbage as well as dust and formaldehyde, refreshing the air for easier breathing

CORDLESS AND COMPACT: Sized to easily fit in a handbag, briefcase, or even a pocket, the Purerize mini sterilization light is easily portable. The rechargeable UVC light provides hours of cleaning power to use at home, at school, at the office, and on the go and includes a USB charging cable for added convenience.

EASY TO USE: The mini sterilizing light is easy to use with the touch of a button. For thoroughly cleaning and disinfecting a space, the compact light features a 30-minute timer with an automatic shutoff for convenience. Please note: The mini UVC disinfection lamp emits powerful ultraviolet light that can damage the skin and the eyes. All humans, pets, and live plants should be removed from the space during each sterilization cycle.

OPEN MODERN DESIGN: Perfect for sanitizing closets, small bedrooms, bathrooms, cubicles, office spaces, the Purerize disinfection lamp is slim and compact with a modern, open design.
Included in the box
1x Purerize Portable UV-C Mini Sterilization Lamp
Warranty
Available States
AL, AZ, AR, CA, CO, CT, DE, DC, FL, GA, ID, IL, IN, IA, KS, KY, LA, ME, MD, MA, MI, MN, MS, MO, MT, NE, NV, NH, NJ, NM, NY, NC, ND, OH, OK, OR, PA, RI, SC, SD, TN, TX, UT, VT, VA, WA, WV, WI, WY