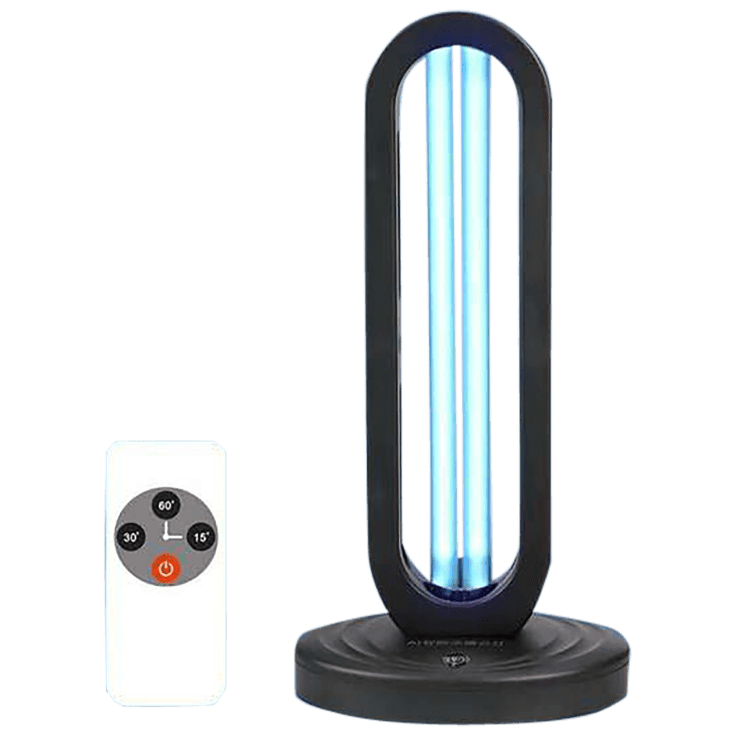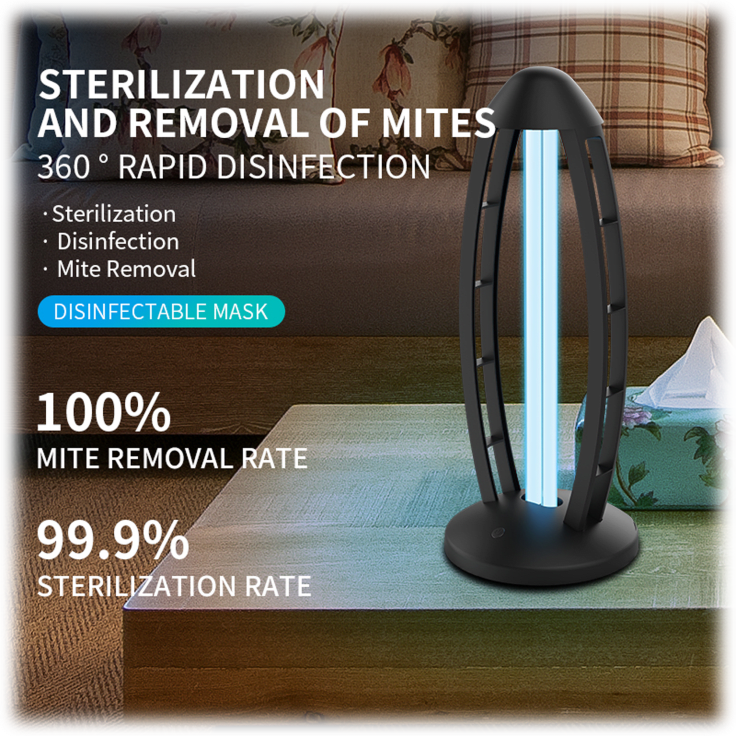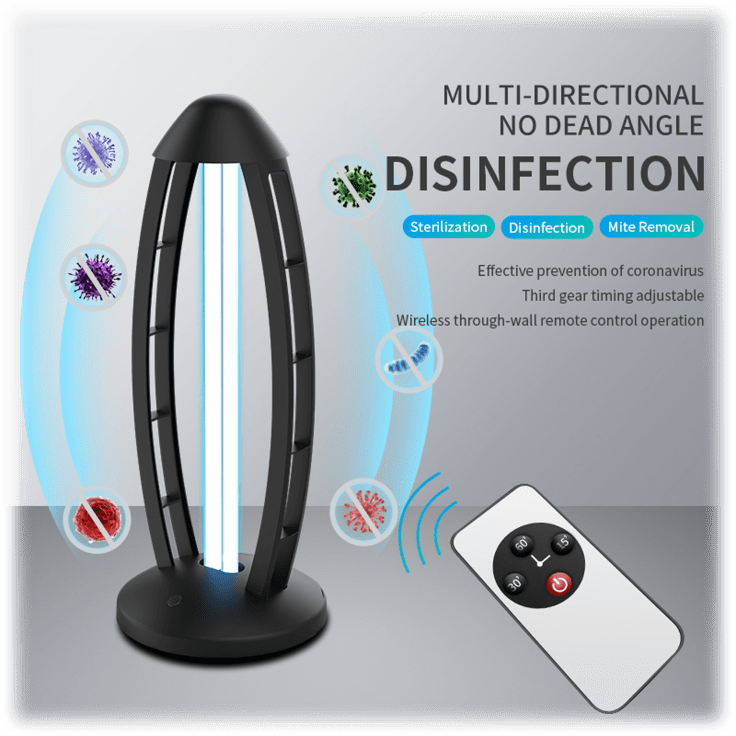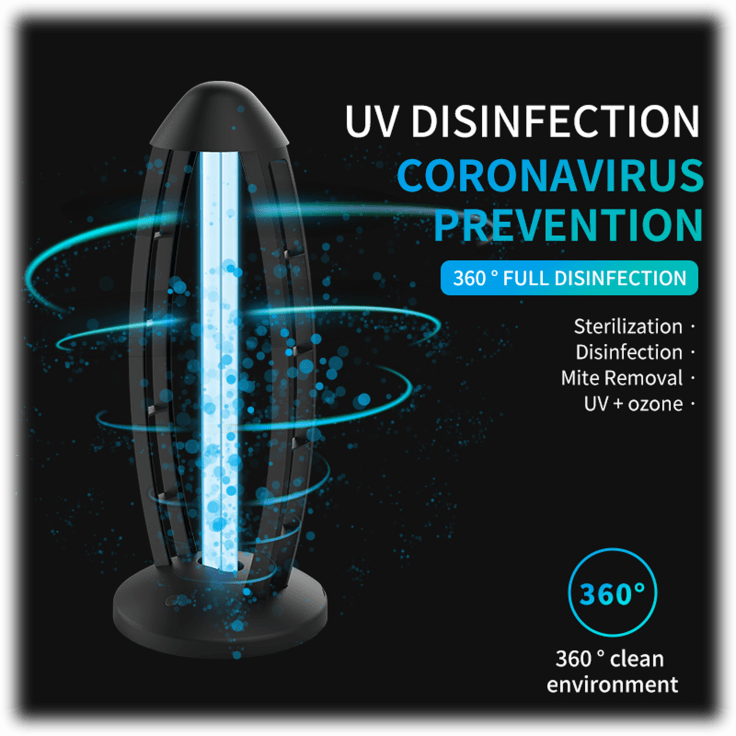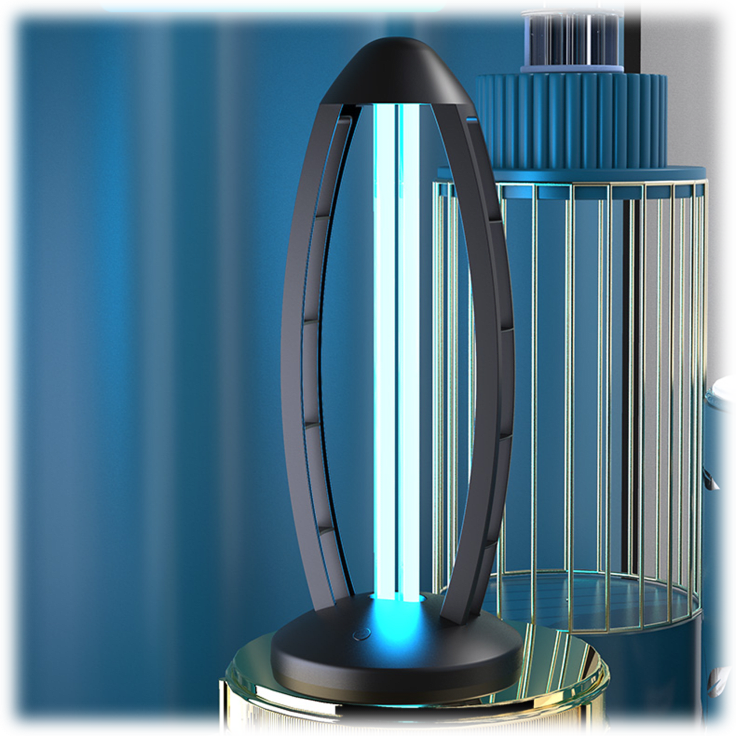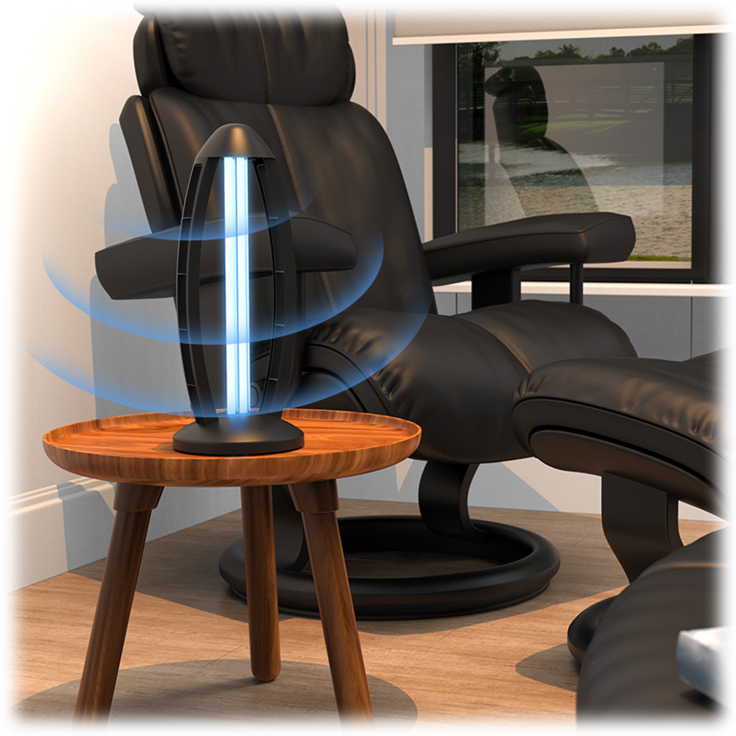 Puretize UV-C Disinfection Lamp, Air Purifier, & Germicidal Sanitizer
Features
EFFECTIVELY CLEAN AND STERILE YOUR SPACE: Clinically proven to eradicate 100% of mites and 99.9% of bacteria, viruses, and pollutants, the Purerize UVC disinfection lamp with ozone sterilization effectively cleans the air in any space to promote overall health and easier breathing. The UV lamp also disinfects hard and soft surfaces such as tables, countertops, upholstered furniture, toys, bedding, and more.

ELIMINATES AIRBORNE AND SURFACE CONTAMINANTS: The UV quartz light provides 360° of sterilizing light to eliminate bacteria, viruses, and mites without the use of harsh chemicals or extreme heat. The powerful light also removes pet, cooking and garbage odors, dust, pollen, and formaldehyde, refreshing the air for a clean indoor environment.

MULTIPLE TIMER SETTINGS WITH REMOTE OPERATION: Easy to operate, the Purerize UVC lamp features three timer settings with an automatic shutoff feature to ensure each space is thoroughly disinfected. A long-range remote control allows the lamp to be turned on or off from another room.

SLEEK MODERN DESIGN: Perfect for bedrooms, bathrooms, kitchens, living rooms, and office spaces, the Purerize disinfection lamp is slim and compact with a modern design. The open style lamp features a wide stable base and is easily portable for moving from room to room.

SUITABLE FOR LARGE ROOMS: Designed to completely sterilize spaces up to 430 sq. ft. for use in classrooms, office spaces, and other shared areas. Please note: the UVC disinfection lamp emits powerful ultraviolet light that can damage skin and eyes. All humans, pets, and plants should be removed from the room before starting a sterilization cycle. The room may be occupied 40 minutes after the cycle has ended allowing time for ozone decomposition.
Warranty
Available States
AL, AZ, AR, CA, CO, CT, DE, DC, FL, GA, ID, IL, IN, IA, KS, KY, LA, ME, MD, MA, MI, MN, MS, MO, MT, NE, NV, NH, NJ, NM, NY, NC, ND, OH, OK, OR, PA, RI, SC, SD, TN, TX, UT, VT, VA, WA, WV, WI, WY