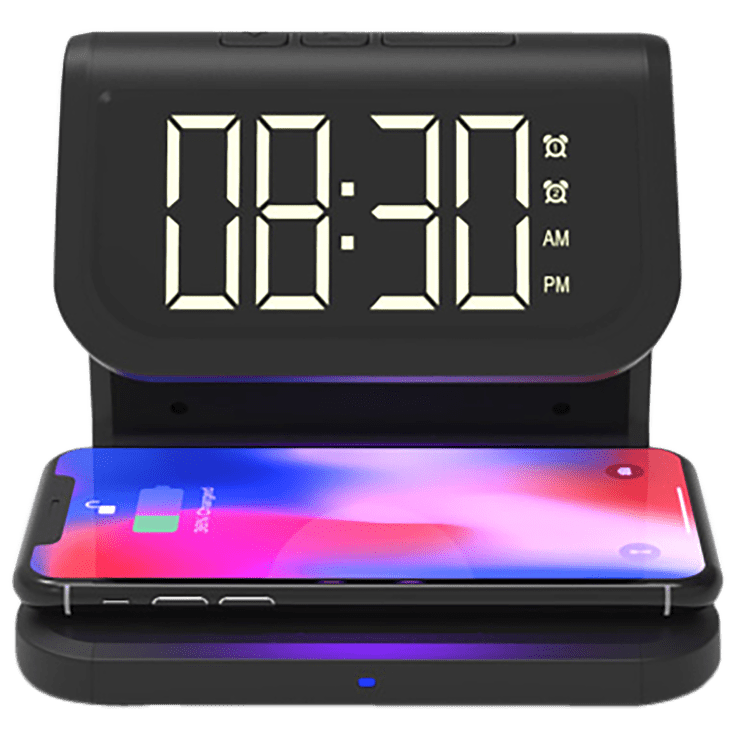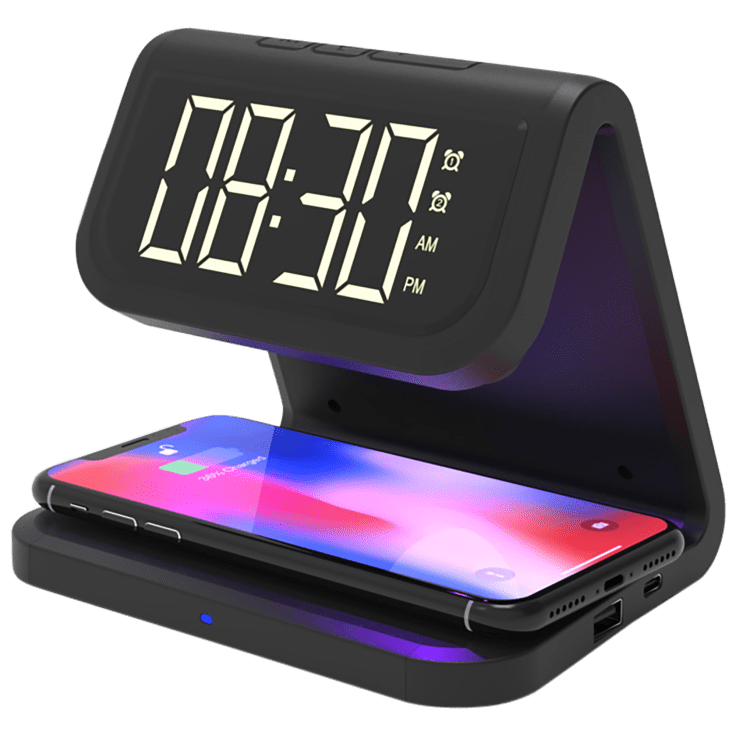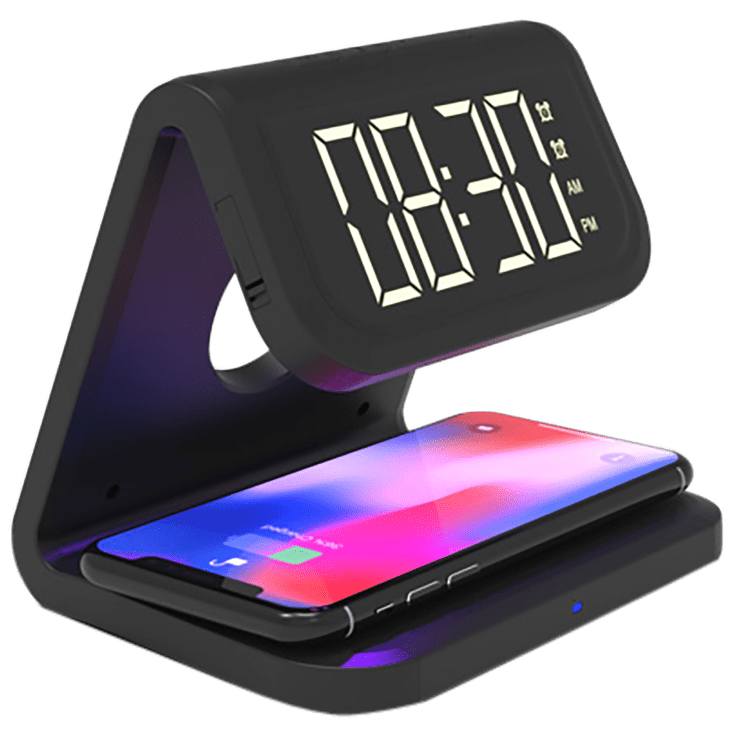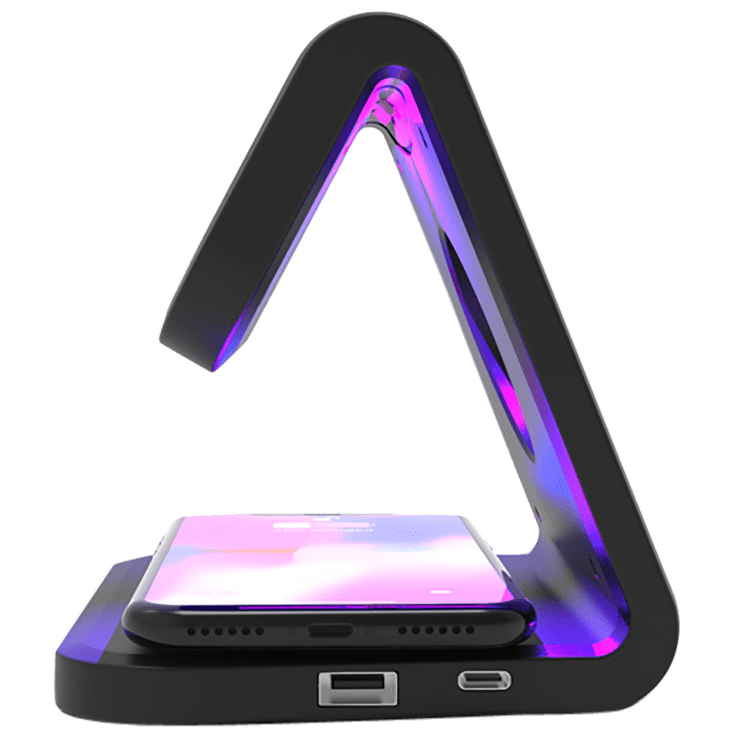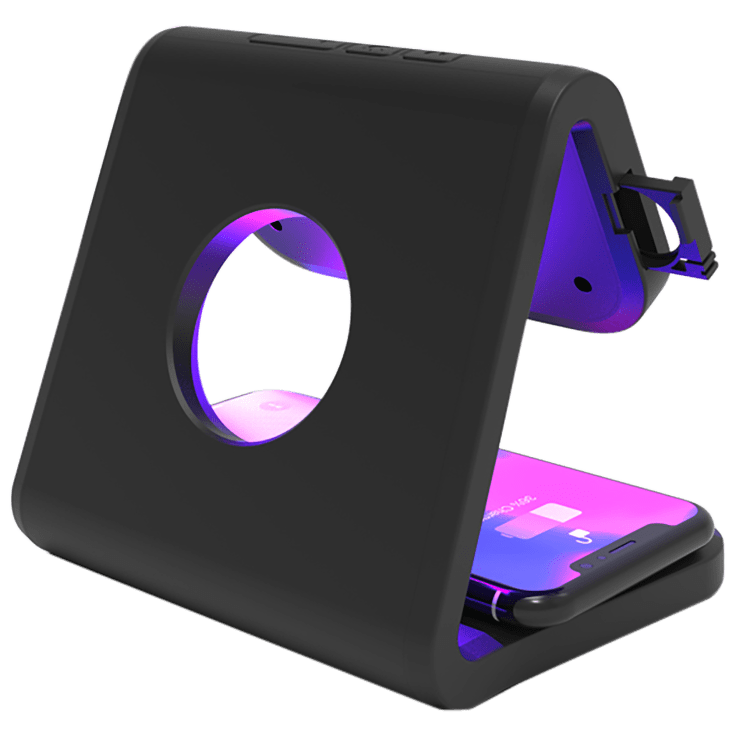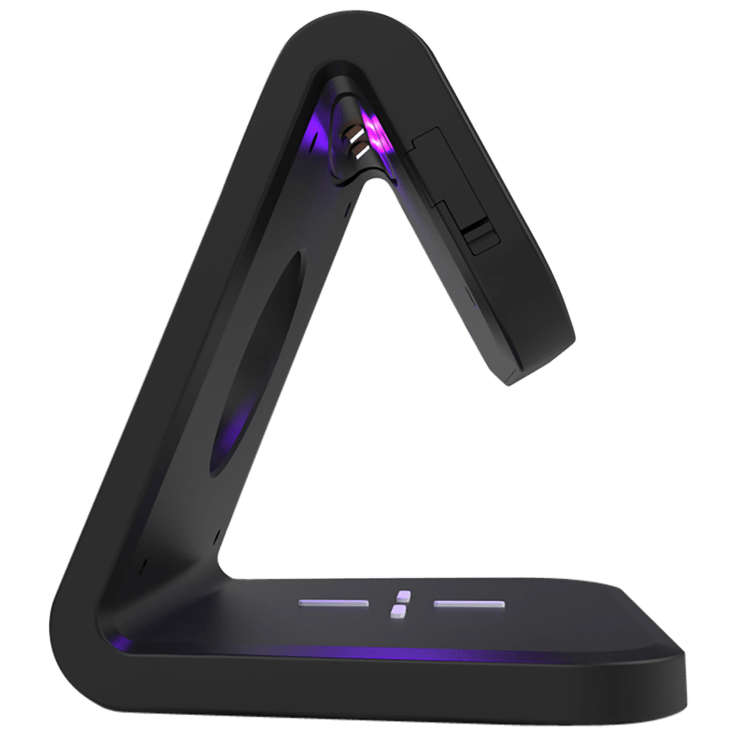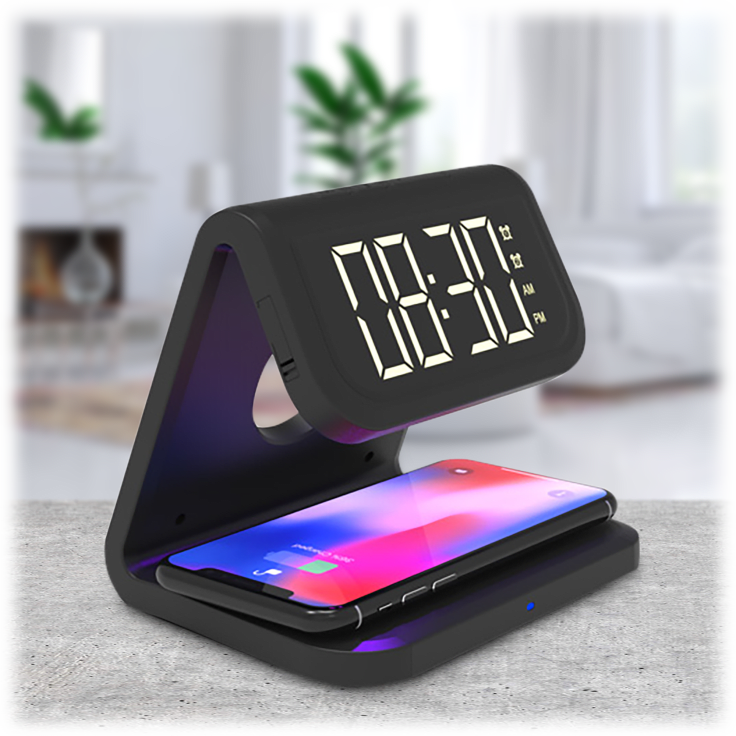 Puretize UV Wireless Charging Alarm Clock
Features
EASILY SANITIZE YOUR PHONE

Eliminating up to 99.99% of surface bacteria, the Purerize wireless charging alarm clock includes a UV-C sterilization light to disinfect your phone's exterior while it is charging.
The UV-C disinfection light includes two timed modes, effectively killing germs and bacteria in hard to clean areas such as charging ports and crevices without heat, liquids, or harmful chemicals to promote health and reduce risks of infection.

SMART WIRELESS CHARGING

Qi-enabled for hassle-free charging, the UV alarm clock stores and charges your compatible smart devices such as iPhones and Android phones.
The alarm clock also includes a USB port for charging tablets, notebooks, smartwatches, and more.

SCHEDULE THE START OF YOUR DAY

Dual alarm settings allow you to create a customized wake schedule for weekdays and weekends or choose one start time for the entire week.
The UV alarm clock provides a one-tap snooze function and includes a battery backup so you never miss an alarm due to a power outage.

DIMMABLE DISPLAY

The multifunctional alarm clock features a large, easy to read font and can be set to display standard 12-hour time with am/pm indicators or 24-hour time.
The display's brightness automatically adjusts to one of three levels through the day and may be changed at any time or be turned off completely if desired.
Specifications
Input (Type C): 5V/2A; 9V/1.67A
Wireless Output: 5W/7.5W/10W max
USB Output: 5V 1A +/- 5% 5V 2A +/- 5%
Brightness Display: 3 levels
Time System: 12-hour or 24-hour
Charging Efficiency: 73%
Wireless Transmission: <8mm
Dimensions: 5.93" x 4.5" x 4.1"
Weight: 8.81 ounces
Included in the box
1x Purerize UV Wireless Charging Alarm Clock
1x Type-C USB power cable
Warranty
Available States
AL, AZ, AR, CA, CO, CT, DE, DC, FL, GA, ID, IL, IN, IA, KS, KY, LA, ME, MD, MA, MI, MN, MS, MO, MT, NE, NV, NH, NJ, NM, NY, NC, ND, OH, OK, OR, PA, RI, SC, SD, TN, TX, UT, VT, VA, WA, WV, WI, WY