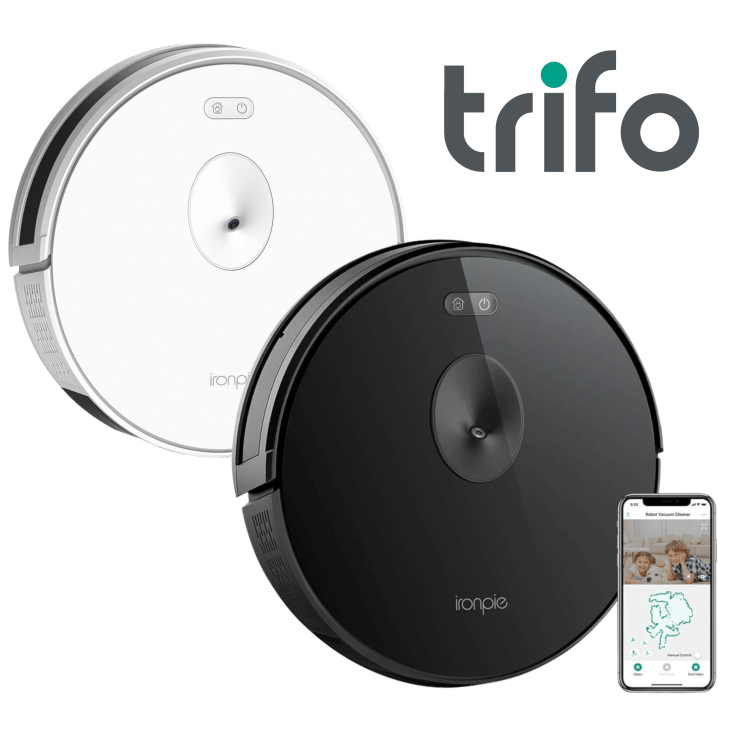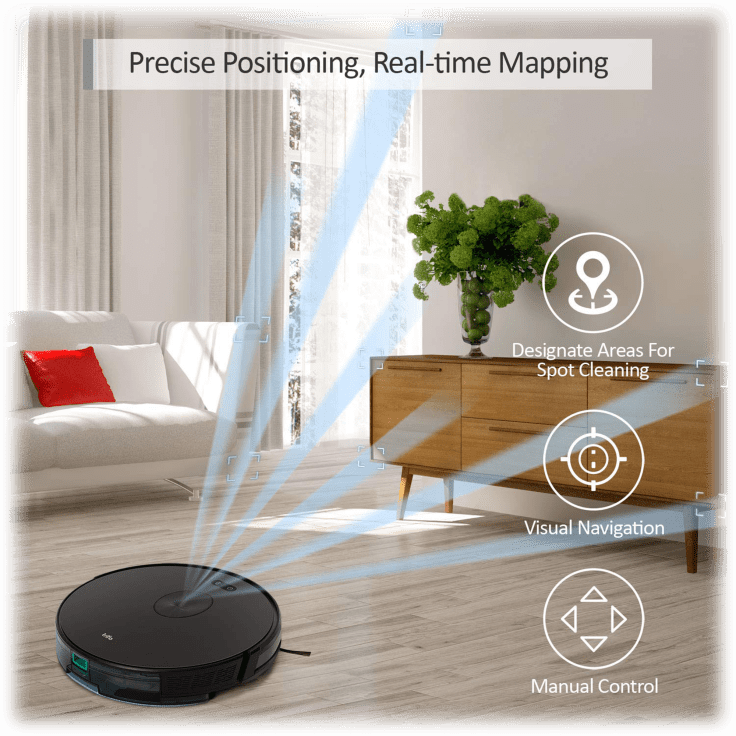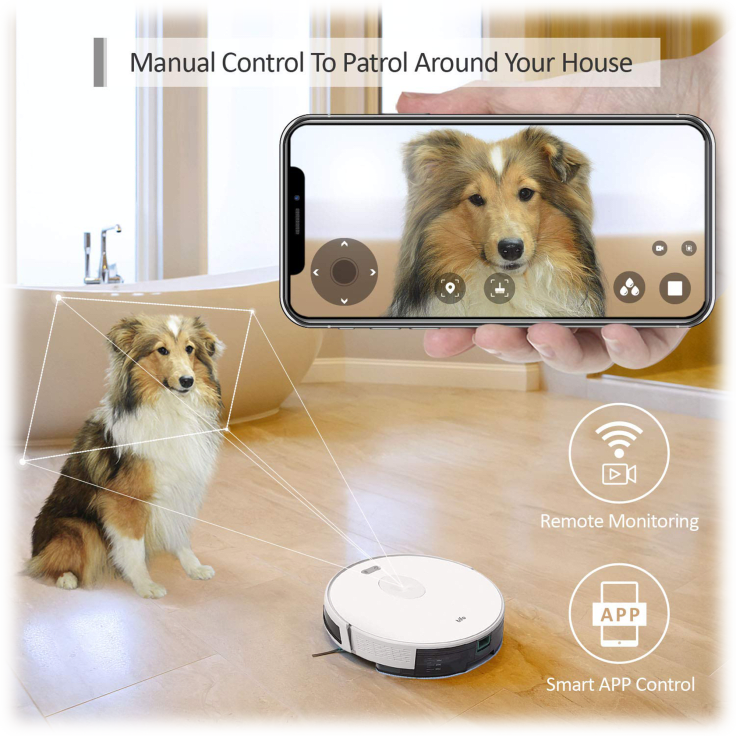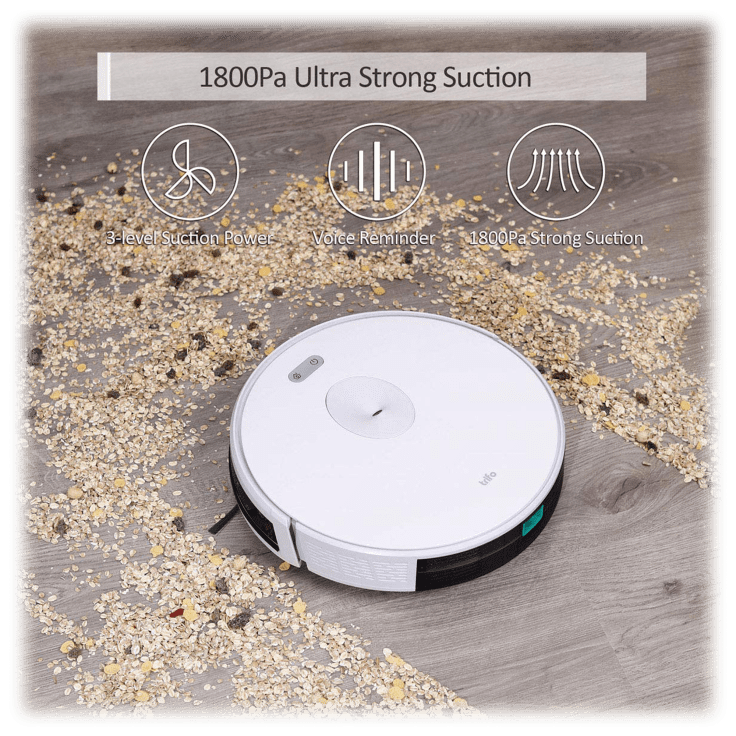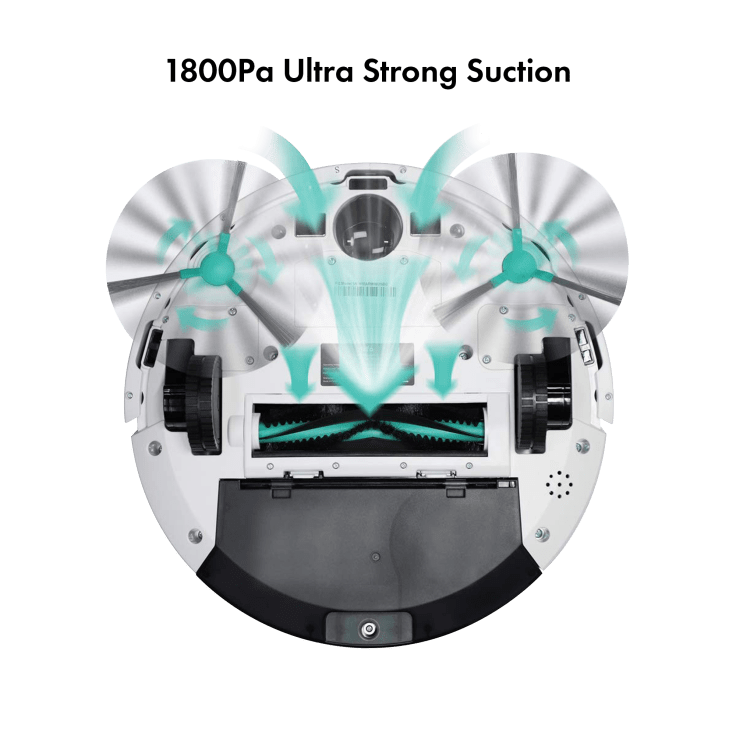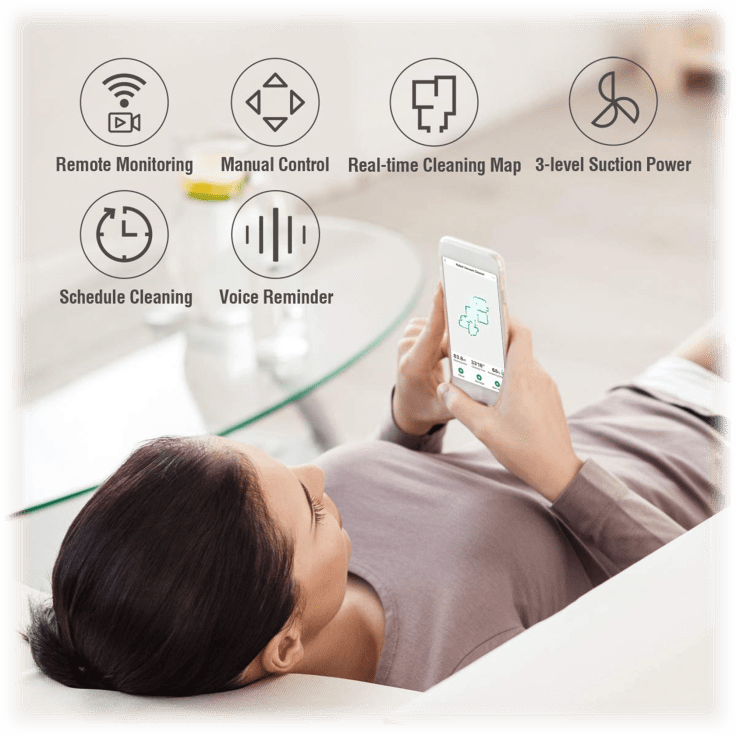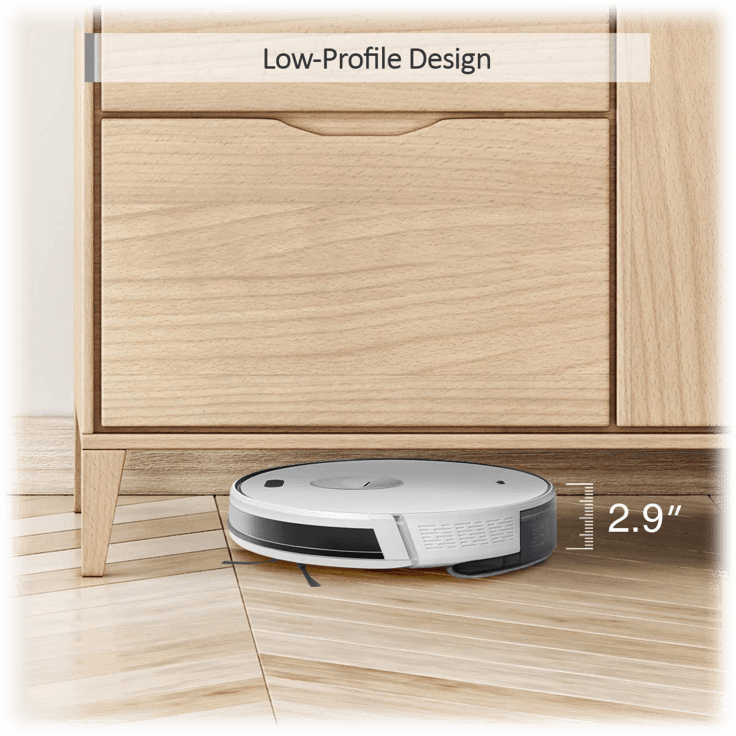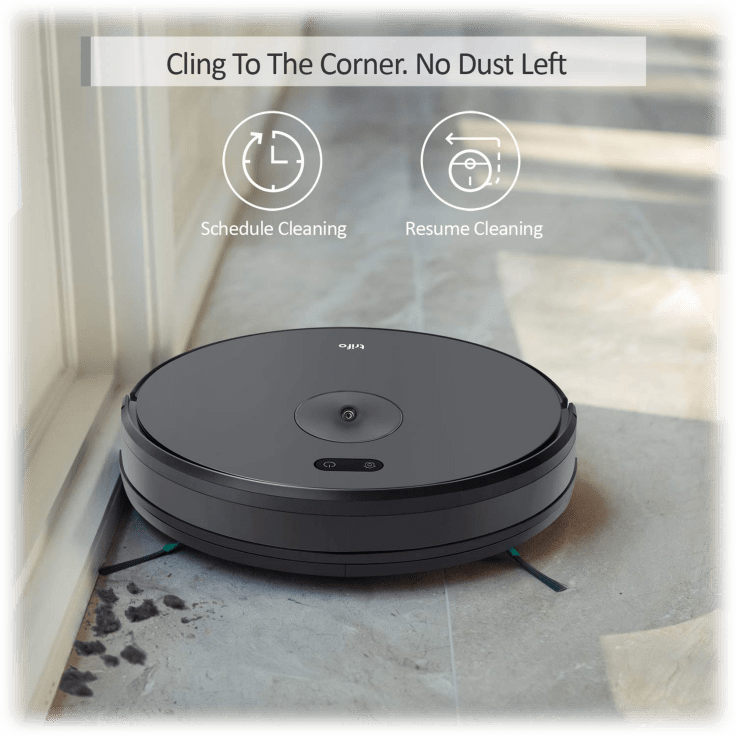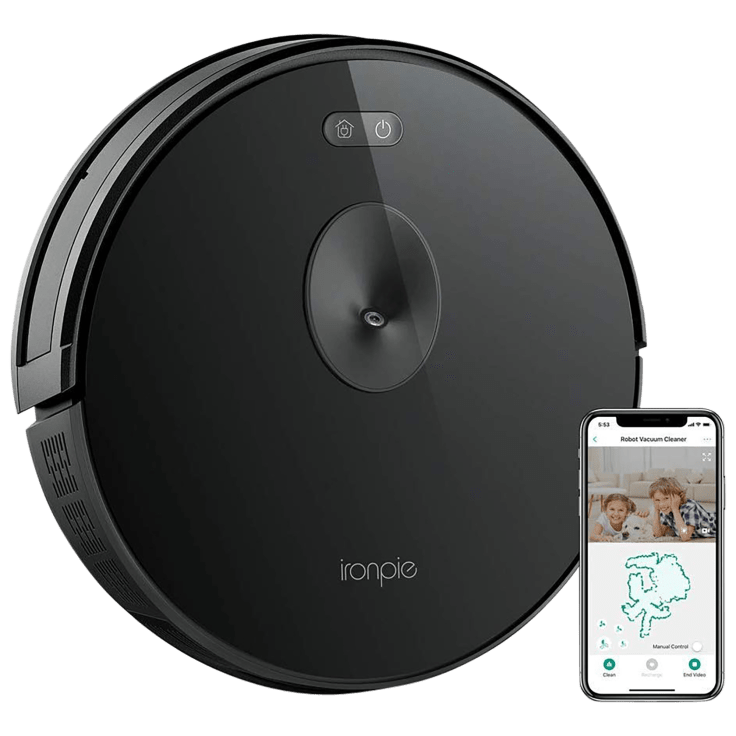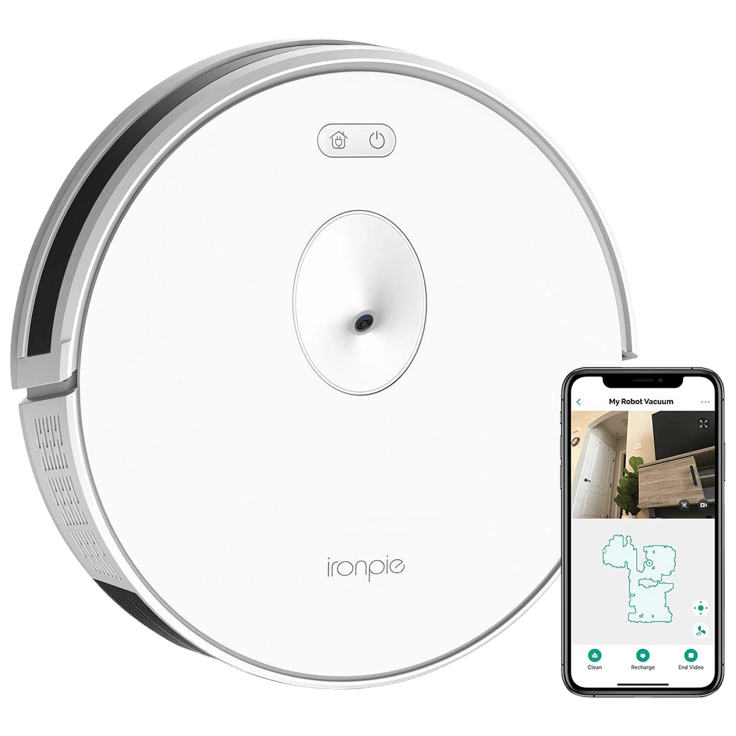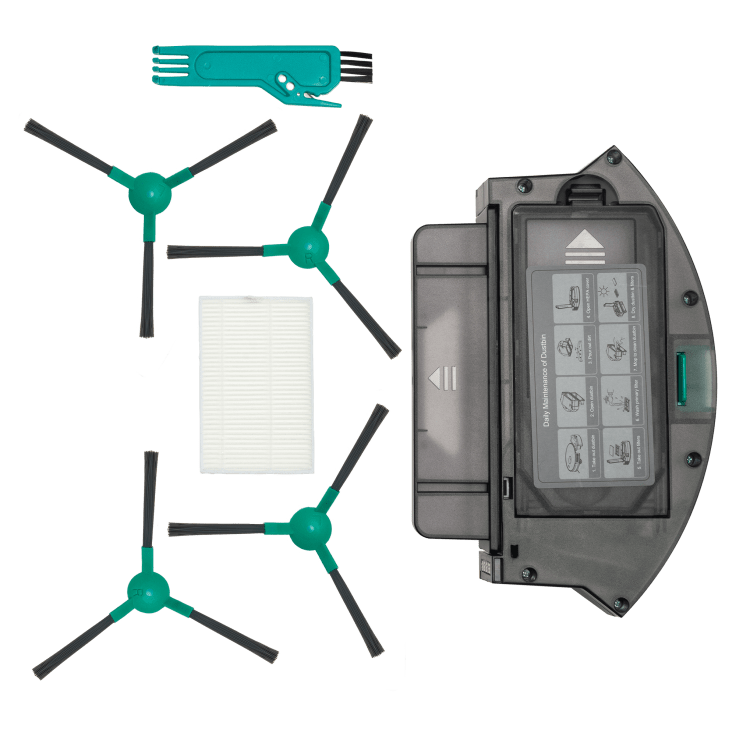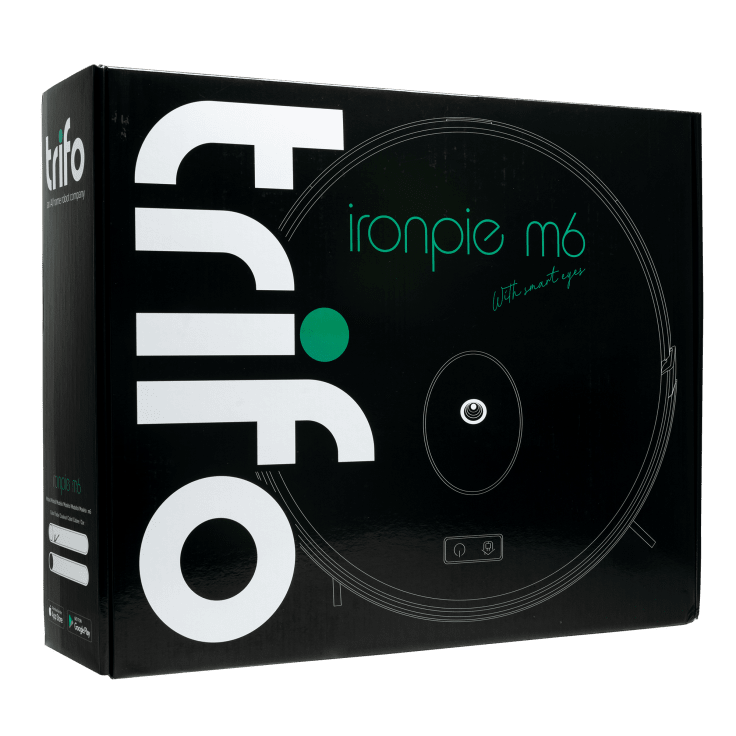 Trifo Ironpie M6 Live Streaming Visual Navigation Robotic Vacuum Cleaner
Features
Uses on-board camera to maneuver through your home and quietly judge you.
Visualizes the layout of your floor plan for maximum efficiency and gives you a map so you can tell it where to go.
Works on hard floors and most carpet, but not lava and certainly not that shag rug you really should have gotten rid of by now.
No natural predators - this camera tech is proprietary and was launched at CES 2019.
Model: IRONPIE which seems less like a real model number and more like a hashtag Tony Stark would use when eating baked goods.
Specifications
Condition: New
Dimensions: 12.99" x 12.99" x 2.99"
Suction Power: 1800 Pa
Dustbin Capacity: 600 ml
Runtime: 100 min
Charge Time: 300 min
Battery Capacity: 2500 mAh
Noise Level: 65 dB
Net Weight: 2.7 kg
Cleaning Area: 120 sq meters
App Compatible
Smart Visual Navigation
World's smallest, lowest power, and most efficient Armv8-A quad core chip inside for advanced AI
In the Box
1x Trifo Ironpie M6 Visual Navigation Robotic Vacuum
1x Recharge Base
1x Power Adapter
4x Side Brush
1x Roller Brush
1x Cleaning Tool
1x Dust Bin
1x Extra Filter
1x Adapter
1x Manual
Warranty
Estimated Delivery Date
Thursday, Nov 5 - Tuesday, Nov 10
Reviews
Verified Purchase
I absolutely LOVE it!
I absolutely love this Robotic Vacuum Cleaner! The price was fantastic for the quality product!
Written by @mscancer69 - February 20th 2020
Verified Purchase
Haven't had a chance to try it out yet
Written by @Loville123 - December 6th 2019
Verified Purchase
Love it!
I love this robotic vacuum. It follows a pattern instead of randomly running across floor. The only drawback I have is it is not compatible with my 5g Wi-Fi.
Written by @davidandjoyce - March 14th 2020
Verified Purchase
Very bad!
I bought this Trifo because I have two small dog's and keeping my home clean is my priority it took me a few weeks to open the box and try this machine I was unpacking I just move in my new apartment I finished and I open my Trifo to my surprise it changed for two when we set it up to work it did it's thing for a few minutes and it whent back to charge it cleans for about 3 to 4 min and it say low battery end it goes back to charge so on an so on.
Written by @Phoenix1972 - April 19th 2020
Verified Purchase
Doesn't work
It has been 'charging' for almost 3 weeks, & never says it's charged & ready to use. When I unplug it, it's telling me to 'charge'
Still waiting for a return mailing label.
Written by @Gammybee - April 1st 2020
Verified Purchase
Don't waste your money
I purchased this item with high hopes that it would work similar to a Rumba. Nope. It won't even charge! Wasted $100.00!
Written by @karenkarlovitz - March 20th 2020
Verified Purchase
trio
Do not like that is does not have barriers to stop it from going from one room to the next.
Written by @whentobuy - February 14th 2020
Verified Purchase
No power.
Very weak. Gets stuck very easy
Written by @tjaydensmore - December 16th 2019