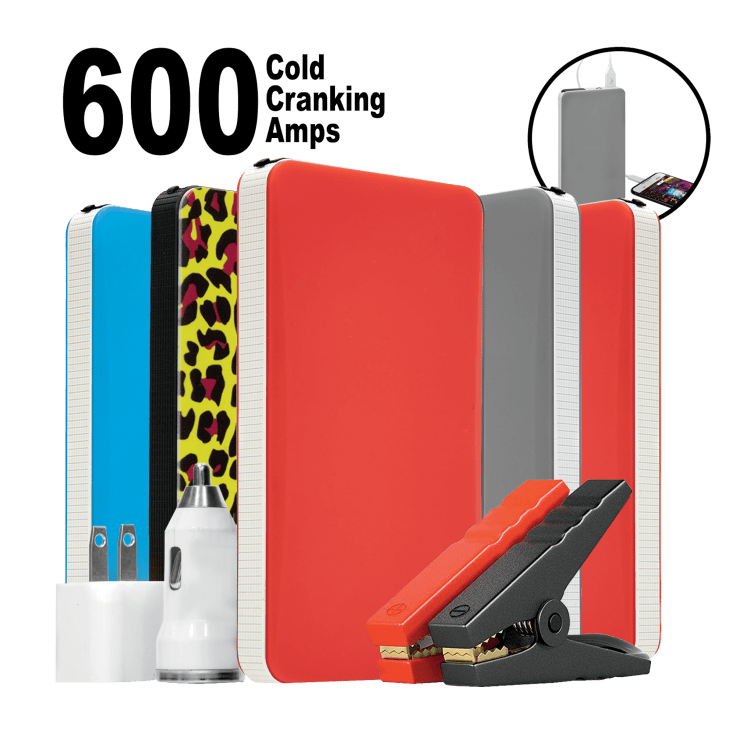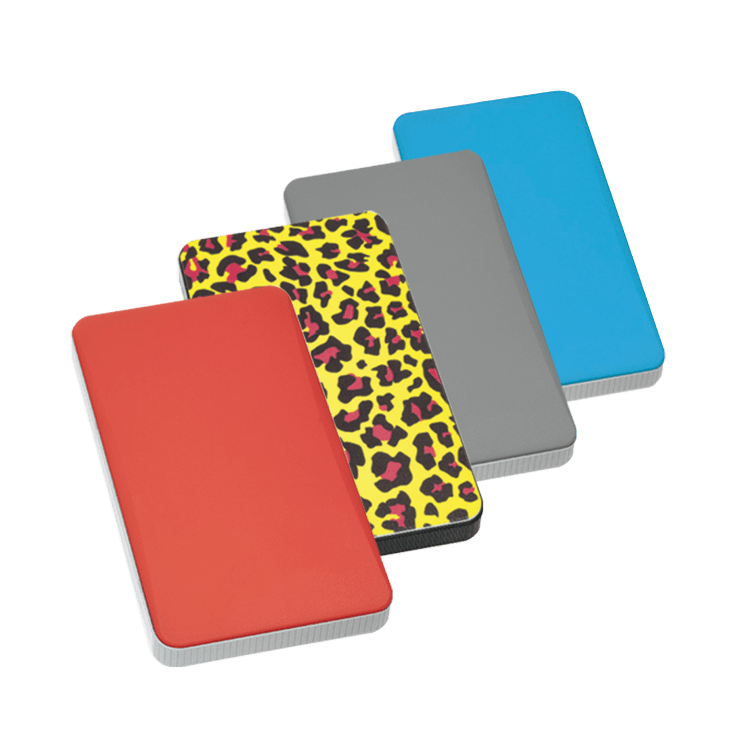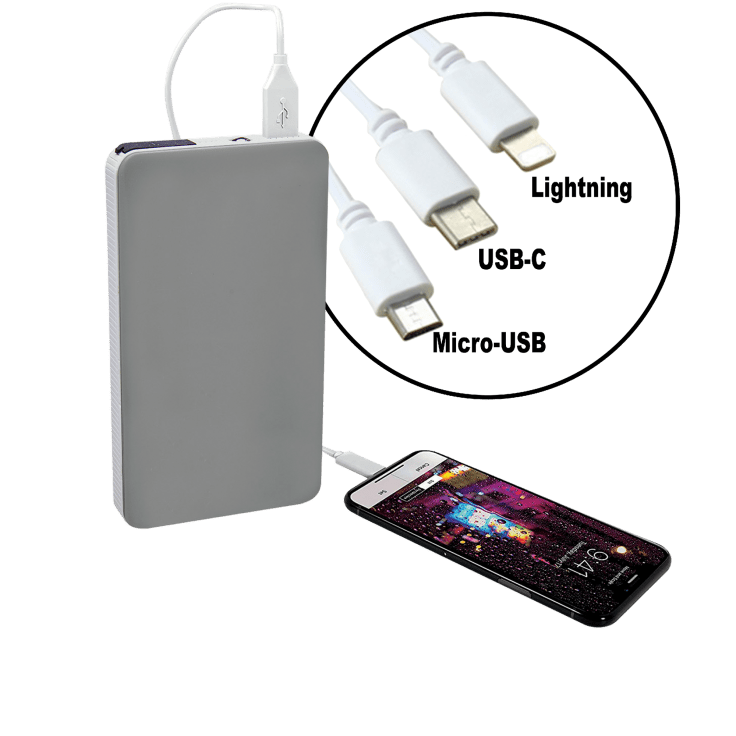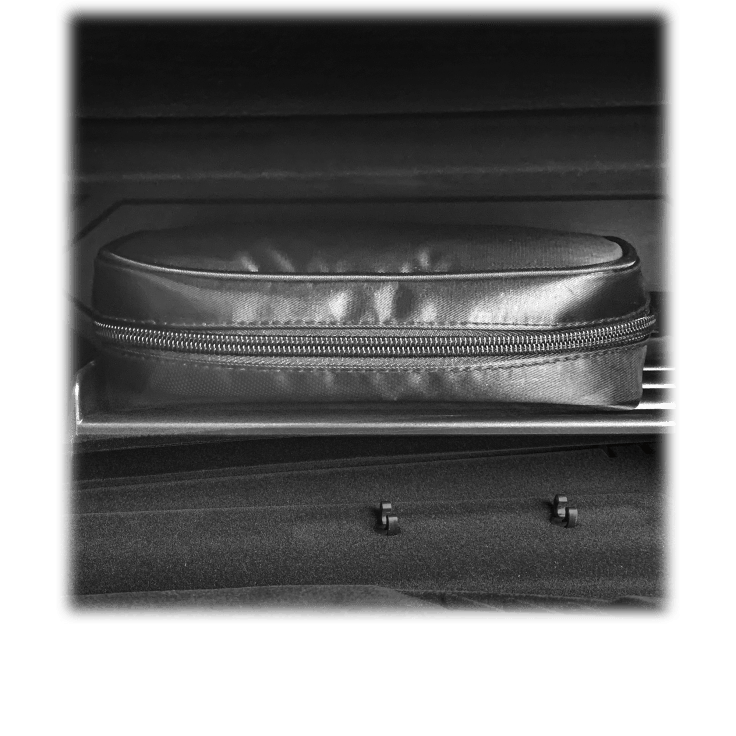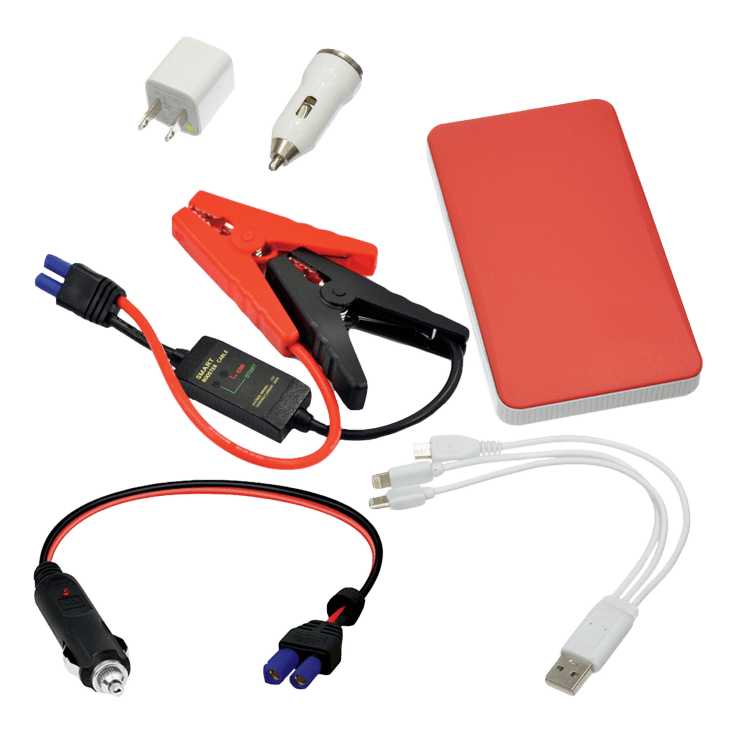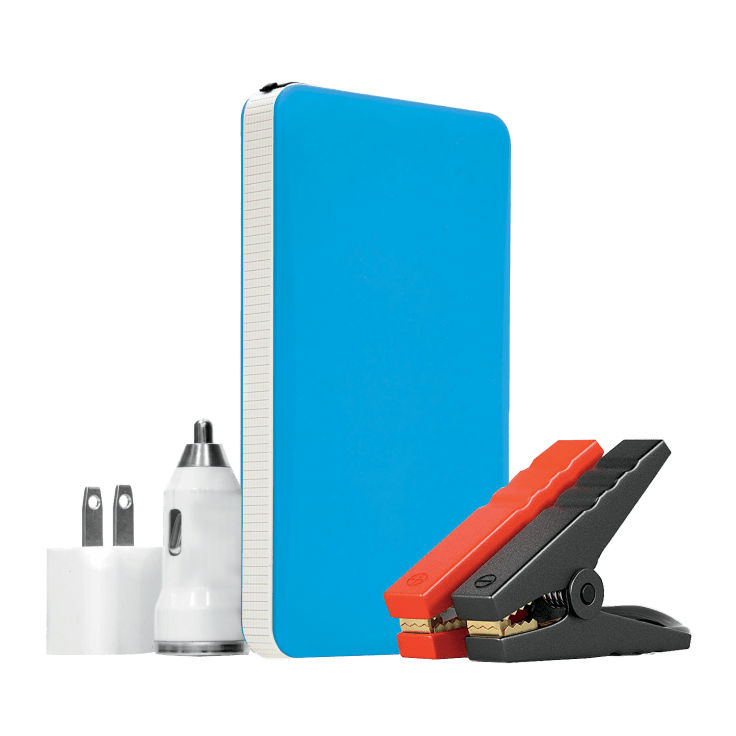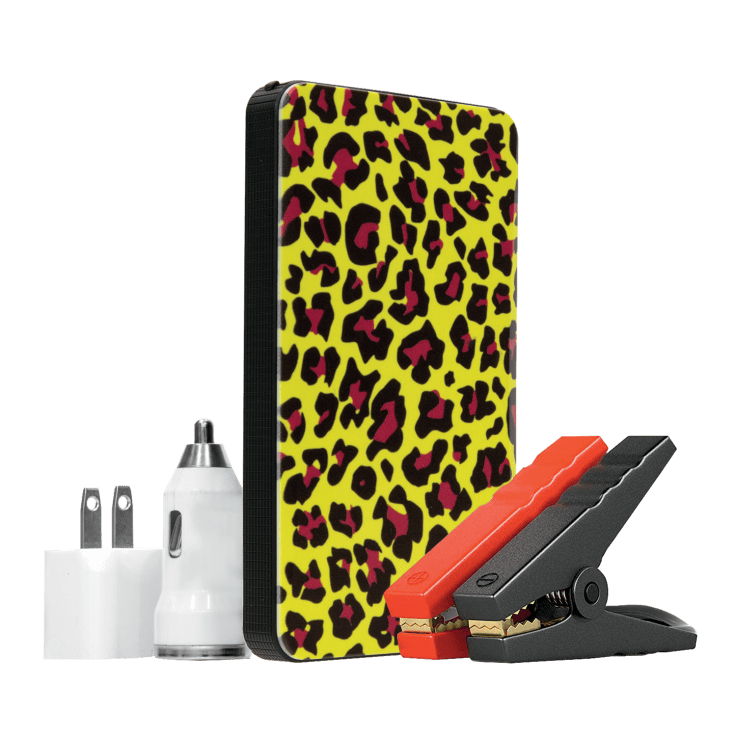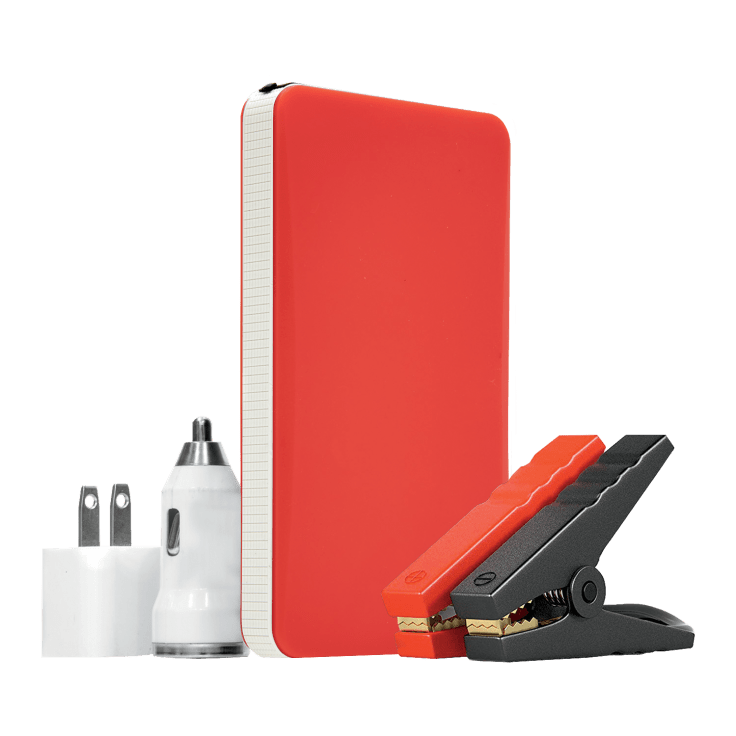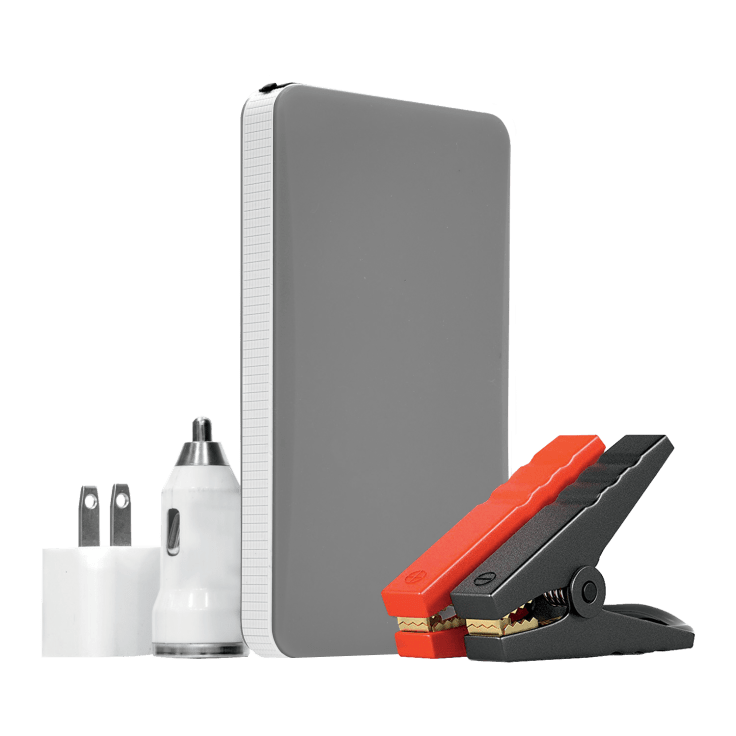 Power-To-Go 12,000mAH Portable Jump Starter with 600 Peak Cold Cranking Amps
Features
Available Colors: Blue, Red, Silver, and Leopard Print
Independently jump start your dead battery or recharge your devices
600 Cold Cranking Amps will jumpstart engines up to 6.5-liter engines
12,000mah and a USB output that can fully charge your phone multiple times
Status indicator lights let you know how much power is left
Up to 1 Year of Standby Time
Built-In Super Bright LED flashlight, and SOS, perfect for any emergency
Includes a 3-Function Universal USB Cable that includes Lightning Cable, Micro-USB, and USB-C and connectors to charge any smart device
Includes a compact water-resistant case that is small enough to fit in your glovebox
Specifications
Jump Starter:

Lithium Polymer Battery
Capacity: 1200mAh
Peak Current: 600 CCA
Input: 15V / 1A 12V / 1A
Output: 5V / 2.1A
Dimensions: 3W x .5 D x 5.5 H
Weigh: .51lbs

Smart Jumper Cables:

Input Voltage: 12V
Wire Gauge: 10AWG
Clip Material: Copper Alloy

EC5 Input Voltage Cable:

Input 9V - 12V
Output: 15.0V = / -5 %
Outtput Current: 5A
EC5 Over Discharge Protection: 9V
Included In The Box
1x Power-To-Go 12,000mAH Portable Jump Starter with 600 Peak Cold Cranking Amps
1x 3-Function Universal USB Cable (Lightning Cable, Micro-USB, and USB-C and connectors)
1x Compact Water-Resistant Case
1x Wall Adapter
1x Lighter Adapter
Warranty
Available States
AL, AZ, AR, CA, CO, CT, DE, DC, FL, GA, ID, IL, IN, IA, KS, KY, LA, ME, MD, MA, MI, MN, MS, MO, MT, NE, NV, NH, NJ, NM, NY, NC, ND, OH, OK, OR, PA, RI, SC, SD, TN, TX, UT, VT, VA, WA, WV, WI, WY
Estimated Delivery Date
Tuesday, Mar 3 - Monday, Mar 9
Reviews
Verified Purchase
Works As advertised
It arrived quickly. All the attachments and adapters look good. I immediately charged it up. It's all set. Unfortunately or fortunately I have not had a need to jump my car or motorcycle yet. However I believe it will do the job when needed.
Written by @wclrob - June 4th 2020
Verified Purchase
Unbelievable
don't believe how great it works!!
Written by @danref - May 2nd 2020
Verified Purchase
Written by @coconut6200 - March 24th 2020
Verified Purchase
A Great Gift!!!
Can't wait to give this to my daughter on Christmas morning! This is a GREAT gift because she lives in Illinois and fights the cold winter weather. I feel confident knowing she will have a battery charger if her battery needs charging. She doesn't have to rely on a stranger's help if she is in an isolated area!!
Written by @tk0902 - November 30th 2019
Verified Purchase
cables are bigger than I thought
I purchased the leopard print charger. I haven't used it yet, because I just received it in the mail. I am looking forward to using the jumper cables, I'll be on the look out for people who need a jump start.
Written by @terrydani - November 26th 2019
Verified Purchase
55 Oldsmobile
They really do charge a car battery! Husband got his 55 Oldsmobile to start! It gets driven but it has been sitting in the garage for awhile getting the windows put back in, the battery had to be jumped. Yay?
Written by @cfiori - November 25th 2019
Verified Purchase
Great product
I purchased three units, one for each vehicle. I have not had to use them yet, however, they work well with my cell phones (charging) and the flash light on the unit is great. A must buy!!
Written by @cannon18 - November 8th 2019
Verified Purchase
I have no way to charge up jump-starting power cord he's not in the package I have no way to charge it can you send me another power cord??because this one is not there
Written by @thale719 - April 23rd 2020