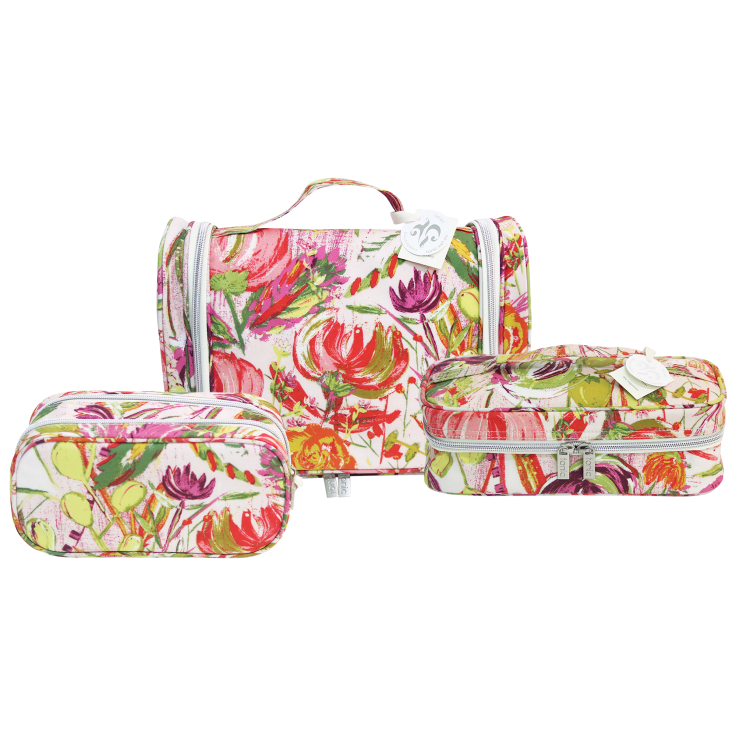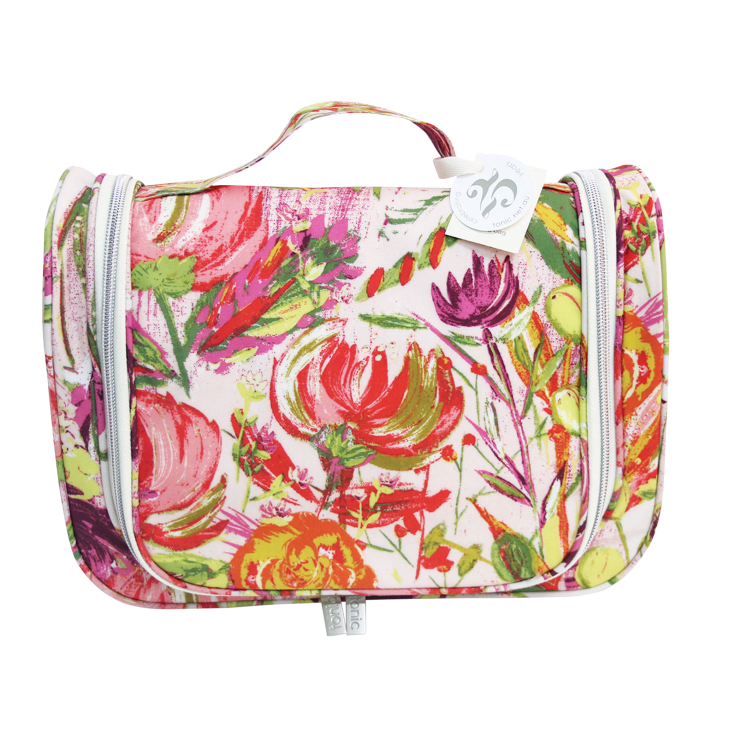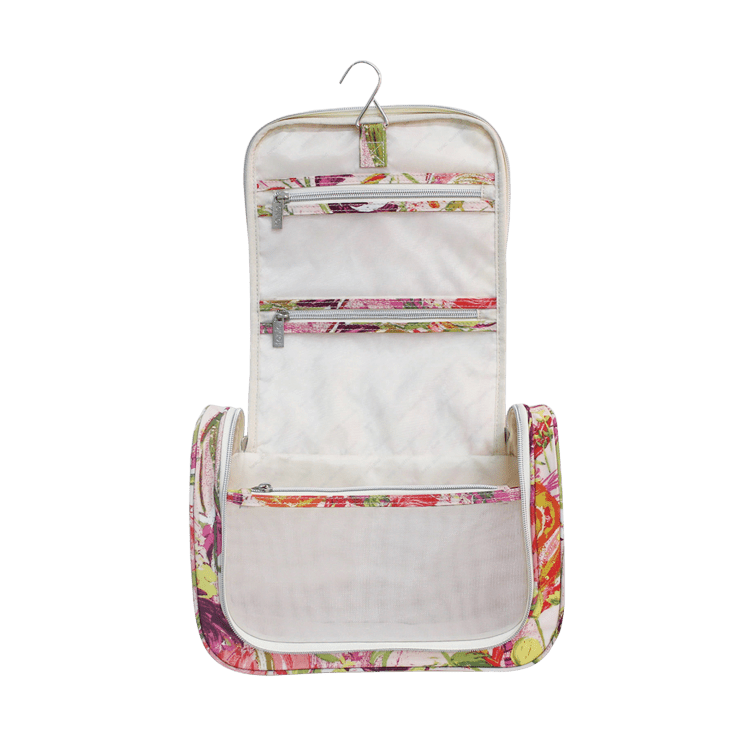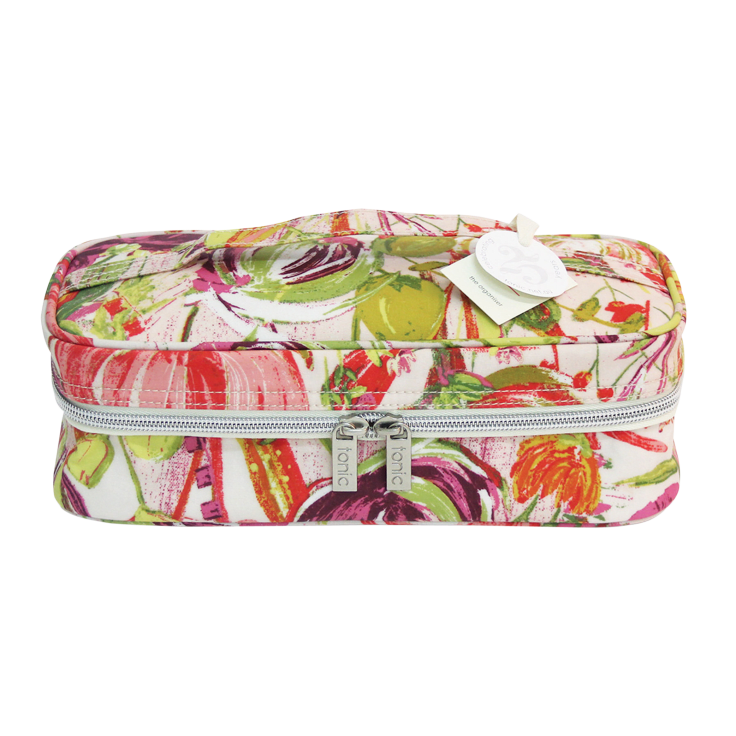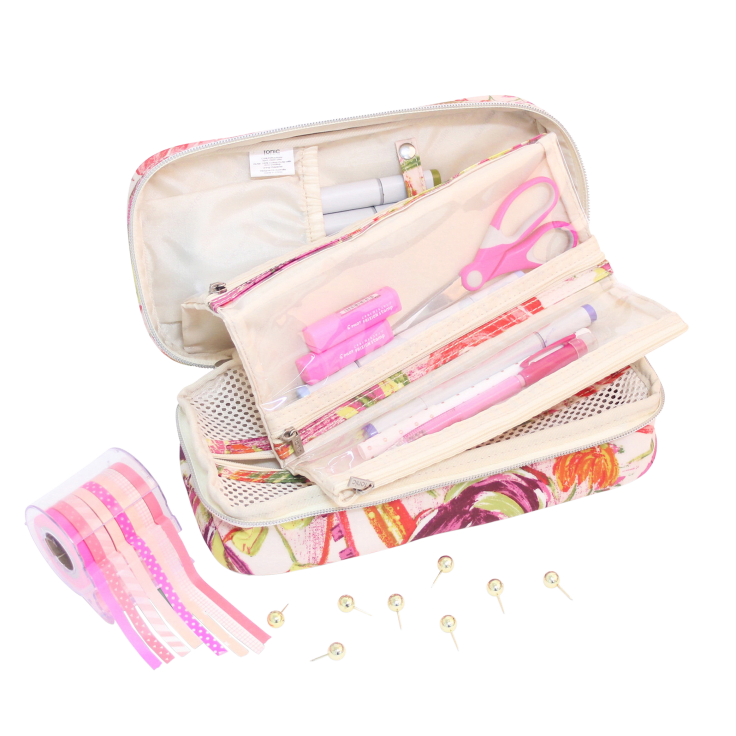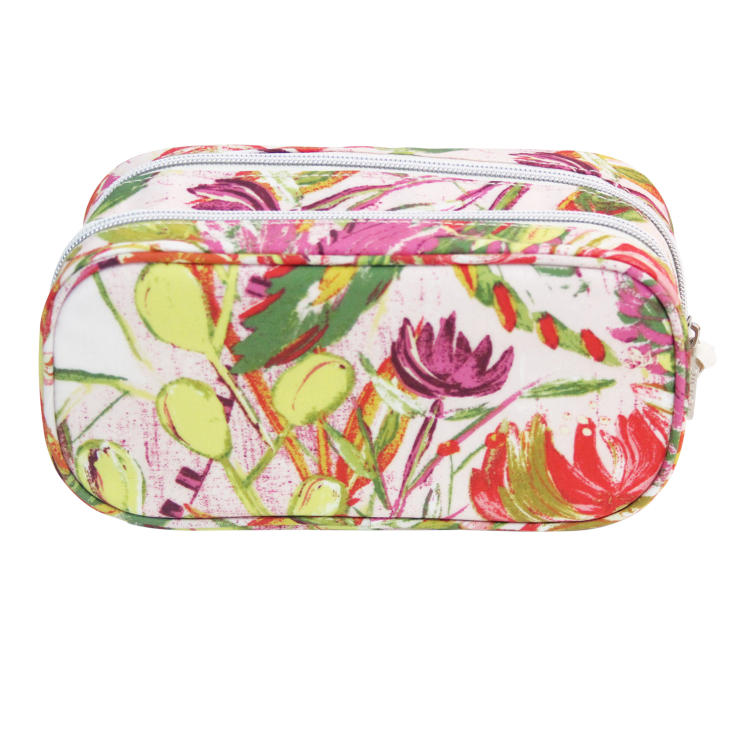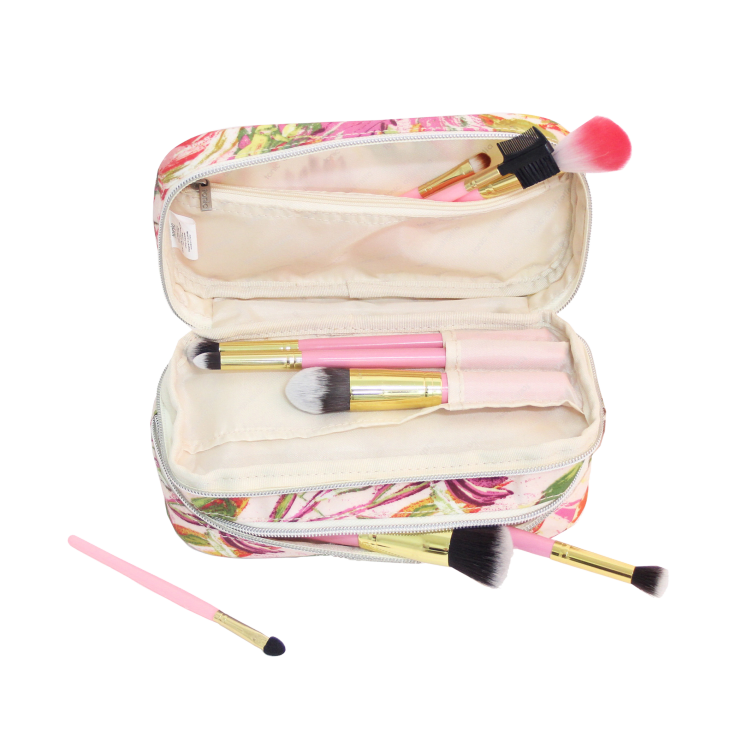 Tonic Australia Pink Bell Flower Essential Travel Organizer Kit
Features
Essential Hanging Cosmetic Bag
Tonic's hanging cosmetic bag is the perfect accessory for home or travel. Made from 100% cotton material, this bag has four built-in compartments with zip-top closures and mesh windows for easy viewing of your beauty treasures. This bag is the ideal travel companion.
Perfect size for your entire make-up collection for home or travel.
Includes a hanging hook.
Dimensions: 11 x 5 x 8 in
Weight: 7.9 oz
Medium Make Up Bag
Tonic's cosmetic bags will keep your toiletries safe and secure. Made from 100% cotton waterproofed material, medium cosmetic bags have a spacious inner compartment and a zip-top closure. The medium size is ideal for your bathroom and travel.
Perfect size for your entire make-up collection or for travel.
Waterproofed cotton keeps the contents dry.
Machine washable.
Dimensions: 8.6 x 3.5 x 4 in
Weight: 4.4 oz
The Organizer
The Makeup organizer is the perfect travel accessory that has:
3 individual zipped compartments
1 pouch
1 mesh compartment
1 ring holder
Made from 100% cotton, PVC zipped compartments and satin pouches.
Includes a hanging hook.
Dimensions: 11 x 5 x 8 in
Weight: 7.9 oz
Included in the Box
1x Hanging Cosmetic Bag
1x Medium Make Up Bag
1x Organizer
Warranty