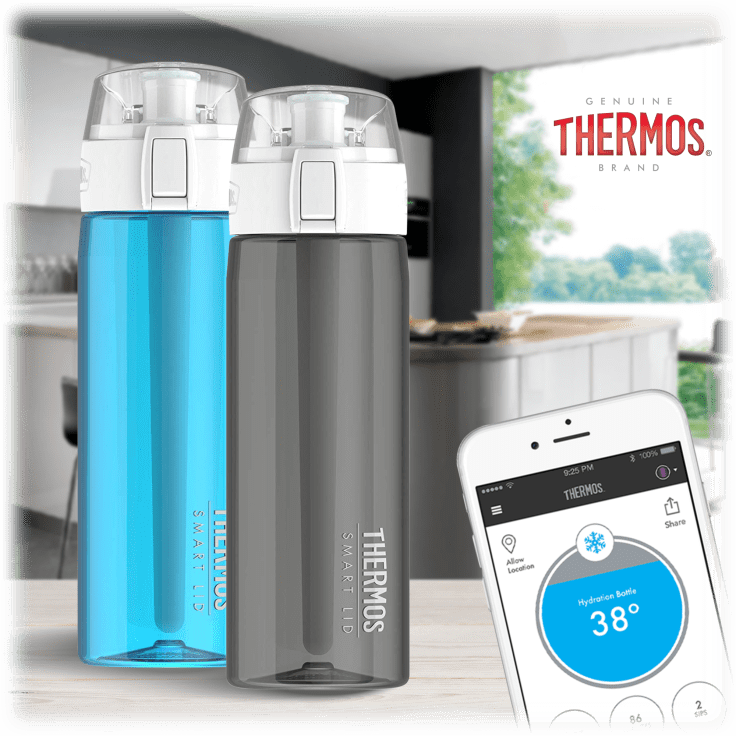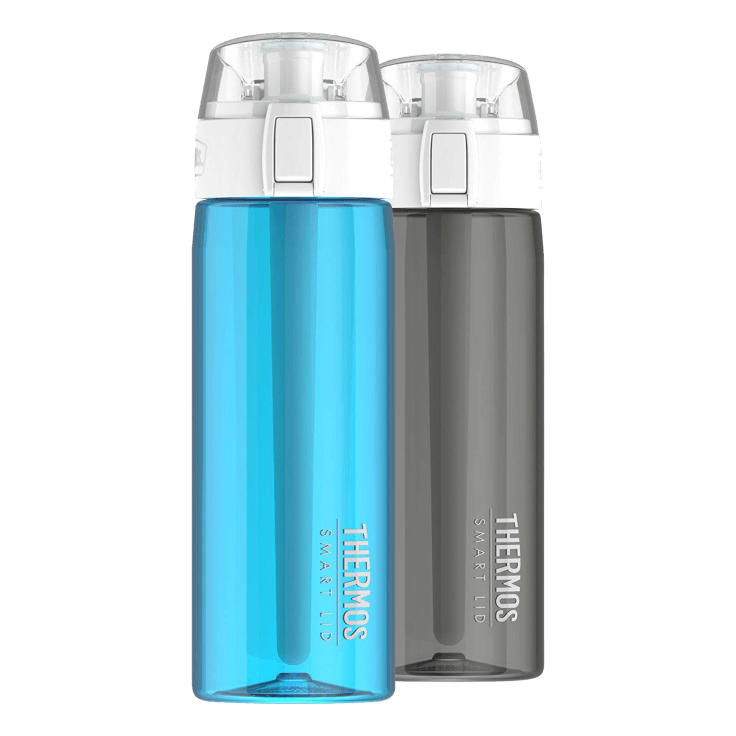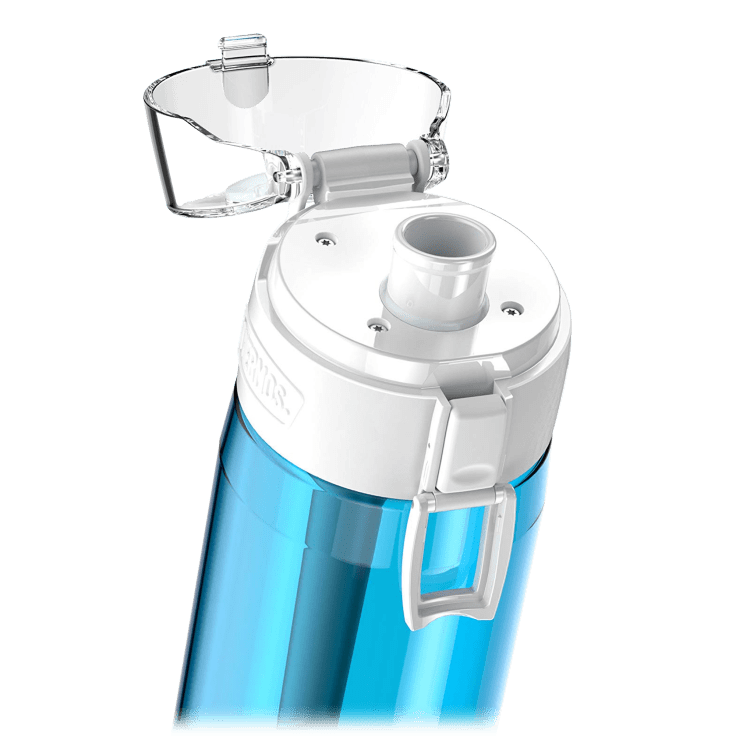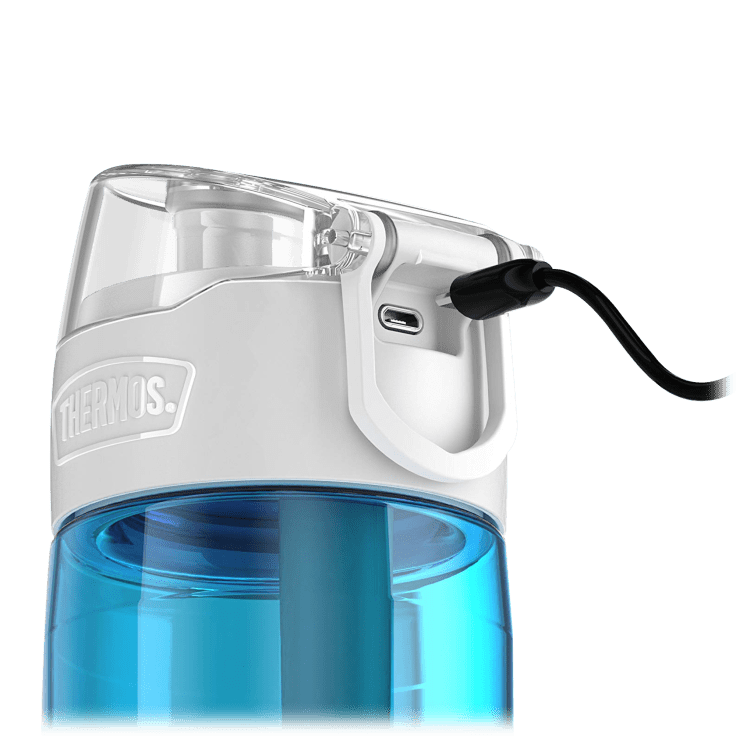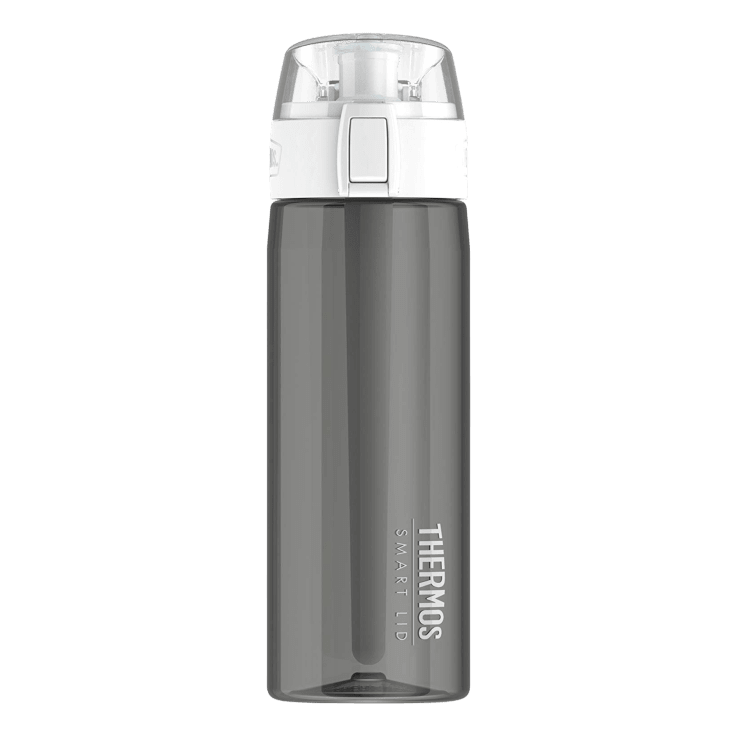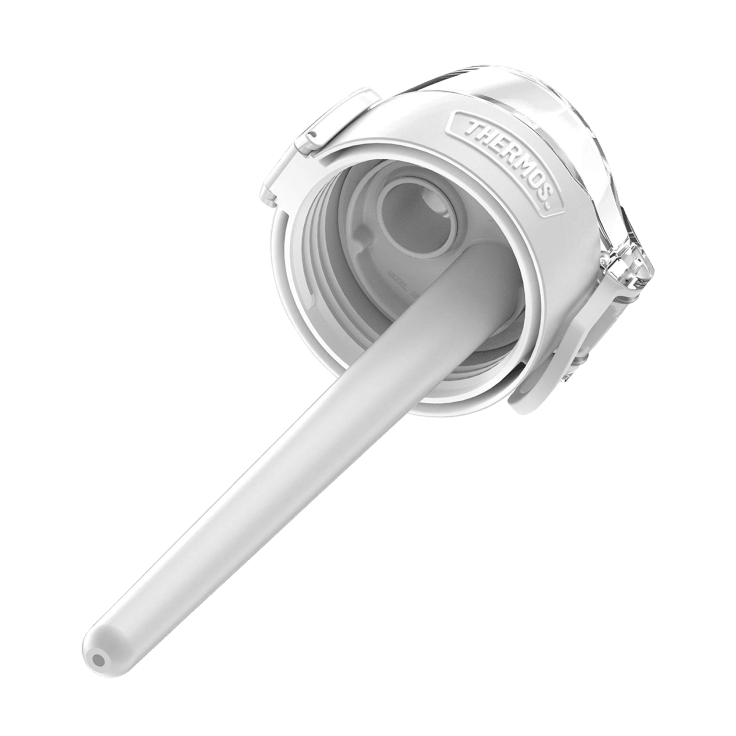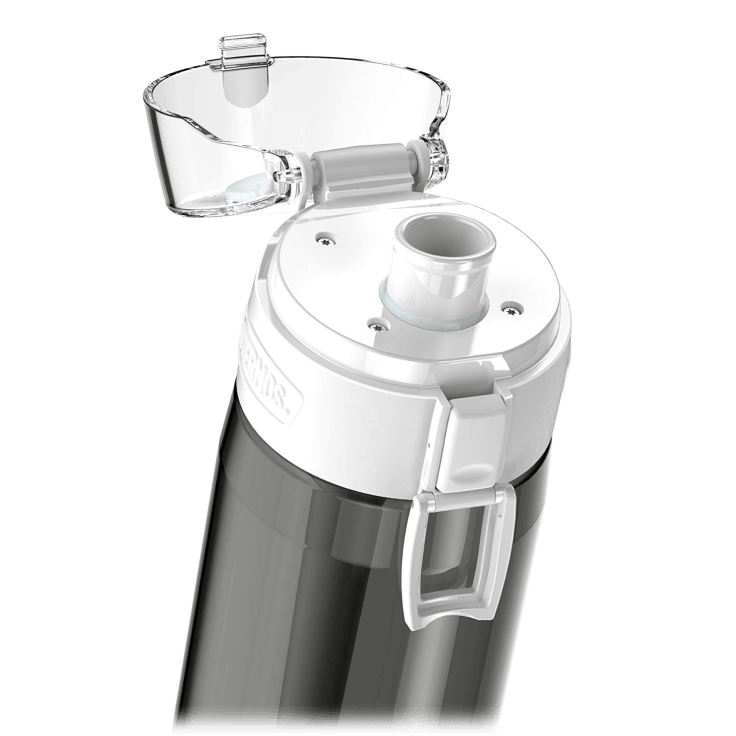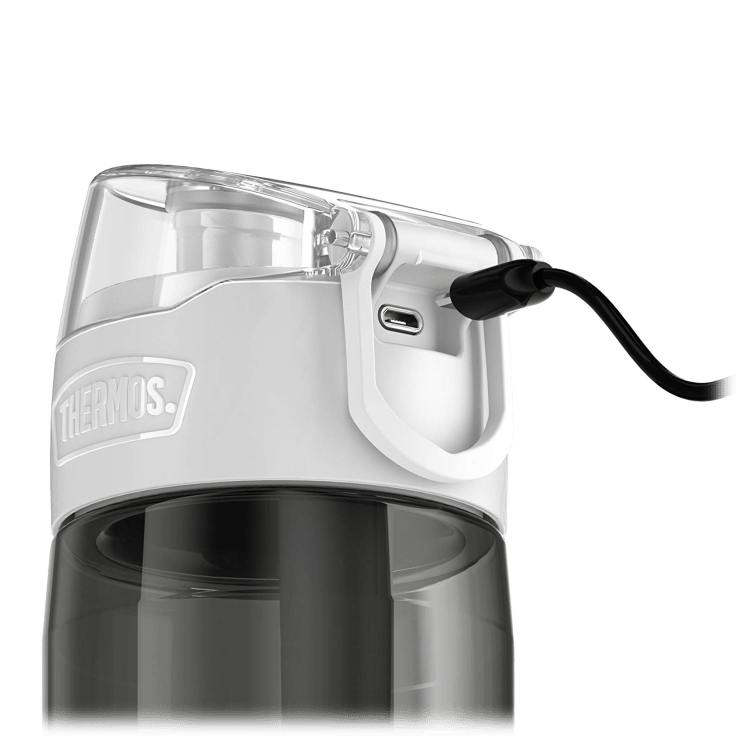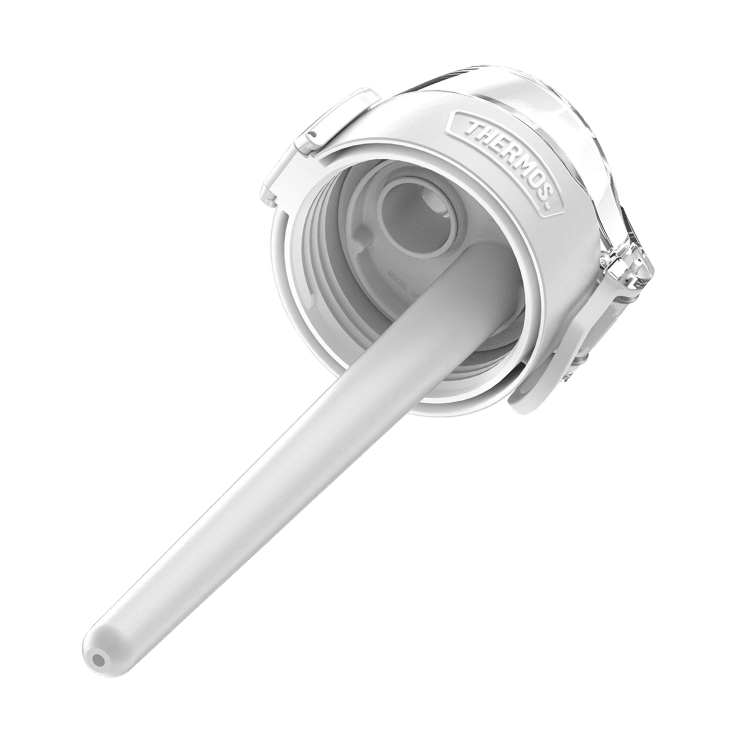 Thermos 24oz Hydration Bottle with Connected Smart Lid
Achieve your hydration goals and support a healthy lifestyle with the Thermos® Connected Hydration Bottle with Smart Lid.
Features
Set Your Daily Hydration Goal:

Set your daily hydration goal using the baseline average or set a custom goal based on your desired intake amount
With the integrated hydration calculator, you can even determine a suggested daily hydration goal based on your personal data

Activity Dashboard:

The activity dashboard displays information about the current liquid level in your bottle, the temperature of the liquid, and the progress you are making towards your daily hydration goal

Track and Monitor Your Progress:

The app will chart and graph your daily, weekly and monthly hydration progress and advise you of your daily average consumption

Reminders:

Turn on the goal reminders to help keep you on track throughout the day or create custom reminders based on your own specific needs

Works with Fitbit®:

Your hydration stats will be synced from your Thermos Smart Lid app to your Fitbit account each time you finish a bottle of water

Stay Social:

Stay social by sharing your data with friends, family, trainer or health care provider

Integrated flip-up carrying loop
Micro USB socket for charging (Up to 12-day battery life)
Hygienic push button lid with one-handed operation
Sensor tube reads the volume and temperature of the liquid (Not for hot liquids)
Specifications
Capacity: 24 oz
Available Colors: Teal and Smoke
Dimensions: 3.1" x 3.1" x 10.6"
Made from BPA-free, impact-resistant and durable Eastman Tritan™ copolyester material
Li-ion Power Battery (Up to 12-day battery life)
Requires compatible Apple® device and iOS 7 or later, or compatible Android device (4.3 and later)
Apps:
Bluetooth® wireless technology: 75' wireless range
Included In The Box
1x Thermos 24oz Hydration Bottle with Connected Smart Lid
Warranty
Reviews
Verified Purchase
Love it!
I absolutely love this bottle! It connects fairly easy and has kept great track of my intake. The water stays cold for a good while also!! I recommend it…


Written by @LRDezire - April 6th 2020
Verified Purchase
Drink your water!!
I love these water bottles! I really became more aware of my water consumption and pushed myself to get to my water intake goal of the day!
Written by @KWms823 - February 29th 2020
Verified Purchase
Drink more water
This is a great way to drink more water.
Written by @dream5 - May 29th 2020
Verified Purchase
So easy to use and keep track of my water consumption. It's easy to keep on track for what I have to consume 64 ounces is become a breeze.
Written by @BensonLew - April 29th 2020
Verified Purchase
The thermos is just FABULOUS! Thanx a million for a great product.
Written by @sanbreezy63 - April 30th 2020
Verified Purchase
The smell of mold
Very disappointed with this purchase. I've washed the thermos 4 times in hot soapy Dawn dish soap. I can not get this nasty old moldy, musty smell out. Still can't drink from them. How long do these thermos sit in a storage unit before going up for sale? Way to long with my nose. Nasty!!
Written by @bbaxter - April 8th 2020
Verified Purchase
Need to be returned
When first saw this it said it was eligible for 6s and beyond. I have an XR and it doesn't connect to it.
Don't want it
Written by @choufie - October 14th 2019
Verified Purchase
Not at all what we expected. Calculates you drinking water even when there's no water in the bottle. Doesn't send out proper alerts. Very disappointed. Will be returning.
Written by @Debrawb - January 5th 2020
Verified Purchase
The smart lid does not charge. I tried numerous times and plugs, and it does not work.
Written by @Wolfie2019 - May 30th 2020