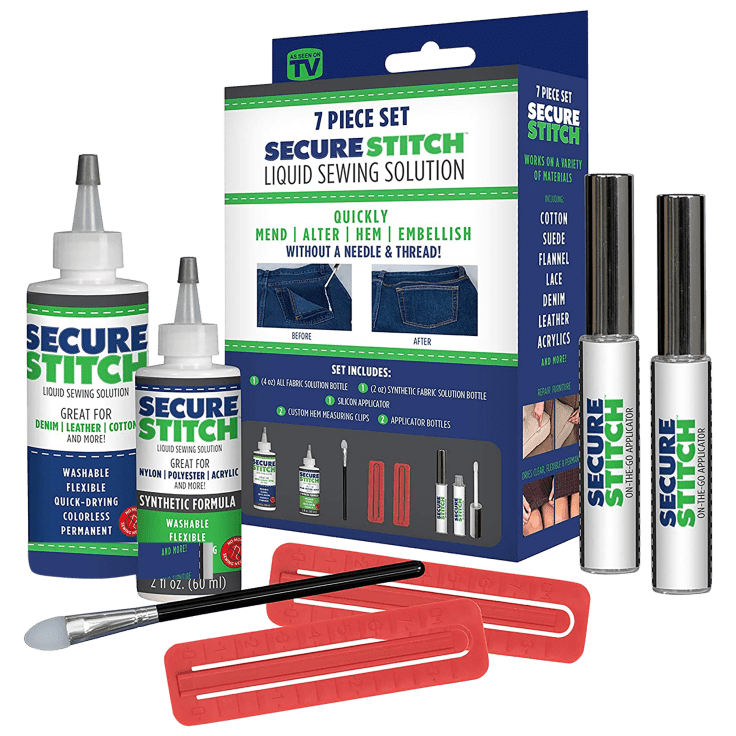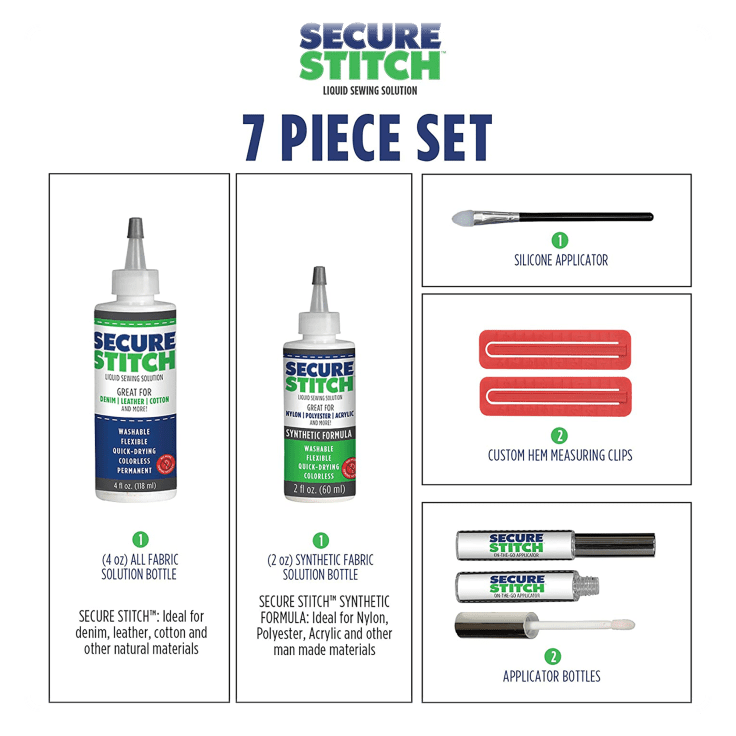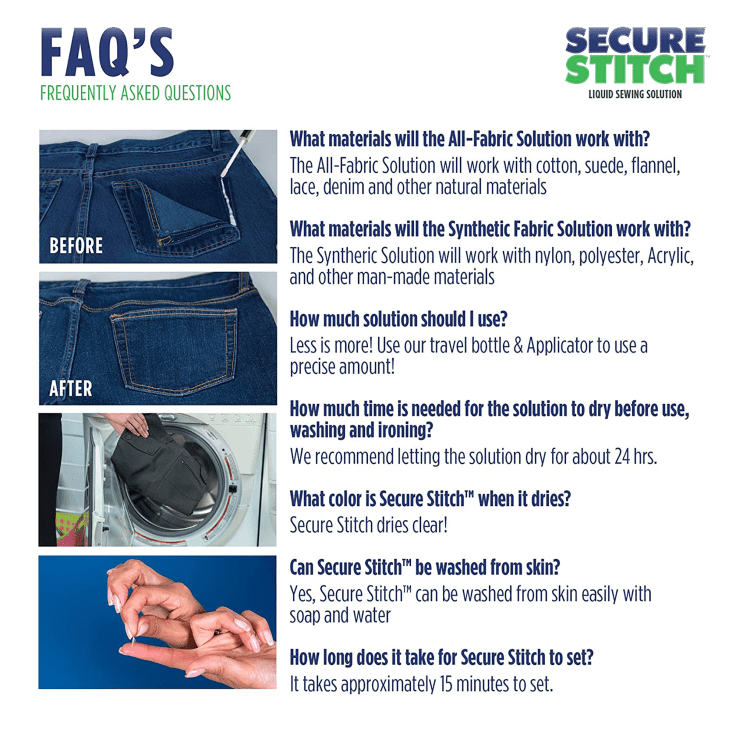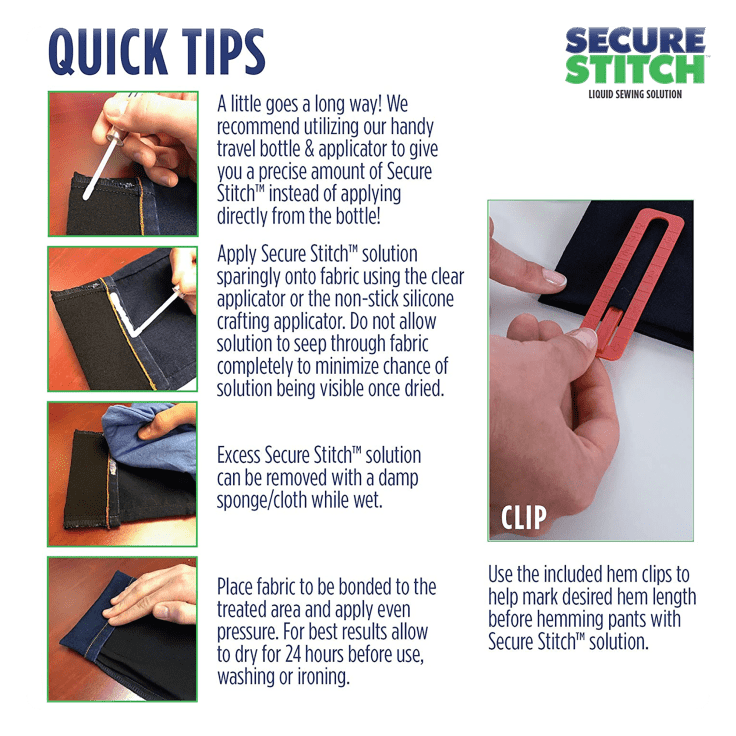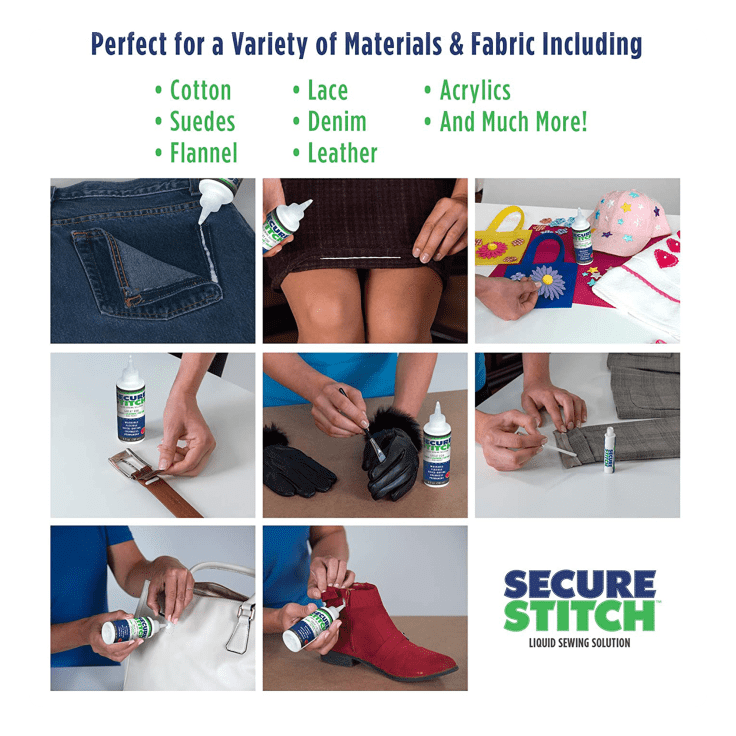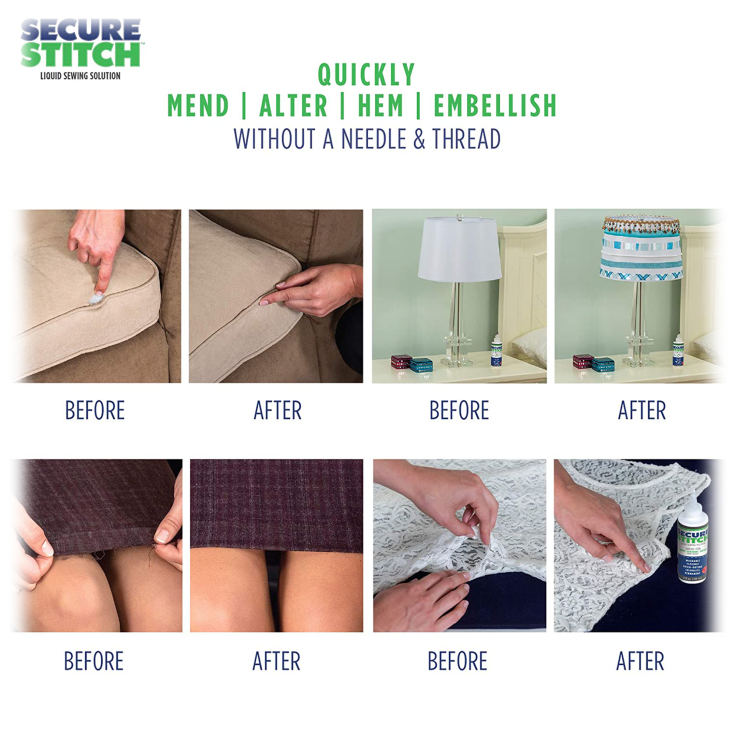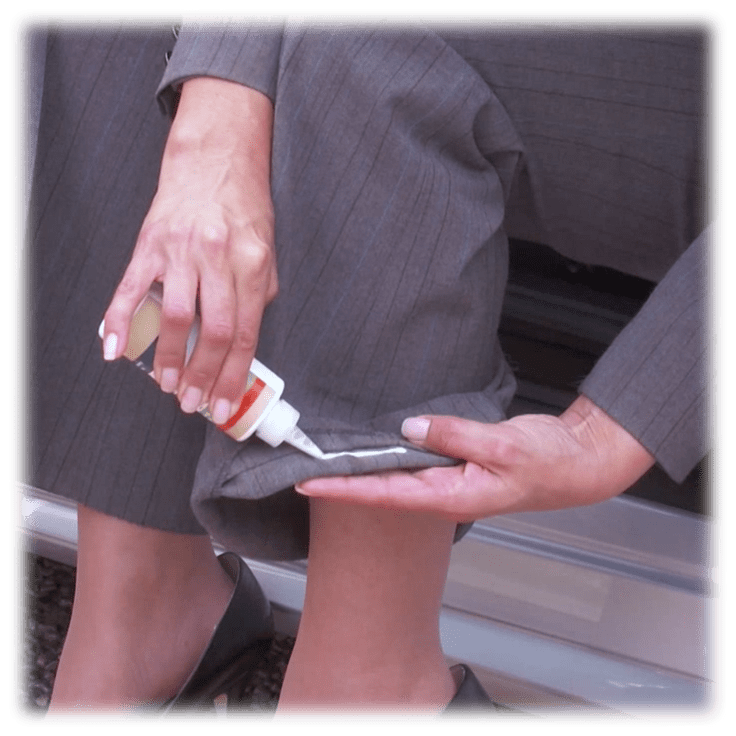 Secure Stitch 7 Piece Liquid Sew Kit
Features
Secure Stitch works quickly to amend, alter, hem, and embellish without a needle & thread
It works on a variety of materials including cotton, suede, flannel, lace, denim, leather, acrylics, and many more
Great alternative to needle and thread and the bond is washer and dryer proof
It's perfect for mending rips, hemming pants, repairing torn upholstery, bonding patches, and badges and perfect for crafting
Creates a clear, washer, and dryer proof bond that works with a variety of materials from delicate lace to durable leather
What's included?
1x 4 oz all fabric solution bottle
1x 2 oz synthetic fabric solution bottle
1x Mess-free brush applicator
2x Custom hem measuring clips
2x On the go applicator bottles
Warranty
Reviews
Verified Purchase
Easy as making a pie!
The quick and easy way it applied to materials!!!
Written by @homboobella - October 15th 2021
Verified Purchase
Written by @deception - April 22nd 2021
Verified Purchase
Kit arrived as promised on tim. I still have to use it. I believe it will work. I would recommend this to my friends.
Written by @sc8otti30e - July 12th 2021
Verified Purchase
My Order doesn't look like the picture below it's not in a box.
Written by @Karmello - October 2nd 2021
Verified Purchase
Doesn't Work
This product does not work at all on polyester fabric, the primary need for which I bought it. A total waste of money as well as the effort to apply the SecureStitch. Worthless.
Written by @drjoel - January 17th 2022
Verified Purchase
Dried up, good for nothing
Both bottles were dried out. Waste of money and too much hassle to return.
Written by @njoymaui - March 23rd 2021
Verified Purchase
Secure Stitch
It doesn't work on all materials
Written by @cgriffin07 - May 11th 2021