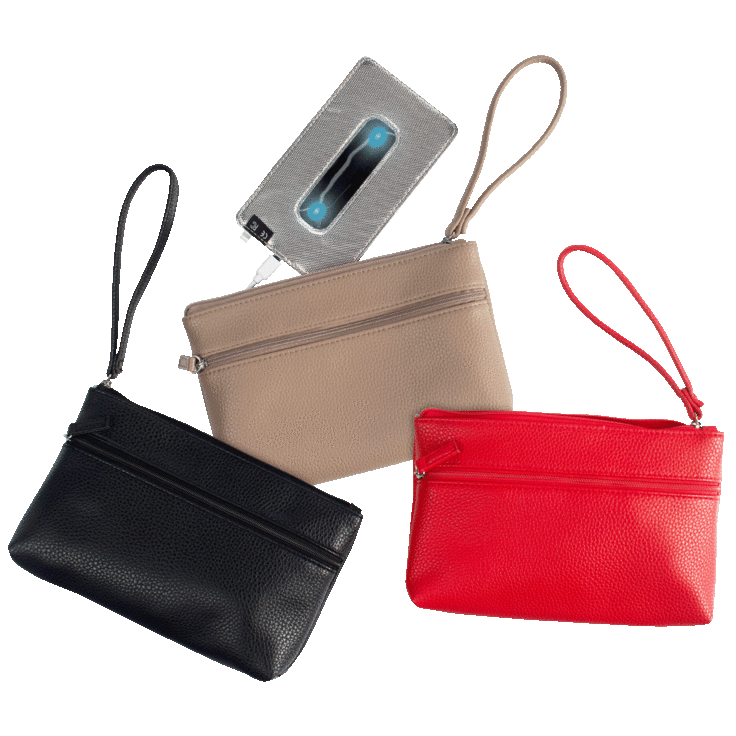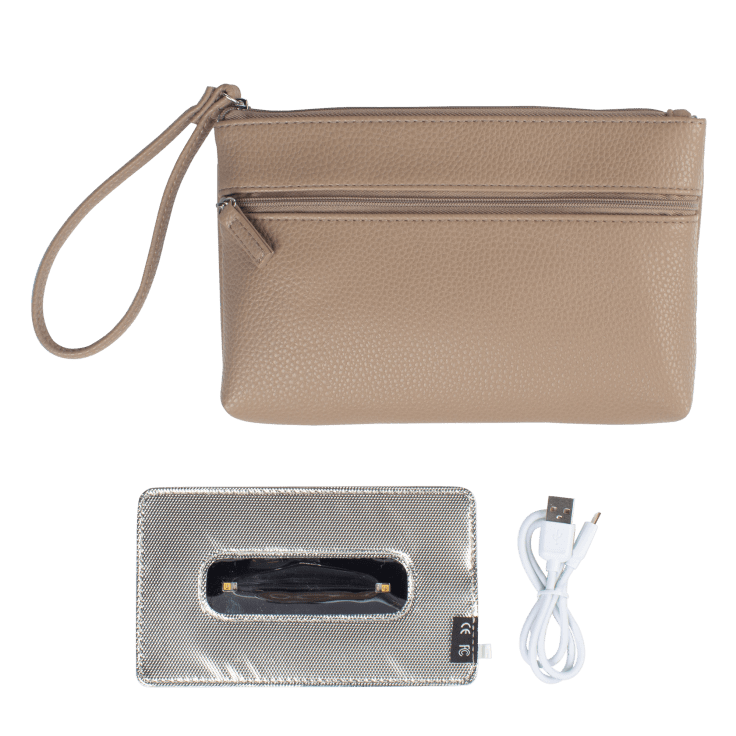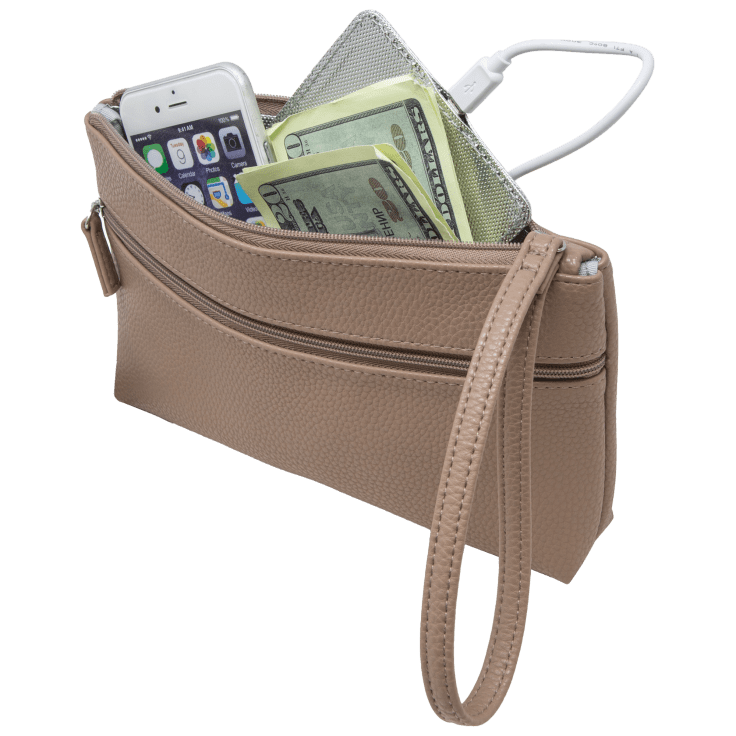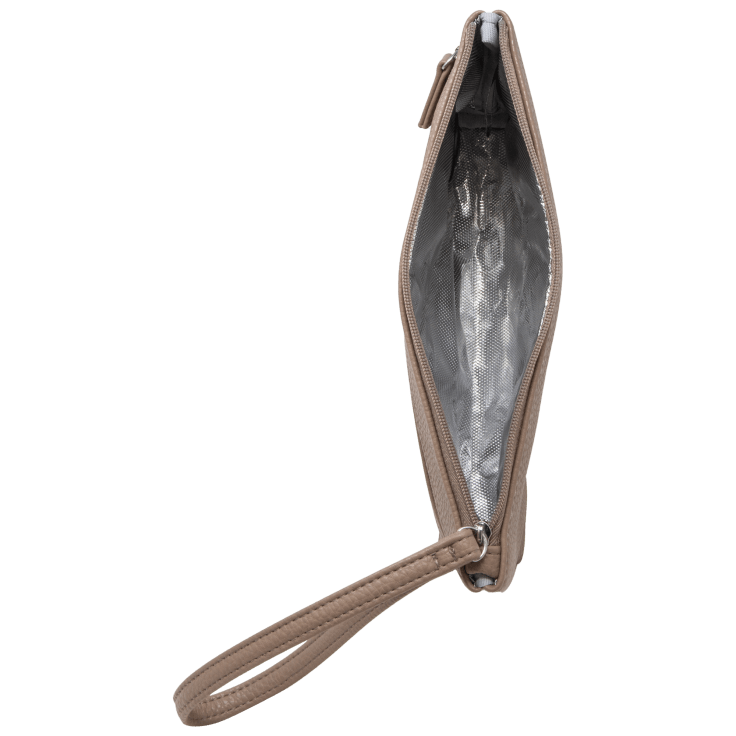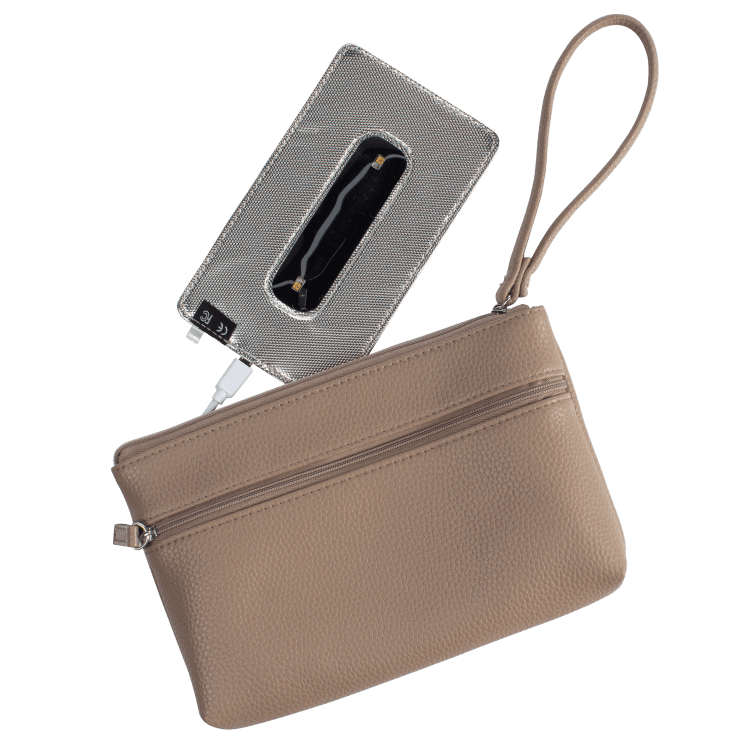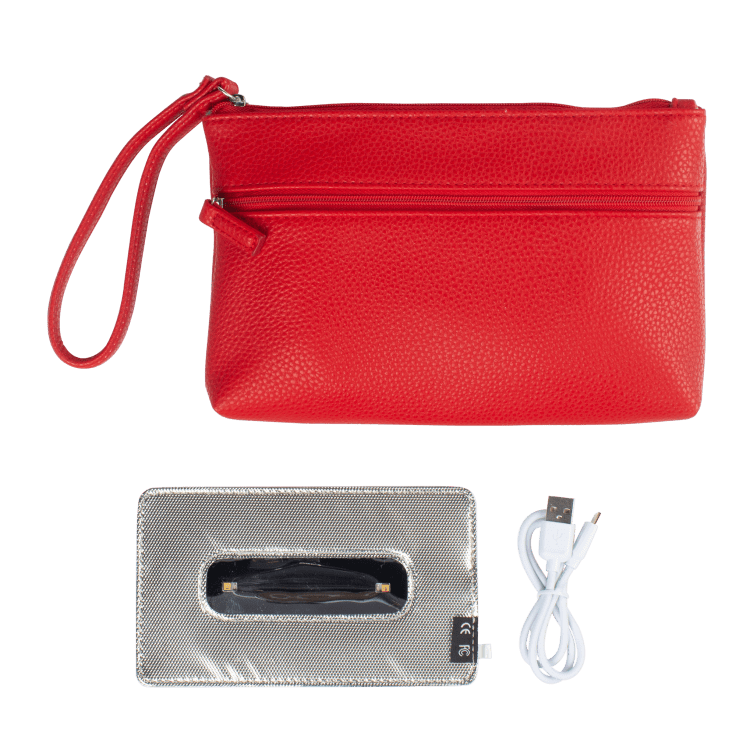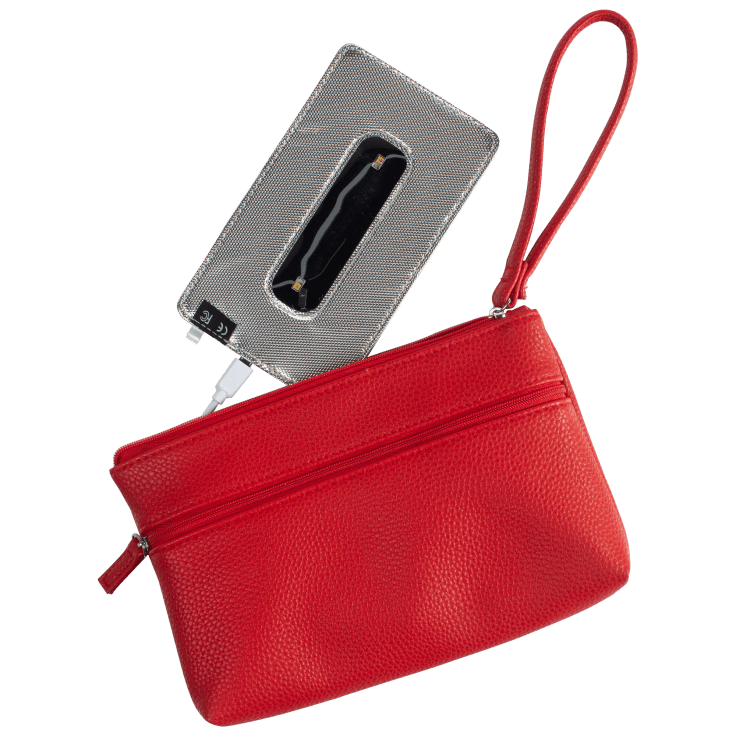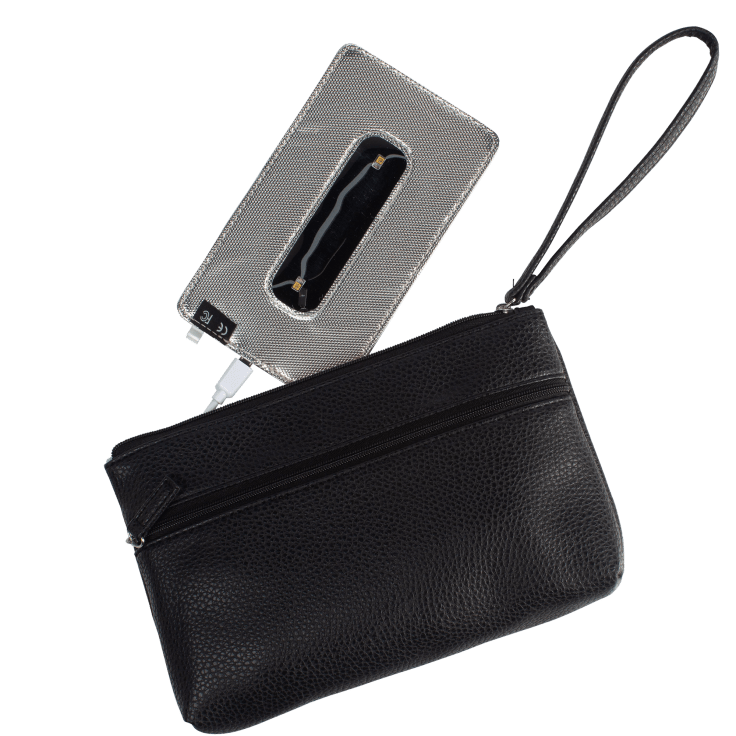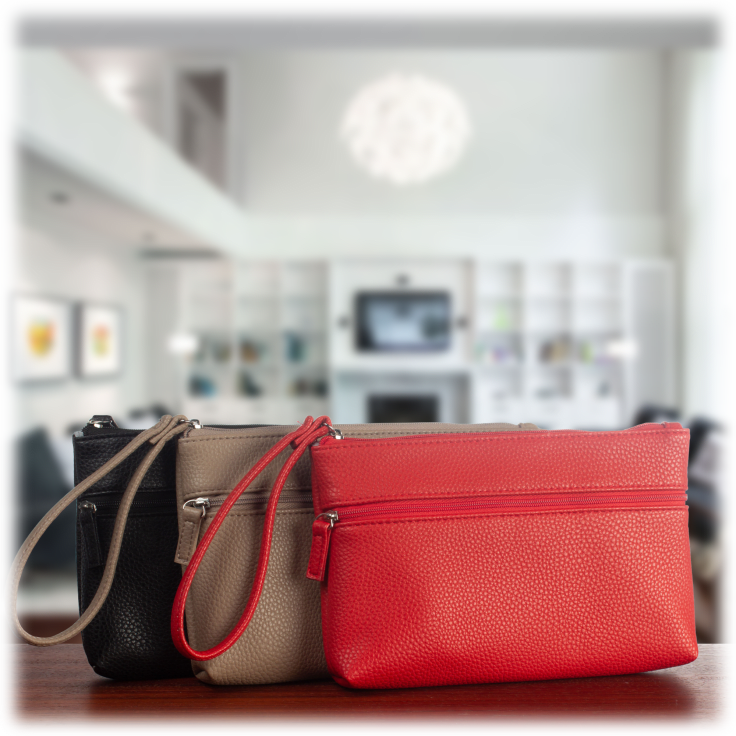 Mundi Everyday Wristlet with Removable UVC Sanitizing
Features
Available in 3 different colors, the My Personal Purifier Clutch is the perfect wristlet for your busy life. Stylish and functional. You get all the positives of Mundi clutch bags while having a safe bacteria-free compartment for your phone and other valuable possessions. What's not to love?
UVC light safely eliminates up to 99.9% of bacteria. Clean your belongings and protect those closest to you. Quick and easy to use with your power bank or your USB adapter.
Available in Red, Black, or Tan
Use My Personal Purifier wristlet to sterilize your essentials such as your Smartphone, Face Mask, Money, Credit Cards, Earbuds, Eyeglasses, Keys, and more!
Connect the USB Cord using a USB port to activate the UVC Light
Great while you're in your car, on the go with a power bank, or at home
UVC light eliminates up to 99.9% of germs and bacteria
Specifications
Measures: 8.5" X 5" X 1.25"
Power Bank (Not Included)
What's included?
1x Mundi My Personal Purifier Wristlet in Red, Black, or Tan
1x USB Cable Included
Directions on the hangtag
Warranty
Reviews
Verified Purchase
Wristlet so cute.
This cute wristlet is not only big enough to put a phone it but on there needed things when you go out. Great buy for the $$. I think it has a $50 retail price.
Written by @kayfromsa - December 19th 2020
Verified Purchase
Everyday wristlet
Love this!!! I love wristlet & this one is pretty & true red. Plenty of room & looks & feels very nice!
Written by @sprinky57 - October 2nd 2021
Verified Purchase
Wonderful
Written by @dorastow - November 9th 2021
Verified Purchase
Written by @charlie1350 - December 4th 2021
Verified Purchase
Written by @babswayr - October 9th 2021
Verified Purchase
Not a wristlet purse
This item is not a purse, more of a sanitizer!
Written by @morningMAC - December 27th 2021
Verified Purchase
Sanitizing wristlet
Sanitizing wristlet There was supposed to be a slit in the front for the charger and it's not there as stated on the directions sorry I bought it
Written by @tina501 - December 20th 2020
Verified Purchase
Not as it looks!
This product is very disappointing! It isn't anything like it looks. It's hard to get items in and out of it. The plug does not work well. It's way over priced for what you are getting. You can't return. It's a waste of $50. Save your money and don't buy it!!
Written by @CPORAC - April 21st 2021
Verified Purchase
So very disappointing.
I ordered several of these as Christmas gifts and have decided to donate them to Goodwill as there is not a return solution unless they are defective. It's a very poor quality and very difficult to get to the inside pouch. I'll continue to use hand sanitizer instead.
Written by @LADYDRAGONFLY51 - December 16th 2020
Verified Purchase
Upset
I didn't receive my wristlet.
Written by @b91194 - December 9th 2021