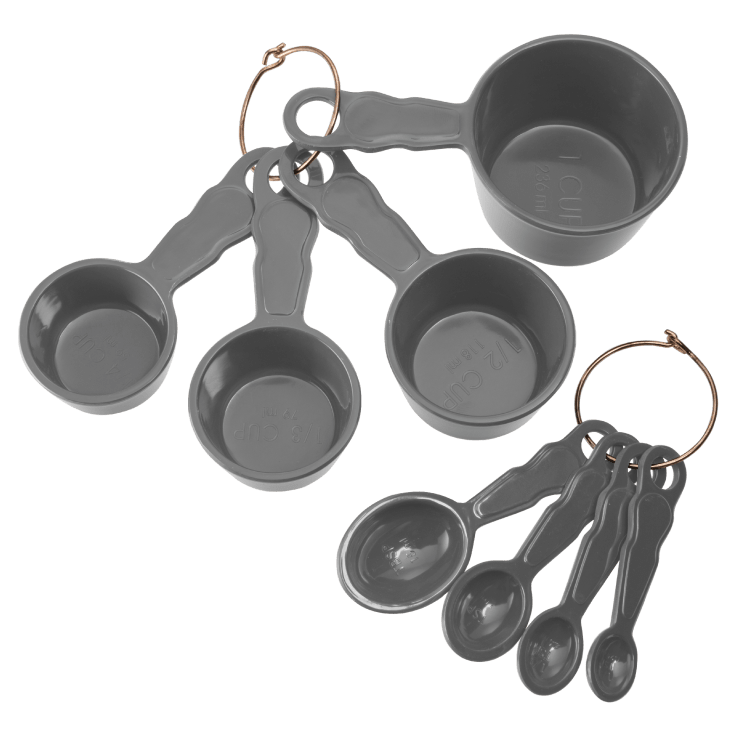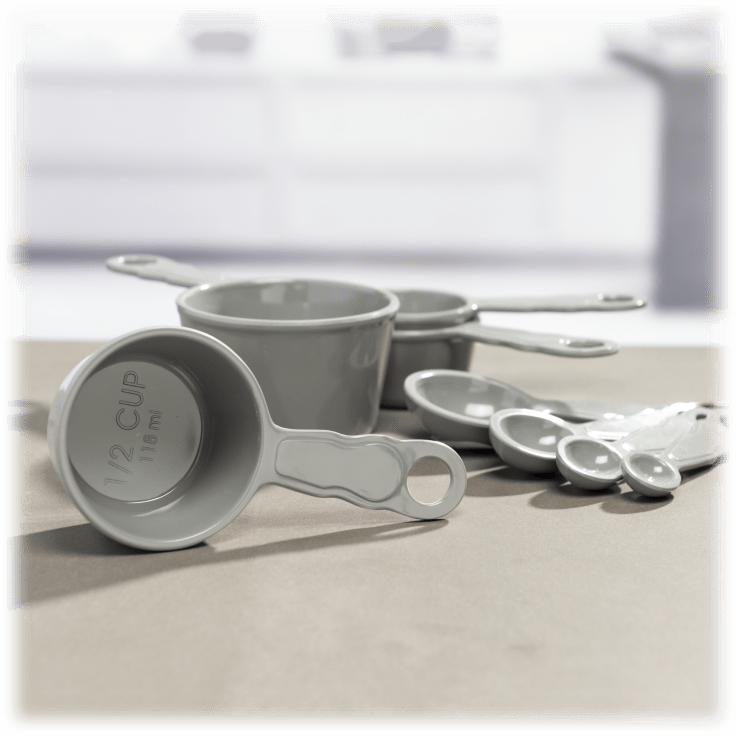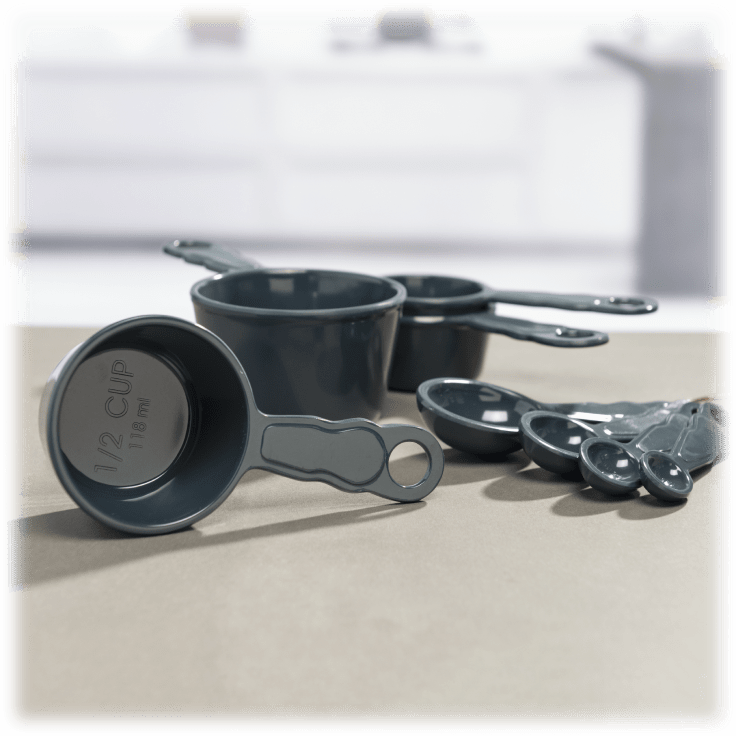 Florence Measuring Cups & Spoons Set
Features
Measuring cup sizes: 1/4 cup, 1/3 cup, 1/2 cup, 1 cup
Measuring spoon sizes: 1/4 tsp, 1/2 tsp, 1 tsp, 1 tbsp
Made out of Polypropylene
Dishwasher safe
What's included?
4x Measuring cups

Sizes: 1/4 cup, 1/3 cup, 1/2 cup, 1 cup

4x Measuring spoons

Sizes: 1/4 tsp, 1/2 tsp, 1 tsp, 1 tbsp
Warranty
Reviews
Verified Purchase
The product is wonderful!! and the delivery way better then before!!
I find the measuring spoons and cups to be outstandingly made and will last a life time.
Thank You!
Written by @ernestarredondo - October 6th 2020
Verified Purchase
Seems to be Nice Quality
These appear to be made of nice quality materials.
Written by @capers01 - October 9th 2020
Verified Purchase
Written by @nfrye - September 4th 2021