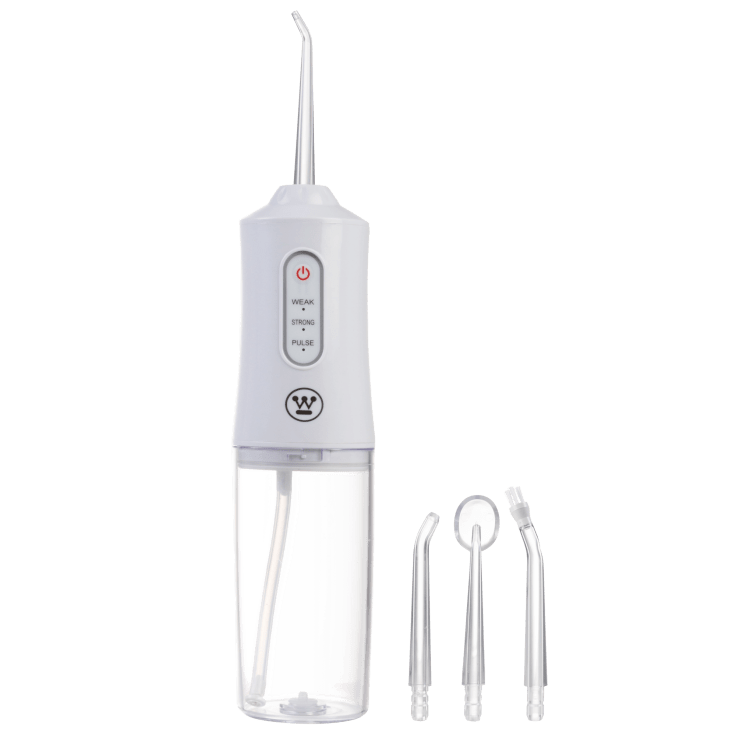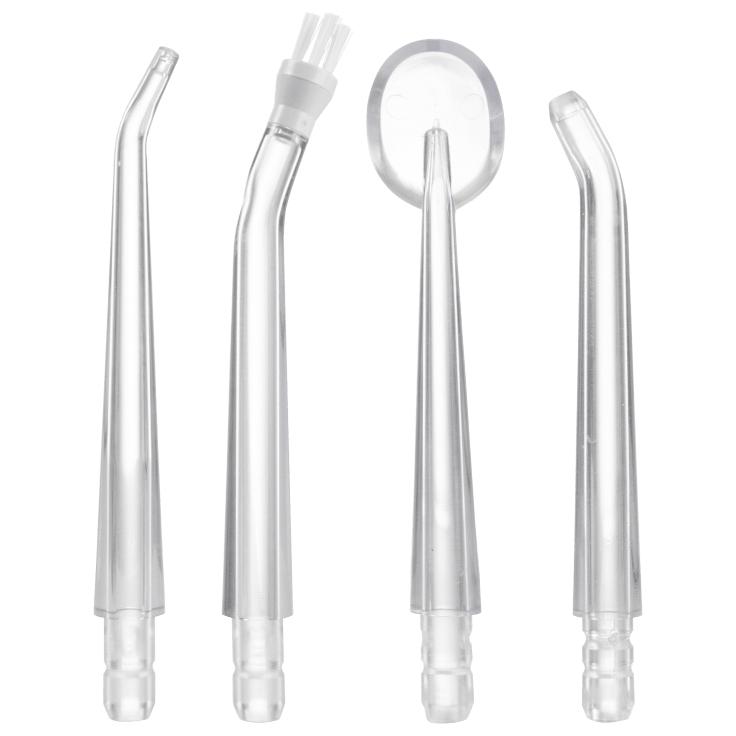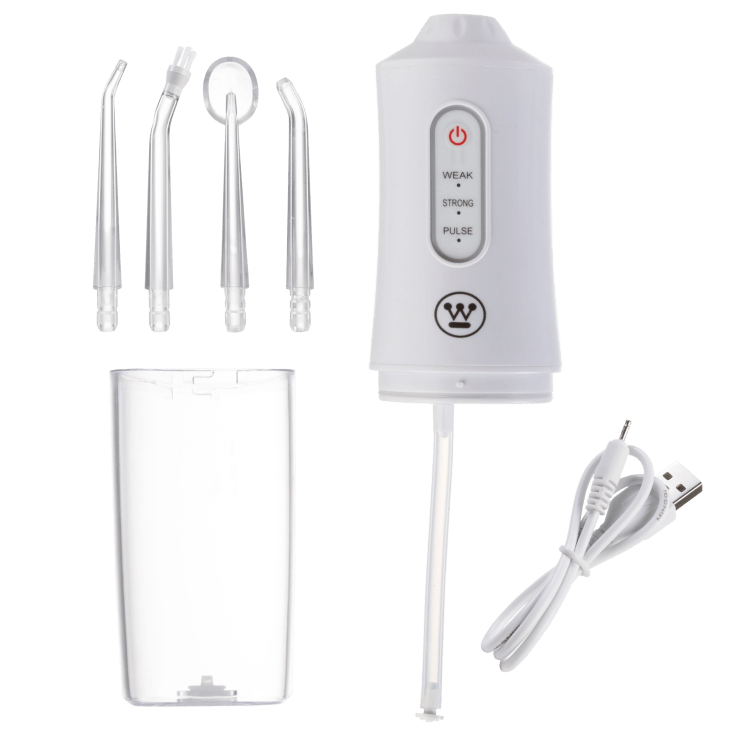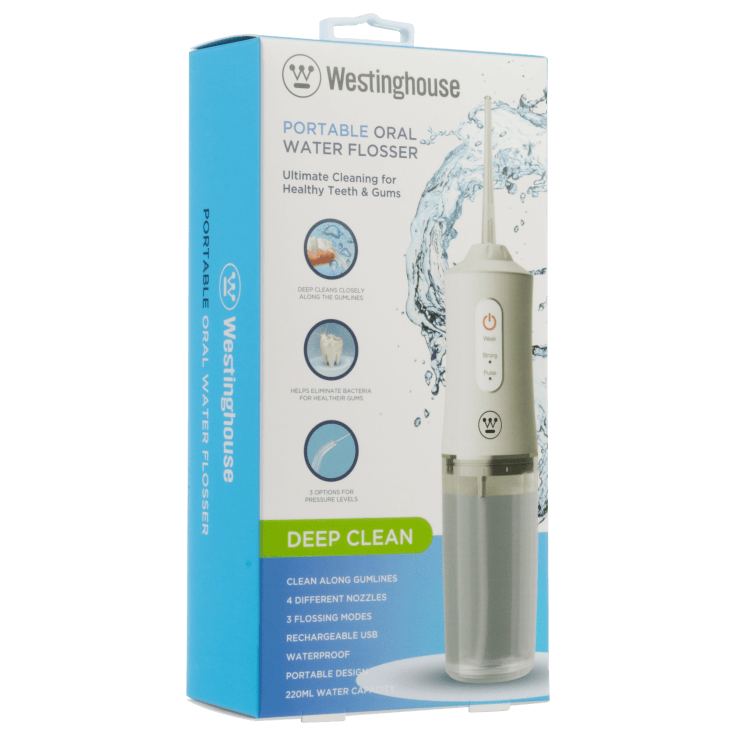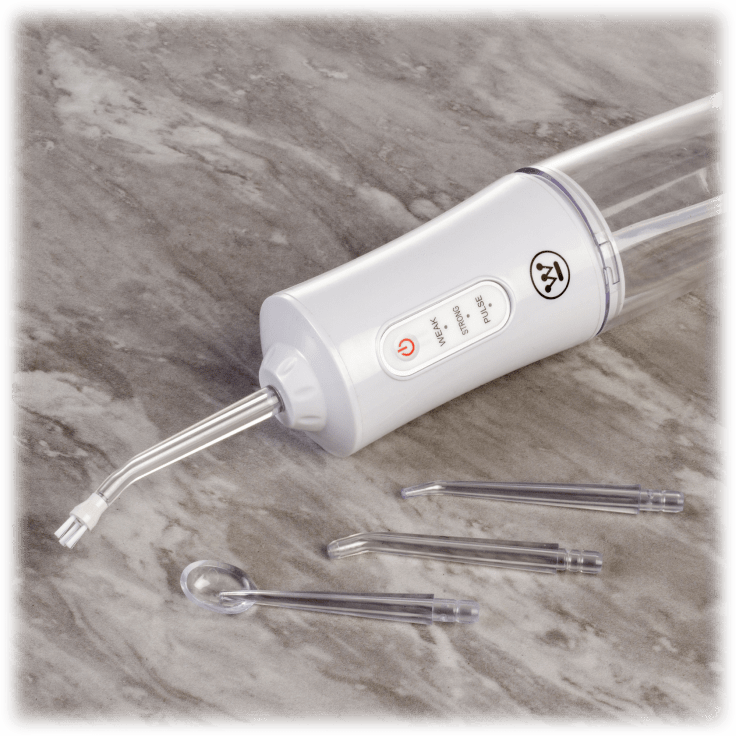 Westinghouse Portable Oral Water Flosser
Features
Precisely spray between your teeth to dislodge food and bad bacteria
Gently cleans between your teeth and massages gums
The ultimate cleaner for healthy gums and teeth
Deep cleaning along the gum lines
Eliminates bacteria for healthier gums
3 options for pressure levels
4 different nozzles
3 flossing modes
Rechargeable USB
Waterproof
Portable design
Specifications
What's Included?
1x Westinghouse Portable Oral Water Flosser
Warranty
Reviews
Verified Purchase
Great for the Price
To be a temporary device - this is a very handy product to take when traveling. I love that the water compartment is larger than I have seen in previous products. It being rechargeable is awesome!
Written by @Valorea - August 26th 2022
Verified Purchase
Great Product!
This is the 2nd one ordered after giving the 1st to my sister. I have a portable wall rechargeable Water Pik flosser (WP462w) also, & purchased this one as a backup & for travel (the Water Pik tends to give out on me around when the warranty expires). This flosser is slightly lighter, smaller & streamlinedas it hold a little less water. The Water Pik has a bit more power in the water flow, but this flosser I feel is a very good alternative if you have sensitive teeth, or want to have one for travel. Highly recommended!
Written by @rmilosheff - October 4th 2022
Verified Purchase
NO PLUG
Love this water pick tooth flosser made by Westinghouse

First once it's charged like you would charge your phone, the cords put in the drawer and your flosser sits nicely on your bathroom counter without an ugly plug in cord showing. So far it's worked great and is still holding a great charge after 3 weeks. It came with four different nozzles: 1 for standard daily cleaning 2. Periodontal nozzle for that deep cleaning of your gums 3. Tongue coating cleaning nozzle & last 4. Orthodontic nozzle used for dental band clean.
Written by @SpookyDog - October 21st 2022
Verified Purchase
GREAT Portable Oral Water Flosser
Does exactly like I wanted. Fit in suitcase so I have Portable Oral Water Flosser when I travel.
Written by @ChongAye - October 10th 2022
Verified Purchase
Compact
The flosser is excellent for it's small compact size! Does everything a large floss machine does. I have a small bathroom so I use it daily!
Written by @trylor5 - October 22nd 2022
Verified Purchase
It works as advertised, easier to travel with.
Written by @Nmmartin41 - September 18th 2022
Verified Purchase
Really works great, so glad I got one
Written by @marilynkramer - August 27th 2022
Verified Purchase
Written by @ebusby61 - September 17th 2022
Verified Purchase
Not a fan
Just received this today. Instructions said to use the weak setting. The water came out very hard and fast and soaked me and the bathroom sink area. No sure I will be able to use this.
Written by @wvnana70 - October 20th 2022