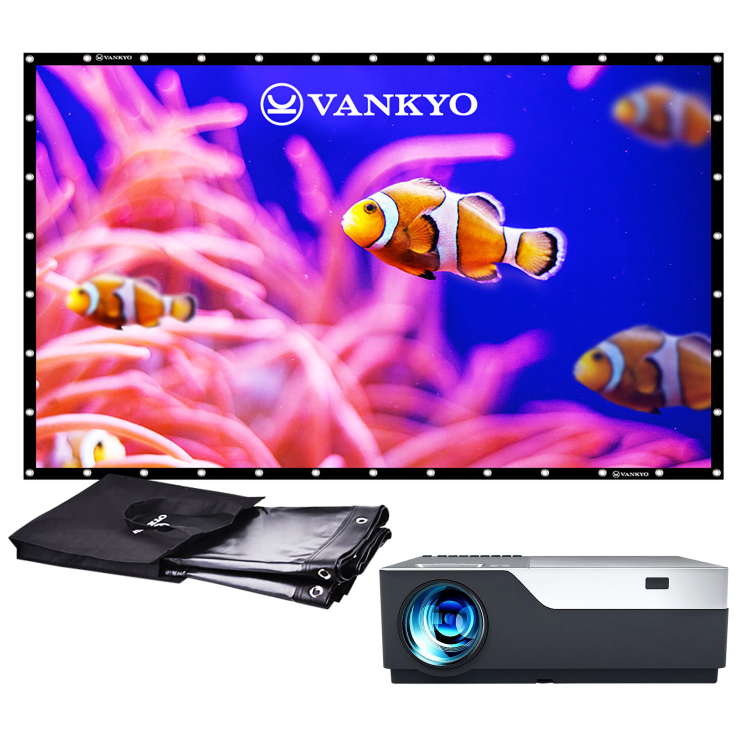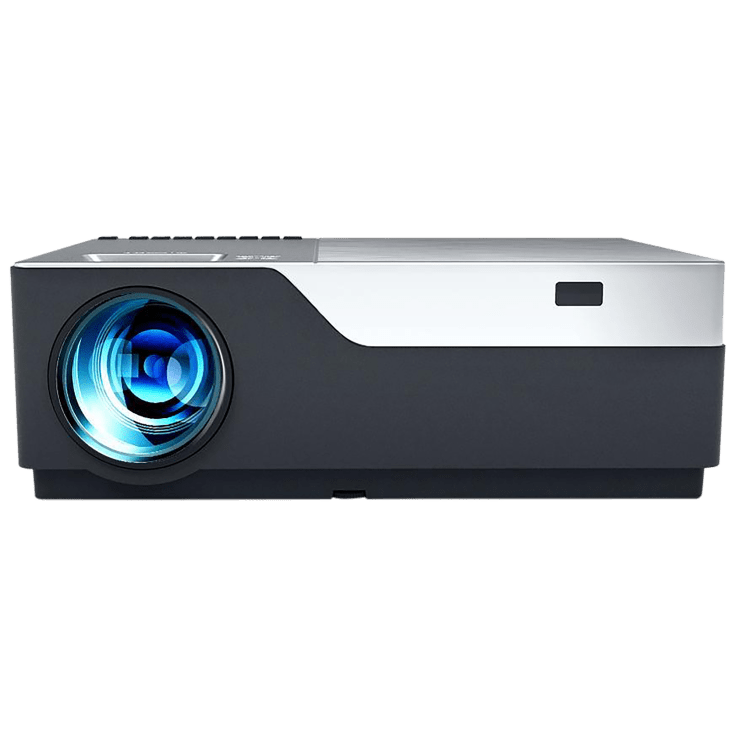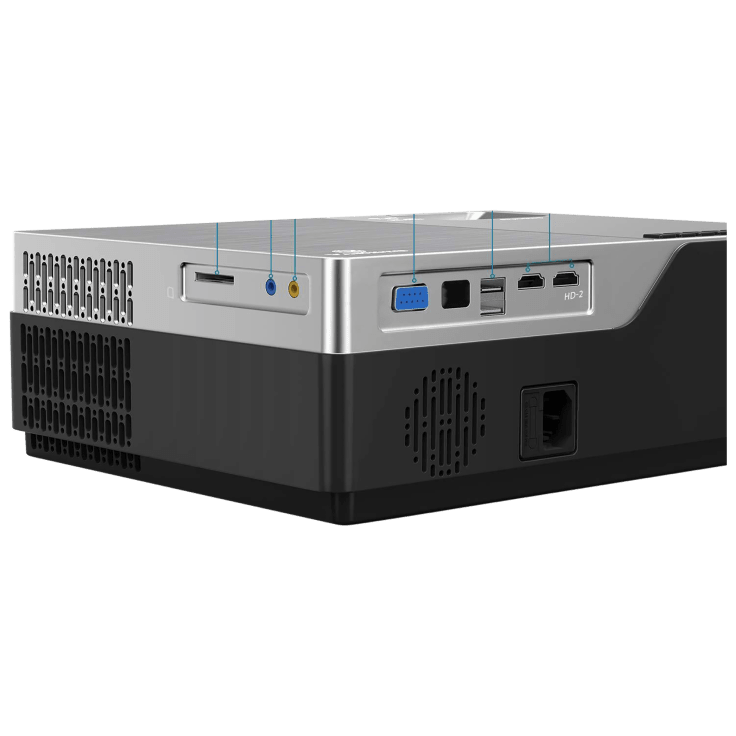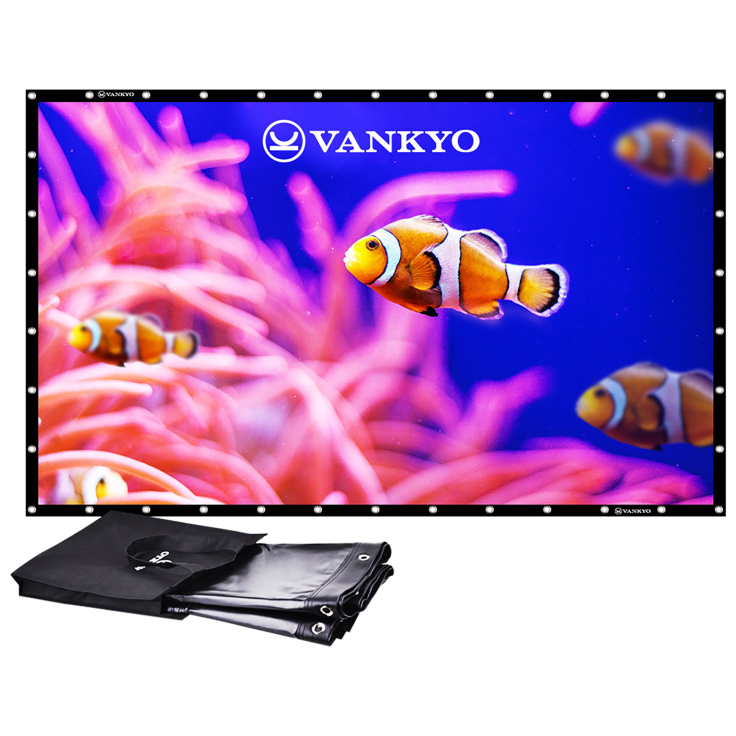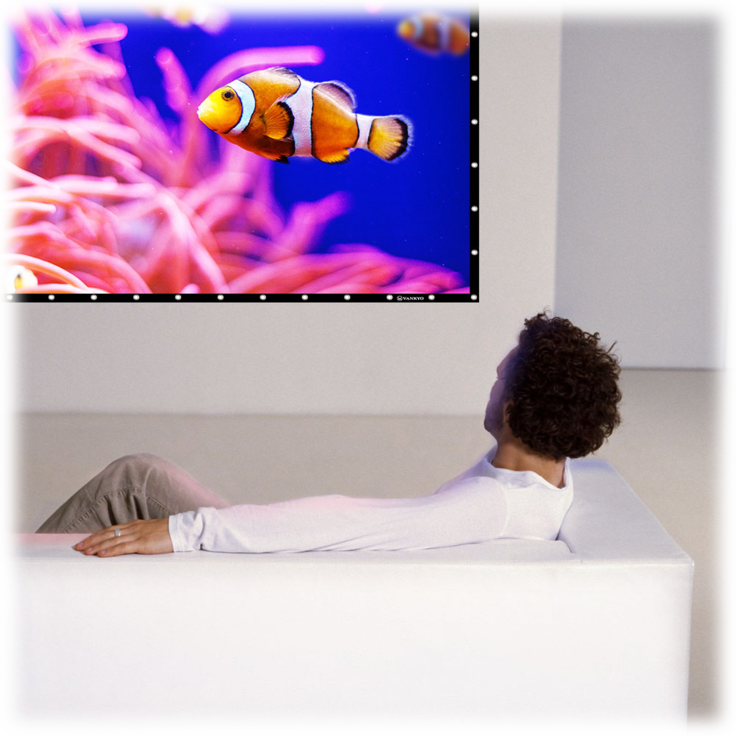 Vankyo Performance V600 Native 1080P LED Projector with 100" Screen
Features
Vankyo V600 1080p LED Projector

Native 1080p Full HD Resolution: With a native resolution of 1920*1080 and a contrast ratio of 499:1
The Vankyo performance V600 brings 3 times more details than 720P projectors, delivering impeccable image quality for professional use

+80% Brighter Than Others:

Featuring remarkable brightness, this V600 projector provides a display up to 300" in size, and ideal contrast for business presentations, designed to create an excellent performance

Ultra Long-lasting Lamp:

With long-lasting lamps, this V600 full HD projector lasts for over 10 years of daily use (2-3 hours per session)

Versatile Digital Connectivity:

The V600 has two HDMI ports, including one premium audio, allows users to project full HD presentations from laptops, smartphones, and streaming devices
The well-designed speaker system produces clear, stereo, and all-around sound which complements your viewing experience
To achieve ultimate sound quality, you can also connect an external speaker.

Vankyo 100 Inch Projector Screen Specs

Model: 5A0008-USWH4A
Use special photosensitive material, effectively prevent light scattering, the visible angle is wide.
It is lightweight and can be folded with a free storage bag, easy to take and store.
100 inches 16:9 simple wall-mounted projector screen is the most compact and travel-friendly option for home & outdoor cinema and office presentation.
This unique projector screen with peel-and-stick hooks allows you to set up quickly and easily on any tabletop.
Be made of flexible polyester material, this projector screen is more smooth and creaseless, bringing you an excellent viewing image.
Weight: 1.38 pounds
Viewing surface: 88.4" x 49"
Specifications
Projector Technical Specs
– Display Technology: LCD
– Light Source: LED
– Native Resolution: 19201080
– Aspect Ratio: 4:3 / 16:9 / Auto
– Projection Size: 50"- 300"
– Projection Distance: 5.58 FT - 30.18 FT
– Focus: Manual
– Keystone Correction: ±15°
– Speaker: 5W4ohm
– Power Supply: AC 100 - 240v
– Unit Dimensions: 12.13" L x 9.13" W x 4.13" D
– Unit Weight: 5.7 lb
What's Included?
1x Vankyo V600 1080p LED Projector
1x Remote
1x AV Cable
1x HDMI Cable
1x Power Cable
1x Carrying Bag
1x User Manual
1x Vankyo 100 Inch Projector Screen
1x Projector screen installation accessories
Warranty