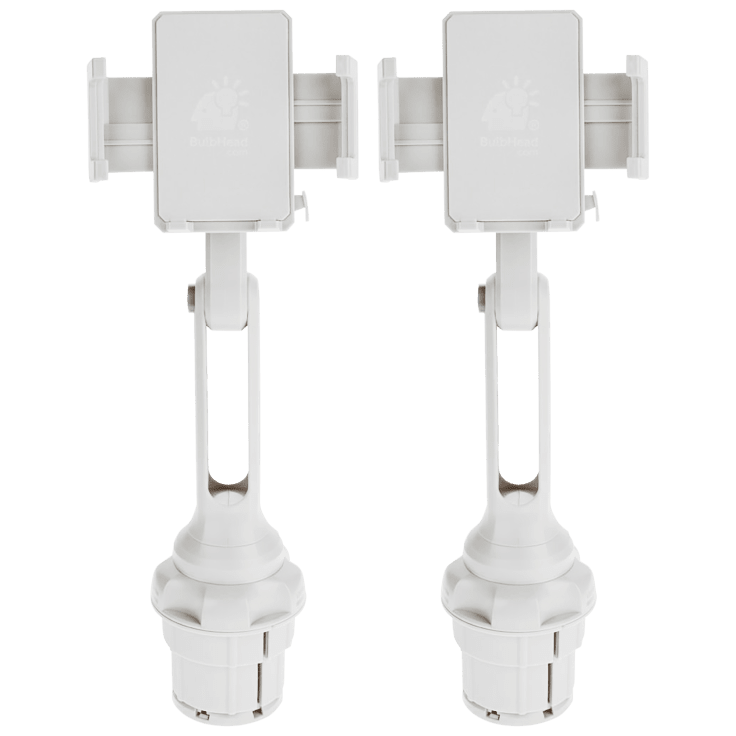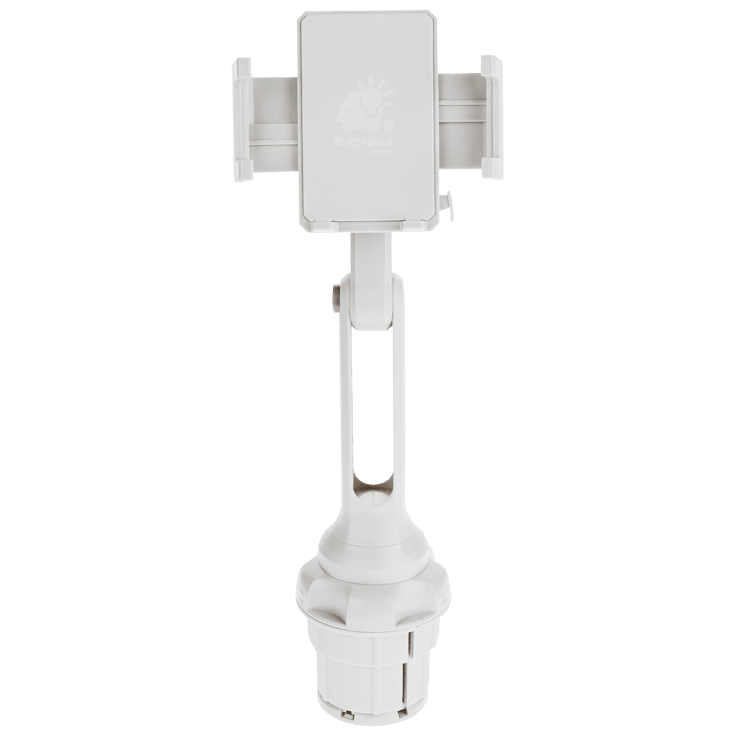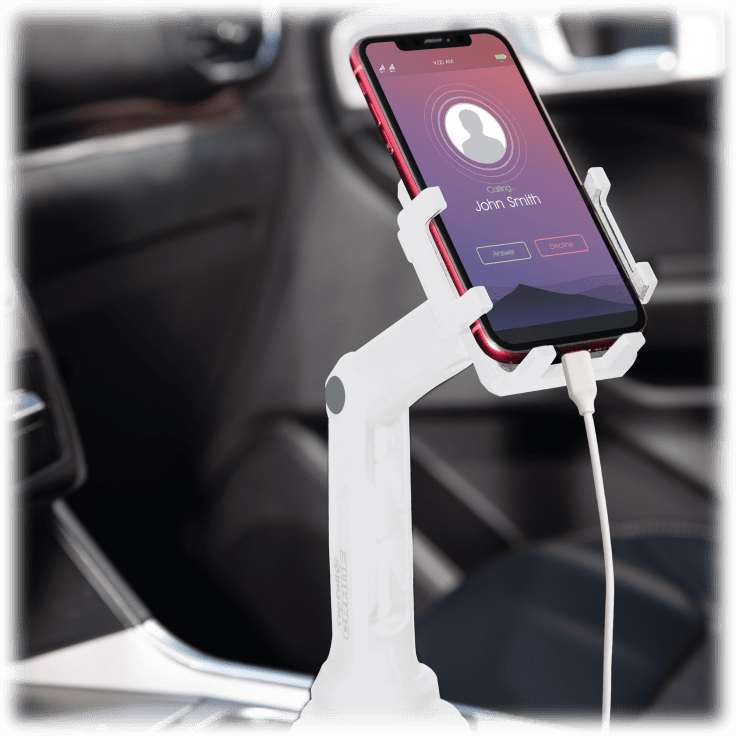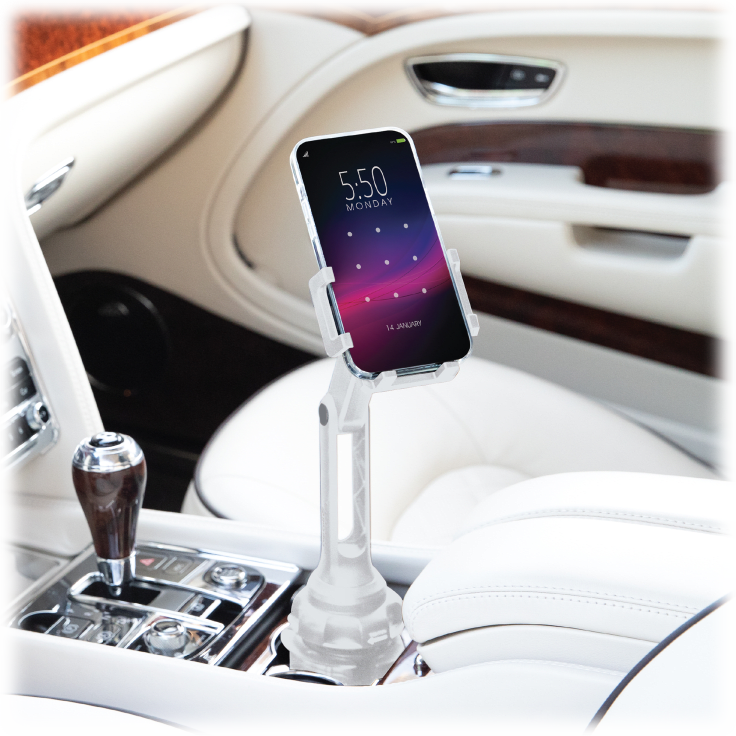 2-Pack: Cup Call Crane Phone Mounts
Features
Ultra-Long Arm:

Our Phone Crane has an ultra-long arm that cranes up and down for a customizable height for the perfect viewing angle every time!

360° Rotation:

Rotate your phone 360° so it's easier to follow your GPS. Your phone stays in place.
There's no more fumbling for your phone or poor holders can't grip tight.

Unlimited Positions:

Phone Crane has an unlimited number of positions and a giant field of vision.
Just customize the view that's perfect for you so it's easier to keep your eye on the road and drive safe.

Tilts and Adjusts Vertically and Horizontally: ​​

Phone Crane phone holder for car adjusts up or down and swivels left or right for a precise viewing angle day or night.

Fits Any Size Cup Holder:

Rubberized holders expand or contract to lock into any size cup holder, keeping your phone securely in place.
Just drop it in and give it a twist for the perfect fit every time!

Locks Your Phone in Place:

One of the most sought-after phone accessories, Phone Crane's adjustable holder ratchets down on any size device until the button is pressed to release the phone.
It holds old cell phones, new smartphones, or any smartphone screen size. Even old flip phones and phones with pop stand rings work in Cup Call Crane!

Allows Charging:

Unlike other phone mounts, Phone Crane has space for easy access to charging so your cables don't get in the way.
And no more big cable messes they'll stay neat and concealed underneath in the cupholder. No more tangled wires!

Great for All Types of Vehicles:

Works great in cars, trucks, boats, SUVs, RVs, golf carts, and more!

Won't Block Your View:

Other phone mounts block your view while driving. Phone Crane allows you to position your phone at the perfect angle so you see it and see the road safely.
What's Included?
1x 2-Pack: Cup Call Crane Phone Mounts
Warranty
Reviews
Verified Purchase
Very Convenient
I received delivery today and immediately placed one of the phone cupholders my Chev Equinox. It was easy to affix in the cup holder and secure my phone in place. The ability to alter the height and position of my phone is very convenient. This product will work very well in both older & newer vehicles, with and without navigation systems or Bluetooth connectivity.
Written by @user53642399 - July 30th 2023
Verified Purchase
Expectations
My expectations were met. Thanks

Written by @BTrim - July 10th 2023
Verified Purchase
Written by @deloreslorine - August 18th 2023
Verified Purchase
These look good and work great
Written by @bobsill2004 - June 7th 2023