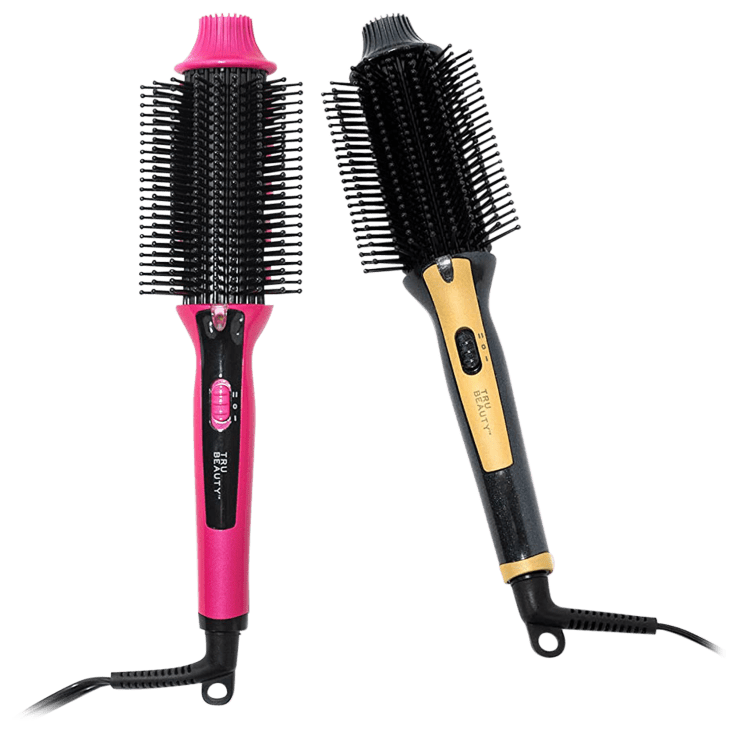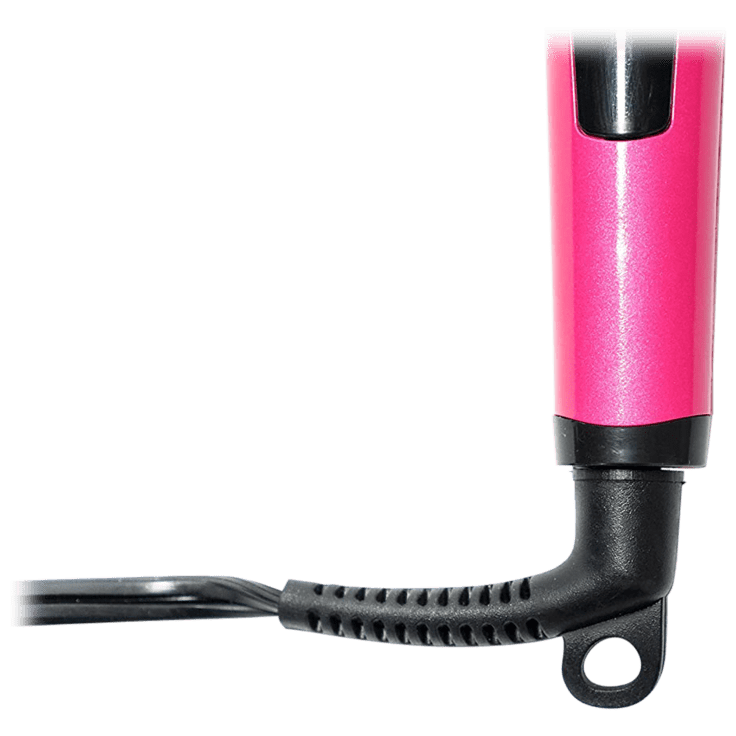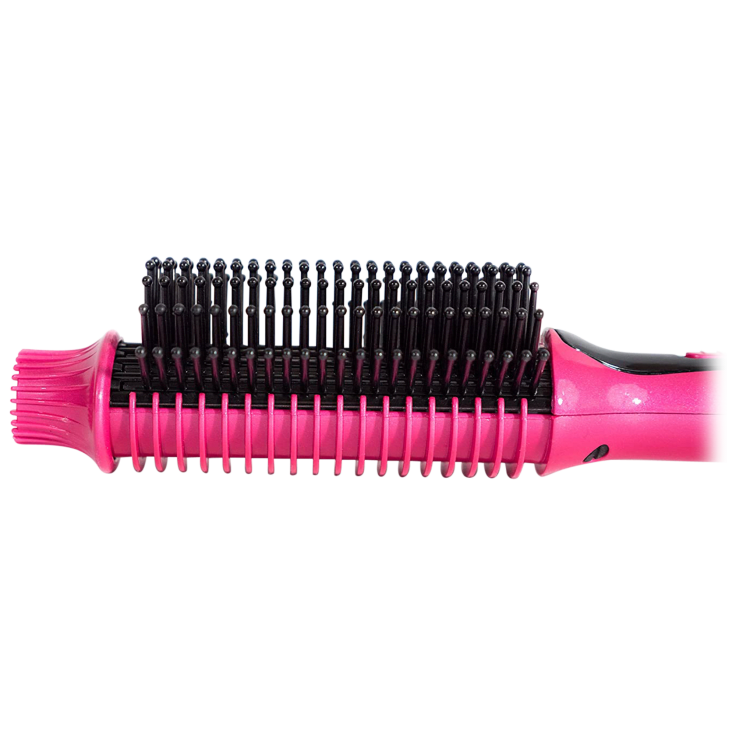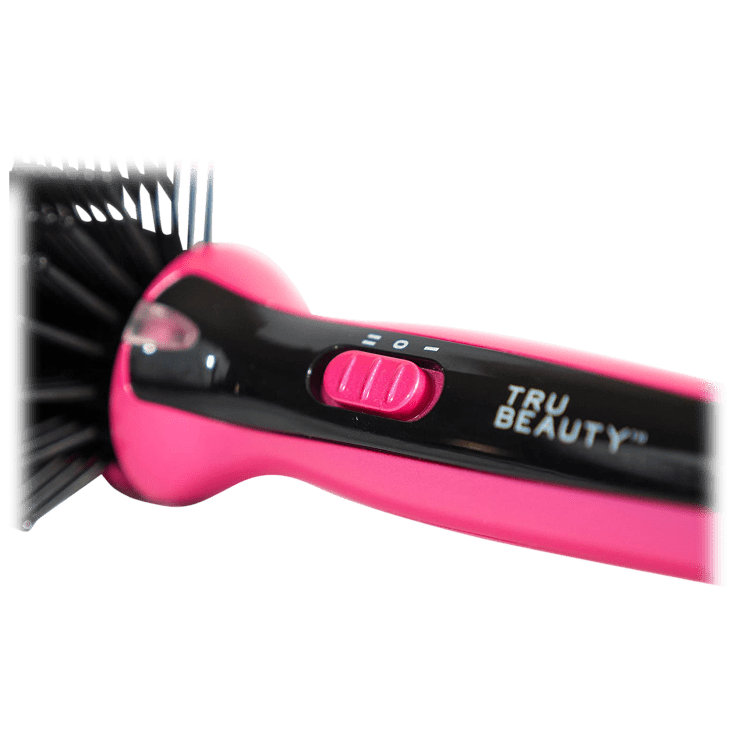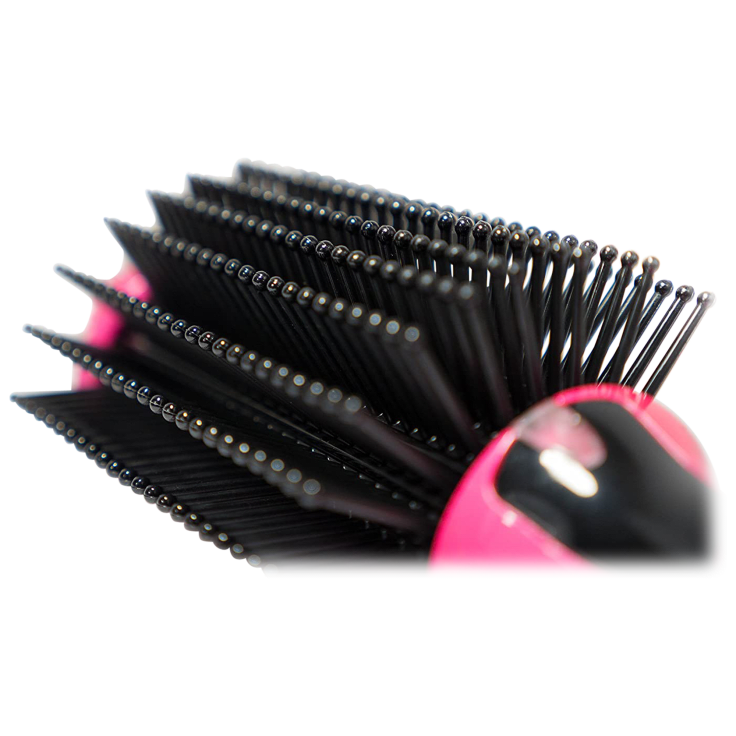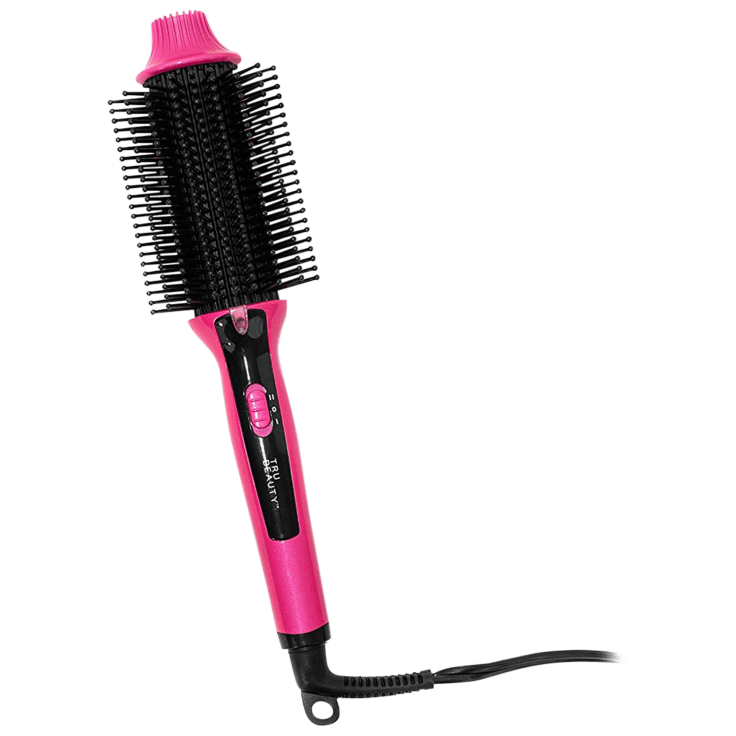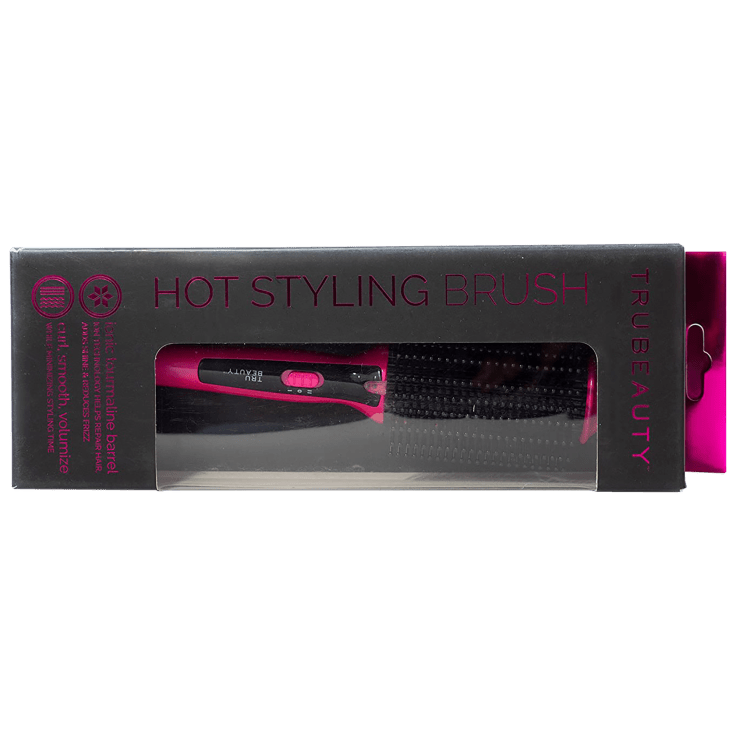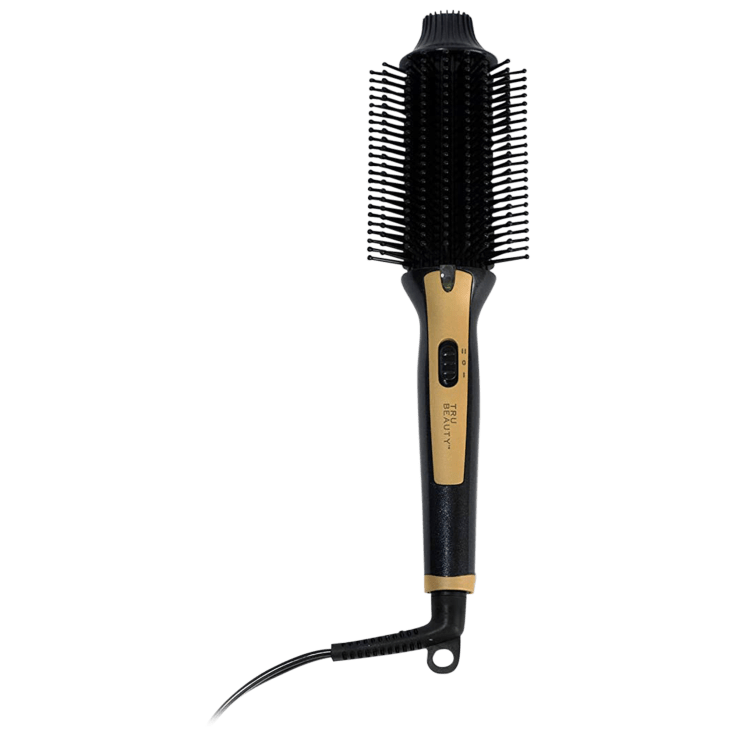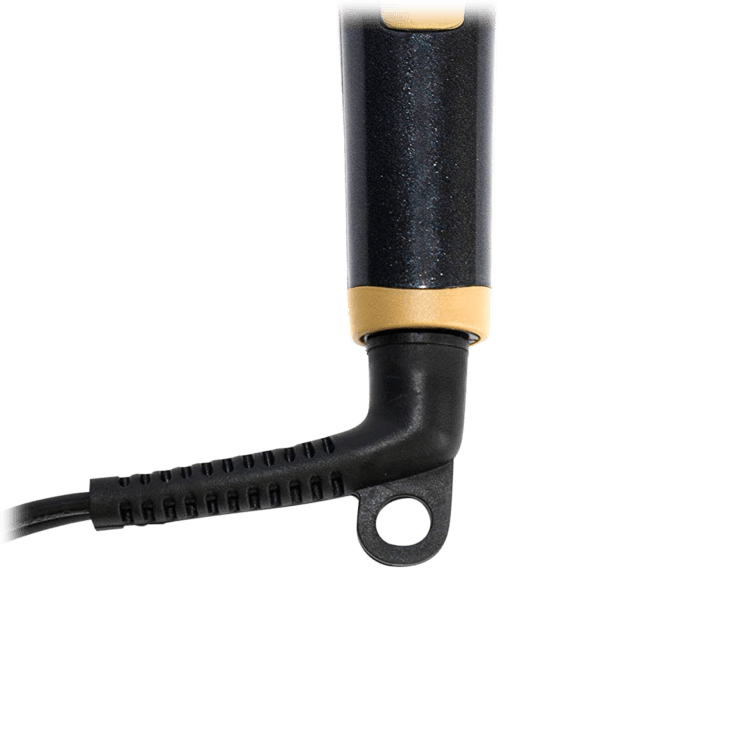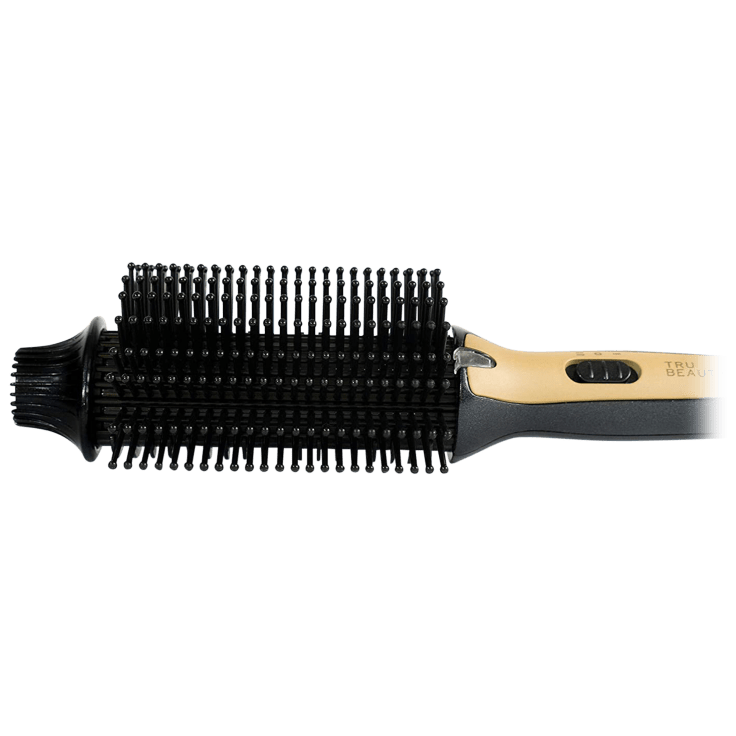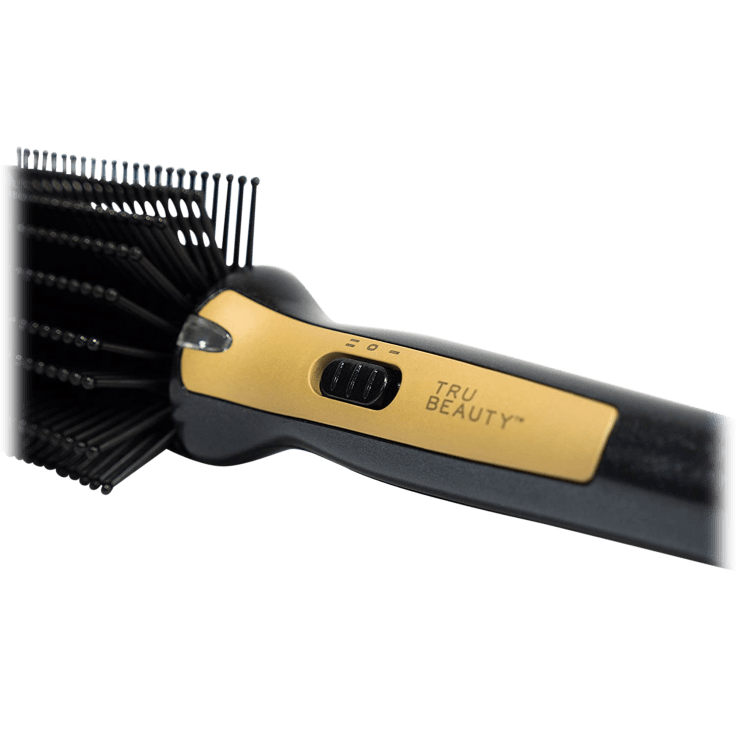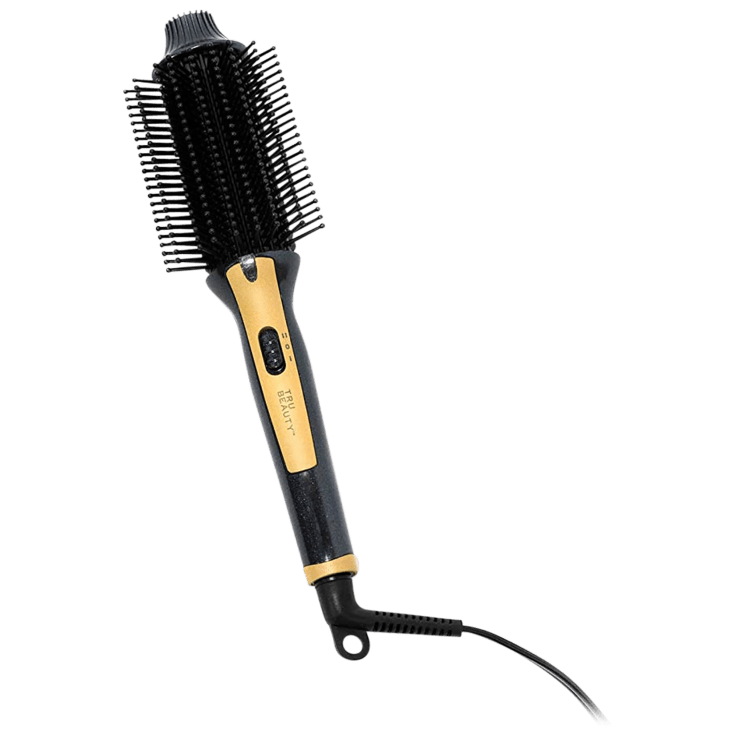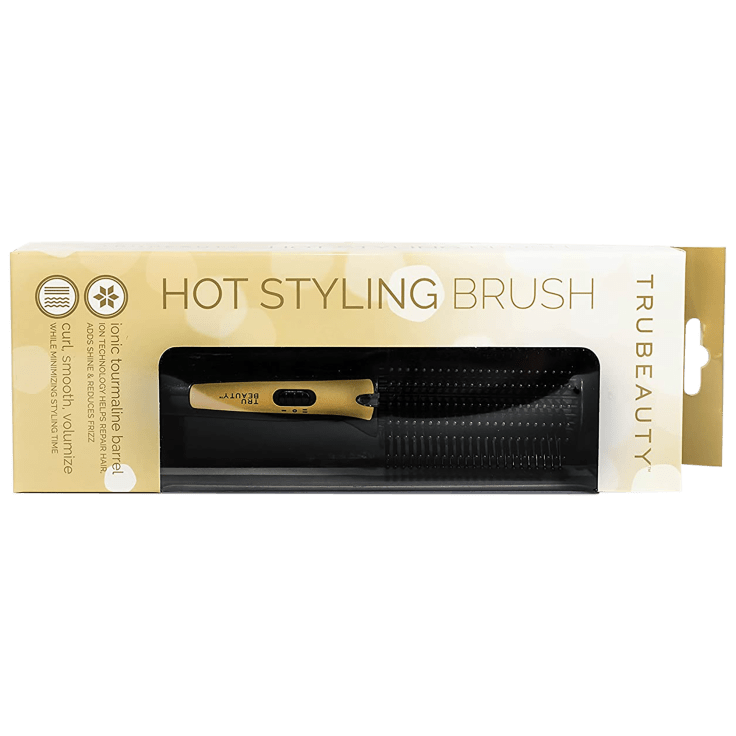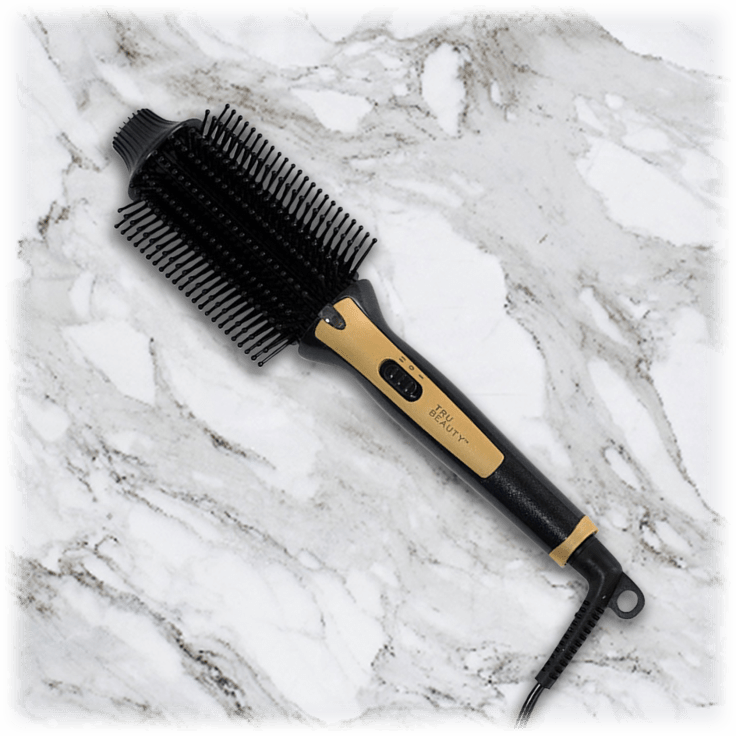 Tru Beauty 2-in-1 Hot Styling Brush, with Ionic Tourmaline Barrel
Features
Available in Black & Gold or Pink & Black
This Tru Beauty 2-in-1 Hot Styling Brush is infused with an ionic tourmaline barrel that helps repair dry hair, makes your hair shiny, and reduces frizziness
Choose between the 2 heat settings to achieve the hairstyle you want

Makes for easy customization depending on hair types

You get to dry and style your hair in the comfort of your home
Using this hot styling brush means no more salon visits that cost you more
Get your hair done in less than an hour
The 360-Degree swivel cord allows easy grip and increases ease of use

No matter the angle, this hot styling brush will prevent tangles and make styling easy and fast

Safe for daily use
what's included
1x Tru Beauty 2-in-1 Hot Styling Brush, with Ionic Tourmaline Barrel
Warranty
Reviews
Verified Purchase
Hot styling brush
I was pleasantly surprised the brush is heat only, no air. I can hear my phone ring or TV when I use the brush. I like the large end that can easily be held and not worry about burning my fingers. it works better than my more expensive name brand blow dryer curling brush.
Written by @Gander - August 1st 2021
Verified Purchase
Love this tool
I have been wanting something like this for awhile but they all were full round brushes and to big for my layered shoulder length hair. This is perfect for my hair and it works really great for my hairstyle. I am 59 and am blonde with white streaks and curly/wavy and often out of control. It's all my natural color and can get frizzy sometimes. This let me style it and it shines when I use it. Love it! And what a great deal! I love Morning save. Hope my review helps someone decide because I am really happy with it. Mine is dark gray with a goldfish color. I see they are sold out now. I don't even care what color it is…lol
Written by @clippclan - July 28th 2021
Verified Purchase
Styling beush
Good quality product and trusted seller
Written by @Maridol - June 24th 2021
Verified Purchase
Just Love 💕❤️ It.Thank u.Morninh Save
Written by @Chepasixthree - May 1st 2021
Verified Purchase
hot styling brush
Have not used it yet, but it looks good.
Written by @toby423 - March 21st 2021
Verified Purchase
It is NOT what I expected
Written by @ibrosieposie - June 5th 2021
Verified Purchase
It works good.
What I did not like it was pretty bulky
Written by @drscrs - May 27th 2021
Verified Purchase
Too Slow
Doesn't warm up for a while, nor grasp the hair to do the styling.
Written by @rbcollazo - October 13th 2021
Verified Purchase
Switch defective
After only 2 weeks the switch is broken
Written by @ccholder1911 - April 6th 2021