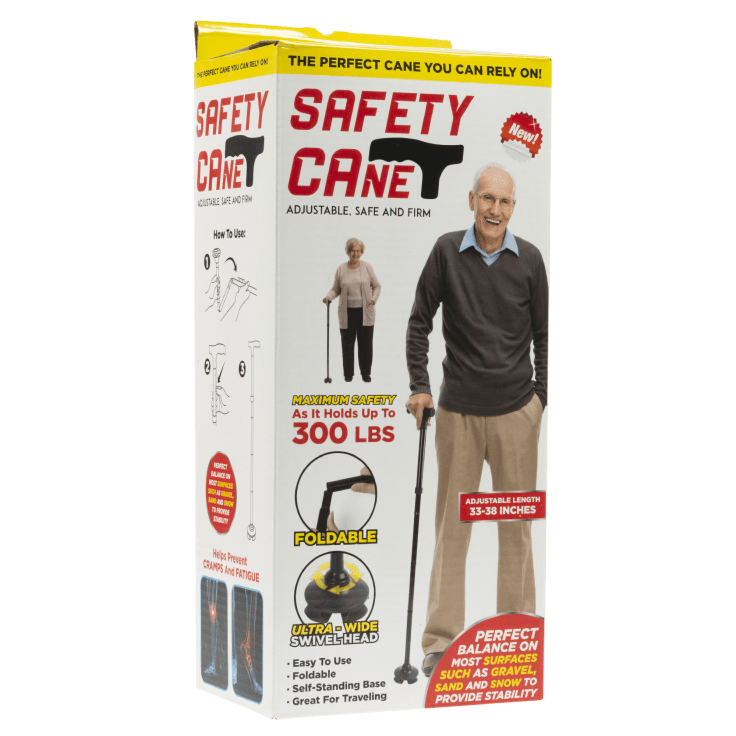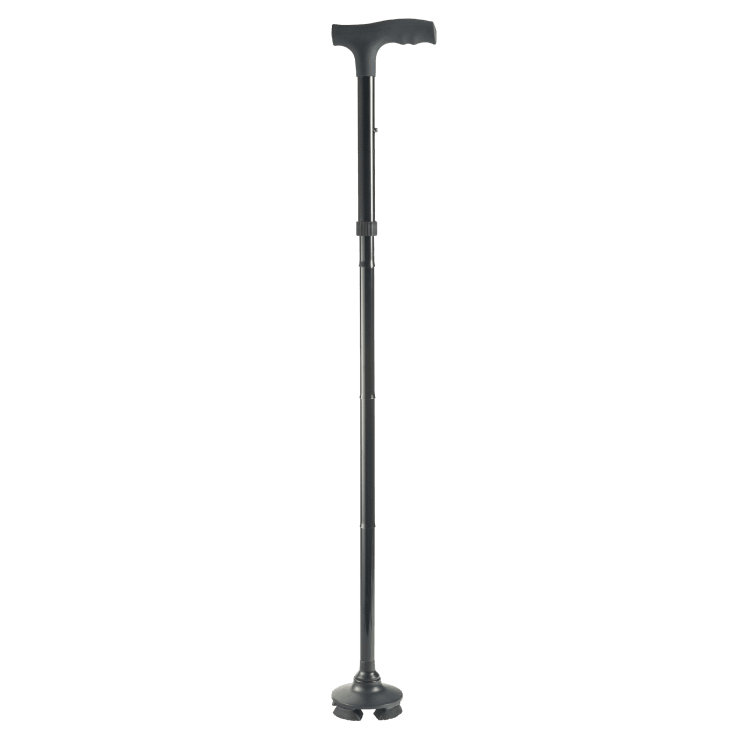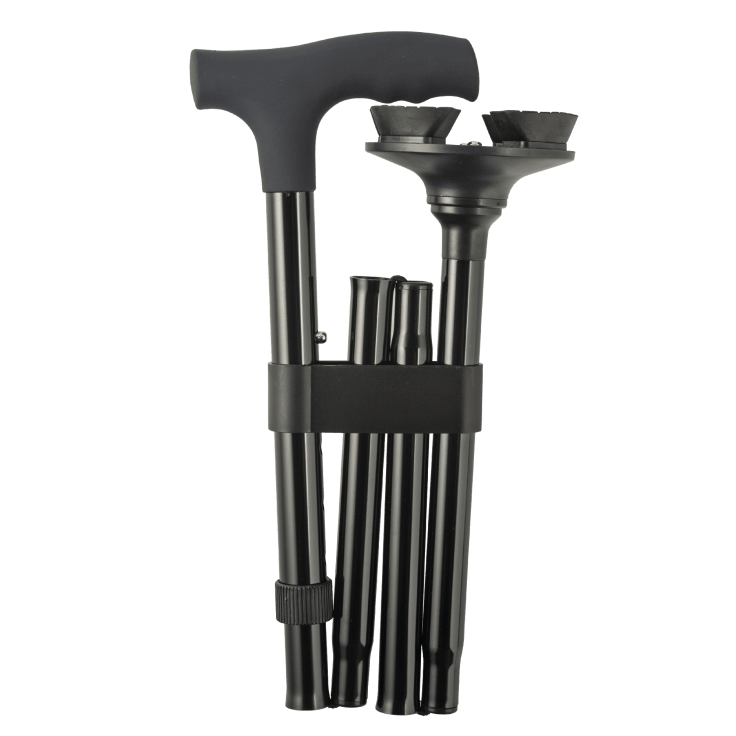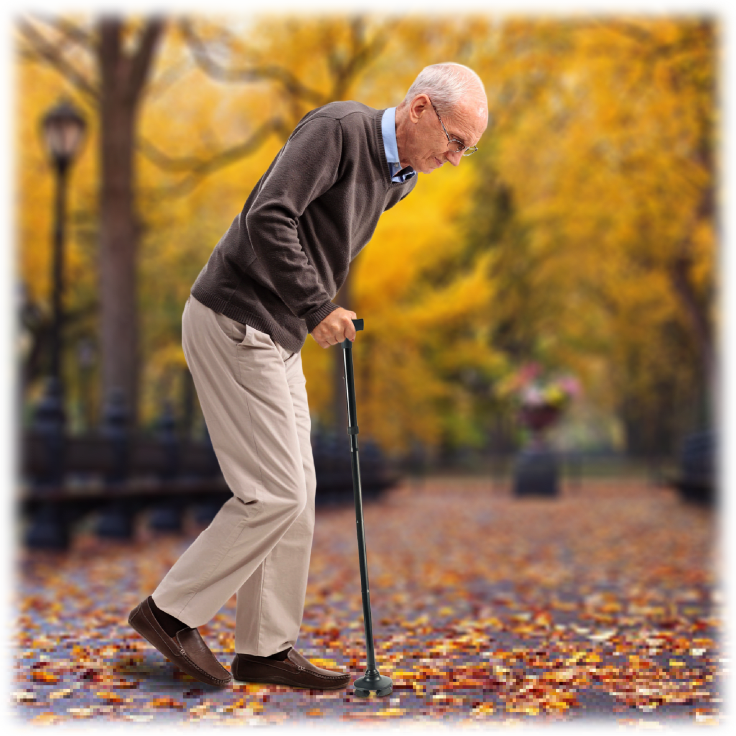 Safety Cane Foldable Support Cane
Features
Regain your confidence and use the Safety Cane to help you feel sure-footed
Firm and reliable support
Adjustable length 33-38-inches
Supports up to 250 lbs
Foldable for easy storage
Self-standing base
Helps prevent cramps and fatigue
Ultra wide swivel head with 4 supports
Works on most surfaces including gravel, sand, and snow
What's Included?
1x Safety Cane Foldable Support Cane
Warranty
Reviews
Verified Purchase
It's fantastic!
It's fantastic! This is change my life for several years I've gone around on a regular king kind a like being on ice skates and I just switched to walk her and hated it because I'm not that bad but I can't balance this was like putting on rollerskates you could at least stand on it it keeps me upright I can move in it pivots on the swiveling base I thought that might not be good that I might lose my balance actually it's better like I can't see how much this is changed my life and so grateful I wish I could've ordered another one but they sold out!
Written by @DonnaWarner - July 11th 2022
Verified Purchase
Sturdy
Don't need one at this point but have a safe & easy to use one if & when I do!
Written by @Lxgram - September 24th 2022
Verified Purchase
Walking cain
Written by @heloworld - June 1st 2023
Verified Purchase
cane
Written by @raineyjeneice52 - July 29th 2022