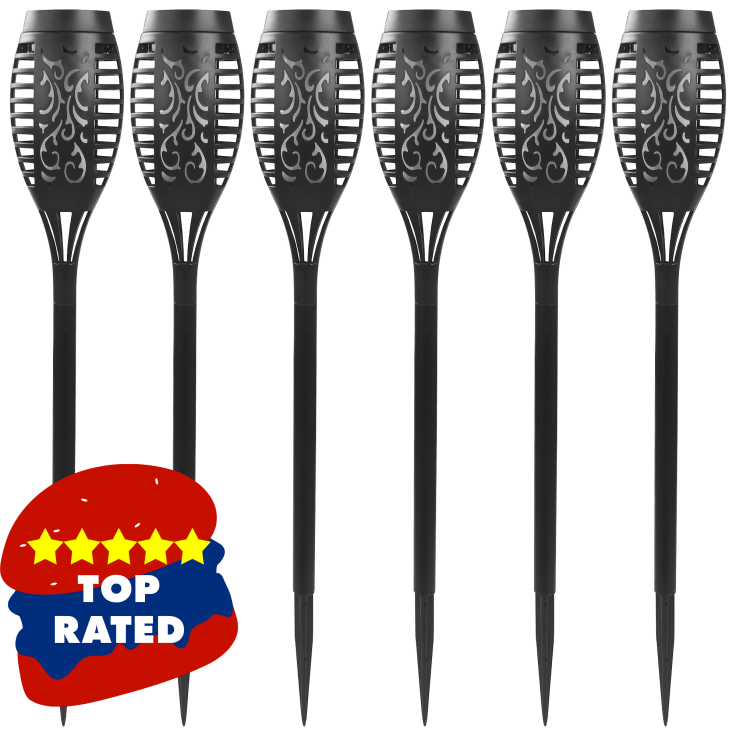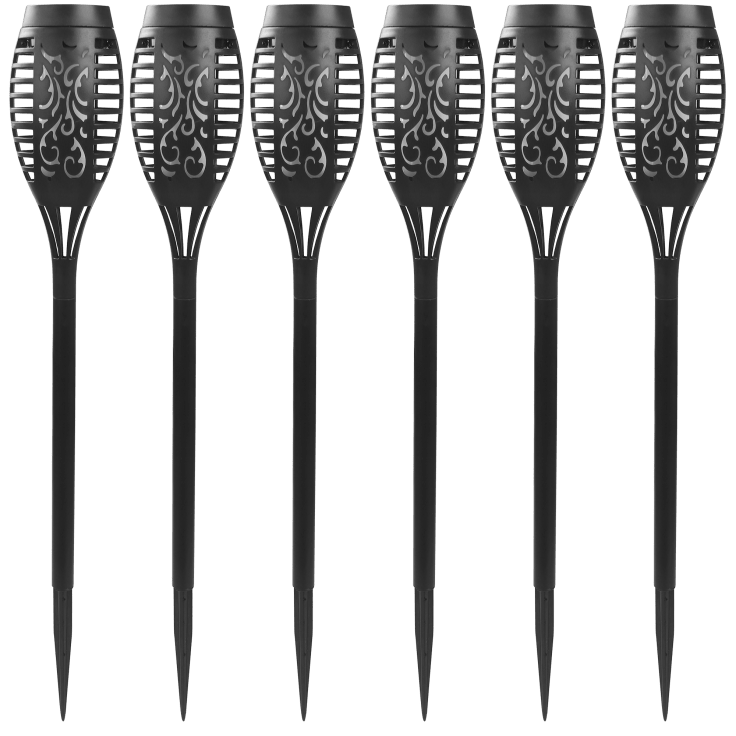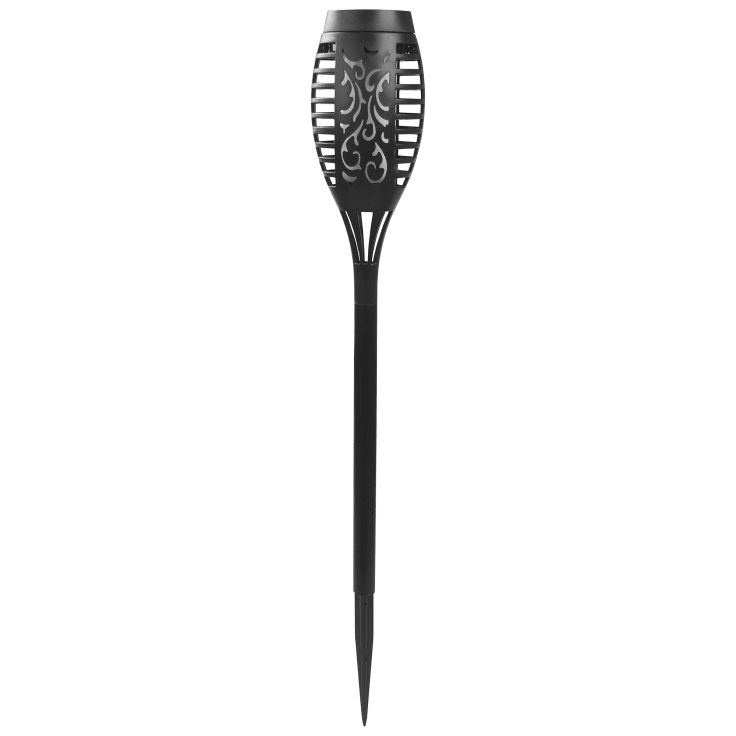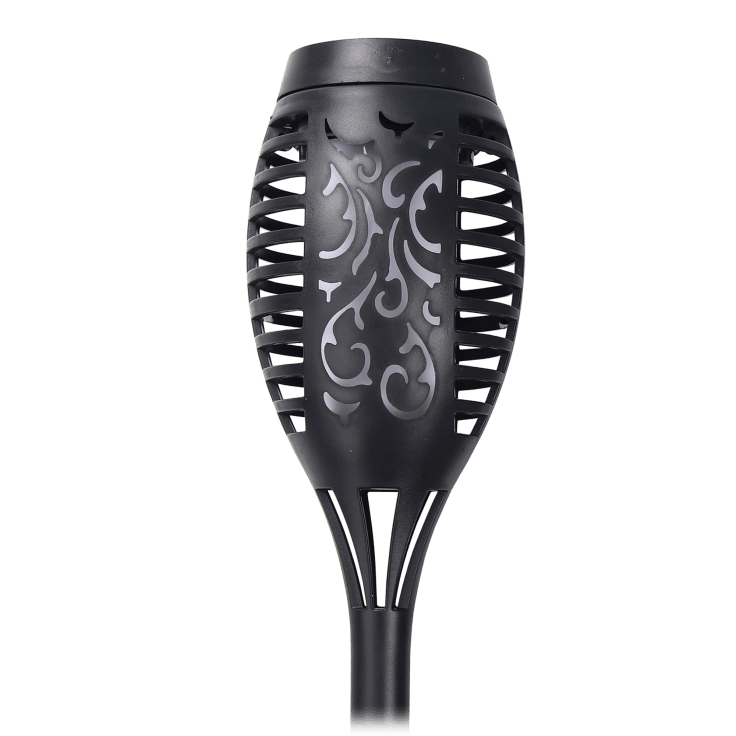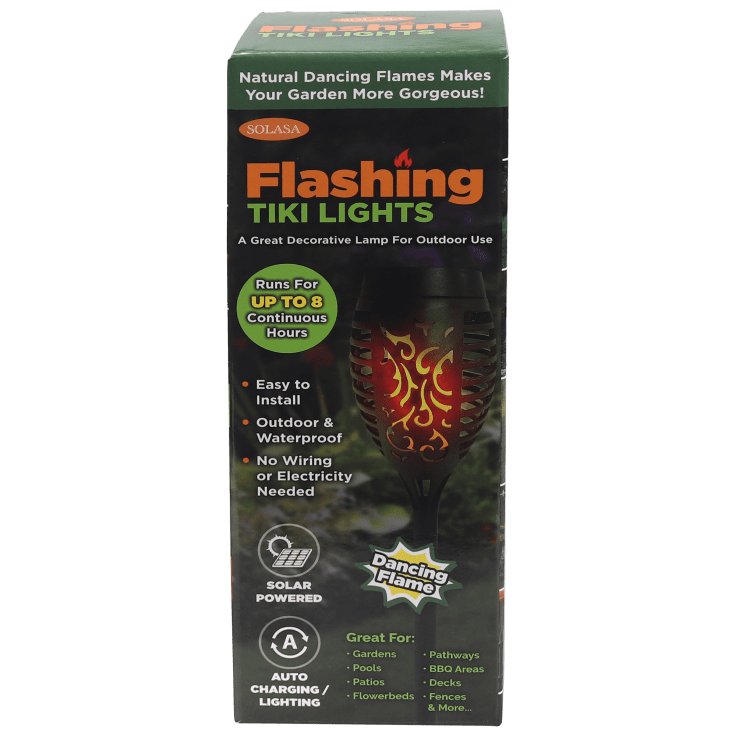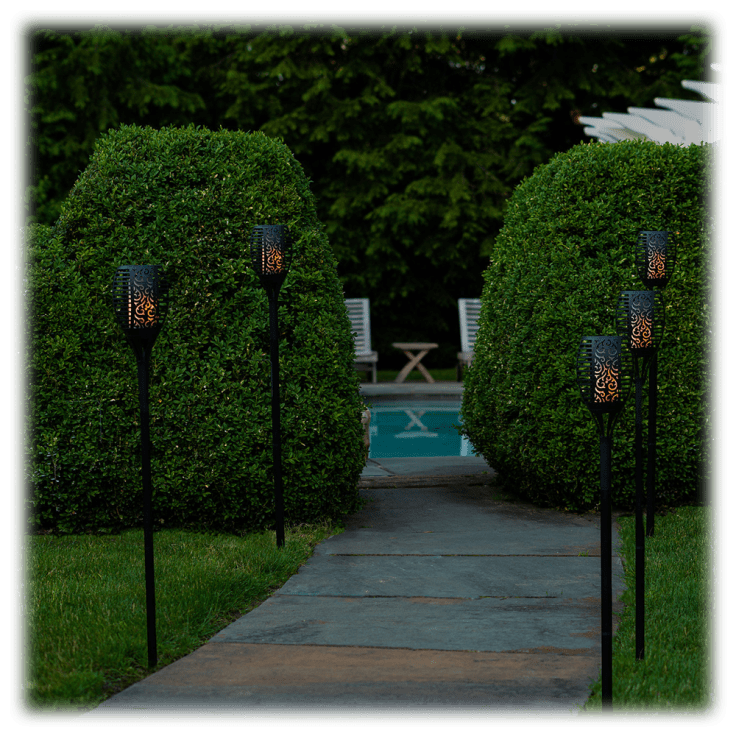 6-Pack: Solasa Solar Flashing Tiki Pathway Lights
Features
A great decorative lamp for your lawn and garden, this tiki-style solar pathway light provides a beautiful flickering flame look
It's easy to install, rated for outdoors and weatherproof, and doesn't require any wiring or electricity
It automatically charges every day, and automatically powers on and off
This light is perfect for walkways, gardens, flower beds, and anywhere you want to add a little light and style!
Specifications
16" tall
Solar-powered (fully charged after 7 hours)
12 flickering LED lights
35 lumens
Automatically turns on and off at dusk and dawn
Runs for 6-8 hours
Waterproof rating IP44
What's Included?
6-Pack: Solasa Flashing Solar Tiki Pathway Lights
Manual
3 Pieces for Assembly (Per light)
Warranty
Reviews
Verified Purchase
Love these!
Great looking solar lights! The flickering glow mimics a flame very nicely. I purchased a second set!
Written by @MRouech - May 31st 2022
Verified Purchase
Flashing Tiki Lights
Shipment was packaged very well and will try them out.
Written by @PooH22 - May 24th 2022
Verified Purchase
TOTALLY RECOMMEND
Looks like candles. Fantastic
Written by @rusciano - May 27th 2022
Verified Purchase
Awesome outdoor look
Great size and looks great in landscaping
Written by @janjiv - June 1st 2022
Verified Purchase
Nice
Used for lighting paver path to backyard
Written by @pdmstuff - April 30th 2022
Verified Purchase
Package.
Written by @rolonda - May 20th 2022
Verified Purchase
I like the prices and speed of delivery…good products////
Written by @miketaggart - May 5th 2022
Verified Purchase
Lovely!
Written by @jkoekkoek - April 29th 2022
Verified Purchase
Written by @mayraguadian - May 1st 2022
Verified Purchase
Written by @GerrieBD - May 30th 2022
Verified Purchase
Can't wait to put them in my yard
Written by @Margo092021 - May 7th 2022
Verified Purchase
Written by @sharonbeggs - May 3rd 2022
Verified Purchase
The product was as advertised
Written by @WattD - June 2nd 2022
Verified Purchase
Missing vital components
Missing plastic ground spike on 6 of the lamps!
Kindly rectify this error
Written by @dalefrey - May 14th 2022
Verified Purchase
Extremely small and low quality for the price
Written by @Fairways - June 4th 2022