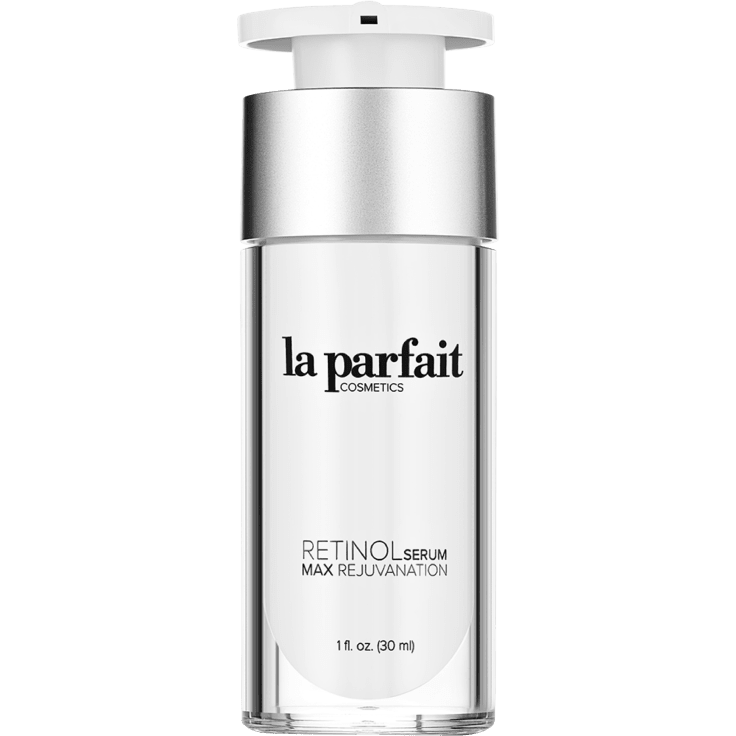 La Parfait Retinol Max Rejuvenation by La Parfait Cosmetics
Features
Increases skin turnover for younger, healthier skin
It prevents collagen loss, treats fine lines and helps even out skin tones or diminish hyper-pigmentation.
Additionally it is a powerful antioxidant that assists in destroying free radicals, which develop in the skin as a result of sun, smoke and pollution.
Perfect for Reversing signs of sun and environmental damage, treating acne and reducing hyper-pigmentation, dark circles, fine lines and wrinkles.
INGREDIENTS
Cyclopentasiloxane, Dimethicone, Dimethiconol, Ethylhexyl Cocoate, Tocopherol, Caprylic / Capric Triglyceride, Retinol, BHT, Dimethylmethoxy
Included In The Box
1x Retinol Max Rejuvenation by La Parfait Cosmetics
Warranty
Available States
AL, AZ, AR, CA, CO, CT, DE, DC, FL, GA, ID, IL, IN, IA, KS, KY, LA, ME, MD, MA, MI, MN, MS, MO, MT, NE, NV, NH, NJ, NM, NY, NC, ND, OH, OK, OR, PA, RI, SC, SD, TN, TX, UT, VT, VA, WA, WV, WI, WY