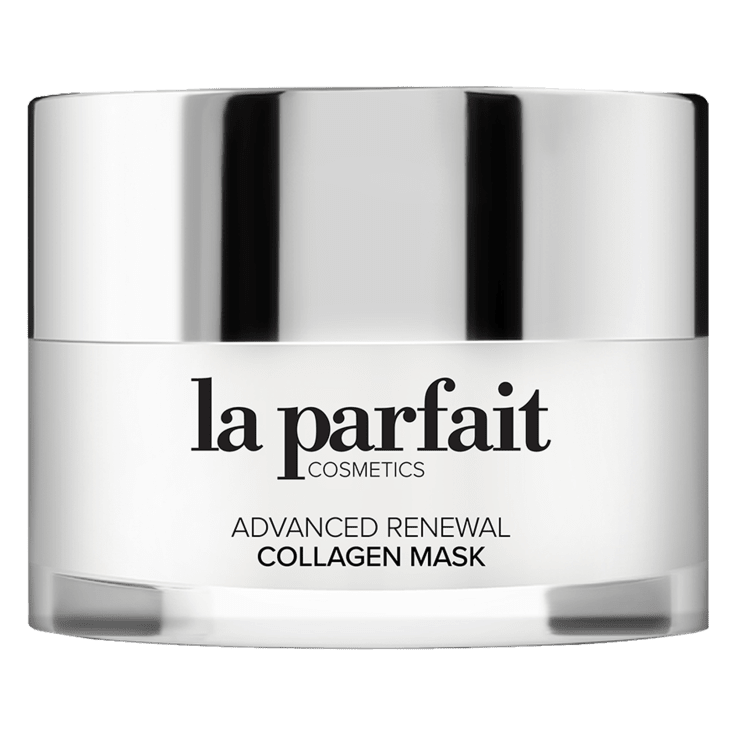 Advanced Renewal Collagen Mask by La Parfait Cosmetics
Features
The Collagen mask helps reduce visible signs of aging
Supplies vital nutrients to the skin.
Fights the effects of skin aging, by helping supply your skin with hydration and elasticity.
Promotes skin balance and comfort. Collagen is a soluble protein that effectively helps to diminish wrinkles and age lines while restoring elasticity to skin
Prepared with the best ingredients and you in mind
Perfect for: All skin types works wonders on dried skin and deep wrinkles
Re-hydrates and restores elasticity to all skin types.
INGREDIENTS
Aloe Vera Gel, Cetyl Alcohol, Zinc Oxide, Titanium Dioxide, Sesame Oil, Safflower Oil, Soluble Marine Collagen, Squalene, Glucose and Fructose and Sucrose and Urea and Dextrin and Alanine and Glutamic Acid and Hexyl Nicotinate (Amino Acid\Sugar Complex), Guar Gum, Tocopherol, (Vitamin E), Mango Butter, Phenoxyethanol, Hydrolyzed Silk, Sodium Hyaluronate, Palmitoyl Oligopeptide, Palmitoyl Tetrapeptide-7, Potassium Sorbate, Citric Acid.
Included In The Box
1x Advanced Renewal Collagen Mask by La Parfait Cosmetics
Warranty
Available States
AL, AZ, AR, CA, CO, CT, DE, DC, FL, GA, ID, IL, IN, IA, KS, KY, LA, ME, MD, MA, MI, MN, MS, MO, MT, NE, NV, NH, NJ, NM, NY, NC, ND, OH, OK, OR, PA, RI, SC, SD, TN, TX, UT, VT, VA, WA, WV, WI, WY