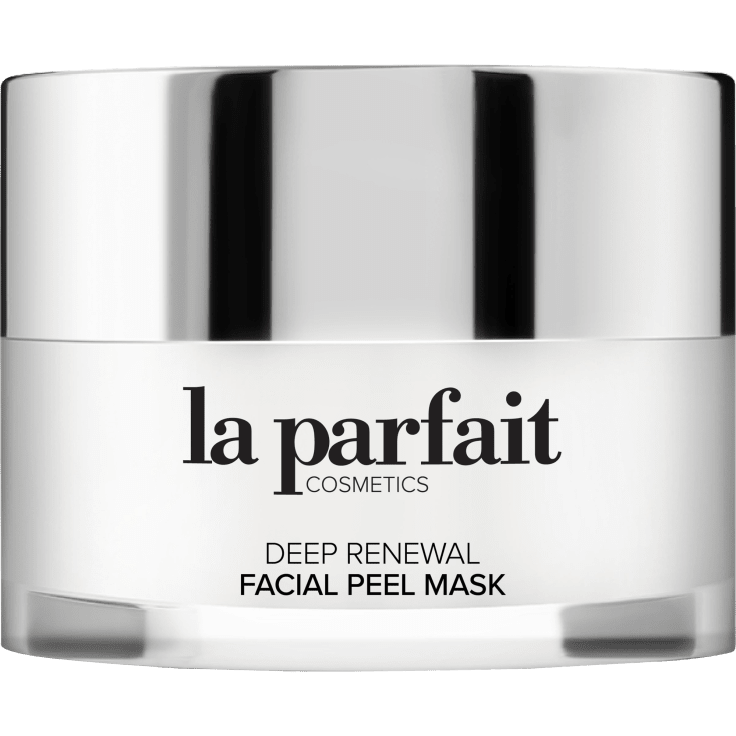 La Parfait Deep Renewal Peel Mask by La Parfait Cosmetics
Features
Attracts moisture and stimulates healthy collagen production, despite skin that may be dry or sun damaged
As the old skin cells break down and wash out, pores appear smaller, fine lines and wrinkles remarkably diminish.
Fused with green tea to boost collagen even more, this product will leave you with outstanding looking skin.
INGREDIENTS
(AQUA) Demineralized Water, Propylene Glycol, Aloe Barbadensis Gel, Algae Extract, Green Tea, Acrylate C10-30, Alkyl Acrylate, Cross Polymer, Kinetin, Steartimo chloride, Lotus Cornicalatus Flower Extract, Hydroyzed Collagen, Citrus Grandisseetract, Butylene Glycol, Potassium Sorbate & Sorbic Acid, Magnesium Ascorby Phospl Calcium Ascorbate.
Included In The Box
1x Deep Renewal Peel Mask by La Parfait Cosmetics
Warranty
Available States
AL, AZ, AR, CA, CO, CT, DE, DC, FL, GA, ID, IL, IN, IA, KS, KY, LA, ME, MD, MA, MI, MN, MS, MO, MT, NE, NV, NH, NJ, NM, NY, NC, ND, OH, OK, OR, PA, RI, SC, SD, TN, TX, UT, VT, VA, WA, WV, WI, WY