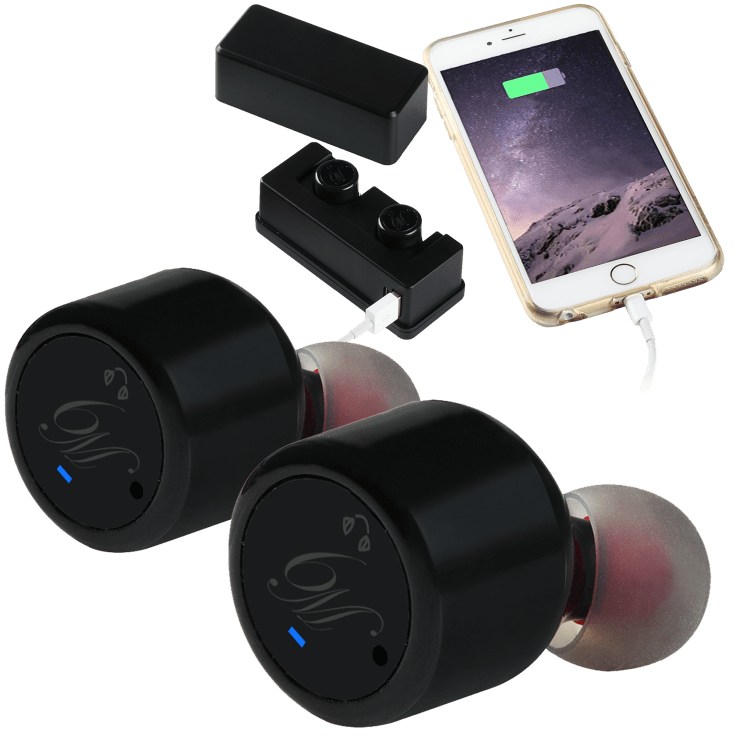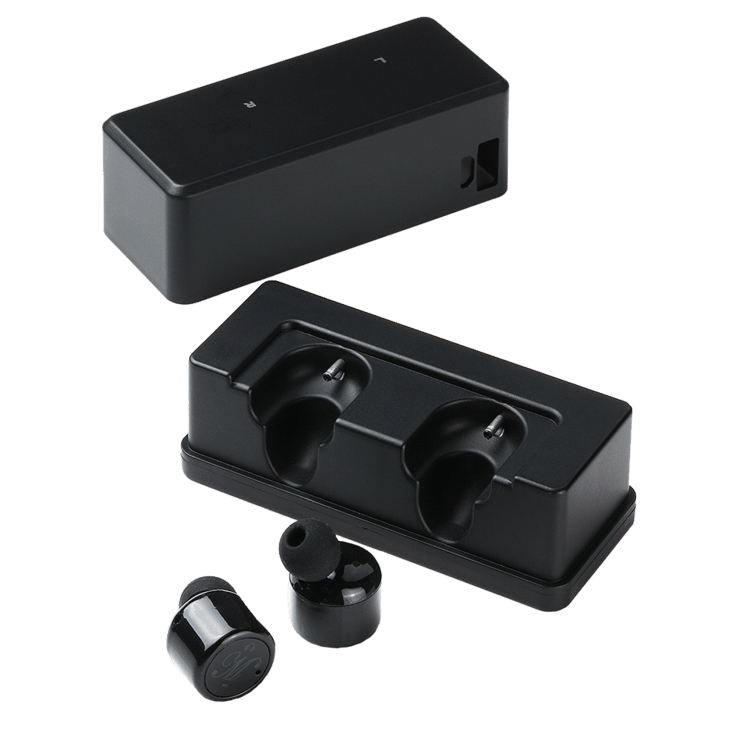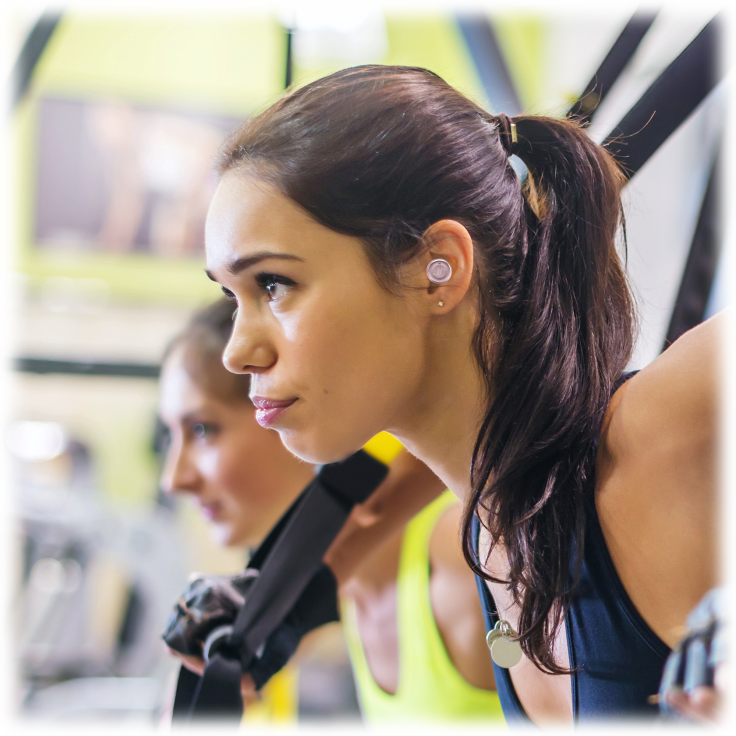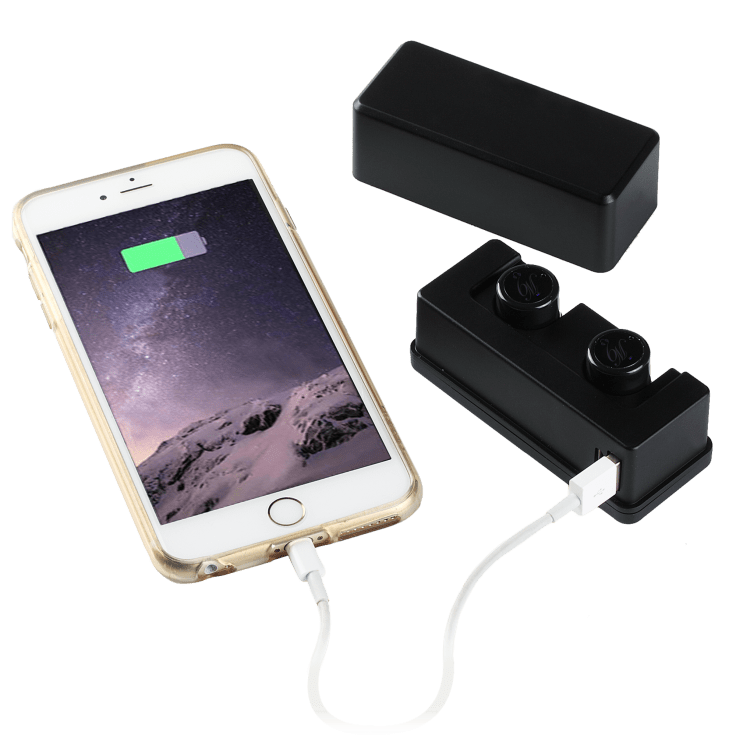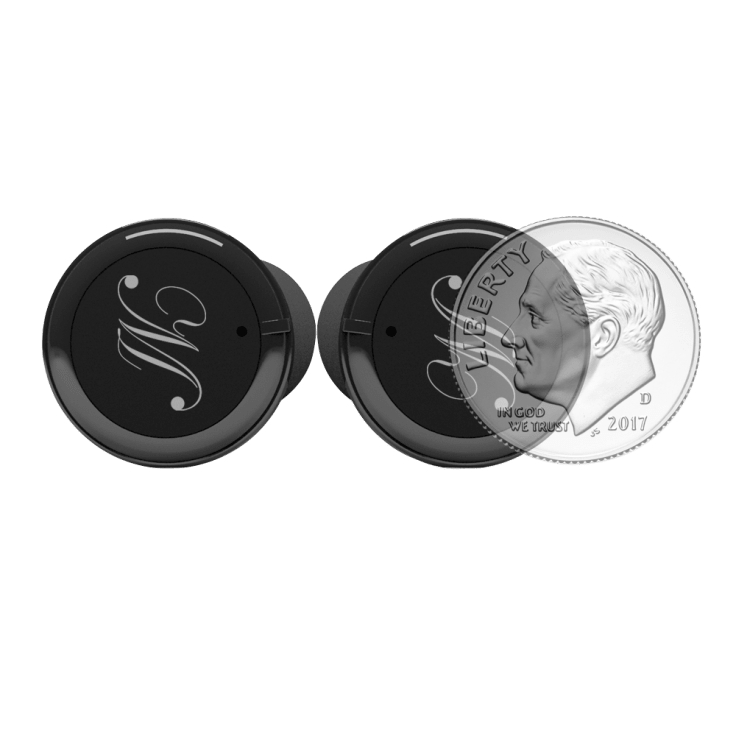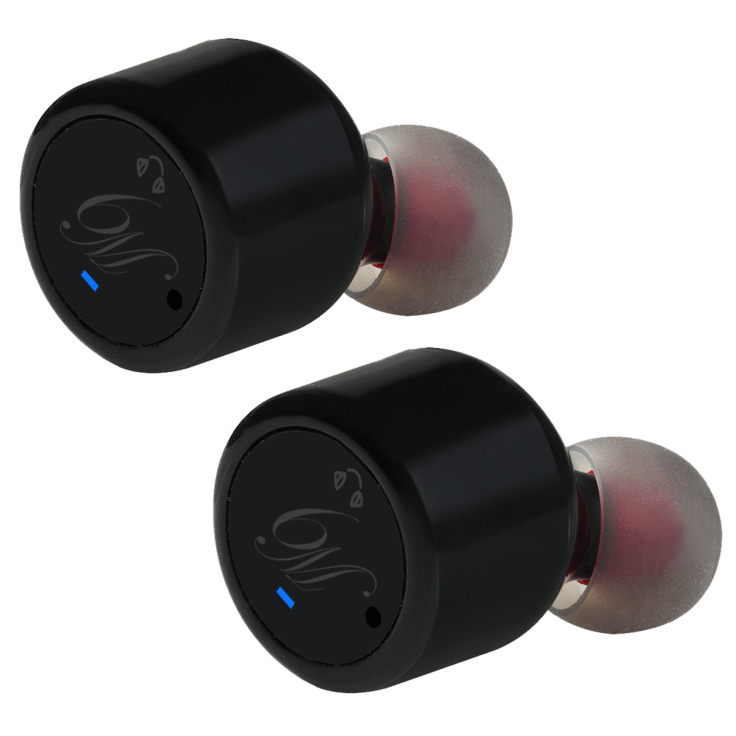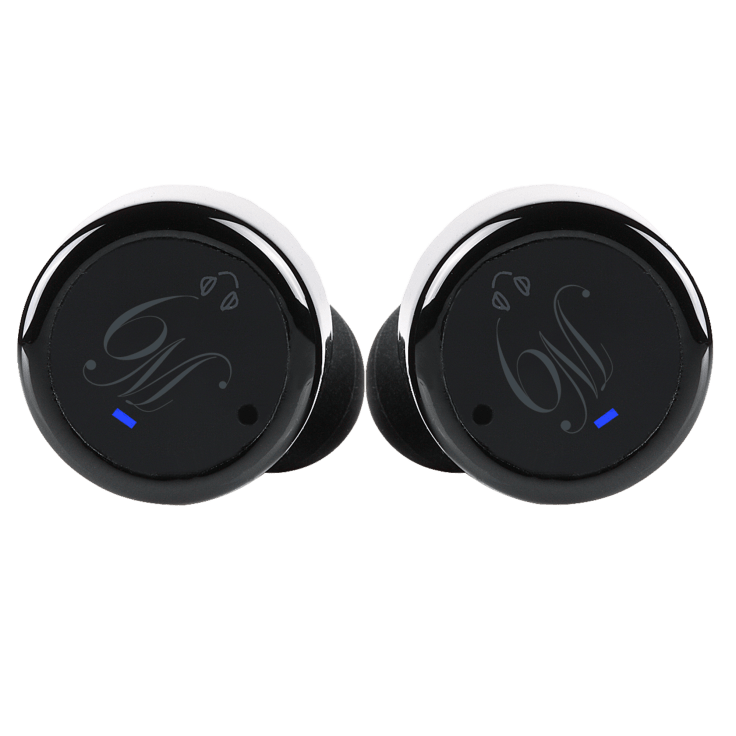 MagicBeatz Pro 6-Hour True Wireless Earbuds and Charging Case
Features
Truly wireless earbuds, no wires connecting the two sides
Extended playback time of 7 hours, each earbud or 6 hours as a stereo pair
Bluetooth v4.2 for a stable wireless connection
Mini chic earbuds, lightweight, easy to use
8mm driver provides rich deep vibrant sounds
Answering phone calls is as easy as pushing a button
Built-in mic with active CVC noise-reduction for crystal clear phone calls
Can be used as individual earbuds or dual true stereo earbuds
Includes rechargeable docking station to recharge earbuds or provide emergency backup recharge for your drained smartphone
Available in black only
Specifications
Features: Bluetooth Enabled, Wireless
Impedance: 16 Ohms
Power Source: Battery (included)
Measurements: .75 Width/Inches, 1 Height/Inches, .75 Length/Inches
Weight (lb.): 0.4 Lb
What's Included?
1x Pair of MagicBeatz Pro 6-Hour True Wireless Earbuds
1x Rechargeable Docking Station
Warranty
Estimated Delivery Date
Tuesday, Oct 26 - Monday, Nov 1
Reviews
Verified Purchase
Bitchen
Written by @Theblady - July 23rd 2021
Verified Purchase
Nice
They are real nice. I gave them to my son for his birthday. They can with two cords for charging different ways and several different rubber ear pieces. The instructions were very well written also.
Written by @Ourpitstop - May 15th 2021
Verified Purchase
Written by @Daddymike1 - October 10th 2020
Verified Purchase
Great
Ear buds are the best I love them
Written by @tennilleisshy - December 15th 2019
Verified Purchase
Instructions Could Include More
The included instructions do not really cover initial use of the product (other than make sure a full charge before use). Also, when charging the dock, they say to charge until light turns blue, but it actually is flashing red during charging and then goes to solid red once charged. The light on the dock does not turn blue until it is charging the ear buds (which it won't do until power supply is disconnected, then the buds will charge and they will have a red light during charging and blue once fully charged).
The headphones work just fine once I figured it out on my own for initial start up. Good clarity with sound and many options for ear fitting. I am liking these so far, thank you. Hope these tips can help someone else who may have the same confusion I did.
Written by @MFBomber - November 23rd 2020
Verified Purchase
I was very disappointed with this order, it doesn't give u the hour that was given to the product, after charging for over one hour then u hear u got low batteries
Written by @Morgan45 - April 5th 2021
Verified Purchase
Headbuds
Charge doesn't last for long
Written by @Cocoatkinson777 - January 12th 2021
Verified Purchase
A lot of work
You have to manually pair them to your phone every time, the phone won't remember them and auto connect like my other ones did.
Written by @ziayatara - October 24th 2020
Verified Purchase
Not user friendly
Very difficult to figure out how to use and continue to use.
Written by @mmanville - December 12th 2019
Verified Purchase
Written by @mmcgee2721 - July 15th 2021
Verified Purchase
Horrible fit and dont work
Written by @missingJose - March 18th 2021
Verified Purchase
Only used twice and one earbud will not charge
I've sent 2 emails regarding this defective ear bud and no response. Do NOT BUY THIS!!!
Written by @RamB - February 17th 2021
Verified Purchase
Do not work no answer from enclosed customer service number
One ear bud has no light and is dead. Customer service phone number included in box disconnectes call.
Written by @debb0592 - December 14th 2020
Verified Purchase
Need to send back product won't hook to my phone
Written by @Stickpen - October 21st 2020