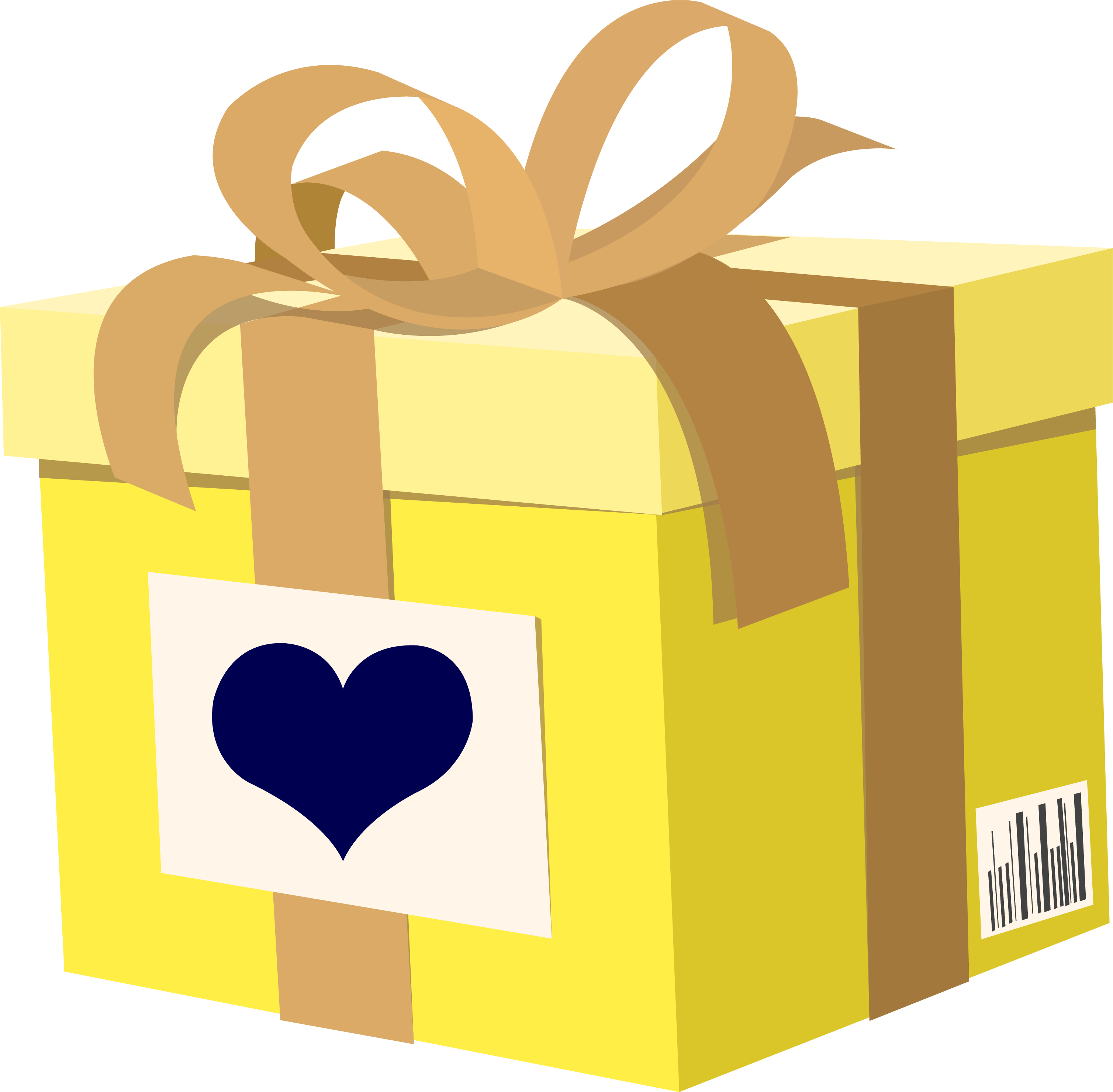 Send

this as a gift

When placing your order, you can use a different delivery address to send a gift to friends or family. After your order is placed, you can email a gift message to let your friends and family know your gift is on the way.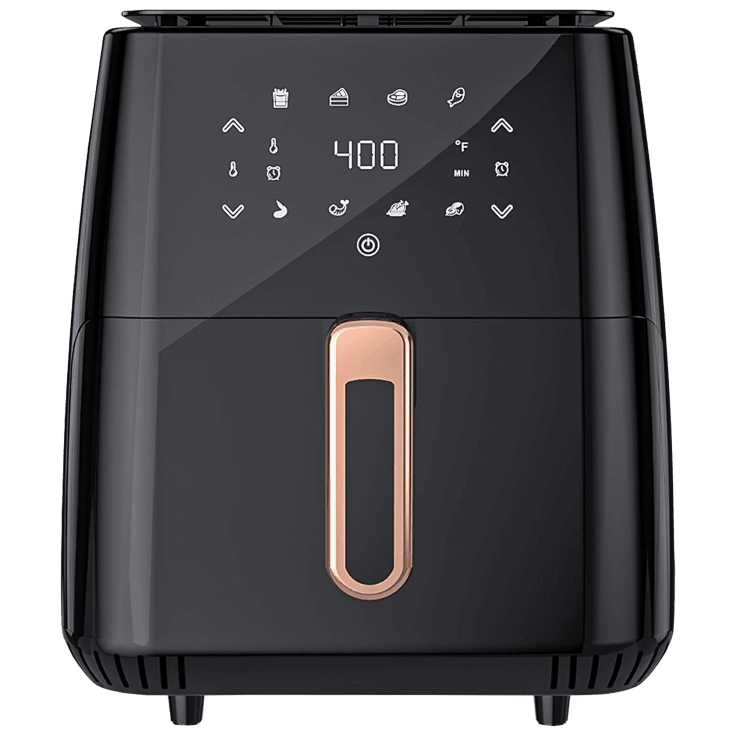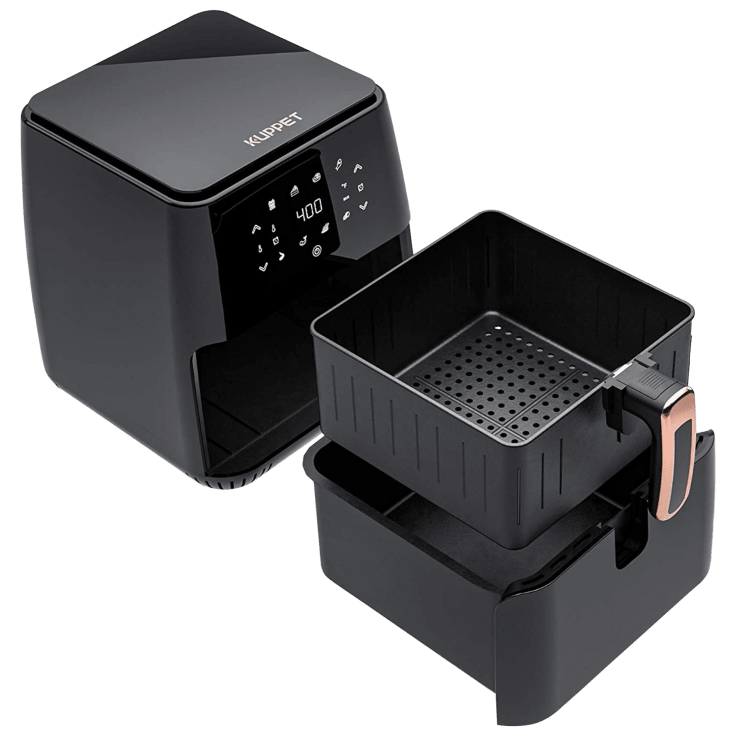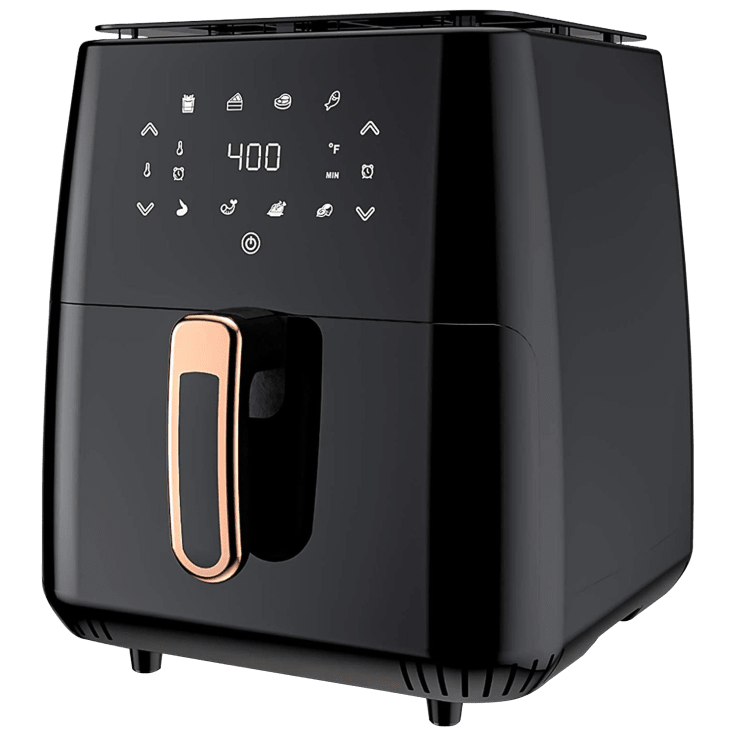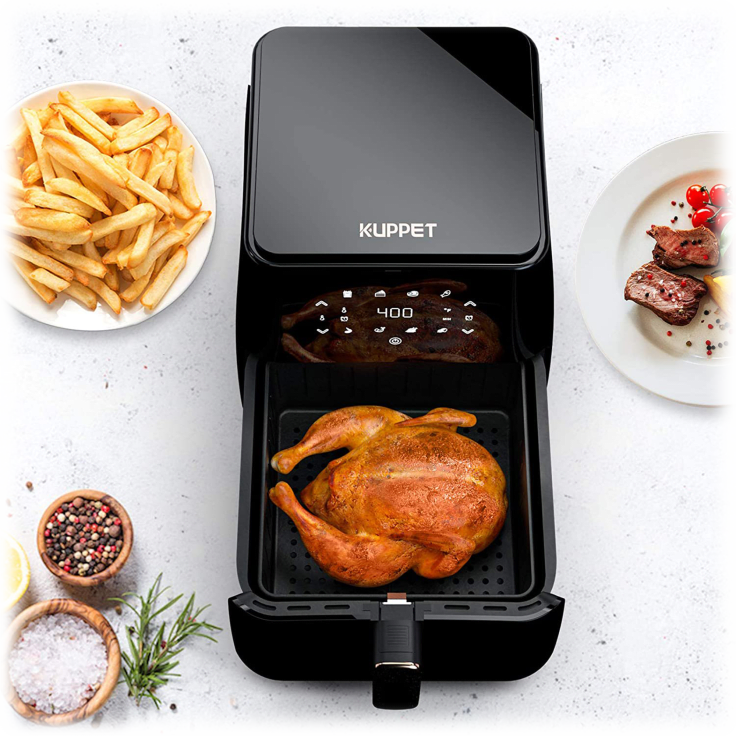 Kuppet 7-Quart Digital LED Air Fryer
Features
Make healthier choices by cooking with less oil
Reduce 85% less fat than traditionally deep-fried food
Maintains the same delicious taste as traditional frying
Alarm setting that reminds you when it's time to shake your food
Digital one-touch screen menu features 8 Presets

Steak, Chicken, Shrimp, Seafood, French Fries, Vegetables and Cake

You can adjust temperature & time more accurately to achieve the best cooking result
Save time by cooking with 360°circulating hot air
Large & Nonstick Basket
The Square design basket allows for a larger cooking capacity than round ones
Can fit a 6 pound - 7 pound whole chicken
Serves a family size of 5-7 people
The removable nonstick coated basket is PFOA-free & BPA-free
Cooking time is faster than a conventional oven, but with crispier and tastier results
Preheat the unit before adding your ingredients to achieve the best results
Specifications
Temperature Range: 85 °F to 400 F
120V, 1700W
ETL Listed
PFOA-free & BPA-free
Dimensions: 16 x 14 x 13-inches
Weight: 17 lbs
Cleanning Instructions:

Slide the clear button guard forward
Press down the button to separate the baskets
Both Baskets are dishwasher safe
What's Included?
1x Kuppet 7-Quart Digital LED Air Fryer
1x Non-Stick Basket
1x BPA free Outer basket
Warranty
Reviews
Verified Purchase
Perfect
It's perfect for me. I tried the first night I got. It was great. I was looking around to clean up. There was no clean up or dishes. Pork Chops came out perfect.


. Very fast getting here also. Thank you

Written by @Jlambs - April 11th 2022
Verified Purchase
air fryer
Can't wait to use it, family said it is a great way to cook
Written by @rlord123 - December 19th 2021
Verified Purchase
I can't wait until I can cook on it.
Written by @CVotaw - April 9th 2022
Verified Purchase
It cooks and reheats food amazingly well and evenly
Written by @Skeewe - December 18th 2021
Verified Purchase
Great Air fryer
This is a great Air fryer. But Shipping or I should say the way the Company package these, is causing too much damage to the Air fryers during shipping. Hope yours get there with NO damage.
Written by @tarlamae57 - March 26th 2022