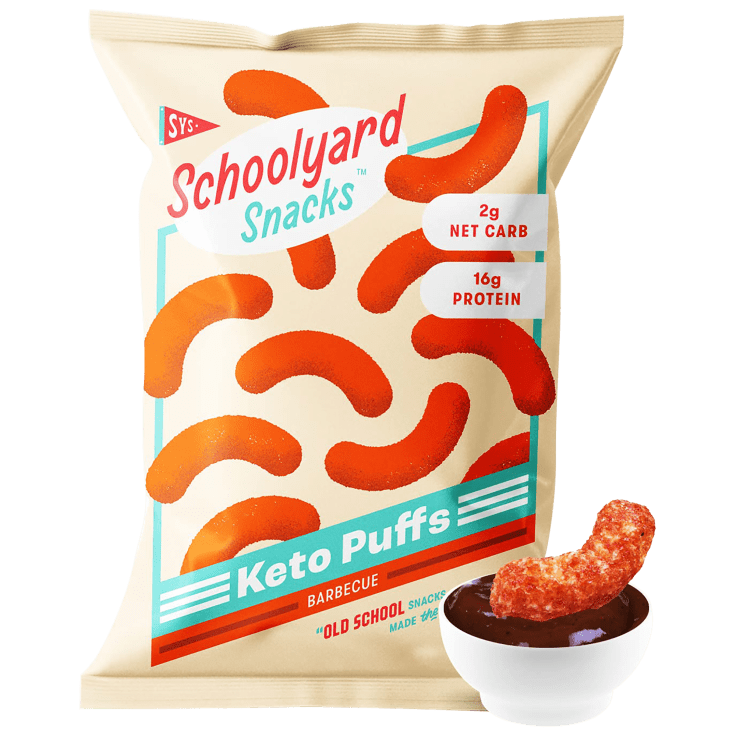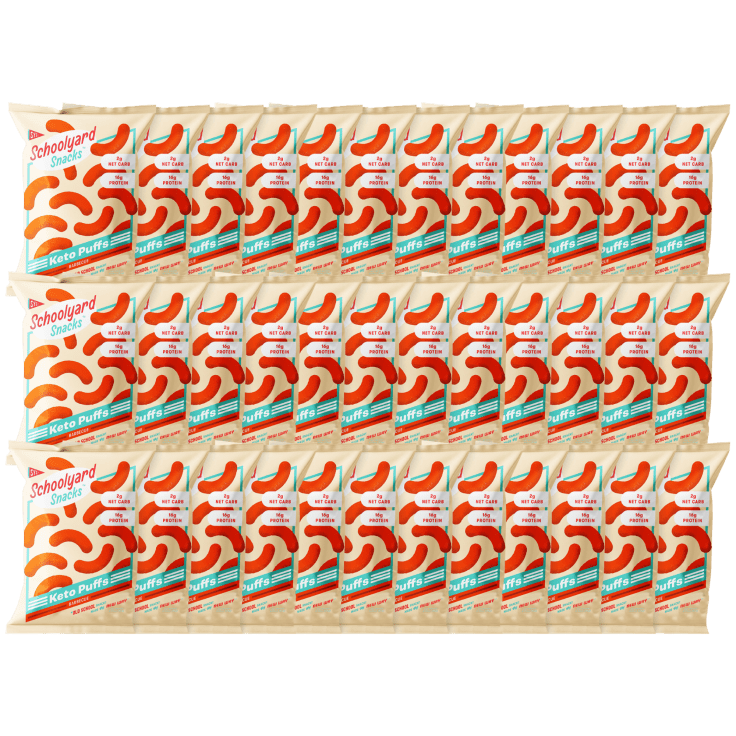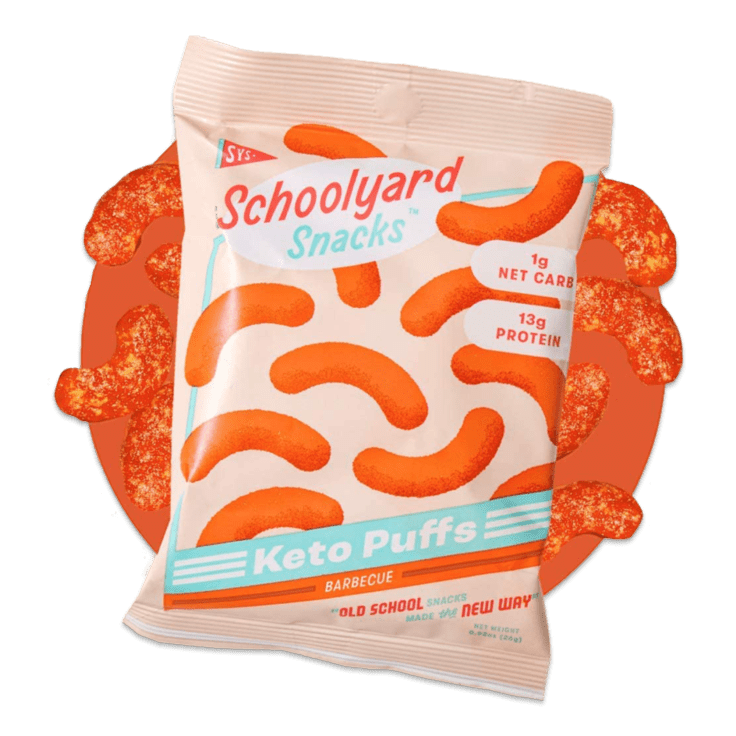 48-Pack: Schoolyard Snacks Low Carb Keto BBQ Puffs
Features
Each batch of all-natural Keto snacks are baked
Premium, all-natural, grain, and gluten-free ingredients with no flour, hydrogenated oils, or artificial ingredients
Each bag is a single serving snack with only 100 calories per bag
Made in the USA in an NSF and Safe Quality Food-certified facility
Specifications
Model: 850013770144
Best By: 1/30/22 - 2/3/22
Ingredients: Milk Protein Isolate, High-Oleic Sunflower Oil, Natural Flavor, Keto
Sweetener Blend (Allulose, Monk fruit), Salt, Yeast Extract, Tapioca Fiber, Vegetable Juice (Color), Citric Acid
What's Included?
48x Schoolyard Snacks Low Carb Keto Cheese Puffs BBQ Flavor
Warranty
Reviews
Verified Purchase
Tasty
I was looking for a low carb, protein snack, to satisfy my need for something crunchy and I found it with these BBQ keto puffs. They are very tasty and are portioned out in one serving bags.
Written by @KarenOubre - February 26th 2022
Verified Purchase
Delicious!!
Excellent product could not stop eating! The only downside…, a little pricey. The splurge is worth it!
Written by @Donnie610 - December 8th 2021
Verified Purchase
Good snack
The pack is just the right size for a snack. They are crunchy and taste good, not too spicy. I like them.
Written by @rosyrose - February 17th 2022
Verified Purchase
Delicious
Love the crunchiness and the taste is definitely delicious.
Written by @Camo61 - February 14th 2022
Verified Purchase
Nice flavor!
They taste great and nice size for snack.
Written by @Cathy2009 - February 13th 2022
Verified Purchase
I gave 5 stars because they taste pretty good, for 2 net carbs its great and you get a lot in the bag
Written by @dfx73 - January 31st 2022
Verified Purchase
crunchy
I follow Keto and have purchased this package of 48 bags to have as snacks over a period of time, possibly months into future. My order was delivered on March 2, the "best by" date on the packaging is 2/2022. Expired date from the get go. I tried them, they are crunchy and taste is fine, not too BBQ and not to cheesy either. I have contacted the customer service about the expired date. Waiting to hear back.
Written by @sajamnh - March 5th 2022
Verified Purchase
Tart
These have a strong whang and ate quite tart
Written by @kzppk - February 15th 2022
Verified Purchase
These are just Horrible!
I don't know who does quality control for this company, but these are awful. I can't find a word to describe the flavor but it sure isn't BBQ. And they don't get better if you eat more, this is not a taste that grows on you. I will not be eating these. The initial taste is nasty, the after taste is worse. FAIL. Complete FAIL. If Morningsave is going to remain credible, they cannot recommend crap like this.
Written by @MichaelB22 - February 14th 2022
Verified Purchase
Out of date.
Sorry but these are out of date and hard as a brick.
Written by @jolynspradlin - March 3rd 2022
Verified Purchase
Expired
Expired 2 weeks ago.
Box containing bags oily.
First bad order from morningsave.com
Written by @Albatroun - February 19th 2022
Verified Purchase
Expired & Stale
Need to exchange or refund payment
Written by @AngelaOliver627 - March 3rd 2022
Verified Purchase
Dont buy
Arrived expired and stale
Written by @melindalauer - February 12th 2022
Verified Purchase
Written by @akiapenn - February 20th 2022