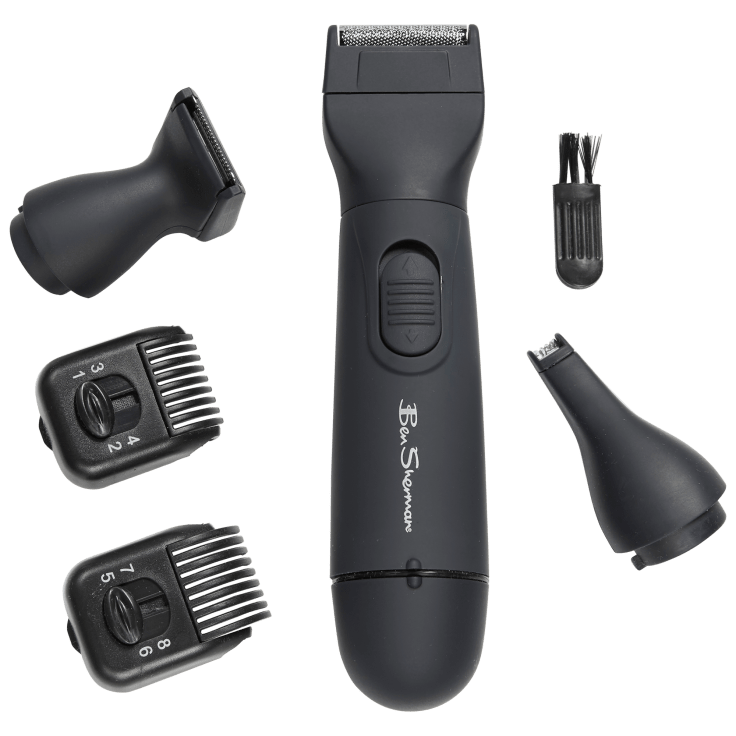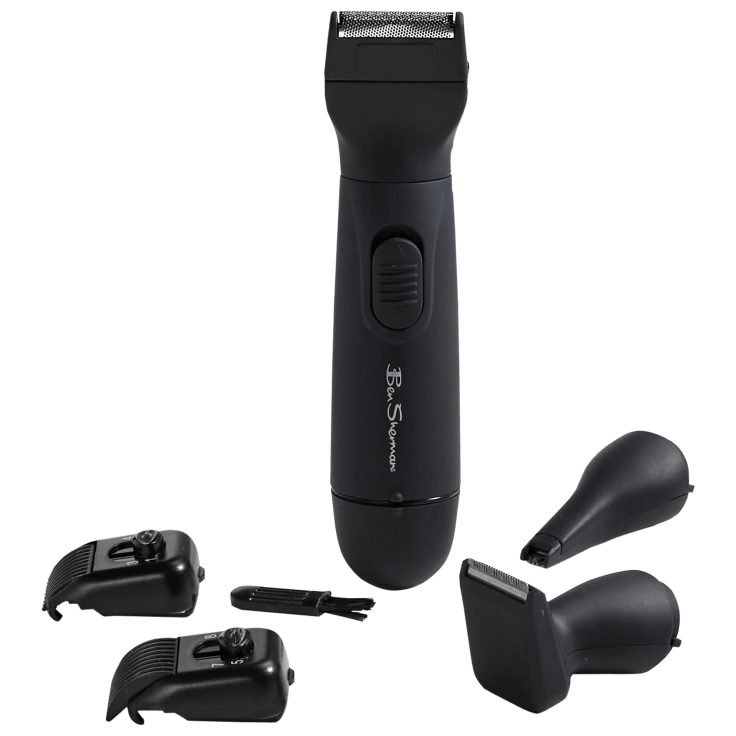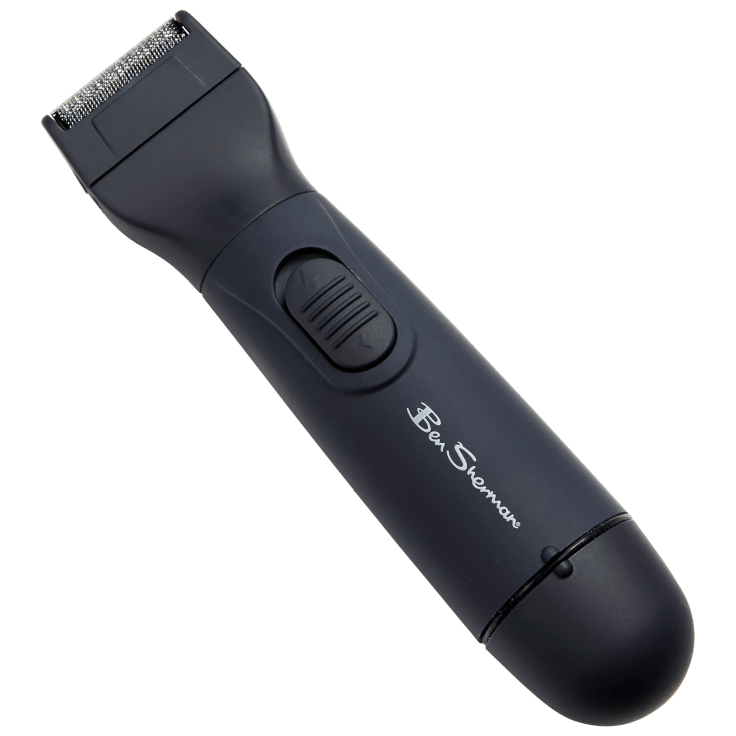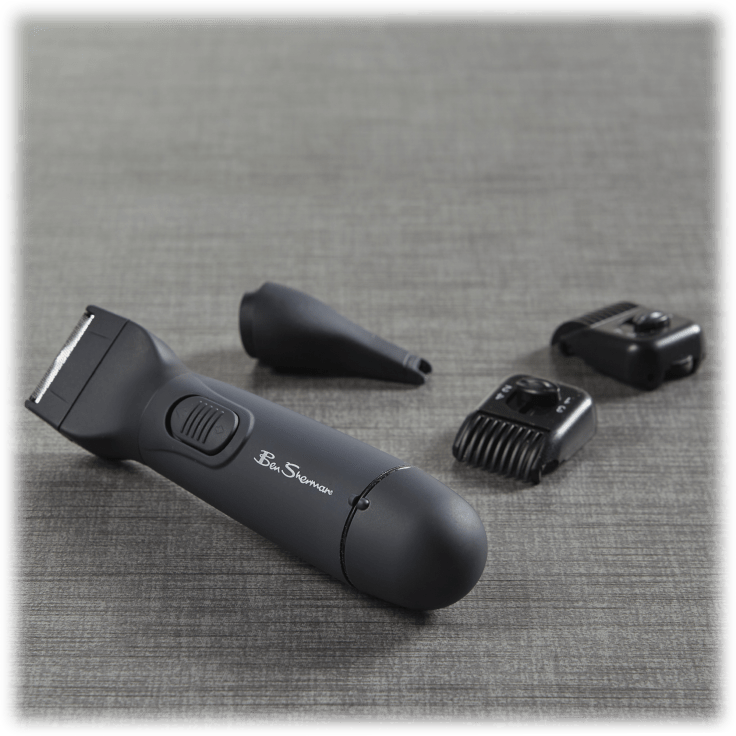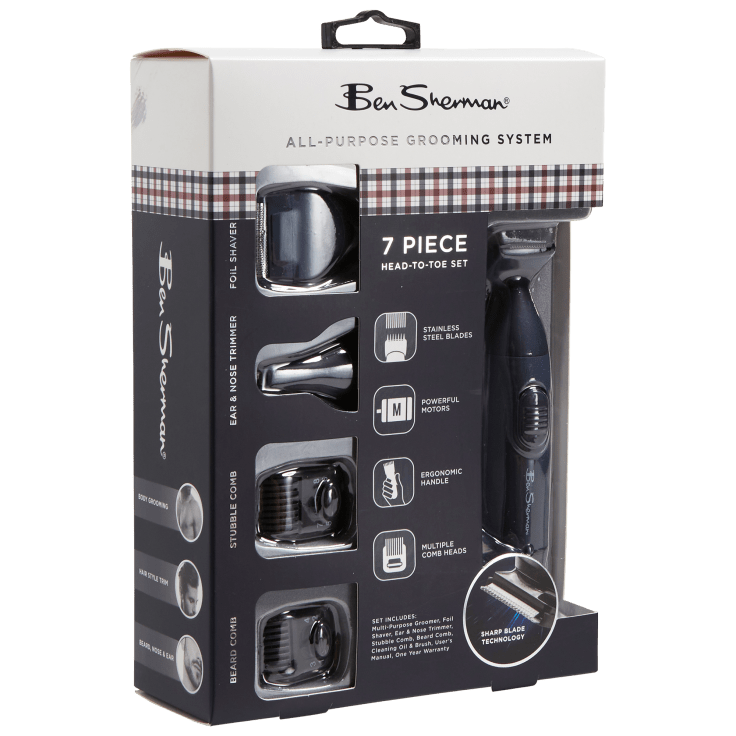 Ben Sherman 7-Piece Cordless Grooming System
Features
All-Purpose Grooming System from Ben Sherman
This 7-piece set will cover your needs form head to toe
Set includes a multi-purpose groomer, with interchangeable foil shaver, ear & nose trimmer, a stubble comb and a beard comb, as well as cleaning oil and brush
User manual also included
Requires 2 AA batteries which are not included
WHAT'S INCLUDED?
1x Ben Sherman multi-purpose groomer
1x Ben Sherman interchangeable foil shaver
1x Ben Sherman ear & nose trimmer
1x Ben Sherman stubble comb
1x Ben Sherman beard comb
1x Ben Sherman cleaning oil
1x Ben Sherman cleaning brush
Warranty
Reviews
Verified Purchase
Nice and unique product for gift
Good product for the house
Written by @Dianadarko1 - January 1st 2022
Verified Purchase
Father's Day
Written by @Iam42lynne - April 22nd 2022
Verified Purchase
It was a gift

IAM sure he will be grateful
Written by @CUPCAKES12 - December 31st 2021
Verified Purchase
The box was bent on one side and it came in a plastic bag.
Written by @AndreGilbert - June 2nd 2021
Verified Purchase
Do not shave
I did not liked because wasn't shaving.
Written by @mojito00 - July 7th 2021
Verified Purchase
I have tried 4 sets of batteries and it won't turn on.
Junk
Written by @Jblaney - May 9th 2021