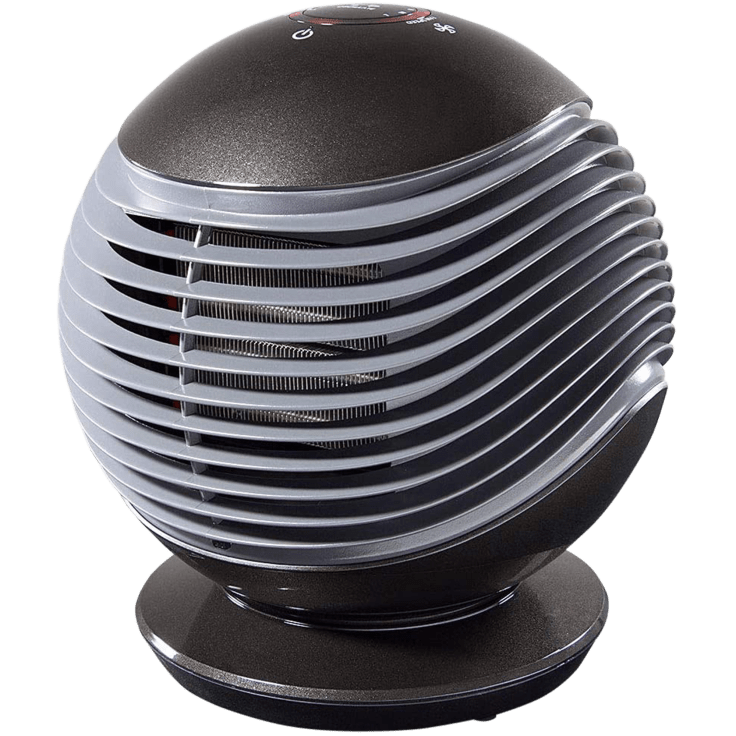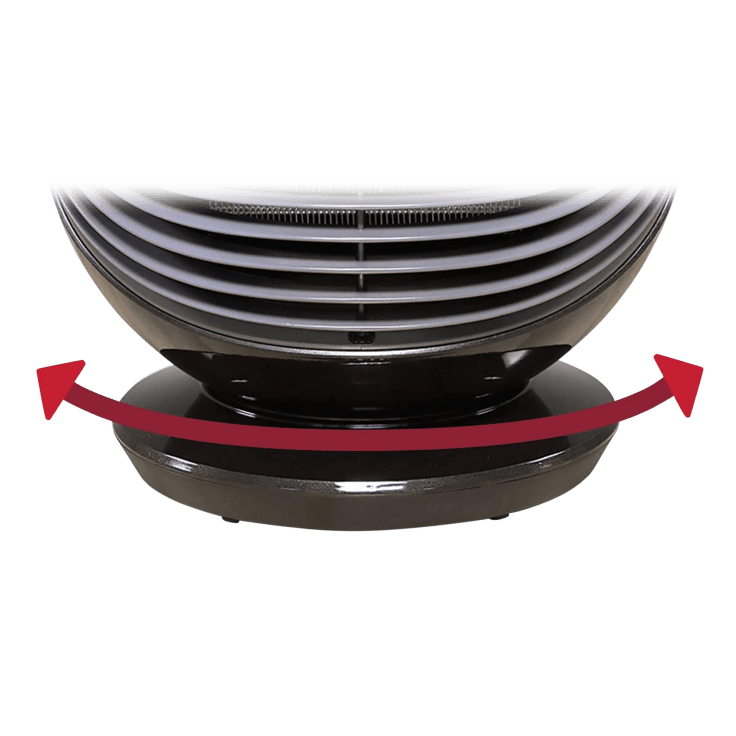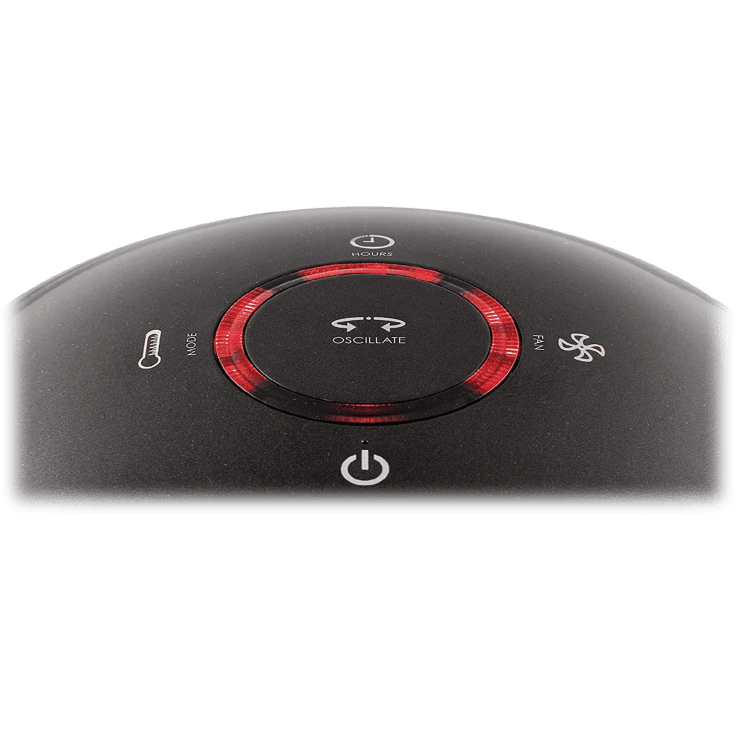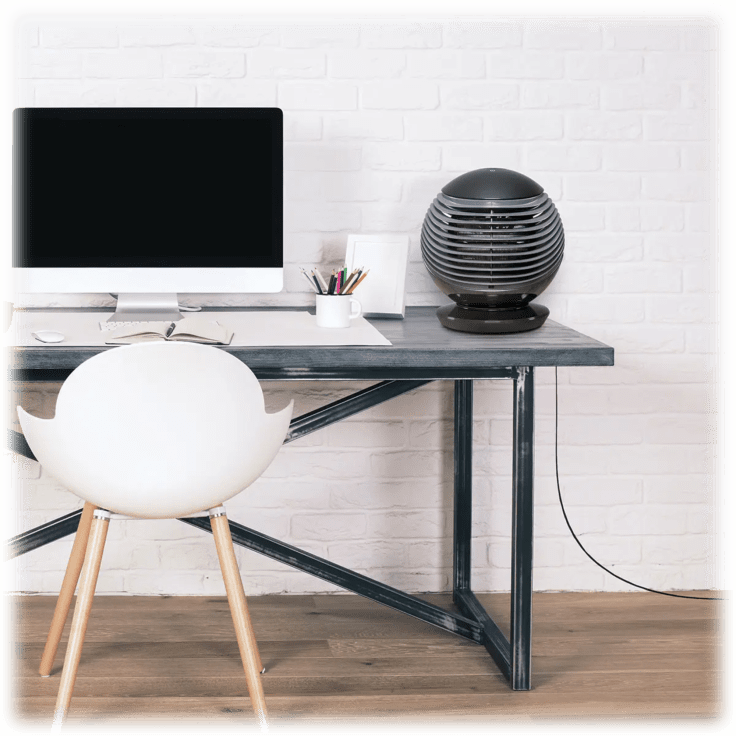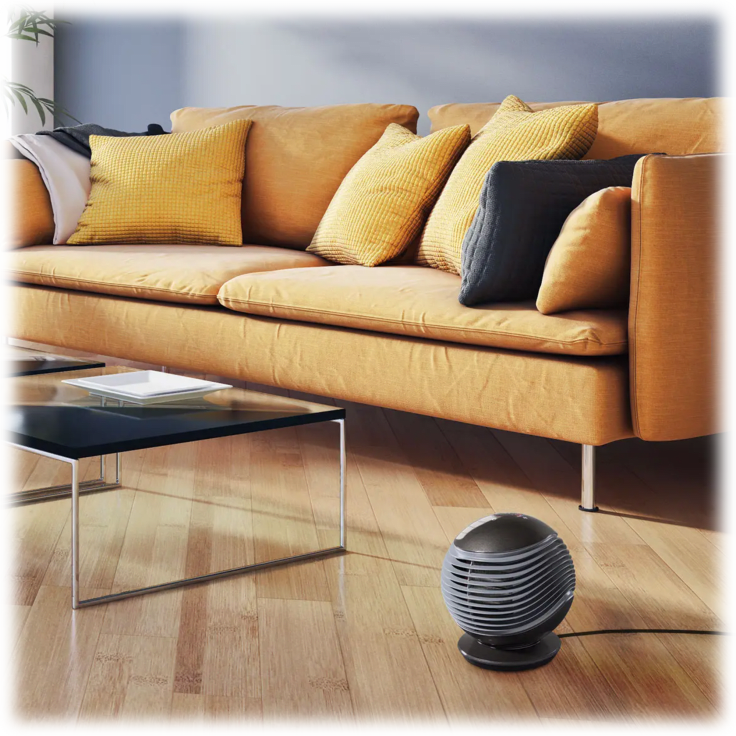 GreenTech Environmental Oscillating PTC Heater & Air Circulating Fan
Features
90° Oscillation
Distribute heat evenly across the entire room by using pureHeat WAVE's 90° horizontal oscillation.
By circulating air throughout your entire room, you will achieve maximum comfort with the highest efficiency.
3 Levels of Warmth
Choose the perfect temperature setting for your environment by selecting one of pureHeat WAVE's modes: 66°, 72°, or 78°.
Or, if you're ready to cool off from the heat, select Comfort Mode for a cool gentle breeze.
3 Hour Shut-Off Timer
By enabling the timer feature on pureHeat WAVE, you can set the heater to automatically turn off when you expect to be done using it.
Choose any length of time between 1-3 hours and then rest assured that your heater will automatically shut off, saving you energy and money.
Unlike traditional space heaters, pureHeat WAVE can be used through every season of the year thanks to its Comfort Mode that produces a gentle breeze to circulate the air in your room.
Safety-First Design
pureHeat WAVE produces heat using an insulated PTC heating element that maintains a lower internal temperature and includes automatic overheat protection.
6 points of safety and protection for your family:

Safe-to-Touch Grille
Maximum Internal Temperature of 250°F
Automatic Overheat Protection
Tip-Over Protection
Bladeless Outlet
Safety Power Switch
Quiet Comfort
Operating at 13 decibels at its lowest setting and less than 50 decibels at its highest setting.
pureHeat WAVE is quieter than an office or library, providing a calming white noise for those in the room.
Energy Efficient
pureHeat WAVE heats rapidly and reduces power consumption when it reaches the set temperature to save energy and money while achieving more consistent warmth from floor to ceiling.
included in the box
1x Oscillating PTC Heater & Air Circulating Fan unit
1x Owner's Manual
Reviews
Verified Purchase
Great way to heat up one room
I was looking for a way to reduce my gas bill and here it is. No turning heater just to warm up the living room. Just turn on this little gem and get comfortable.
Written by @CorkyBoon - November 24th 2020
Verified Purchase
Works as advertised
It arrived very soon after the order was put in. It was in excellent condition upon arrival. The controls are marked well with words and pictures, but a "Quick Start" manual was also included which was short and easy to read. I'm very satisfied with my purchase of this unit.
Written by @son_a_thanos - December 17th 2020
Verified Purchase
Heater
it's very nice and well built. nice heat amount comes out of it and makes a big difference in a room.
Written by @minamean41 - December 17th 2020
Verified Purchase
Wonderful Space Heater
This space heater has so many wonderful features and works great!

Written by @bethkoether - November 20th 2020
Verified Purchase
Nice heater
It's perfect for our tv room. Has many features that I like.
Written by @miriam327 - December 10th 2020
Verified Purchase
Warms my heart
The product works exactly as I was hoping it would. Thanks groups
Written by @whitfieldr - December 15th 2020
Verified Purchase
Love this product
I am missing my air purifier, did it ship? Donna Mergel
Written by @Donimergel - October 25th 2020
Verified Purchase
Oscillation Heater
Written by @nursecajun - December 14th 2020
Verified Purchase
Nice heater
Very nice heater going to try and order another
Written by @lhg57 - November 17th 2020
Verified Purchase
Gift for my daughter
Love it. Just what she needed.
Written by @Mobrien0 - November 19th 2020
Verified Purchase
All you need
Perfect for a local heating zone or a small room
Written by @shines177 - December 18th 2020
Verified Purchase
This heater is so Awesome and easy to use that I had to order another one!!!
Written by @Mortej63 - December 12th 2020
Verified Purchase
Written by @equality33 - February 12th 2021
Verified Purchase
Written by @stephjoy - December 13th 2020
Verified Purchase
Just got it, Love it so far.
Written by @5044lucy - November 19th 2020
Verified Purchase
When it's hot it's not
This is the perfect fan/heat device to turn on ver to the next season. You don't want the heat on because it's not hot during the days, and not cold enough for heat at night. I only wish it came with a remote.
Written by @rainezpeace - March 9th 2021
Verified Purchase
I did not receive a Greentech , mine is heat wave, is this what I ordered?
Written by @joyceredden - November 24th 2020
Verified Purchase
I bought it mainly for the fan it is quieter than the one I have now, but has a weak blow even on high. Its cute and doesn't take up much room, but I would rather have power instead of pretty
Written by @tragicanne - March 27th 2021